This is the ultimate Chi City Closet post; where I'm finally sharing photos of my custom Proenza Schouler PS1! You got a sneak peak last week in the Proenza Surprise post but I had to build up the hype just a little bit more, right? 🙂
This is the medium Proenza Schouler PS1 in purple python with black python trim and a neon yellow suede interior. It's officially the most amazing item in my closet and I don't think anything will ever top it. Enjoy!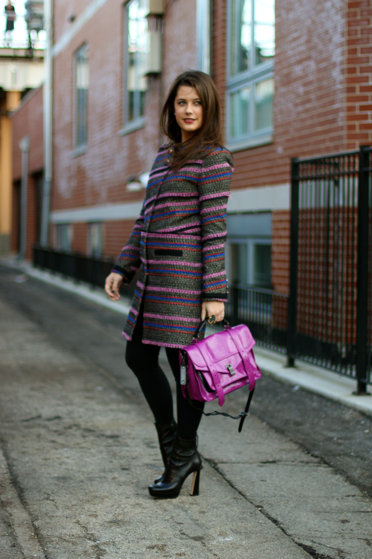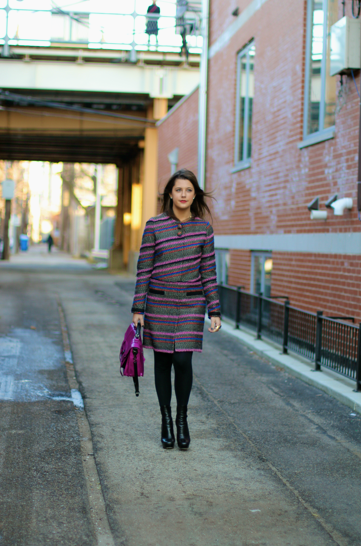 Thank you to everyone at Proenza Schouler, including Jack and Lazaro, for helping me design this bag. Thank you to Charity Buzz…because without them, this wouldn't have been possible. And thank you to Amy Creyer of Chicago Street Style for taking the amazing photos of me with my custom PS1!
It was actually the 2 year anniversary of ChiCityFashion.com on Friday so this officially my celebratory post. Thank you all for supporting my blog for the last 2 years. It means the world to me.
You might want to check out...