With Lifeway Foods, Starfruit's parent company, being one of the main sponsors for Mercedes-Benz Fashion Week, Starfruit Chicago is continuing the "fashion and fro yo" collaboration with a fashion design competition.
On Thursday, October 6 four designers will showcase the looks that they think best embody Chicago Fall fashion. You're invited to choose your favorite designer by logging on to the Starfruit Facebook page, and vote by "liking" their designs. At the end of the night, Chicago's fashion influencers–Kevin Aeh (Shopping & Style Editor of Time Out Chicago), Erica Bethe Levin (Co-Founder and Editor-in-Chief of Cheeky Chicago), Borris Powell (fashion designer and boutique owner), and Jessica Zweig (co-founder and Director of Sales and Marketing for Cheeky Chicago)– will collectively pick a favorite look from one designer and, combined with the Facebook votes, will announce a winner!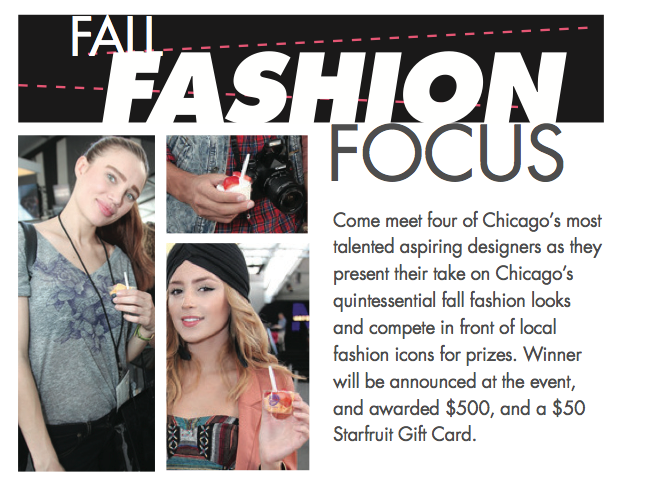 So stop by Starfruit's Lincoln Park Location  (2142 N. Halsted) next Thursday for a night of fashion and delicious frozen yogurt (which happens to be my go-to in Chicago!)
You might want to check out...