There are two types of people in this world [that don't go to Coachella] — you're either endlessly scrolling through your Instagram crying on the inside with an extreme case of FOMO or you think the event consists of a bunch of posers who don't even care about the music and you prefer more intimate concerts anyway. Regardless, let's see what everyone wore this year. Shall we?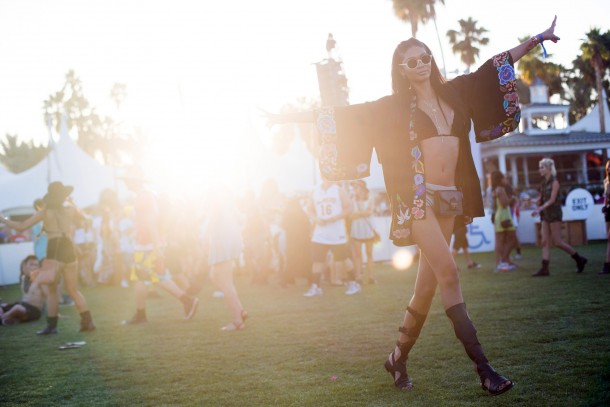 I figure this is a great opportunity for a superlative-style post. Plus, it's Monday. Here in Chicago it's pretty gloomy. So why not kick off the week by looking at people in barely any clothing making us wish [even more] that it will just be summer already?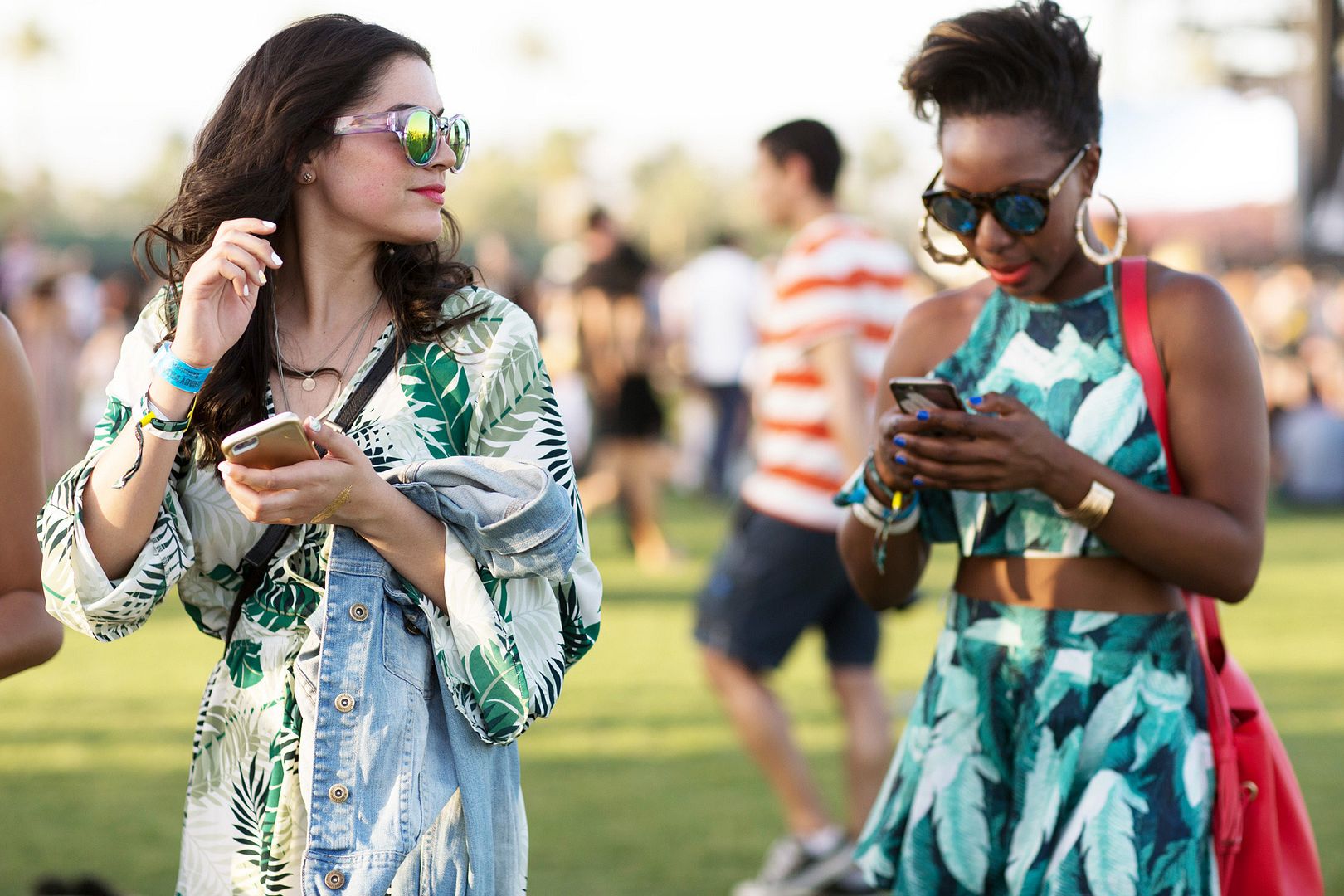 Best coordinating prints: Coincidence? Probably not. But that's what fashion friends are for, right?
Best effortlessness: The perfect example of why you don't need a flower crown, diaper denim, and to cover your body in Flash Tattoos.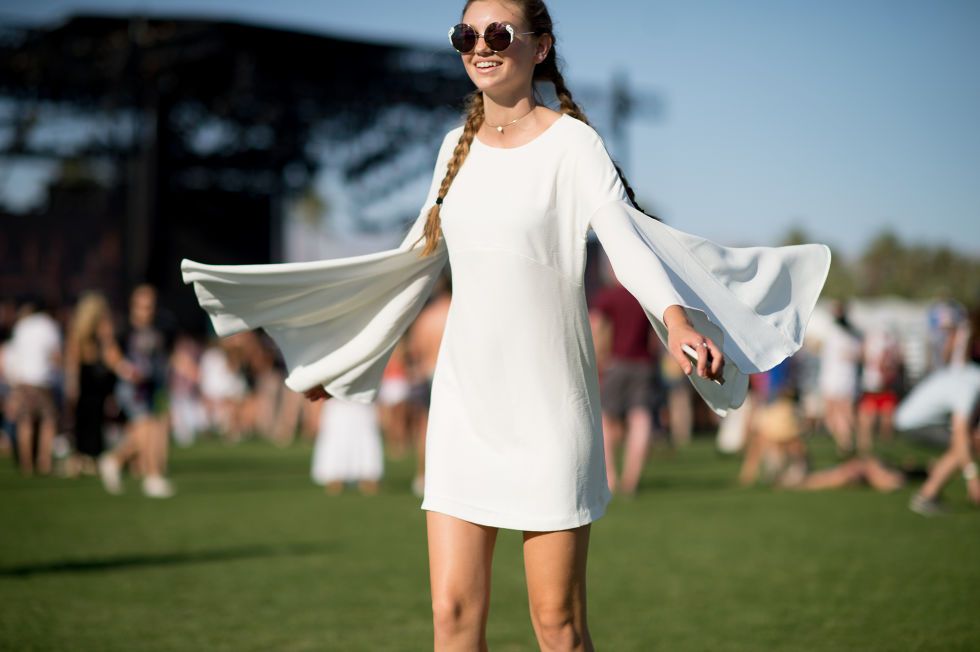 Most unexpected: It's not that out of the ordinary to see a white dress at Coachella, but it's typically lace and / or crocheted and almost always sleeveless. To see a short white dress with long (and super awesome) sleeves is quite unexpected. And guess what? I DIG IT (although really impractical if you plan on sitting at any point).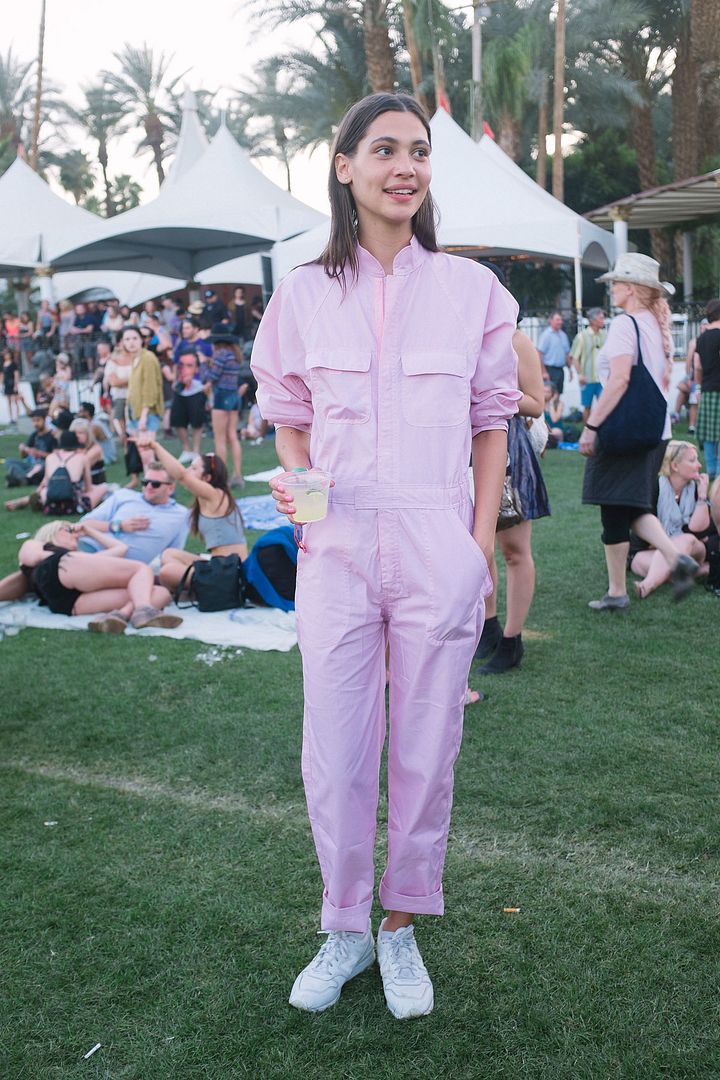 Even more…most unexpected: Would you ever think to see a Pepto-Bismol colored long sleeve cuffed jumpsuit…with white sneakers…at Coachella? Well, it happened.
Best monochromatic: No further explanation needed (okay maybe just two words — KILLING IT).
Worst celebrity outfits: As much as I love Kendall Jenner (and hate to admit it yet I continue to do so), this is just bad. I'm not opposed to long shorts or denim culottes (as discussed here) but this proves that not even a model can pull off everything. And don't even get me started on Kylie. Is it just me or is she always dressed like she's a backup dancer in a music video?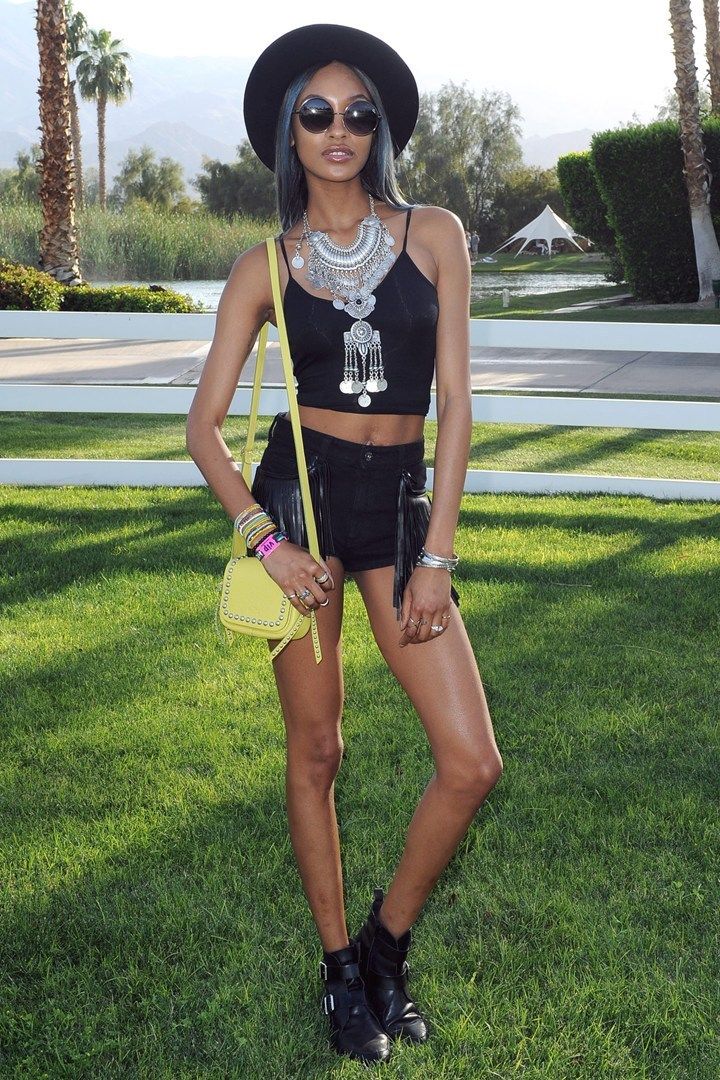 Best statement necklace: Pretty self explanatory here. Jourdan Dunn also wins for best hair (although you can't see it much in this particular photo). Definite goals for when I turn fully grey (which if you read this post you know is likely to happen in the next five or so years at the rate I'm going).
Shortest shorts: Hot dogs or legs? White and gold or blue and black? Shorts or underwear? These are life's most pondered questions.
Most unnecessary: BUT IT GETS COLD IN THE DESERT AT NIGHT.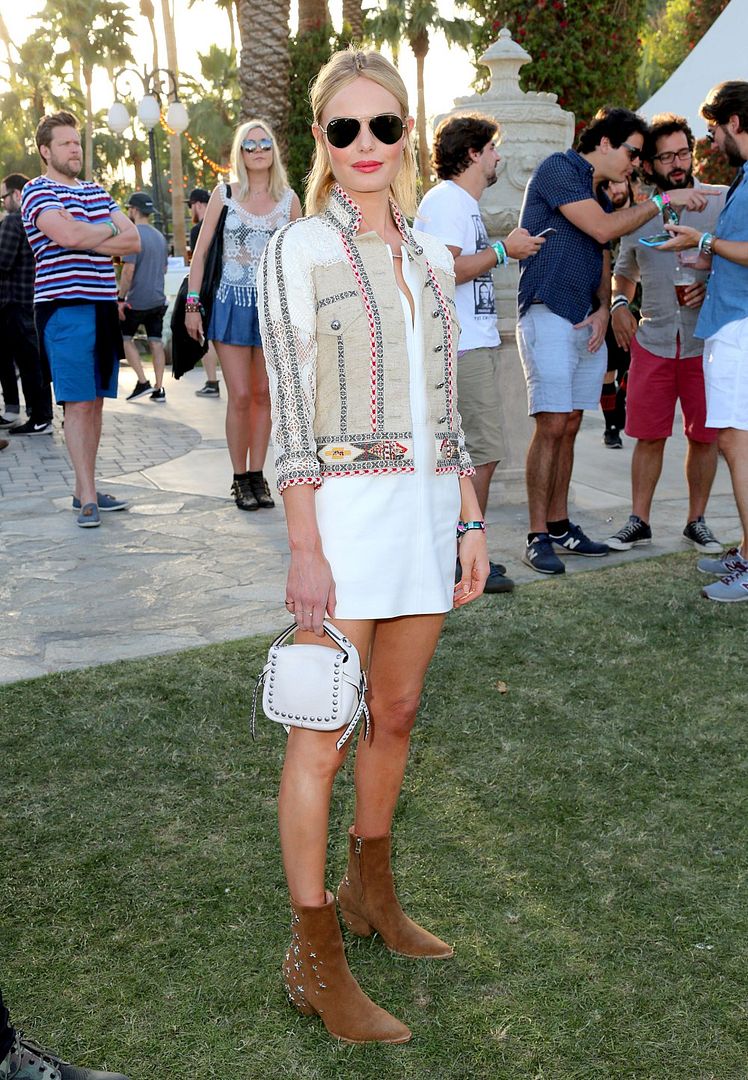 Because it's not Coachella without Kate Bosworth: And guys in the background pretending not to notice Kate Bosworth is right in front of them.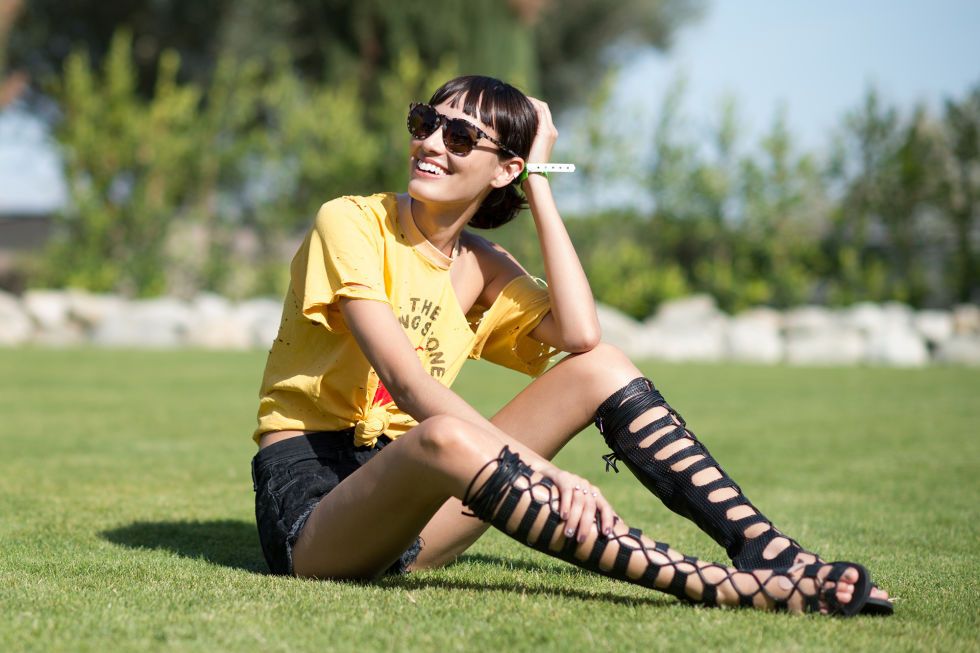 Not the worst case of gladiator sandals: I still dislike them but this girl looks so damn cool it makes me forget about my hatred for this ridiculous piece of footwear.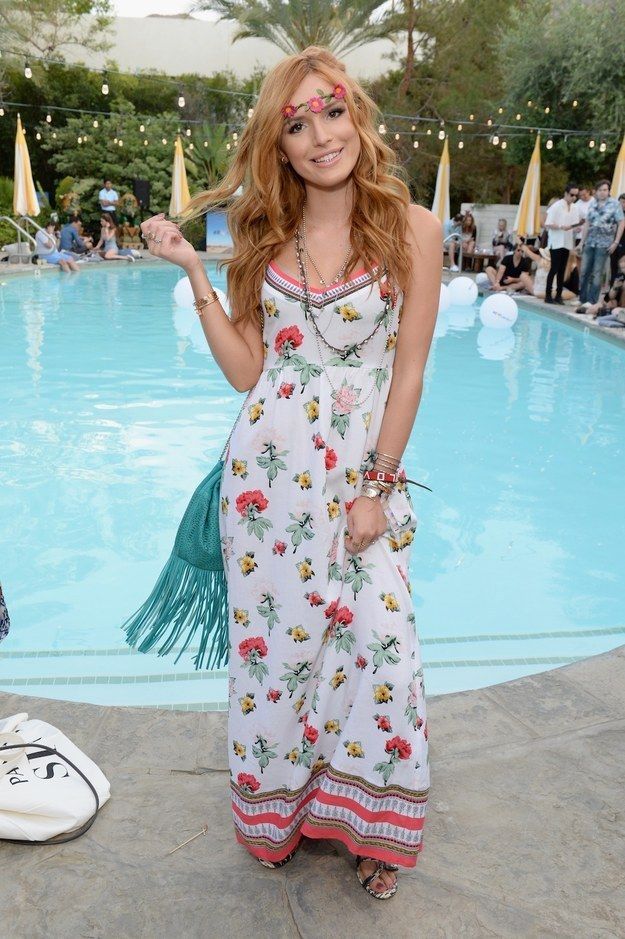 Most basic: More like so basic it hurts. I know I used to be basic but come on…clearly someone didn't get the Coachella upgrades memo. This also makes me question — do celebrities use stylists for Coachella? If so, 1) that's pretty ridiculous and 2) Bella Thorne's should be fired and never be allowed to style another celebrity again. If not, she should probably hire a stylist for Coachella.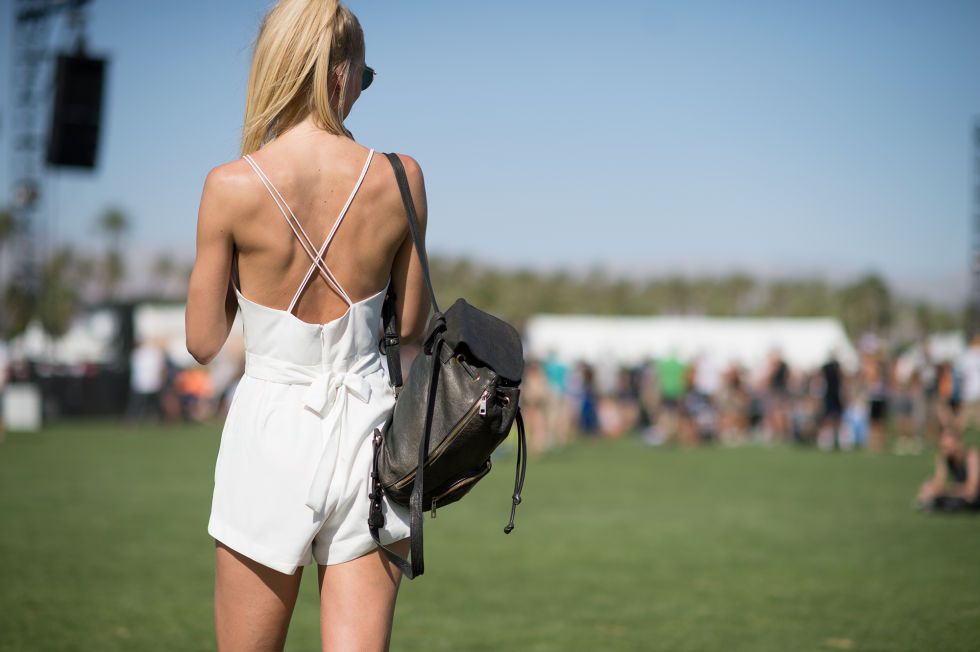 Best back: Now craving a cross-back white romper…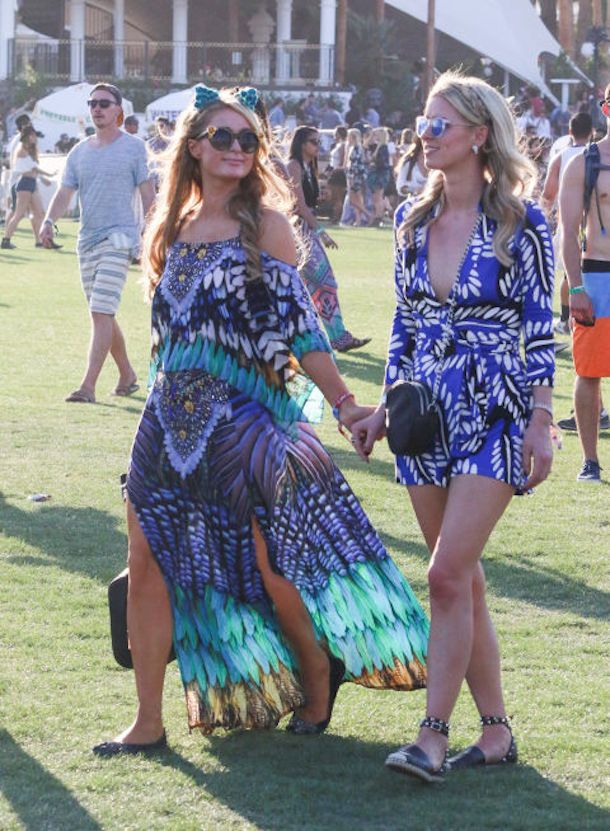 Best example of why we're thankful it's no longer 2005: Even though this photo was taken just a few days ago…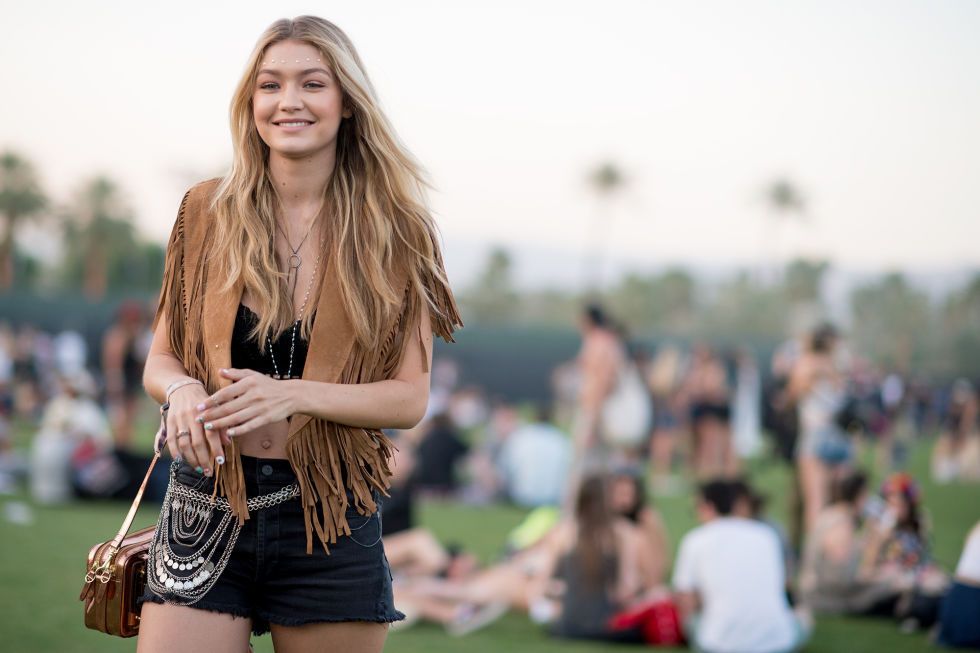 Most quintessential Coachella: Fringe and cut-offs…what more could you ask for?
Coachella-iest group: No one embraces Coachella for all its Coachella-ness like Alessandra Ambrosio and friends (and that Chanel backpack? So last Coachella…)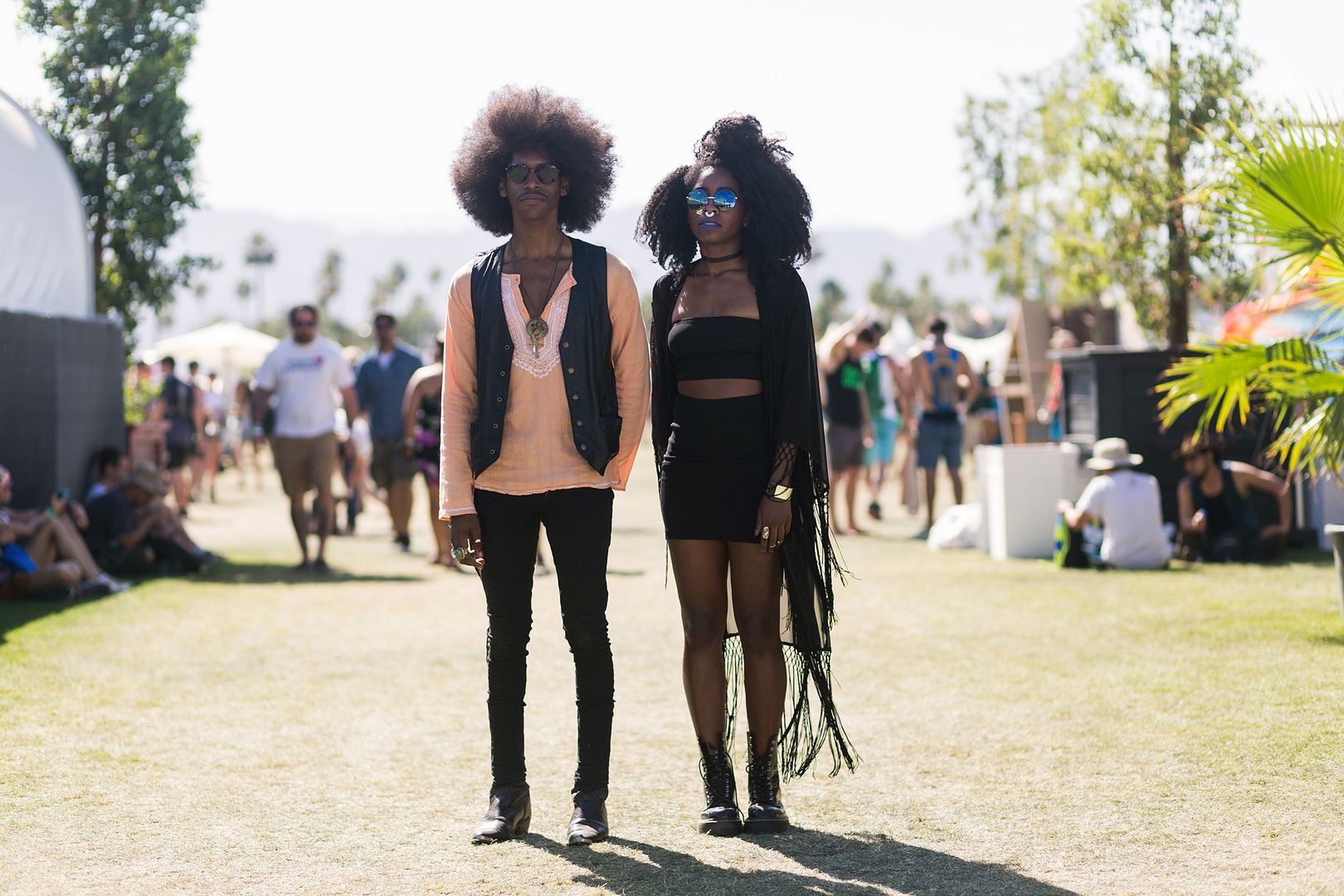 Most badass: NO. WORDS.
—
Do you have any favorite / least favorite looks from Coachella this year? Did you go? If so, what did you wear and what superlative would you give yourself (besides best dressed, of course)? If not, what would you wear (to Coachella or any other happenings this festival season)?
Photos via Harper's Bazaar, Vogue, Elle + Style.com
You might want to check out...