This weekend I attended [what had to have been] the most fabulous trunk show ever. Located in a luxurious suite at the Park Hyatt (with a stunning view I might add), women with fabulous taste gathered to browse the 2011 collection from Dana Rebecca Designs (as previewed here).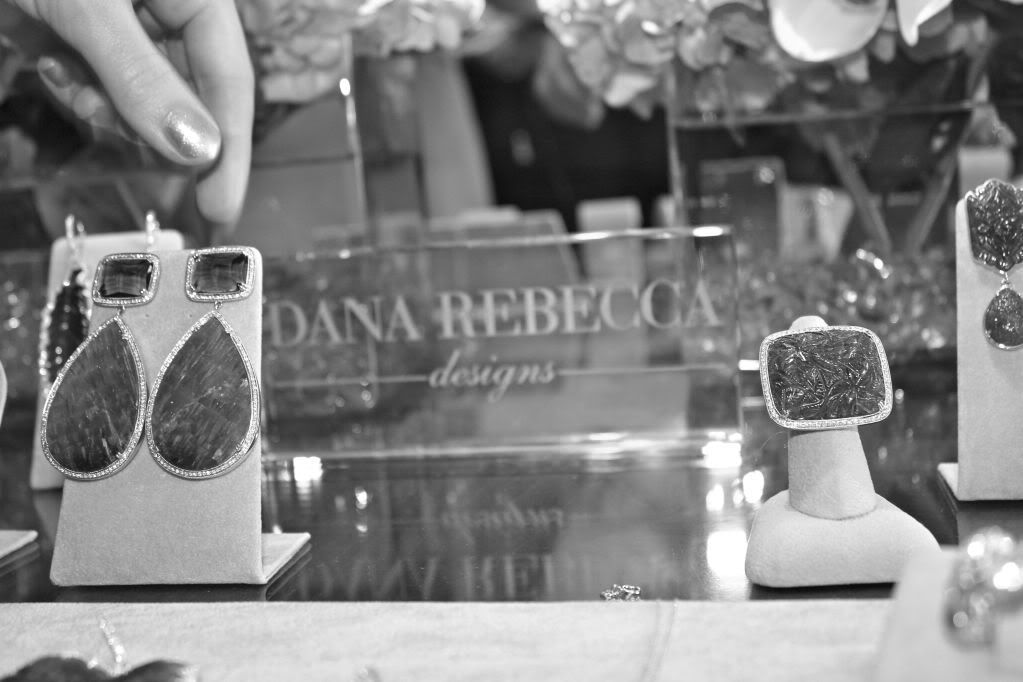 I was in love with what I previewed but seeing it in real life definitely tops it. Her collection is full of bright colors and unique shapes that will just blow you away. Dana's jewelry includes a wide range of styles, from dainty everyday pieces (like her famous Lauren Joy necklaces) to extravagant earrings that make you feel like you're on the red carpet. An afternoon playing with the most amazing jewelry surrounded by great people and delicious treats (see below for treat details)…needless to say, it was a wonderful afternoon.
Now that we've covered the snack spread, let's move onto the jewelry…shall we?
Now that you're dying to get your hands on this collection, be sure to visit www.danarebeccadesigns.com.
You might want to check out...