If you're crazy like me, there's nothing that compares to the thrill of owning something before anyone else. So this, and my love for Dana Rebecca jewelry are combining forces to bring you today's very exciting post…
…which looks like a continuation of Friday's post but is actually completely unrelated.
I've been a big DRD fan for quite some time now and one of my favorite classic styles is Sylvie Rose. What started as a simple small bar necklace has turned into a full on collection of its own: a medium bar necklace, a long bar necklace, earrings, stacking rings, a coil ring, a bracelet, a skinny cuff, and now they're introducing a new Sylvie Rose item to the collection.
The long Sylvie Rose bar ring is not even out yet and because Dana Rebecca is so awesome, they're giving ChiCityFashion readers an exclusive chance to own one…before anyone else! Yes, you get free DRD (which is the best giveaway ever) plus you'll have the brand new addition to the Sylvie Rose collection before it's even available.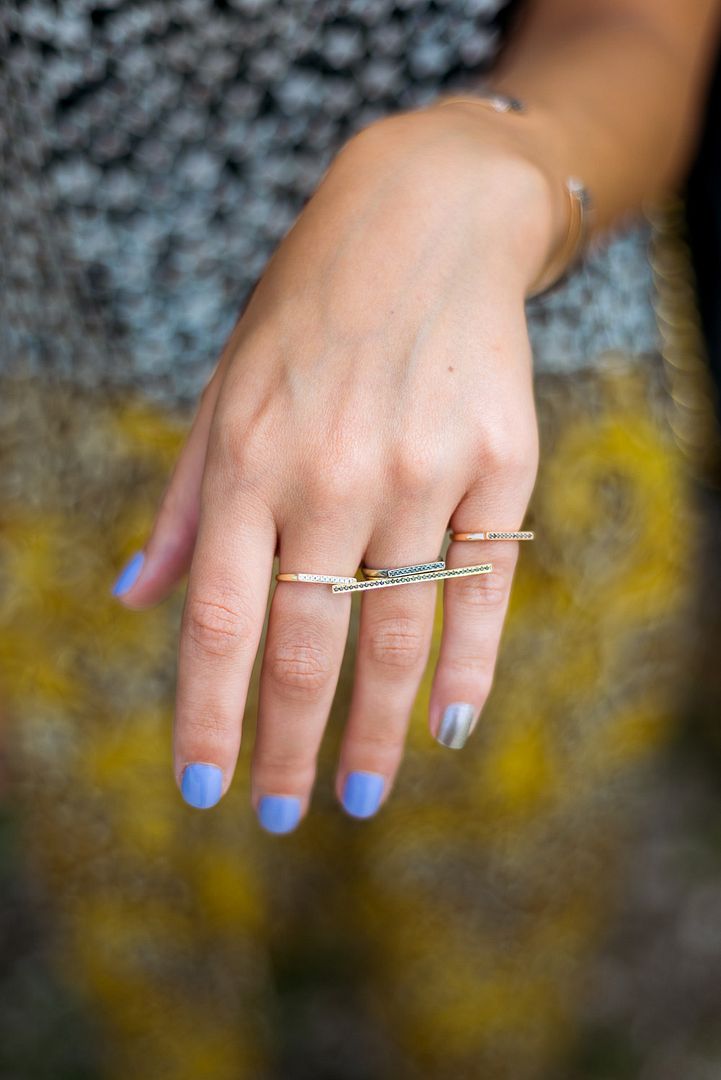 Not a bad deal, right? So here's what you have to do to enter.
1. Like Dana Rebecca Designs on Facebook
2. Like ChiCityFashion on Facebook
3. Tell us how you'd wear your Sylvie Rose long bar ring in the comments section below
Bonus entry for following @ChiCityFashion & @DanaRebecca on Instagram (we post cool stuff, promise it's worth your while) and really showing us how you'd wear your DRD.
This is how I wear mine. How would you wear yours?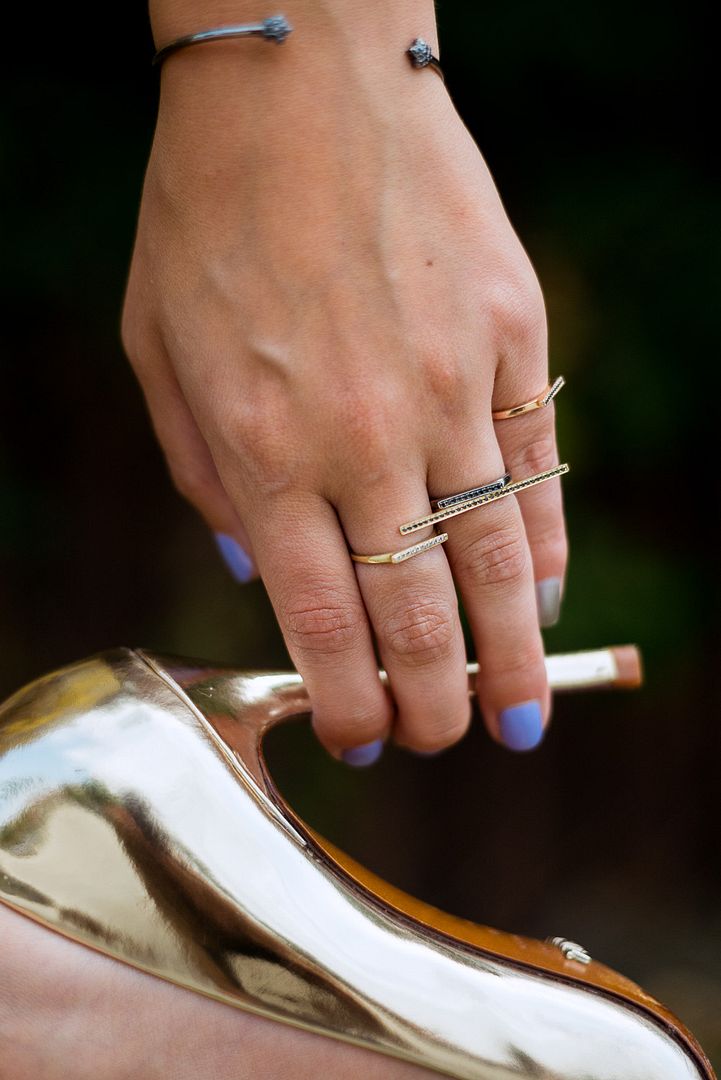 We'll pick a winner on Monday, July 15 at 5pm CT. This person (maybe you?) will get to choose any of the black diamond styles of the Sylvie Rose long bar ring (in white gold, rose gold or yellow gold). If diamonds are a girl's best friend, then black diamond's are a girl's best bad ass friend.
Is this not the best Monday ever? I hate to say it but…I told you so.
**UPDATE 7/16: Congrats Katie Duthaler…you won the DRD long bar Sylvie Rose ring! To everyone who entered, thank you so much for participating. This is the most amount of  action any of my giveaways have ever gotten so that's pretty cool. And as my gift to you, be on the lookout for an exclusive discount code (for 20% off any of the long bar Sylvie Rose rings) once they launch on August 7. You'll have to be a CCF subscriber to receive it though 🙂
Sylvie Rose ring courtesy of Dana Rebecca Designs
You might want to check out...