I was long over due for a visit to the Dana Rebecca showroom so I stopped in yesterday to check out some of their new additions. As always, I had a great time trying on well…everything.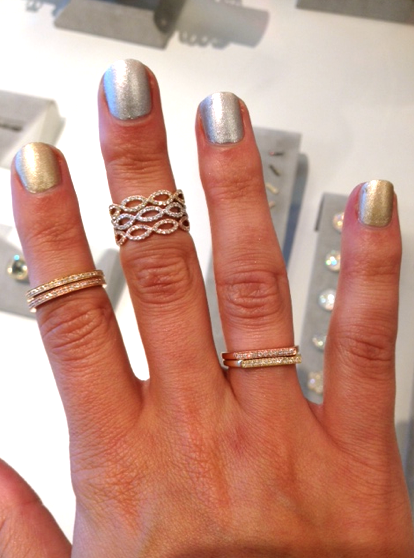 Although I love everything DRD (how can you not?) I couldn't help but notice the Sylvie Rose rings. They're small and dainty (just the kind of rings I've been into lately) and they're perfect for wearing one on each finger or stacking all 3.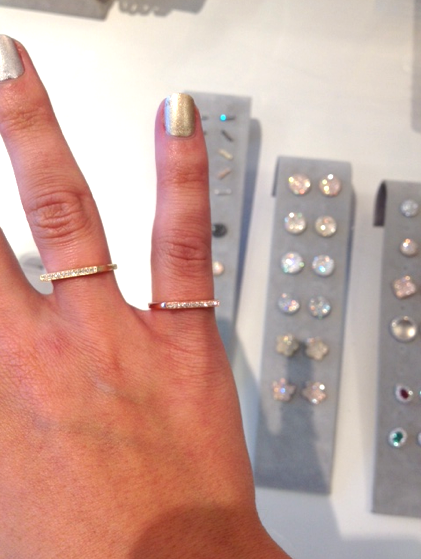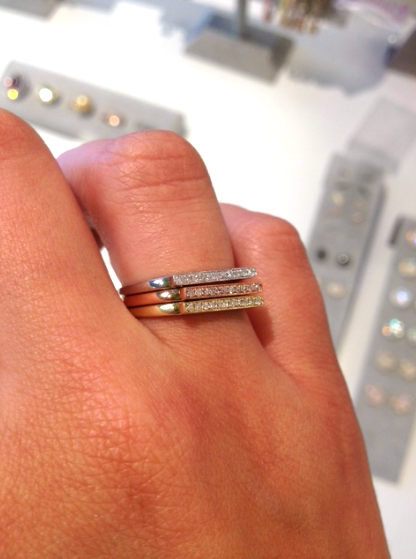 ps. I may or may not have gotten the gold one 🙂
The Sylvie Rose rings come in white gold, rose gold and yellow gold. All with real diamonds. Retails for $330 each (pretty reasonable for what you get, if you ask me). These rings are not yet available online but if you're interested feel free to email info@danarebeccadesigns.com. Makes for a great gift (for you or a friend!)
You might want to check out...