This week's post is inspired by the newest addition to my family — Laz. Besides my family dog, this my first venture into being a dog parent. It's a pretty great feeling to have this cute little guy around all the time, but it's also exciting to have an excuse to buy some cool pet accessories. You know, like extra-long Chanel jackets.
Just kidding. I highly doubt these are real, but if they are…Bravo Karl. My guy doesn't seem like the type to wear Chanel (and if he did he would chew it to shreds before I could even Instagram it) but maybe a new leather collar as a present to him/myself once the teething process is over.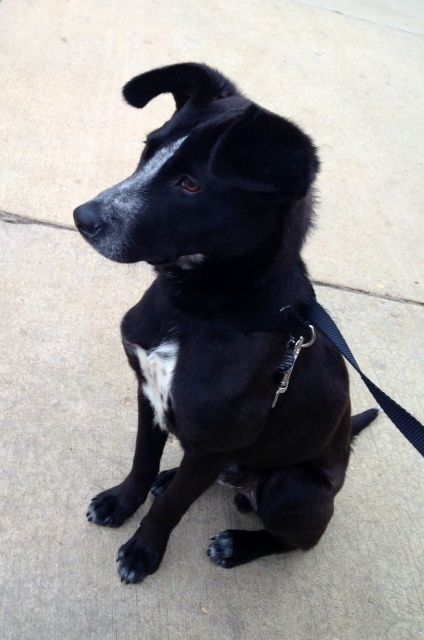 Isn't he precious? You're going to get sick of him real fast because he will soon take over all of my social media sites. I don't want to be one of those people…but you know it's going to happen.
So back to the subject of pet accessories, I found some cool stuff on AHALife (canine candles anyone?) and Barneys (all Bottega everything). Will I actually buy this stuff? Probably…I mean, this bed looks more comfortable than mine. But Laz has only been in my life for 3 days now, so we have plenty of time to go shopping.
What do you think about designer pet accessories? Is it like our wardrobes where we splurge the classic and practical stuff (like a bed) and save on the "trendier items" (ie: toys)? Or am I just overanalyzing this entire concept?
You might want to check out...