The couture shows in Paris started this week and the most anticipated of the bunch was Dior (remember the whole Galliano ordeal and how they haven't really had a creative director for over a year?)
Raf Simons made his debut as Dior creative director with the Fall 2012 couture collection that walked the runway for the first time yesterday. After the whole "who's going to be the next creative director?" mess (and an abundance of rumors) I was pleasantly surprised and impressed with what Raf did with this collection.
Dior has always been known for ladylike silhouettes, but he took it to another level by offering feminine silhouettes 2 ways–the classic way and with an edge. He showed a lot of ankle-length dresses in light pink and white but also showed this silhouette in darker, edgier prints. Also seen throughout this collection were little peplum tops (most at that "is it a dress or is it a top?" awkward length) paired with pants. When it comes to couture, designers tend to go for this "dress with pants" type of look, which I find interesting because I can't see this translating to real life. However, it's couture….which has nothing to do with real life. So take a look at these pretty pictures and decide for yourself. How do you think Raf Simons did with his debut collection as Dior creative director?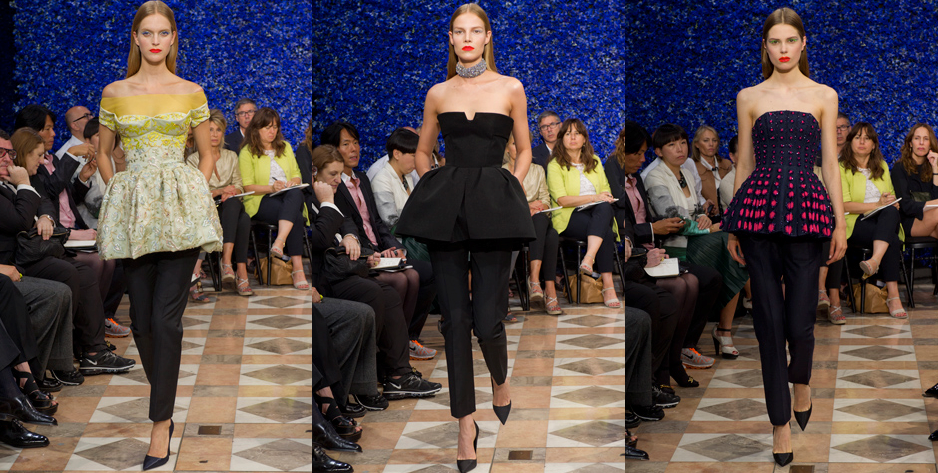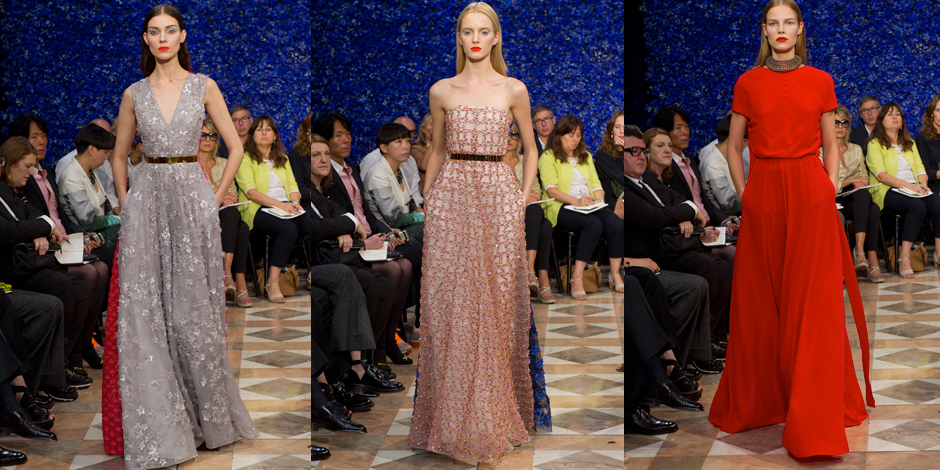 I also thought it was great that so many people (beyond the usual editors and fashion insiders that we all totally envy) came out to support Raf in his new venture. Guests for the Dior couture show included Marc Jacobs, Donatella Versace, and Alber Elbaz to name a few. Designers supporting other designers…what's not to love?
Photos via style.com
You might want to check out...