What's more exciting than discovering a new favorite store? Or an amazing designer you can't believe you've lived your whole life without? For those who really appreciate fashion, nothing beats that thrill. So let's make a few discoveries today…shall we?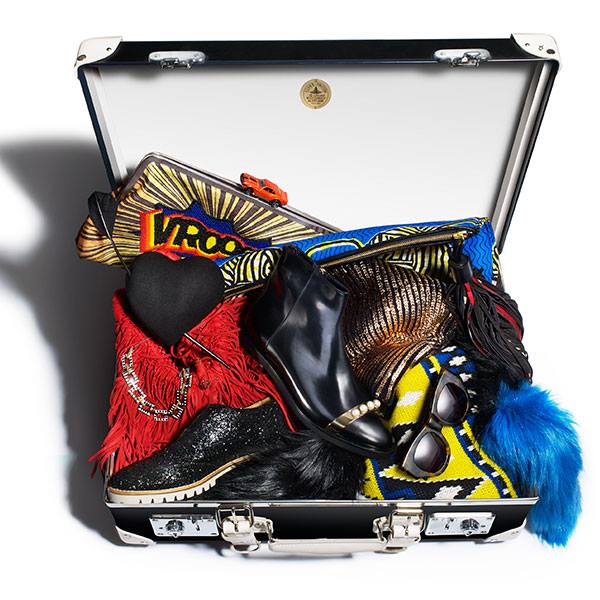 Last week I went on this sort-of-shopping-tour with a few girls from a local magazine for an upcoming feature in their September issue (will be sure to share the details once it's out!) We went to about ten stores around Chicago and I felt like such an idiot that I had only been to ONE of them. I thought I knew my shit when it comes to shopping local but clearly, I was wrong. How I've never been to P.O.S.H. which sells the cutest European antiques, including silver from hotels around the world dating back as early as the 1900s, is totally beyond me. Personally, I've never been all that into antiques (except for everything this store carries) but if you like anything cute and French-looking, this is where it's at in Chicago. We also went to this charming little jewelry store Stella Blue, on Southport. There's a mix of dainty vintage jewels and the owner's own designs. I even found a pair of vintage pearl binoculars that I now regret not buying (not like I'm going to the opera any time soon but they'd look damn good on my office shelves). And I was so thankful our last stop was just down the street from me at this brand new boutique, Soñador, who carries labels like Victoria Beckham, Sea and Moschino Cheap and Chic to name a few. Basically where I'm getting at here is that although it was exhausting to go to ten stores in a day, it felt pretty awesome to make some new discoveries, especially when they're right here in Chicago.
But not everyone is lucky enough to live in the best city in the world so that means we have to look to the Internet. One website that's making this quite easy for us is one of my personal favorites — Net-a-Porter. Recently they launched Finds which includes pieces their buyers find (get it?) from around the world. Because the "Finds designers" aren't actually carried on Net-a-Porter, these are basically one-off pieces that they only buy a few of. Moral of the story is, if you FIND something you like (I'm just going to keep these puns going while I can) then you should buy it like now. My number one pick from the selection are the L'F glitter brogues — they're really the perfect shoe for any occasion plus a little sparkle never hurt anyone, right? Another one of my go-tos for discovering cool designers (especially when it comes to accessories) is Anthem Wares. We did a fun photoshoot together last year and I've been a fan of the online store ever since. They carry a few designers you've probably seen here on CCF before like Paula Mendoza and Gabriela Artigas but I always discover some really fantastic pieces every time I visit the site. And who doesn't want unique accessories that you can't find anywhere else? And speaking of, I'm quite excited that space519 (one of the best boutiques in Chicago, at least in my opinion) just launched their e-commerce site. So now everyone can access their well-curated selection of accessories, apothecary and home. Because I visit the physical store quite frequently, I'm always discovering new designers there. The owners are almost always around so it's interesting to hear from them why they chose to carry these designers and what makes those pieces so special (something I always appreciate when shopping, especially designers I've never heard of). And my last place for great fashion discoveries online is Ahalife (also a great resource for gifts). You'll find everything from under $50 home decor to art pieces that will cost you five digits, everyday beauty products and even something I just discovered today — decorative body art (and not Flash Tattoos…although they have those too).
So where am I going with all this? Not only did I want to share my favorite places to discover new and unique fashion and home items but why this whole discovery thing is so great. If you just want to have a lot of stuff and be on trend, you'll always have Zara and H&M for that, but if you want to build a well-curated wardrobe with conversation pieces you'll probably make a lot of friends over, then get out there and start discovering for yourself. You don't have to share your secret shopping spots like I did (which is funny because back in the day, I used to "forget" where I bought everything, so no one would buy what I was wearing) but at least have some secret shopping spots where you can make your own discoveries.
So when you discover a new store or designer, do you find it as thrilling as I do? Be sure to share your thoughts in the comments. And if you have any "secret stores" you want to no longer make a secret, feel free to share those too. In the mean time, here's some cool things I DISCOVERED today 😉
Image via Net-a-Porter
You might want to check out...