Year after year, it seems like people still struggle with that transition time — it's either technically fall but still 90 degrees or it's technically summer but you're freezing your ass off (I'm talking to you, Chicago!) So what to wear for that period of time where that damn weather can't make up its mind? I found the perfect solution!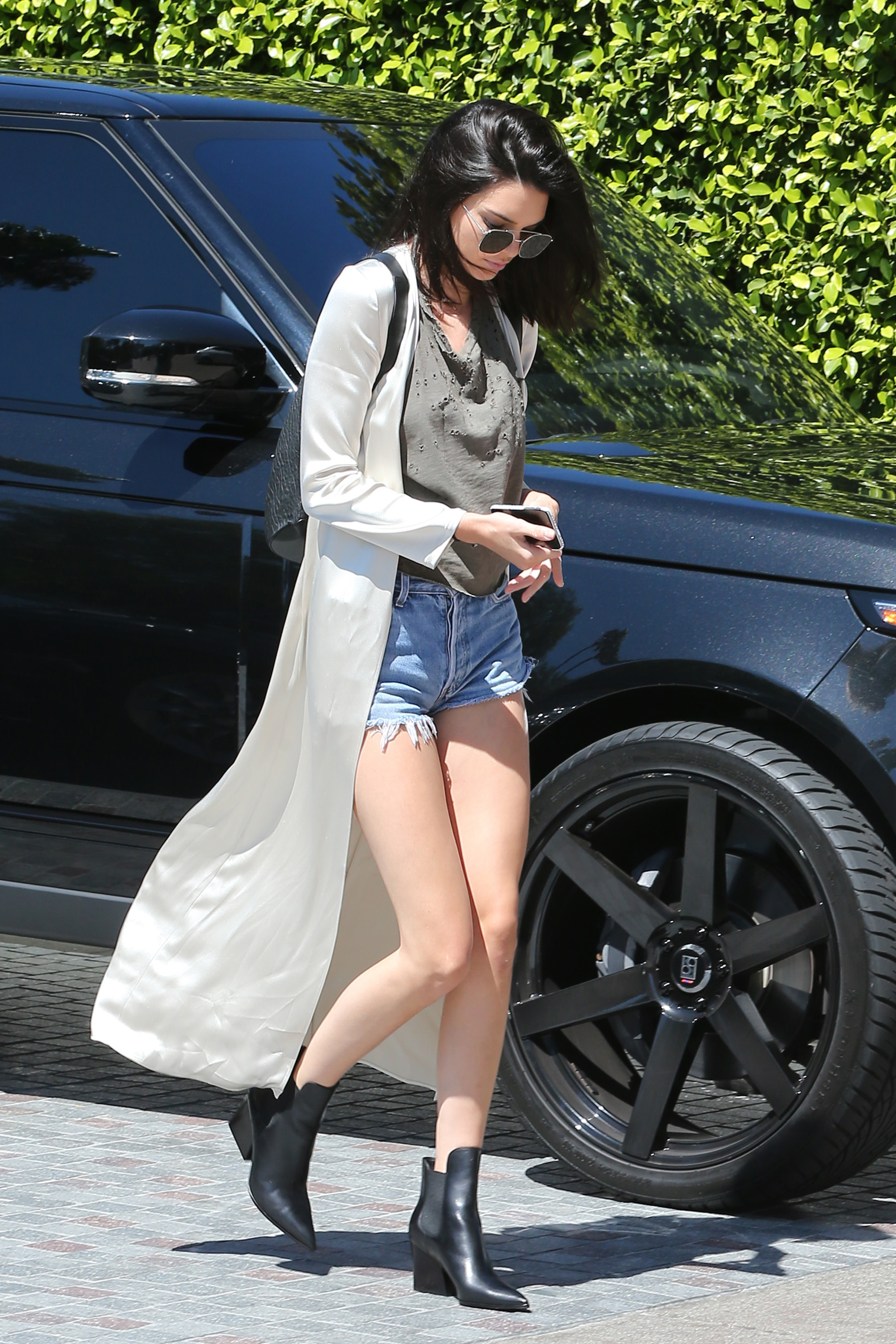 Well, I guess I can't take all the credit for this (it's really all Monica Rose / Kendall Jenner) but I can take credit for deciding that a long cardigan / duster jacket and shorts makes for the perfect pre-fall look…right?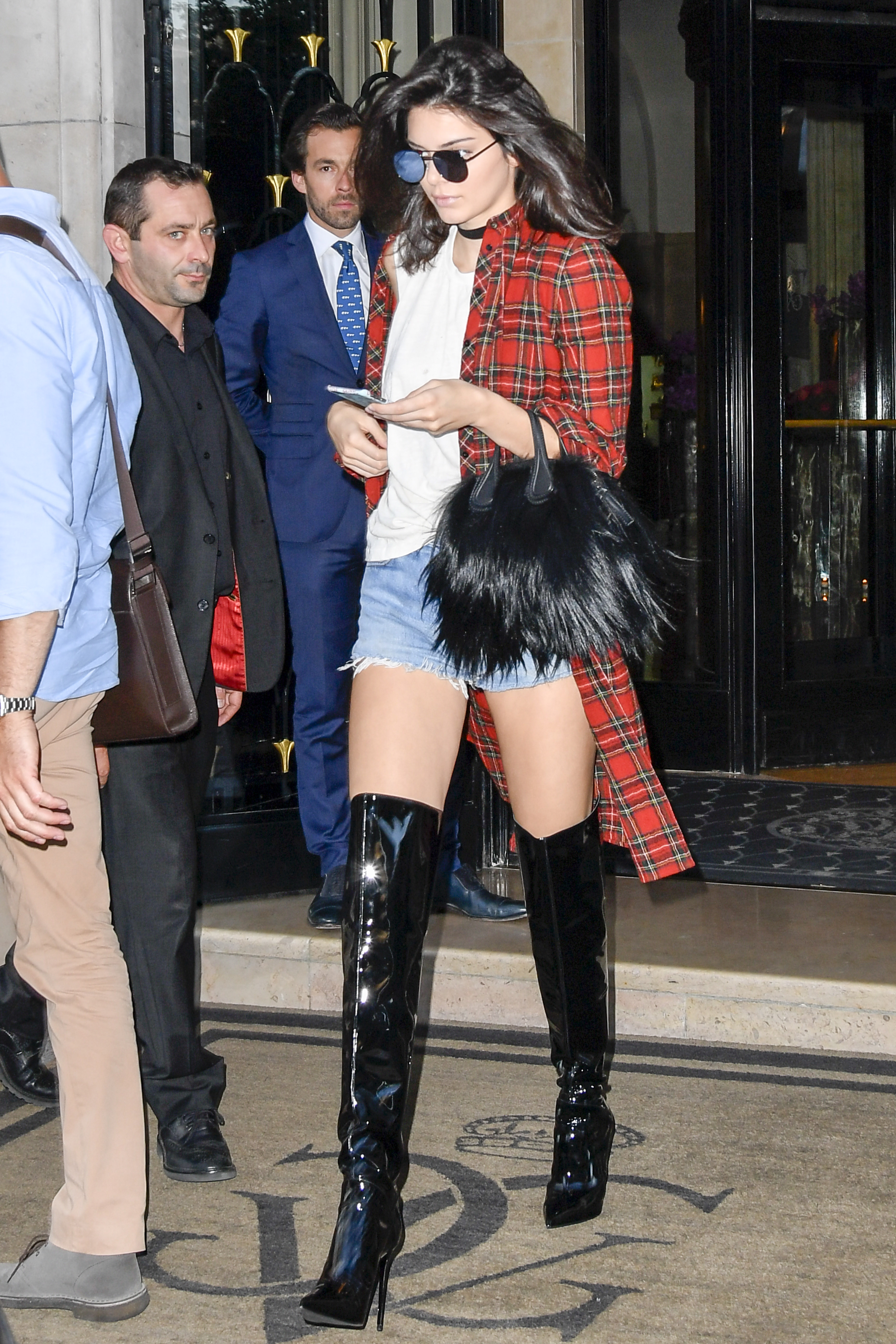 Now I've give you guys a few transitional look posts in the past (The Big Transition & Fall Transition, Chicago Style) but this is one outfit idea you can wear so many ways. For example, a long cardigan and denim shorts (wear with sneakers, ankle boots or over-the-knee boots if you're feeling ambitious)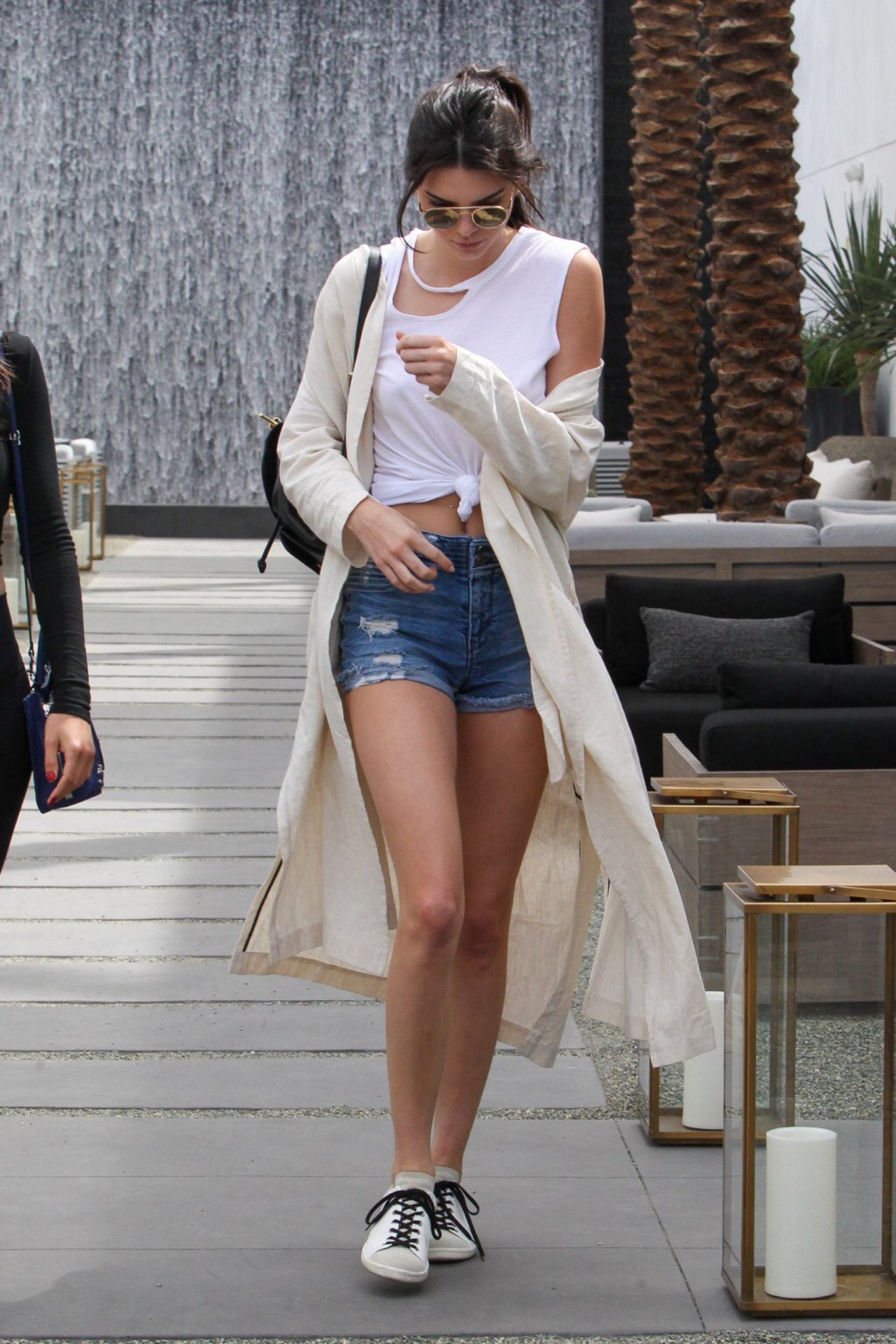 Although not shorts, another thing I love that Kendall Jenner does (of course, with the help of Monica Rose) is rock a short dress with a long piece of outerwear.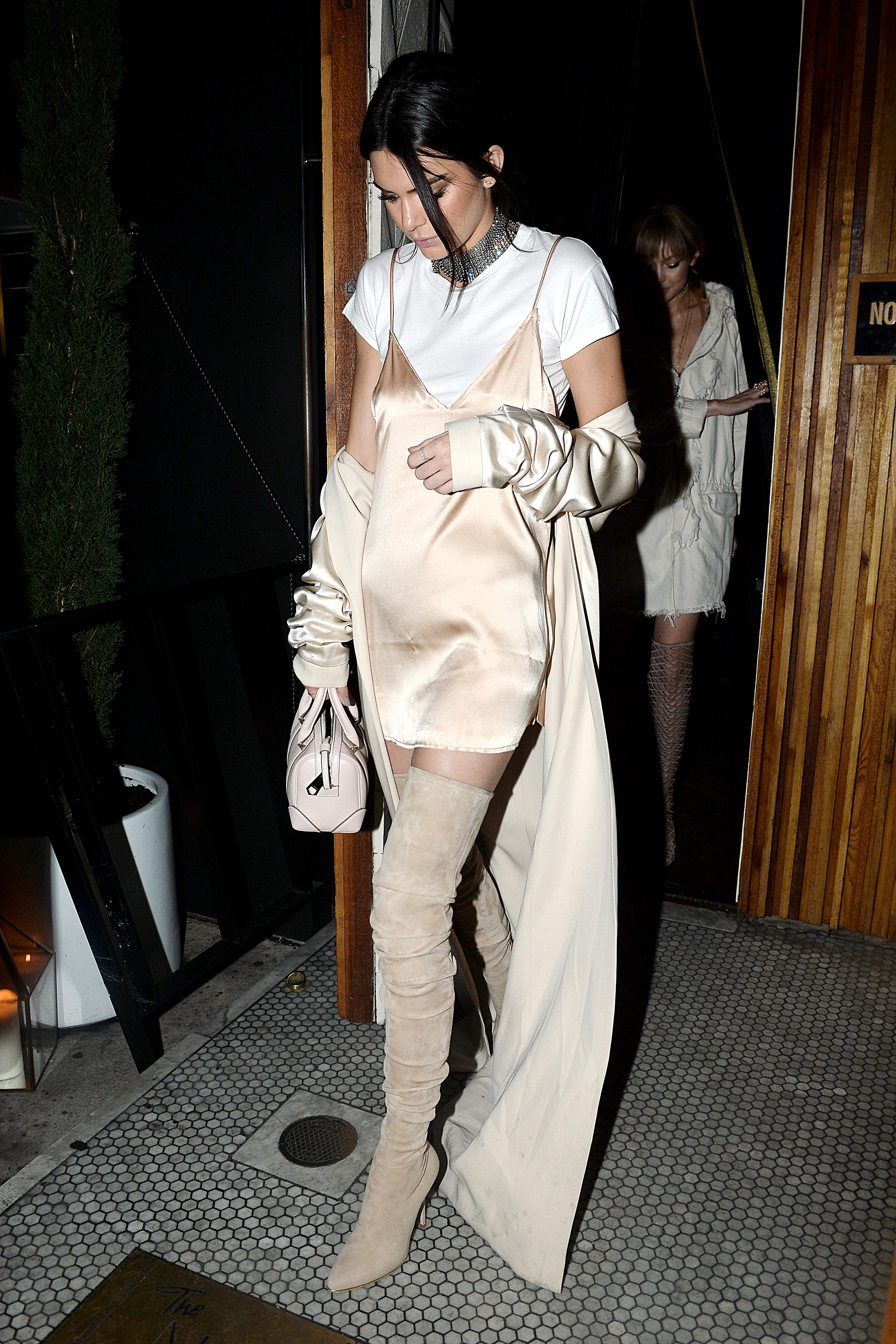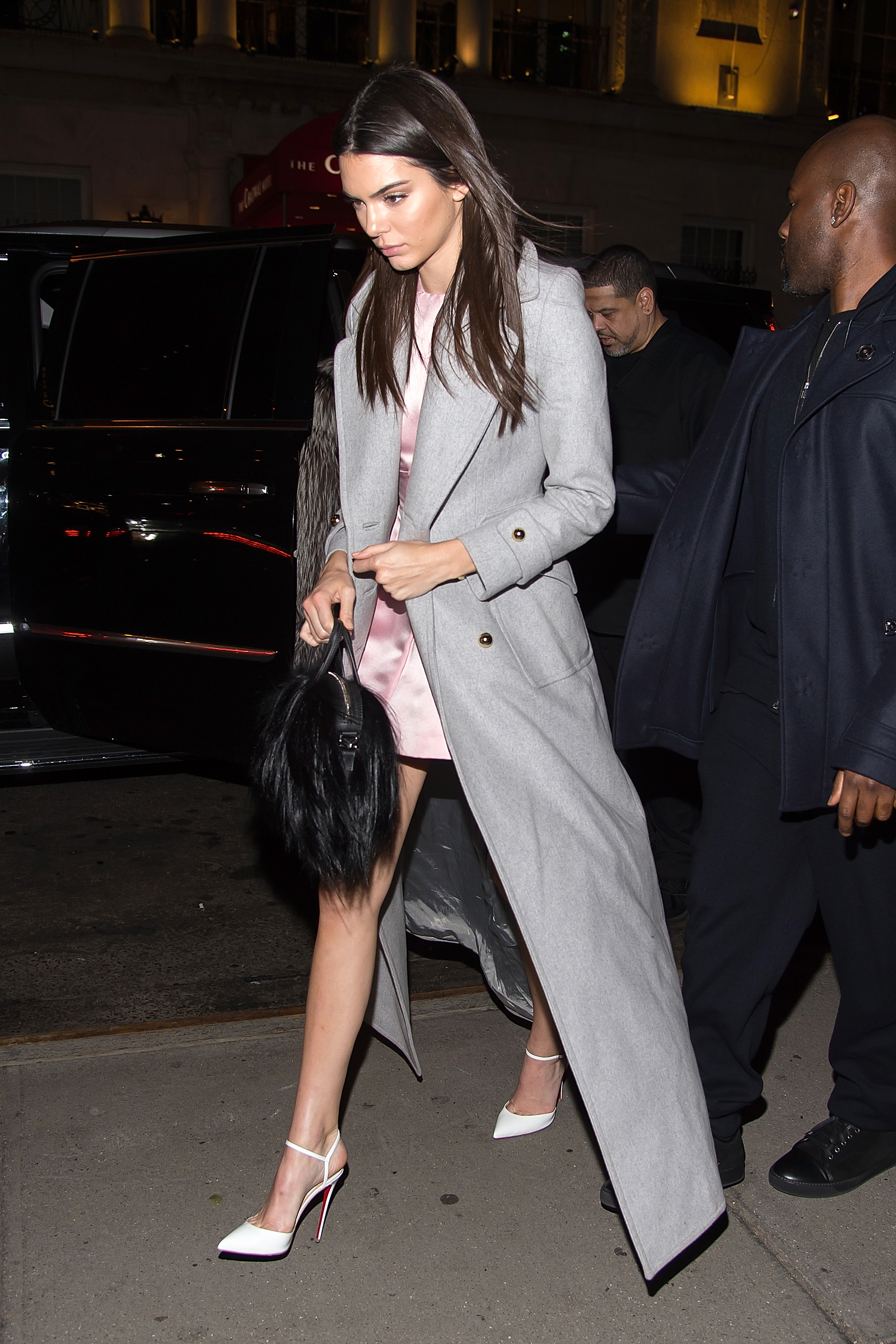 As you've probably read over and over again in my personal style posts, I love to play with proportion…whether it's volume or length, I'm all about a well-balanced look. And this is a great way to do it.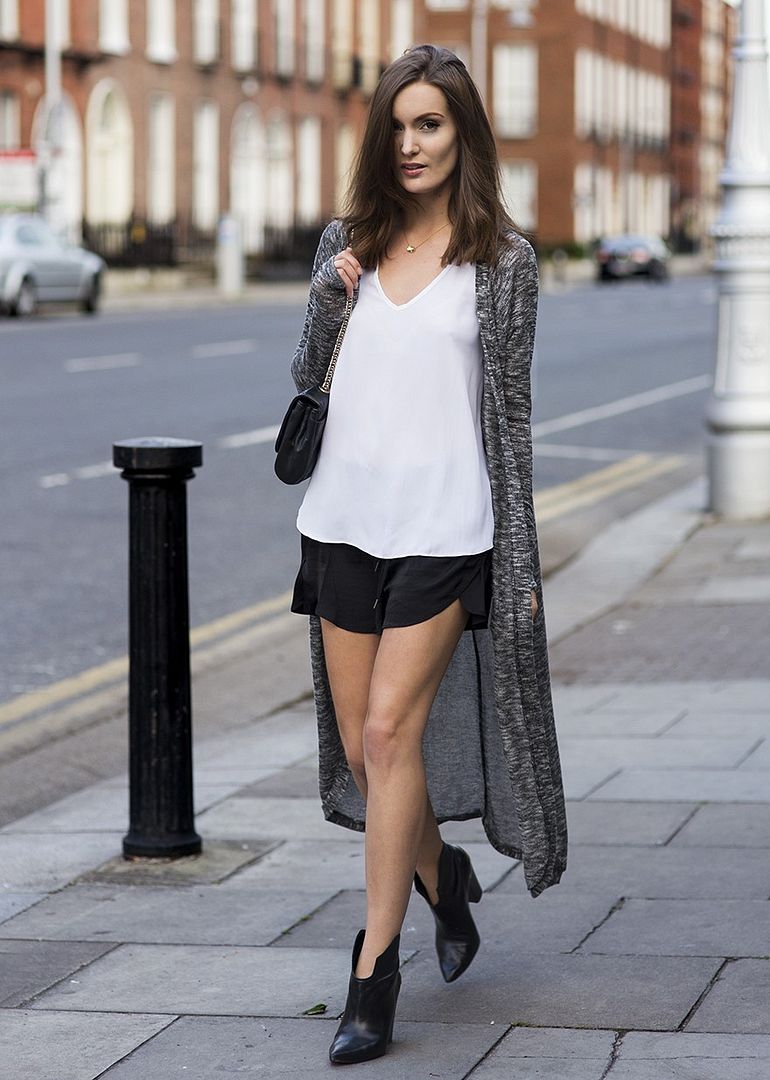 If you're not into denim shorts (or at least of the super short variety) try an easy white t-shirt and silk shorts…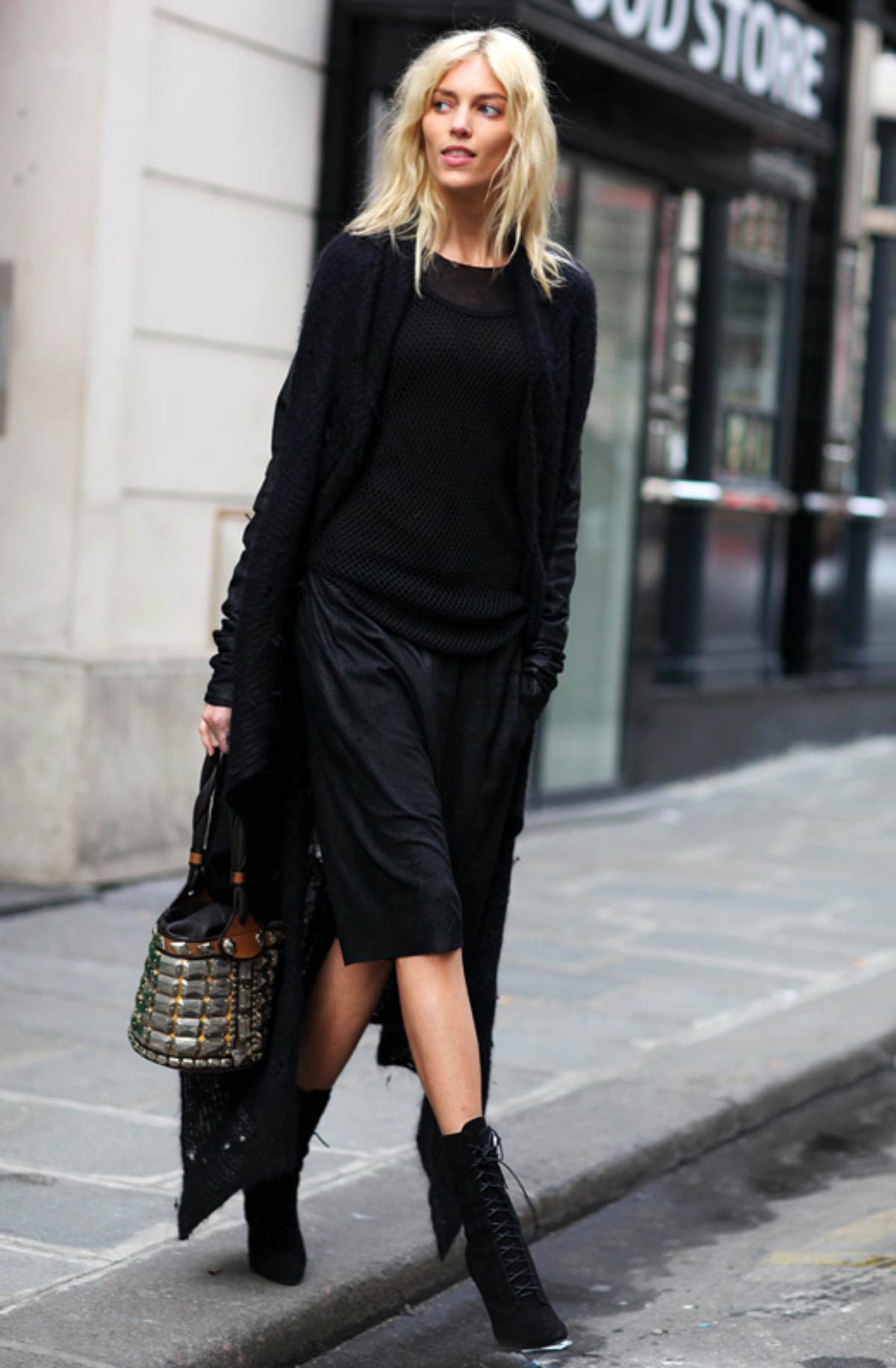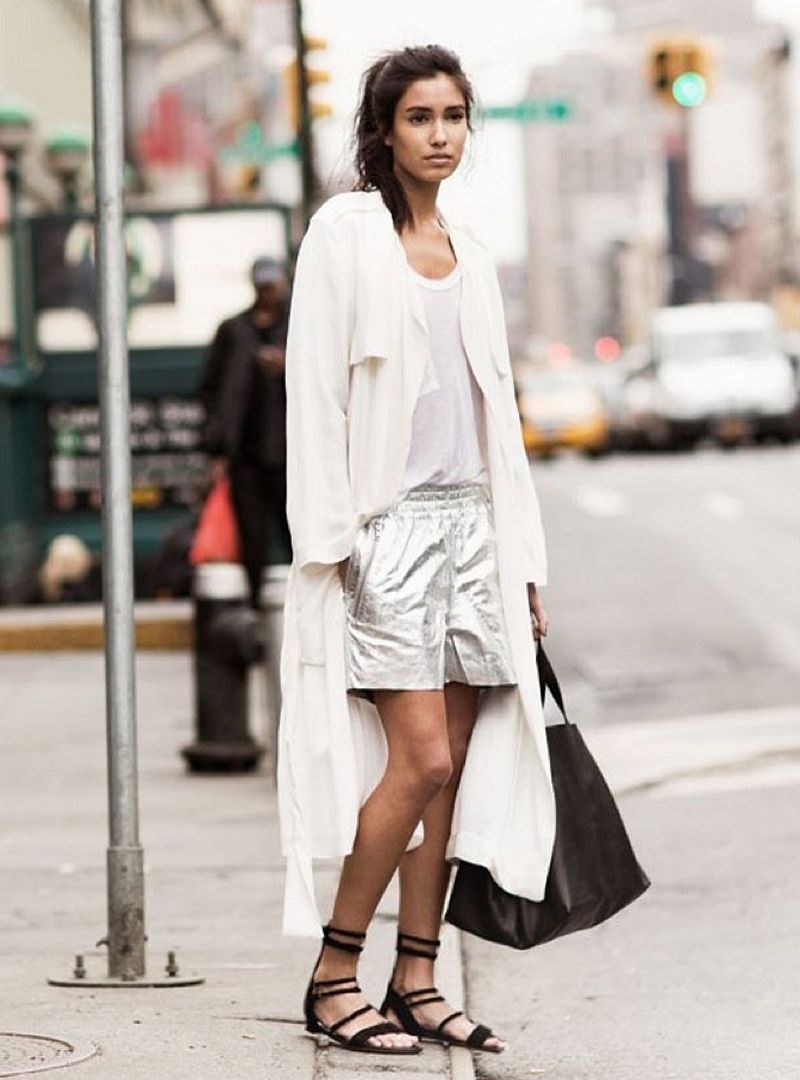 I also dig doing longer shorts (especially when it's cool enough outside that diaper denim no longer feels appropriate…although I still think it's never 100% appropriate).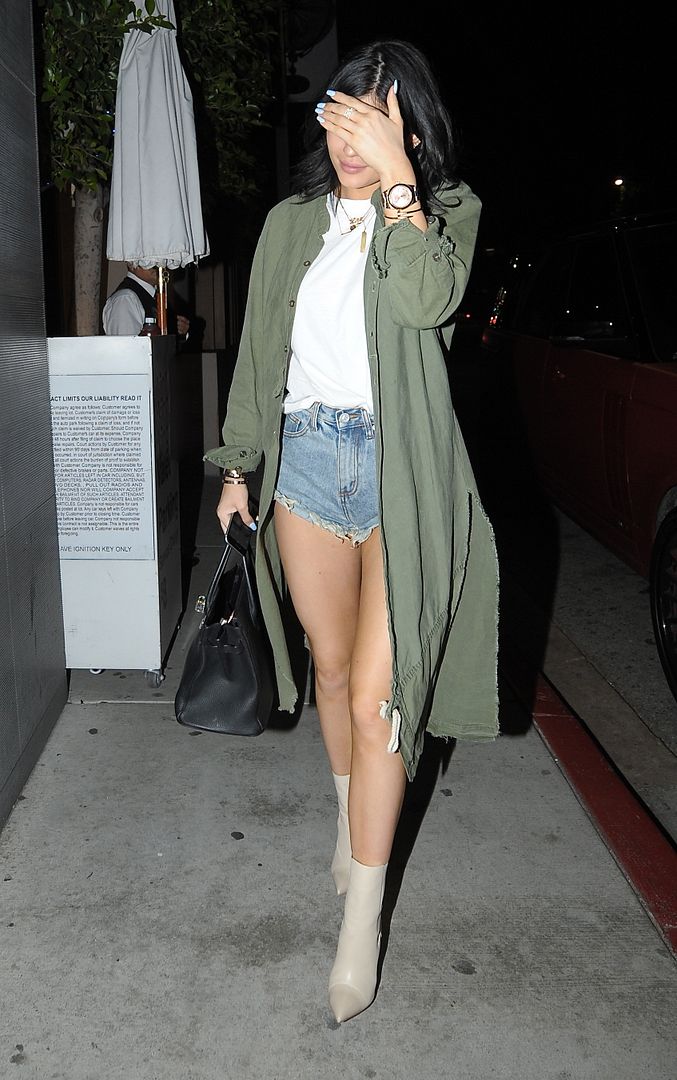 You really only need two components to complete this look — a long piece of outerwear, like cardigan or lightweight jacket, and shorts (or even a mini skirt or dress!) — and with so many varieties of each, you could wear this combination pretty much everyday if you wanted to. There's just something about it that feels so effortless, and isn't that always the goal anyway?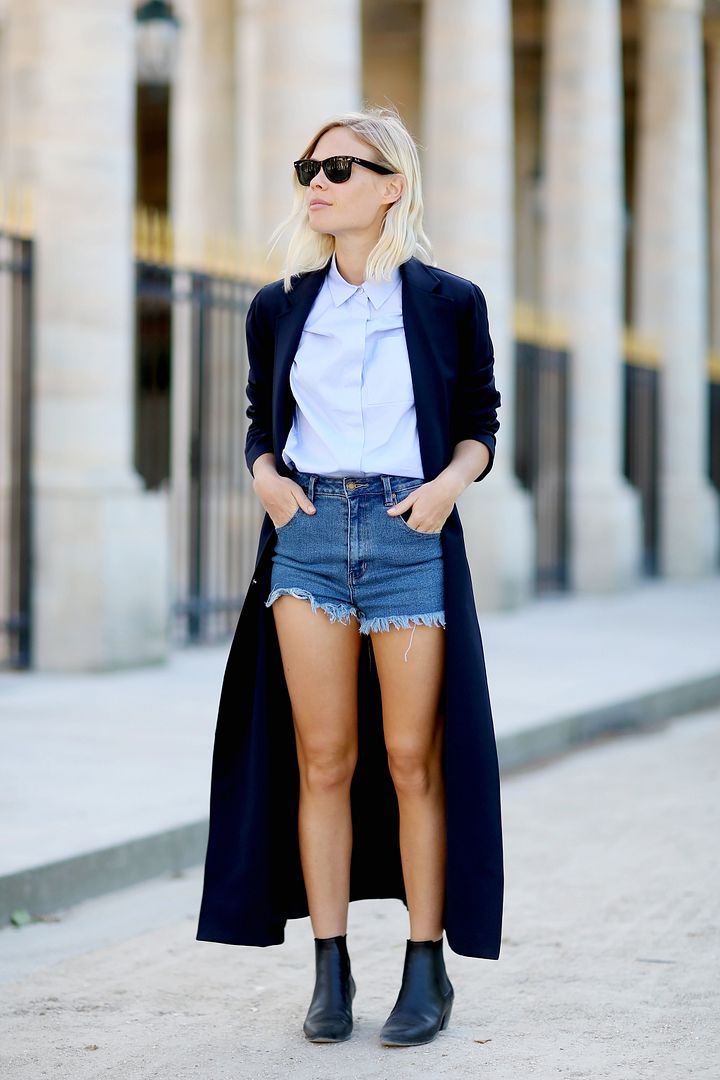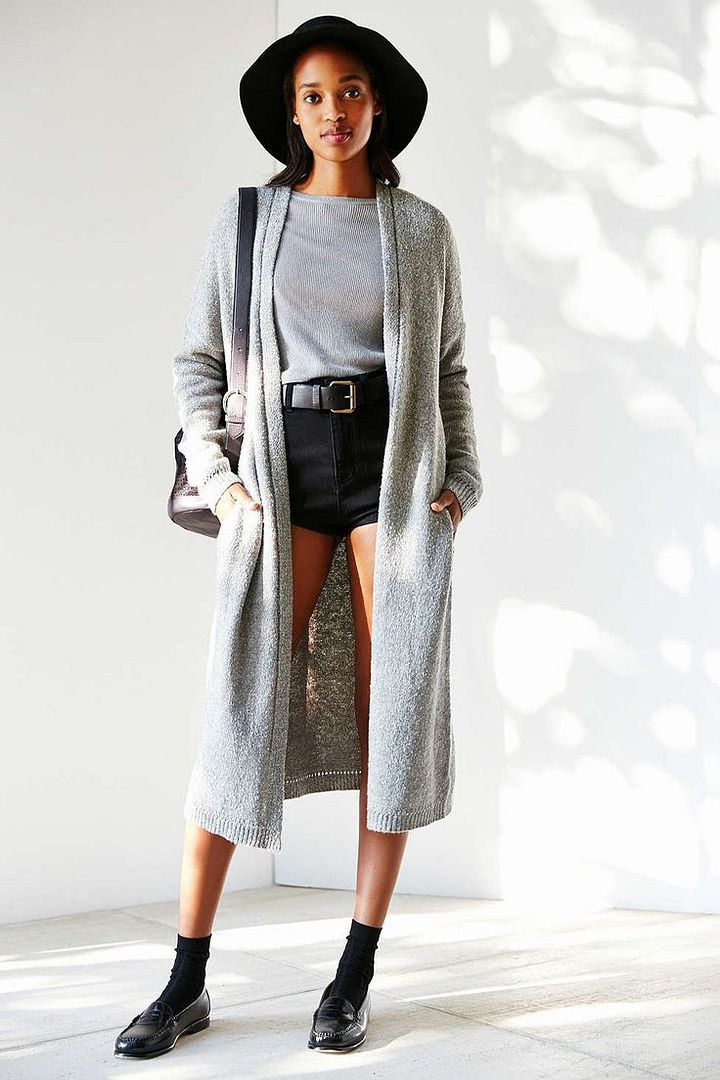 So I'm not going to lie, I was totally inspired by Kendall to play with proportions for my lab coat post…
However, I had only seen the photos of her that you've seen so far in this post. As you can tell, I just like the idea of a long layering piece over something short (specifically denim shorts).
And as I was doing research for this post, look what I found…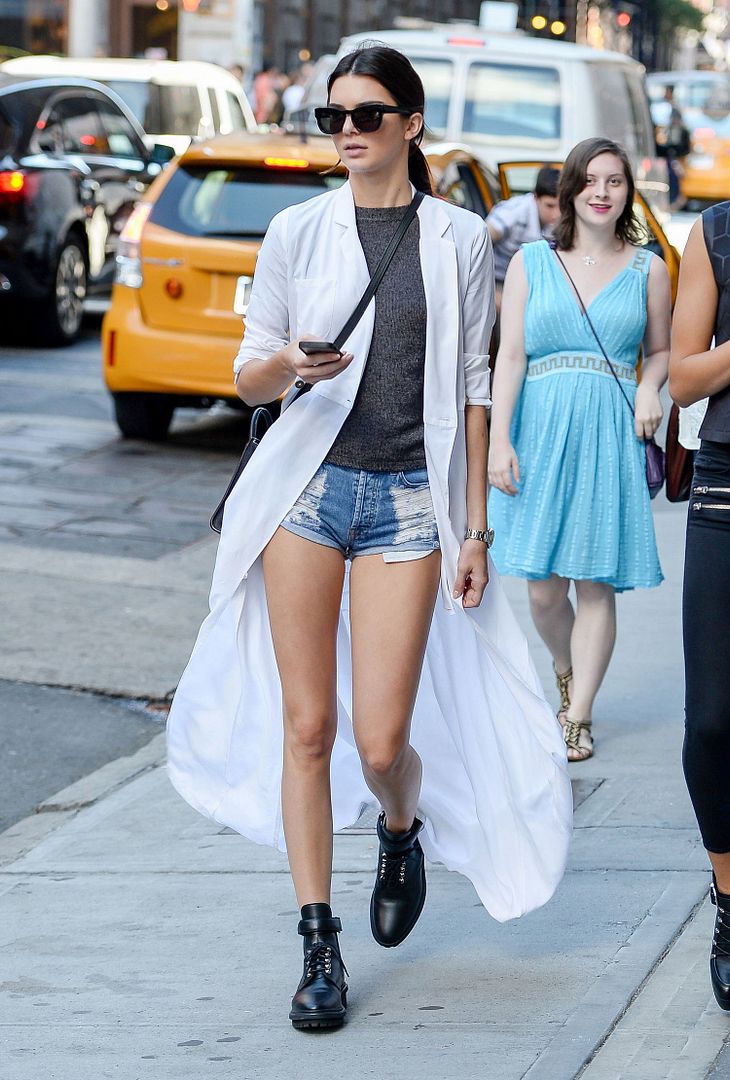 KENDALL APPROVES OF LAB COATS TOO (and if I'm going to approve of anyone in diaper denim, it's KJ).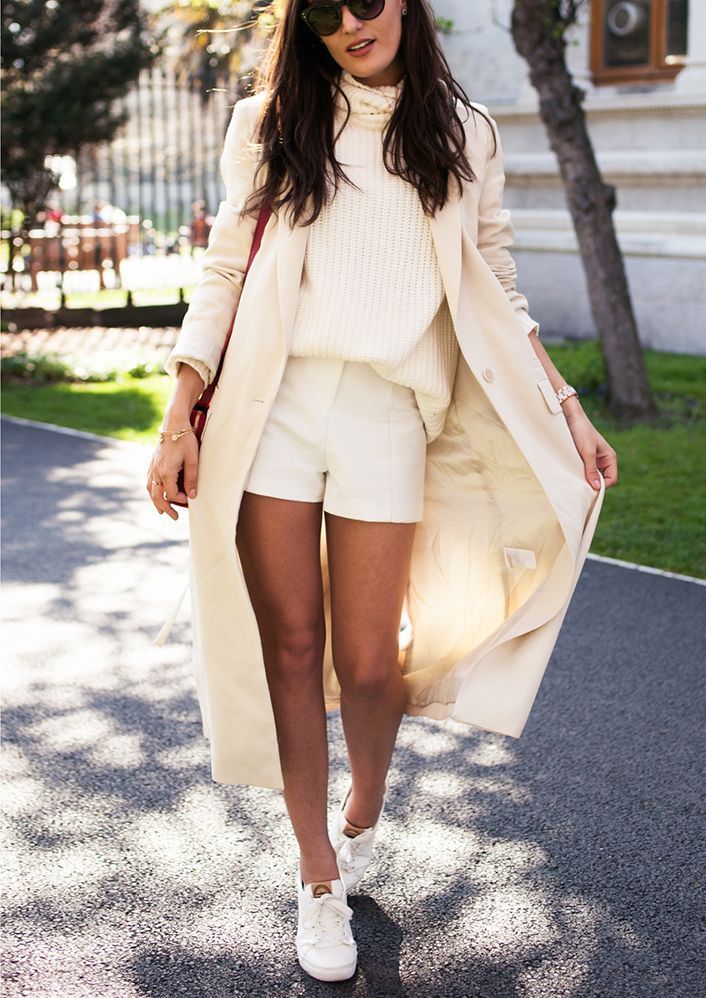 But now it's in your hands  — are you into this long outerwear / shorts combination? If so, which variation is your favorite? And if you're looking to get your long / short on, here's quite a few pieces to get you started (at every price point, might I add!)
Images via Glamour, Pinterest & Popsugar
You might want to check out...