About a month ago, I posted about my favorite fashion apps for iPhone/iPad/whatever the trendy "i" item is, but I must add one more to the list…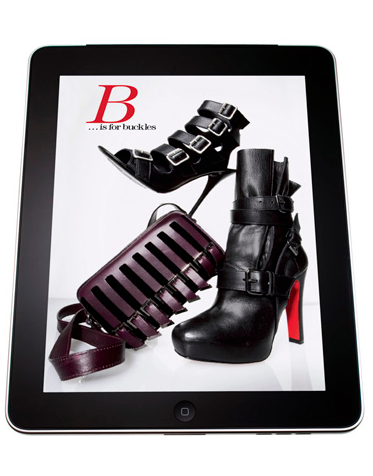 Photo Credit
Marie Claire has come out with an iPad app called Fall Fashion A to Z. This app has everything fashion and beauty enthusiasts need to get through the season looking smart and feeling sexy, including:
The ABCs of Style: Catch up on the hottest fall trends with runway videos and 360-degree view of bags and shoes.
7 Days of Dressing: We all say it, "I have nothing to wear today." Well, this may be of help! Sync your calendar with outfit ideas for every day of the week.
Beauty Sampler: Try out the season's best makeup with Marie Claire's virtual tester.
Expert Advice: Celebrity fashion stylists dish on what to wear and how to wear it this season.
You might want to check out...