Because no one knows what to wear in these suddenly cold temperatures, I thought it would be fun to wear my favorite casual Fall look and FRAME IT.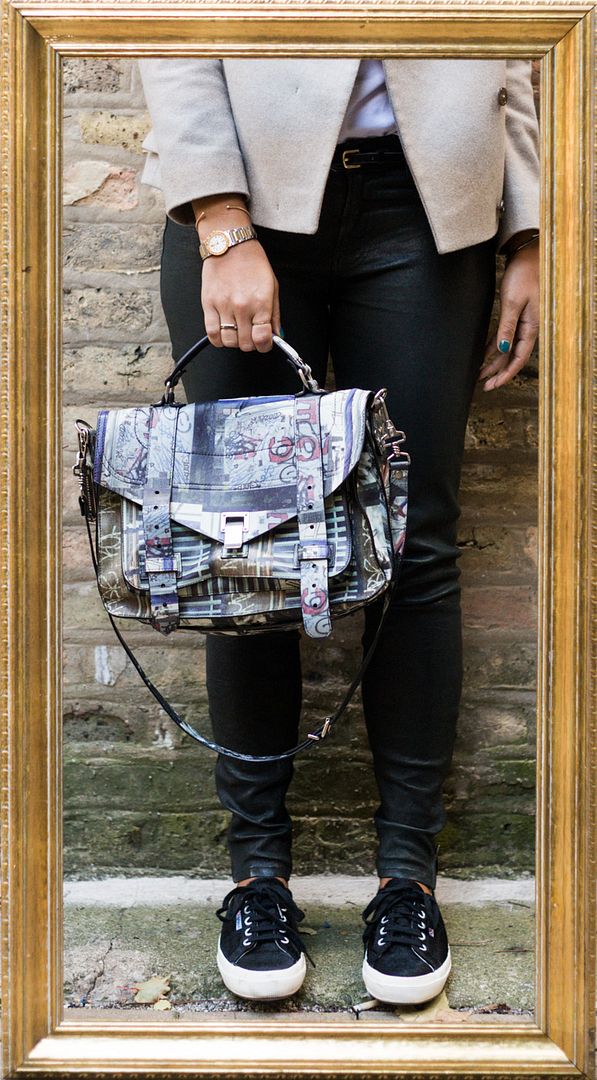 Get it? Sometimes finding a gold frame in a backyard can be your best accessory. Who knew?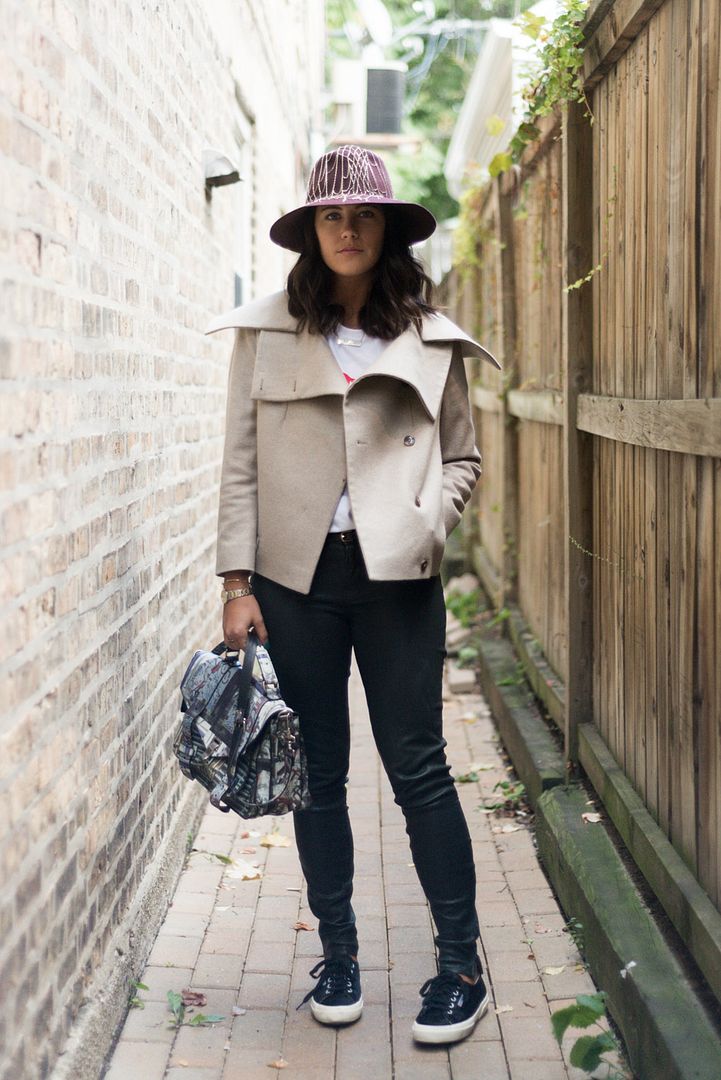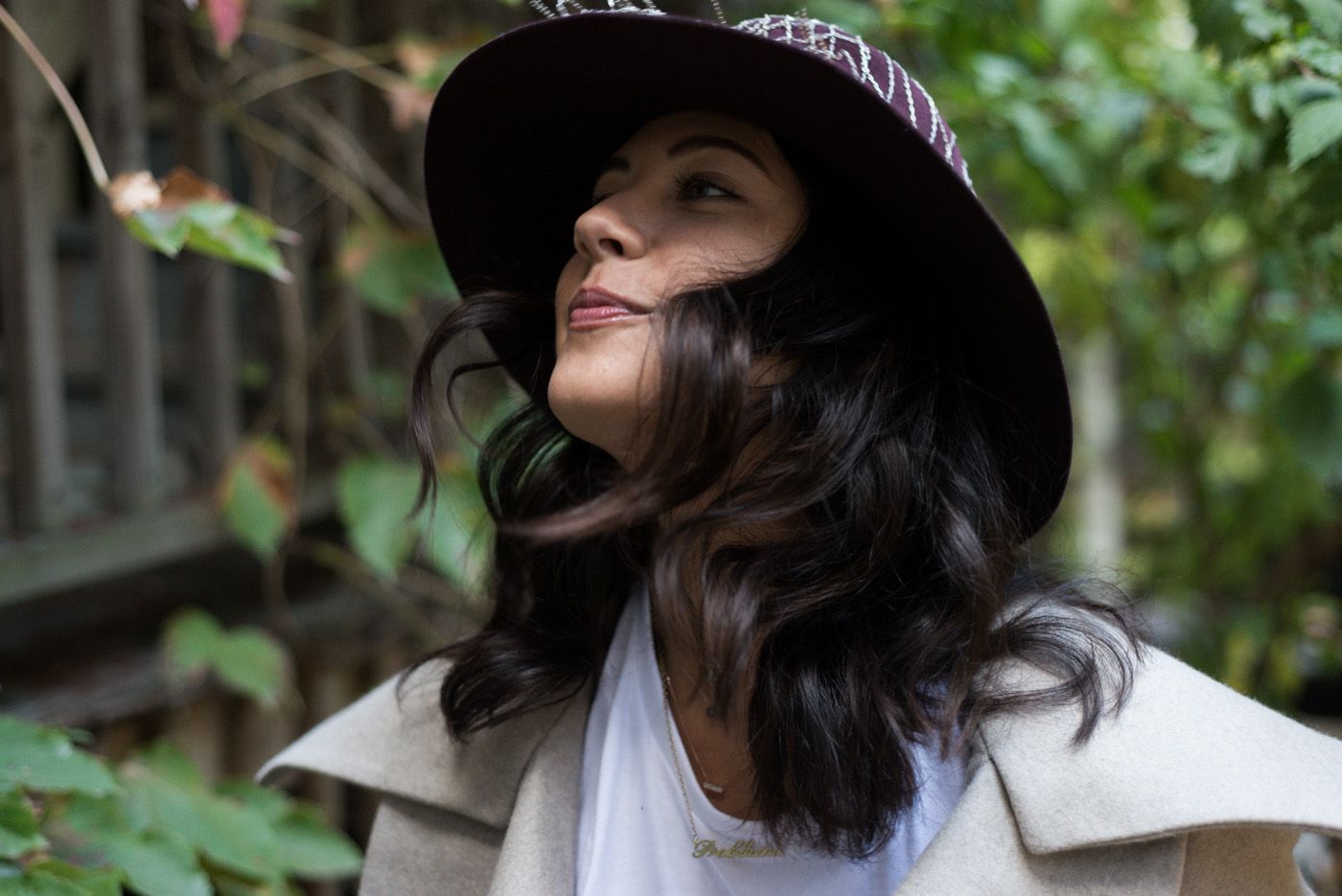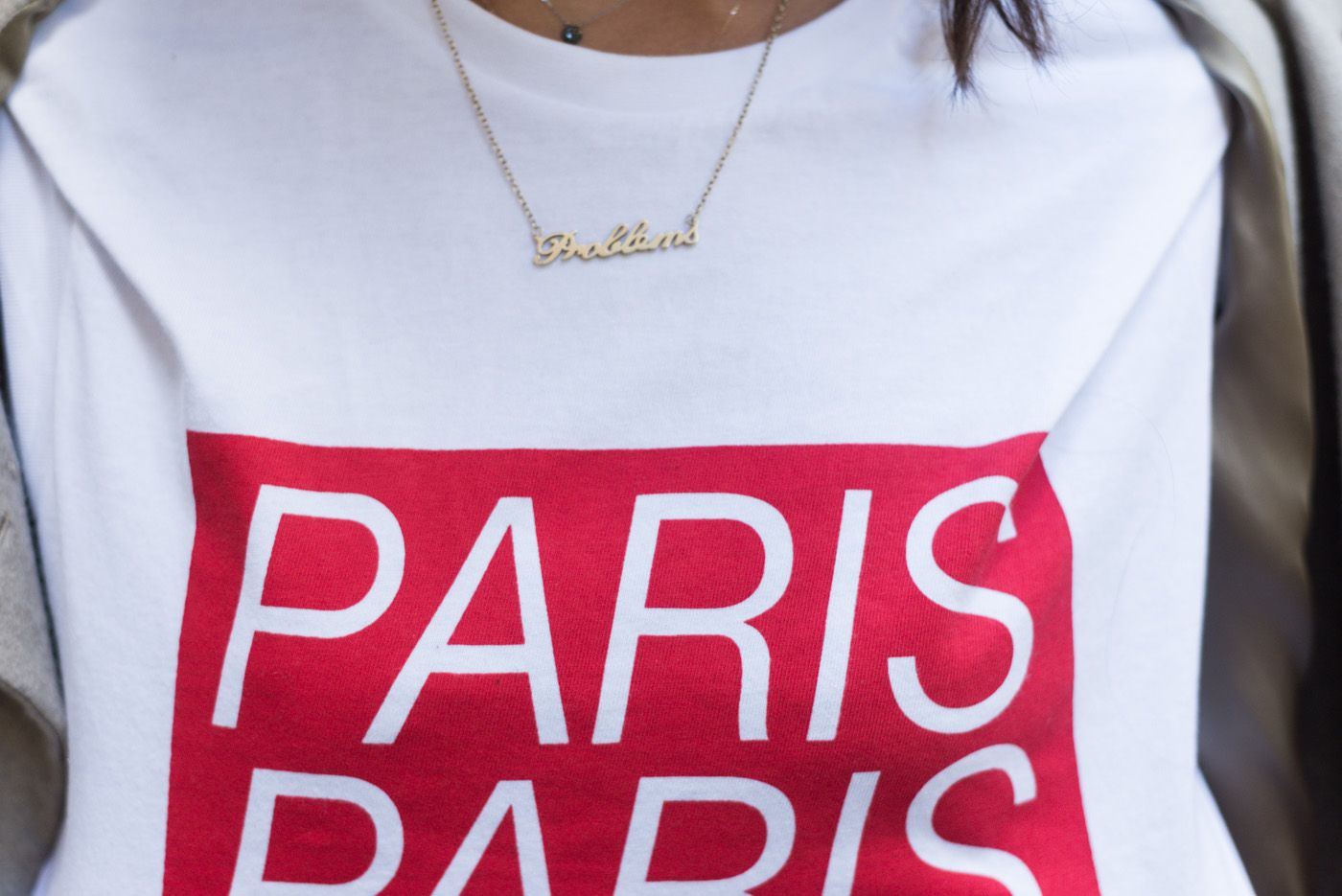 Problems in Paris…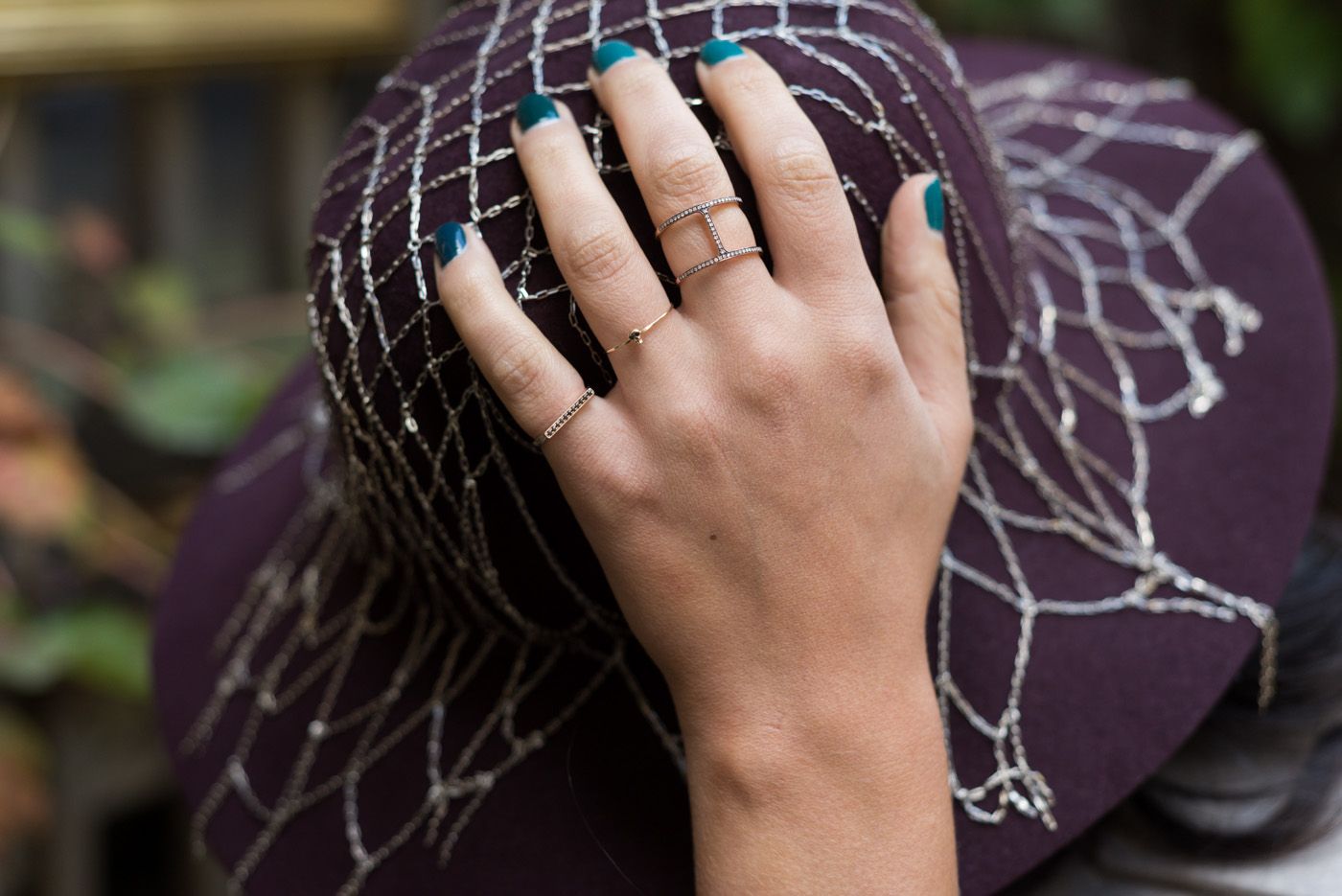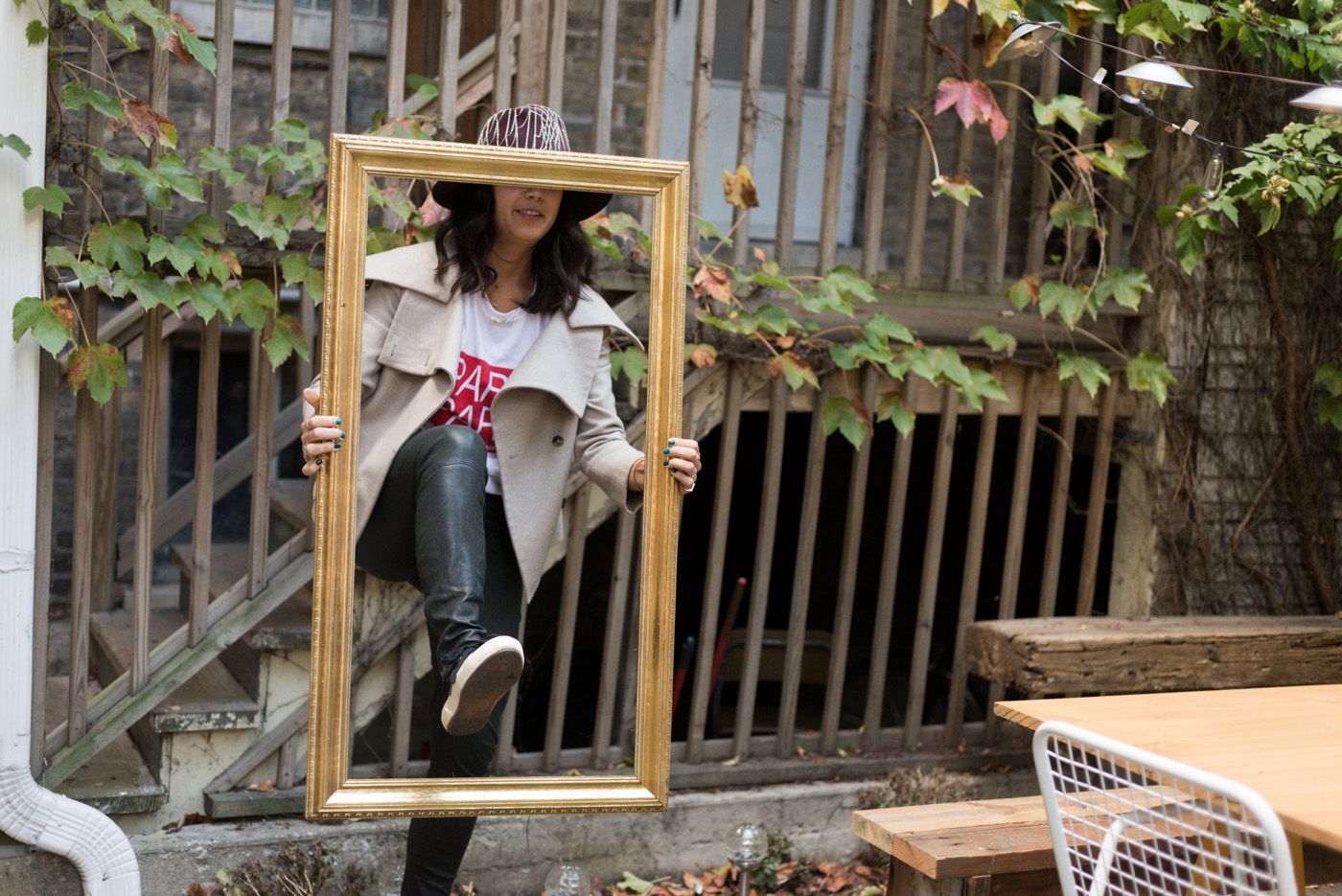 In case you had any interest in what it looks like when I try and walk through a strange frame…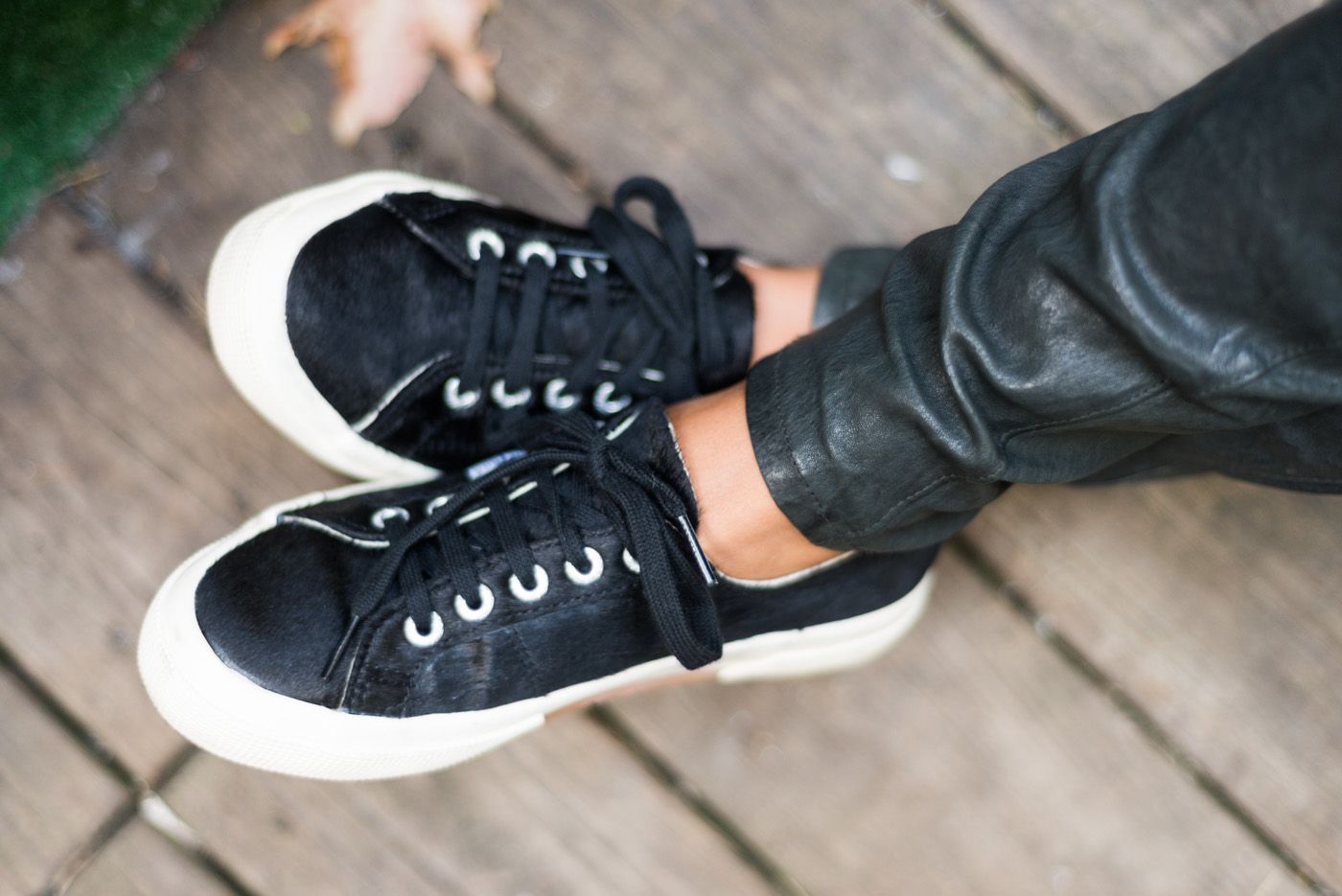 WHAT (am I wearing):
Shirt: Eleven Paris. Jacket: Jil Sander. Pants: J Brand. Shoes: Superga. Bag: Proenza Schouler. Hat: Maison Michel. Rings: Dana Rebecca, Iwona Ludyga, Ellie Jay. Necklace: House of Waris.

WHY (am I wearing it):
You know when you first buy something and you wear the shit out of it and you feel like everyone around you is just thinking ENOUGH! Well that's how I feel about this Jil Sander coat I got from the Decades Pop-Up at space519 a few weeks back (which not to brag but I totally got for a steal…so yeah, I had to brag). When it comes to any sort of clothing (especially outerwear) I've always gone black, gray or colorful…never was into the tan/camel colors. But there's something about this particular shade that I was drawn to…and of course the shape is awesome too (the boxier the better). I like combine fancier and more casual elements into my looks so of course the non-fancy being a t-shirt (but cooler than a t-shirt…it is from Paris, after all) and the sneakers (even better in the hairy styles variety). I wouldn't say leather pants are casual or dressy, they're in their own category of awesomeness…but that's the beauty of them. I wear them like you'd wear jeans. They're just an everyday thing (plus they surprisingly have much more give than jeans…which is perfect for someone like me who considers eating to be a hobby). But of course, the hat is the real star here. Not the first appearance on CCF (and definitely not the last)…it takes something as simple as a white tee and leather pants to the next level. Sorry 2 Chainz, I got like 40 chainZ.
WHERE (you can get the look):

Photos by Daniel Kelleghan
You might want to check out...