Yesterday I did something I rarely do at this point in the year so after it happened, I thought I should talk about it today.
What exactly did I do? I bought a sweater. Doesn't seem groundbreaking, right? But just hear me out.
Although most fashion people LOVE fall (layers, boots…apparently these people don't have to wear it all 9 1/2 months out of the year…I'm sick of them after two), I'm more of a spring/summer person. I think it's because I'm just happier during those seasons (but really just summer…Chicago doesn't do spring) due to the fact I don't do cold very well, which you think I would after living here my whole life. Also unlike most fashion folks, I typically make purchases in real time, meaning that I buy according to the current weather. This actually works in my favor come spring because by the time we actually get decent weather in Chicago, all the spring/summer collections are on sale. Fall/winter is a different story because it comes out of nowhere and BAM — we're on leather pants a boots and next thing you know, there's snow on the ground. But back to that sweater…
I checked out the new Zadig & Voltaire store yesterday that just opened on Oak Street and couldn't say no to this one sweater. Why? Well, it has a hood for one and I really can't say no to that, plus you can't go wrong with cashmere…oh and it's mens (when it comes to basics — the boys always do it better). So then it got me thinking — is this it? Do I have to start thinking about my transitional wardrobe already? Is it going to snowpocalypse tomorrow? I overreact, but when you live in Chicago, it's never too early to start thinking about your cold-weather wardrobe, and for me…is pretty much all sweaters. This season was really big on knits (especially The Row…Mary-Kate and Ashley really took sweaters to another level for FW14) which is something I'll definitely be taking advantage of this coming season.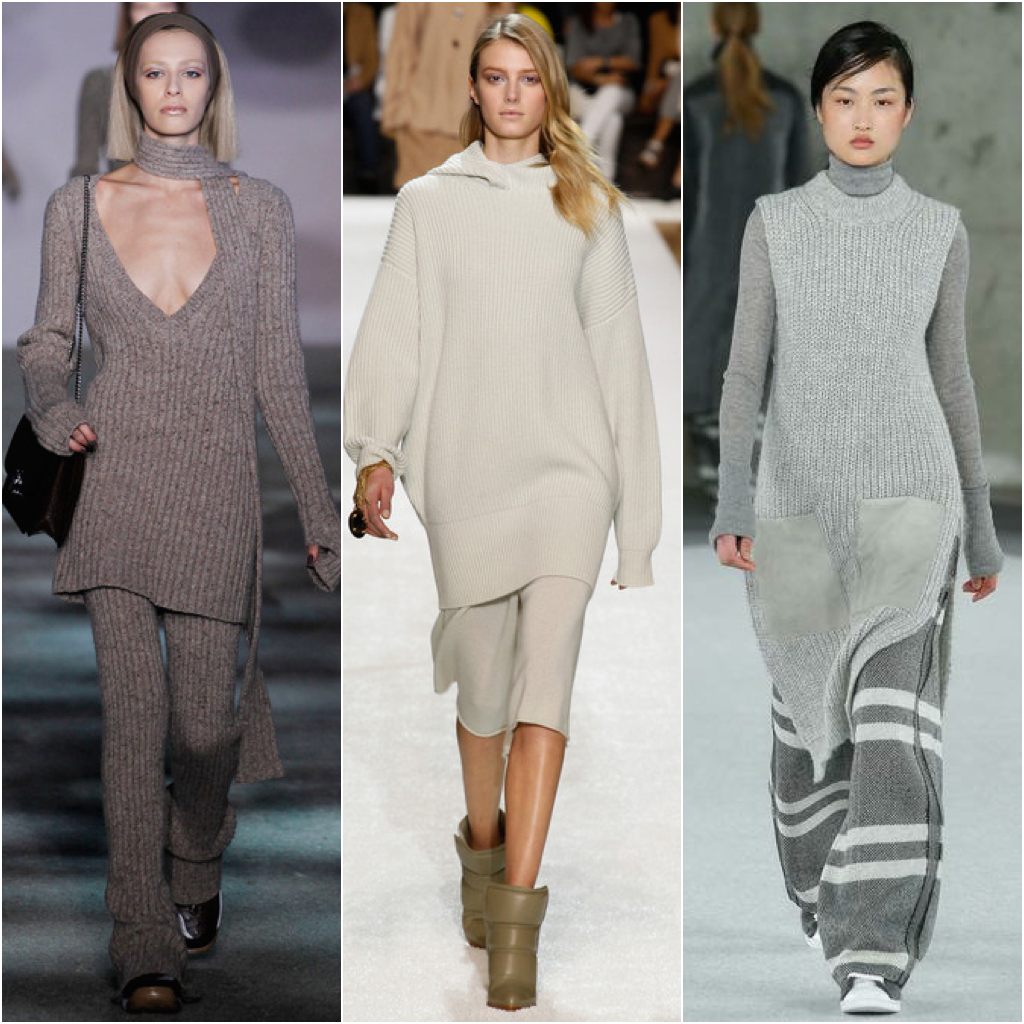 Marc Jacobs, Chloe, Edun
If you're already thinking about knits, leather pants, blanket coats and other fall/winter fashions, then I say go for it. Think that's crazy? I've worn a few sweaters already this summer, but fingers crossed I won't have to do so again until at least after Labor Day.
So while we're on the topic, here's some fall sweaters that are perfectly transitional…you can even wear these now with shorts on a cool summer night or wait until the weather changes for good and we're stuck wearing these for a lot of months. Like a lot.
Are you shopping for fall already? Any sweaters on your wish list this season?
Images via W Magazine & Style.com
You might want to check out...