With Halloween being exactly one week away, it's about that time where people are frantic about what they're going to dress up as, what parties they're going to go to and most importantly, figuring out a way not to consume your body weight in candy. I'm personally not a big fan of Halloween (I do enjoy the chocolate, though) but the only way I can semi-enjoy it is to kind of dress up (meaning not put together a full on look but enough to avoid the "why aren't you dressed up?" question) which brings me to today's post.
I've always said that if I had a show on Food Network it would be called Half-Assed Meals With Jena (because if it involves more than 7 ingredients and takes more than 20 minutes I am not interested) and I participate in Halloween in a very half-assed way (last year, I wore a bat sweater)…so it's only appropriate to title this one a Half-Assed Halloween (but of course…it's fashion themed). One costume, three or less items to make it happen, let's do it.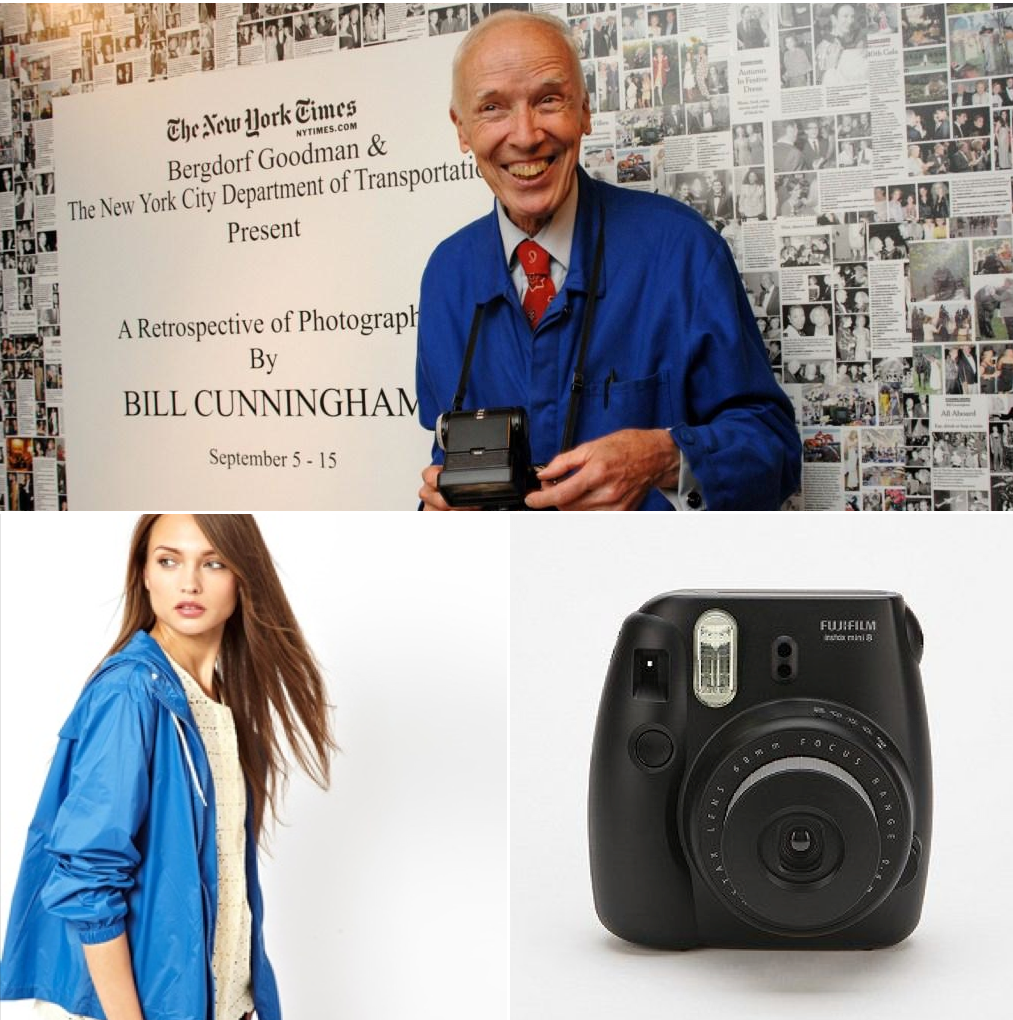 The easy way out: Bill Cunningham
I'd consider this one of the easiest costumes to put together. All you need is a blue windbreaker (which I can't imagine being difficult to find at your local thrift store) and a camera (hello Urban Outfitters) and you're good to go. You can even take it one level down (but one level up in the funny department) and get a disposable camera. Mostly because I think it's a great excuse to bring back those ancient pieces of technology.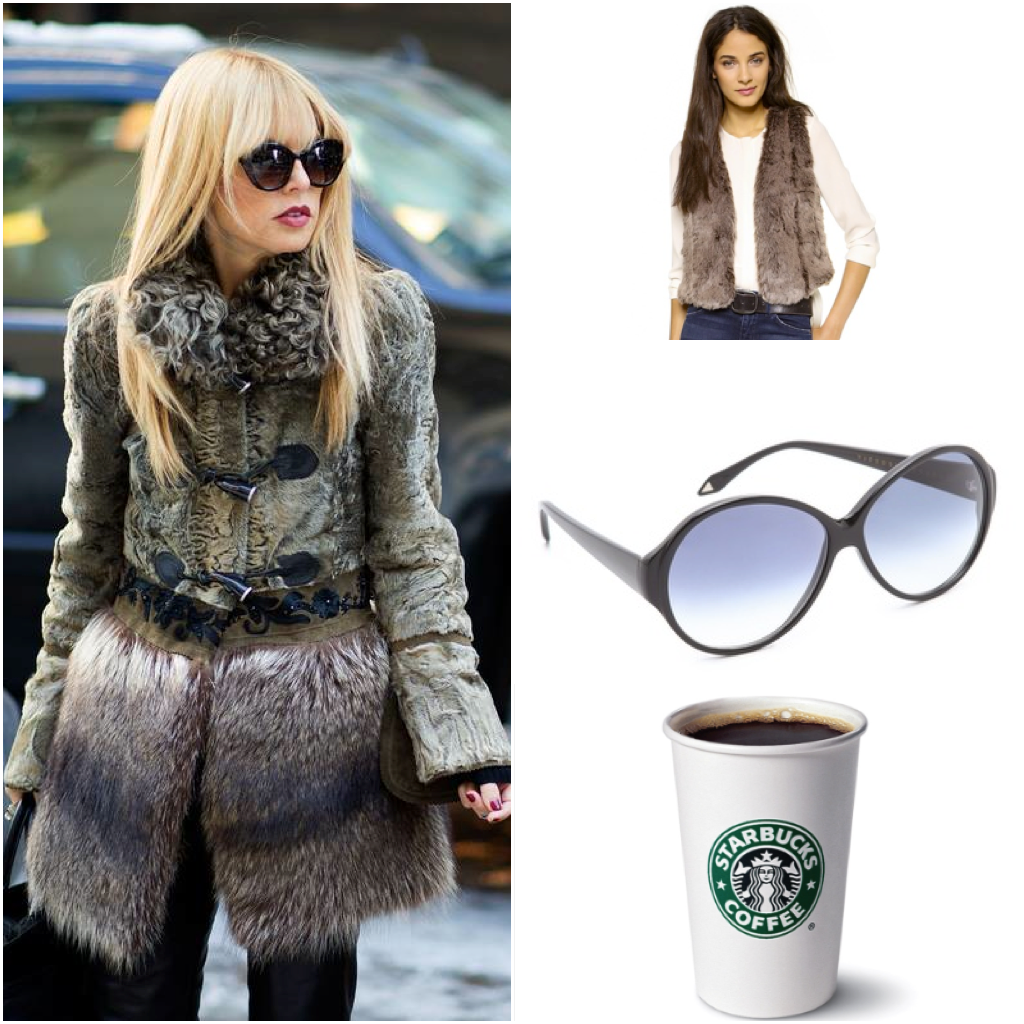 The "fashion girl" costume: Rachel Zoe
Not the most original costume in the world (how many Rachel Zoe's have you seen on Halloween since The Rachel Zoe Project got popular?) but it's simple to put together (although everything I'm featuring today isn't rocket science). If you can find fur (even faux) of any kind (vest, coat, hat, or all 3 if you're feeling extra cold that evening), oversized sunglasses and a Starbucks cup (fill this up with whatever you choose) and you're suddenly looking BAN-AN-AS (bonus points if you actually bring out a banana).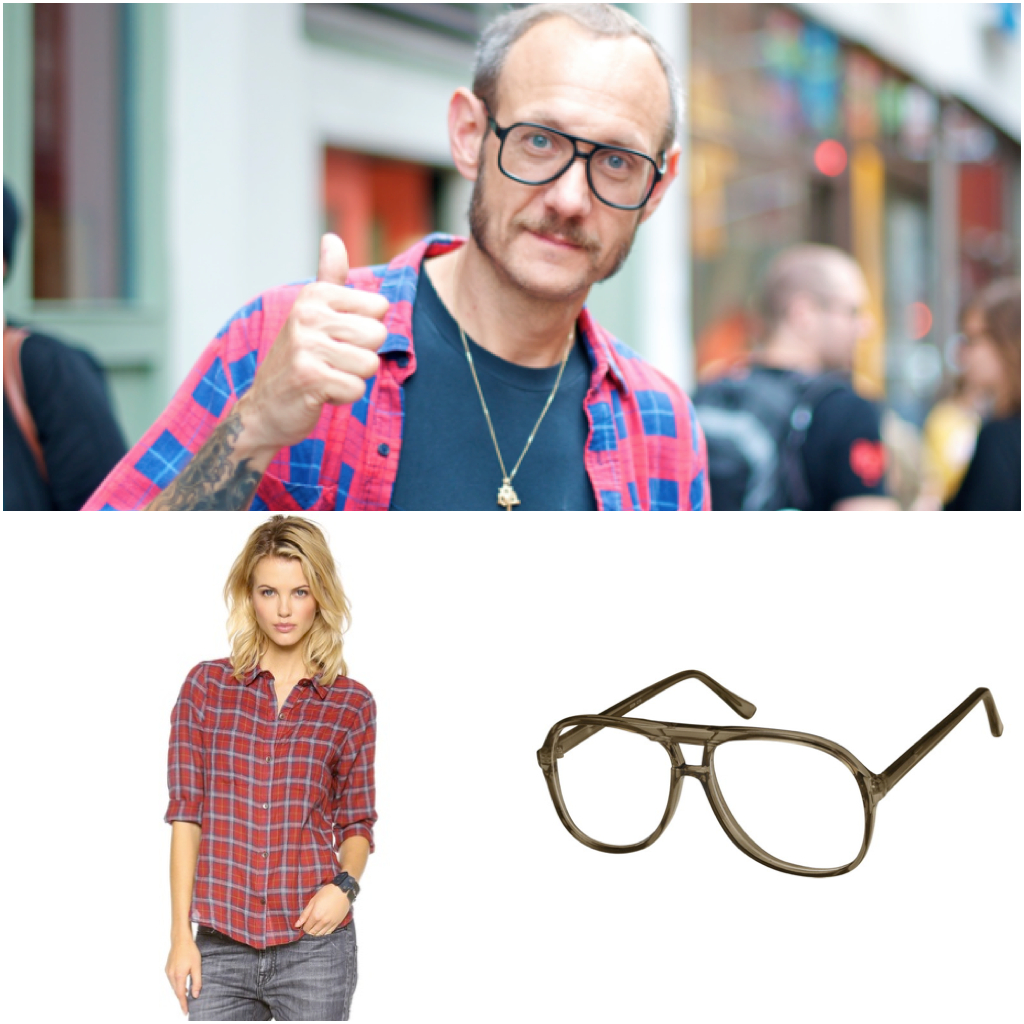 If you want to look like a creepy guy: Terry Richardson
I might be the only person on earth who doesn't love Terry Richardson but he makes for a very easy costume. Plaid button down and aviator glasses are all you really need. You can do that whole disposable camera thing discussed for Bill if you're down for it (just don't ask anyone to get naked for you, although it is the Terry thing to do), but as long as you give a thumbs up the entire night, you're going to be the perfect Terry Richardson.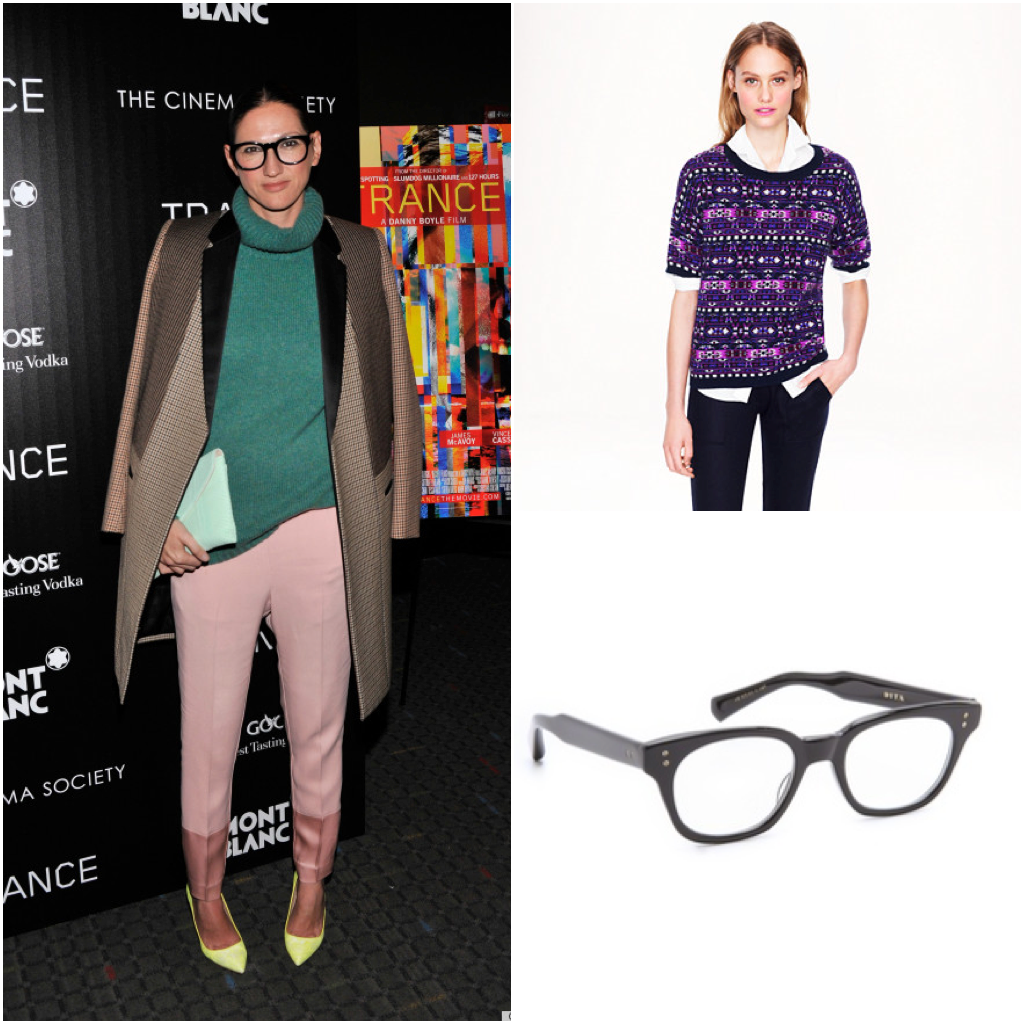 If you just want to wear regular clothes: Jenna Lyons
The main reason I don't like Halloween is because I just want to wear regular clothes. I have zero desire to wear some cheap costume (or spend time putting together any sort of costume) that will sit in my closet for the next 5 years (or "mysteriously" end up in the dumpster). So becoming Jenna Lyons is probably my best bet. Glasses (which I already have) plus a head-to-toe J. Crew look…BOOM! I go from Jena to Jenna.
Making an average costume more fashionable: Choupette Lagerfeld
Anyone can be a cat for Halloween but how much better would it be to dress up as Karl Lagerfeld's most prized possession — his cat, Choupette? You could take this literally and buy a cat costume with hopes you have a friend to tag along with you for the night who's willing to dress up as Karl OR you can get some fancy cat ears, find the nearest Chanel bag and you'll be the coolest cat in town…pun intended.
Not really a costume: Blogger
If you already have some Marant sneakers and a Celine bag lying around, you've got yourself a costume. Bonus points for having your boyfriend (or even a fake boyfriend) follow you around with a camera all night.
The no-one-will-know-what-you-are costume: P'Trique
"Um, what are you?" your non-fashion friends will ask when you walk into the party in your too-tight bandage skirt and awful blonde wig (bonus points if you find/grow a beard). Simply send them this link and walk away.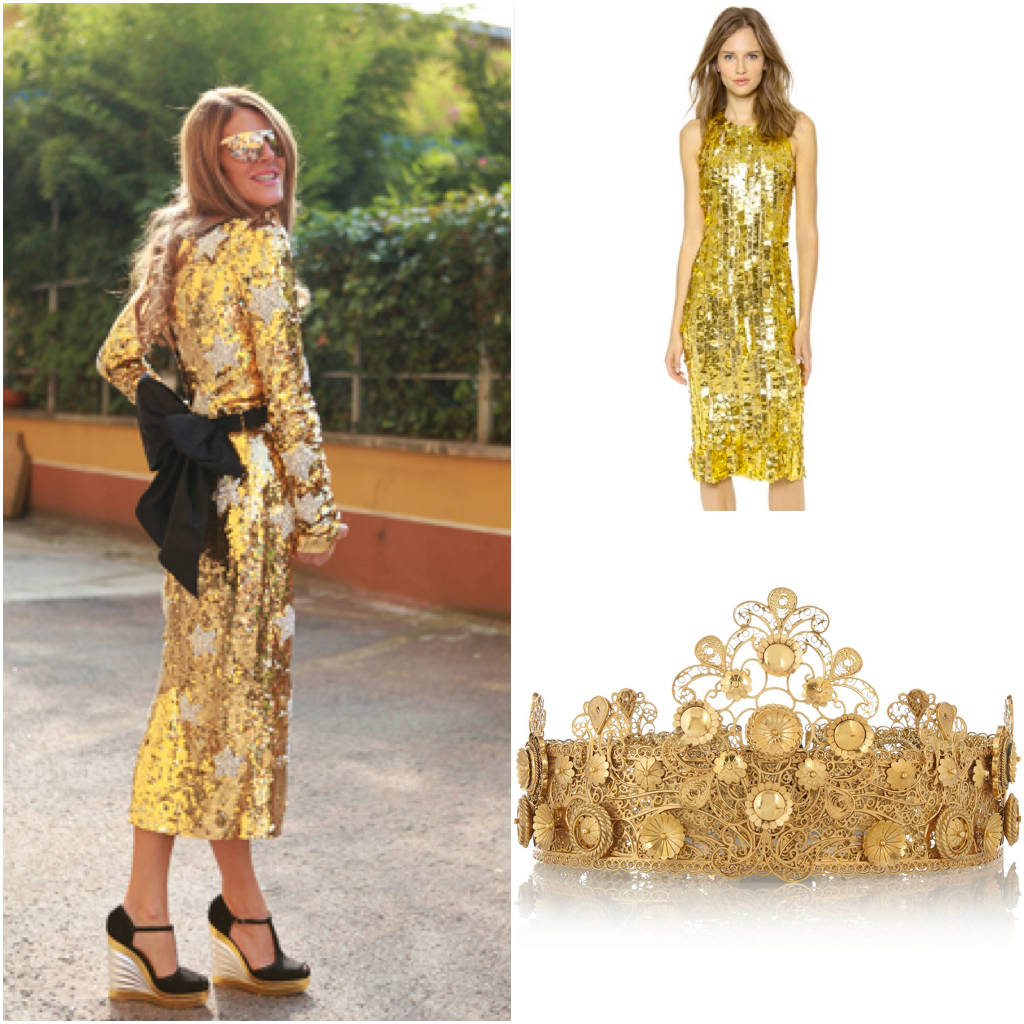 If you're feeling extra over-the-top: Anna Dello Russo
Find the fanciest most avant garde thing you own, top it off with the craziest headpiece you can find…and you're Anna.
For those who like to experiment with hair: Grace Coddington
This requires little to no effort with the clothing, but a lot more effort with the hair. Because I could not find a wig remotely similar to the color, texture and/or length of Grace's I thought this could be a fun hair chalk + teasing comb experiment. I've never used either so I wish you the best of luck from here. You can also carry around her book all night if whole hair thing doesn't work out.
Not just a kids costume: Aila Wang
Alexander Wang's niece is hands down the most stylish kid around. I want to be her in real life but I can't…so the next best thing is to dress up as her for Halloween. The SS14 Parental Advisory shirts aren't out yet but getting your hands on a similar piece is as easy as walking into your nearest Urban Outfitters, topping it off with the tiniest Balenciaga bag you can find and you'll be calling for your Uncle Alex soon enough.
And don't think I forgot about those of you who like to travel in groups. I have the ultimate costume idea for you…all you need is 5 girls and a ton of clothes. Girl 1: The Editor. Requirements: black blazer, white -tshirt, jeans, heels. Simple is better. You're actually going to shows for a reason. Girl 2: The street style star. Requirements: If you can find a way to look like a combination of Anna Dello Russo and Miroslava Duma then you've nailed it. You'll know you've done an excellent job with your costume if random people really do start photographing you. Girl 3: The wannabe street style star. Requirements: Wear everything that's on trend at once. Stand around and wait for people to take your photo. Girl 4: PR director. Requirements: All black. Clipboard (or welcome to 2013…an iPad). Shout at everyone. Girl 5: Seat crasher. Requirements: Girl 3 outfit + "Anna Wintour" typed on a piece of paper stuck to your butt. Put 'em all together and you have PEOPLE YOU FIND AT FASHION WEEK. And if you want a 5 girl costume idea where people actually know what you are, just go with the Spice Girls.
—
So that's a wrap. Best of luck with your Halloween costumes. If you actually take my advice, I'd love to see your pics. If not, what are you planning on dressing up as for Halloween this year? More importantly, have you figured out the secret to not consuming your body weight in Halloween candy? Haven't mastered that yet.
And if you want to shop the post…
You might want to check out...