My interest in fashion people doing non fashion things started with this Proenza Schouler surfboard pictured here. Made in the print seen in [what I believe is] one of the greatest collections of all time (Proenza Spring 2010), this made me think…if Jack and Lazaro can make a surfboard, what can other designers make other than clothing and accessories? You may be surprised…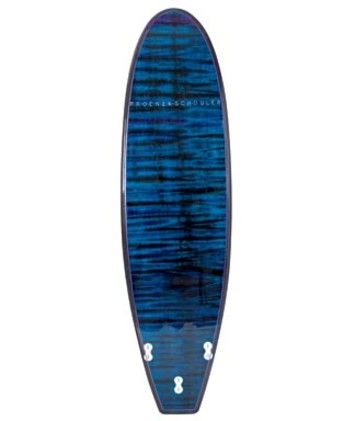 Now unfortunately, this surfboard is long gone (besides those Alaia boots, it's my other "the one that got away" story). Trust me, I've inquired about it many times since it came out 3 1/2 years ago (even though I don't surf, but it would look damn good on my living room wall) but thankfully Proenza decided not to give up on those SS10 prints and came out with some great items for holiday — playing cards, notecards, a notebook and even pajamas (but those are clothes so I still technically consider PJs a "fashion thing"). So I just have to give a special thank you to the PS team for making this possible and hopefully someone I'm friends with is reading this post and knows how to take a hint (after all, the holidays are just around the corner).
But Proenza isn't the only fashion house making non-fashion things. I was pretty excited to hear about Alexander Wang's first objects collection (which made me believe that no home is complete without a Wang coaster set). Now, he has three objects collections, which includes cool things like a jumprope, bottle opener and a bike lock (which I'm hoping is super durable, because getting a bike stolen in Chicago happens as often as Miley sticks out her tongue).
Basically what I'm saying is, yeah it's cool to say "I have an Alexander Wang bag" or "I'm wearing a Lanvin dress tonight" or maybe even "What's that jacket, Margiela?" but how awesome is it that you can now say things like "Let's cuddle under my Rick Owens blanket" or "Want to play some poker with Proenza?"  as well as "I just wrote a note to that guy who parked like an asshole with my Lanvin pen." Plus, all these things make for fantastic holiday gifts. I JUST LOVE WHEN FASHION PEOPLE DO NON FASHION THINGS! How about you?
Image via Elle.com
You might want to check out...