Not only have certain footwear styles made an appearance the last couple of years (re: sneaker wedges and slip-on sneakers…you know I'm only a fan of one) but even the classics are making a comeback (good to see you again, Mr. Chuck Taylor). I'm not sure if this whole sporty footwear thing is a trend or perhaps a revolution but what I do know is that…we need to talk about it, regardless.
What we like to call "fashion sneakers" probably have something to do with the fact that "getting comfortable" is now okay in the fashion world. Between loose silhouettes and flat footwear, it's kind of nice to no longer be in a tremendous amount of pain just to look good. But are things getting a little too casual? (after all, sweatpants are indeed happening).
I'm totally cool with this whole sneaker thing but at the same time, it kind of scares me. I really hope they don't become one of those overdone things (AKA #trendsontrendsontrends) because it's kind of shitty when I finally like a trend then have to hate it because it's become too much. On the bright side, sneakers are a very general subject and with so many styles, colors and level of fanciness (yes, that is a thing…we'll get to that later) we have a long way to go before we're back to dangerously high heels.
Let's start with Nike. Who would've thought you'd be able to get away with wearing these outside the gym? (and because I fear that place, I finally have an excuse to wear them in general). I took mine out for a spin with some leather pants in the Fall and I'll be bringing them back with their warm-weather-counterpart — leather shorts —  in a few months. Next up on my list? Nikes with a dress. Hoping to get this going with my new NIKEiDs like ASAP.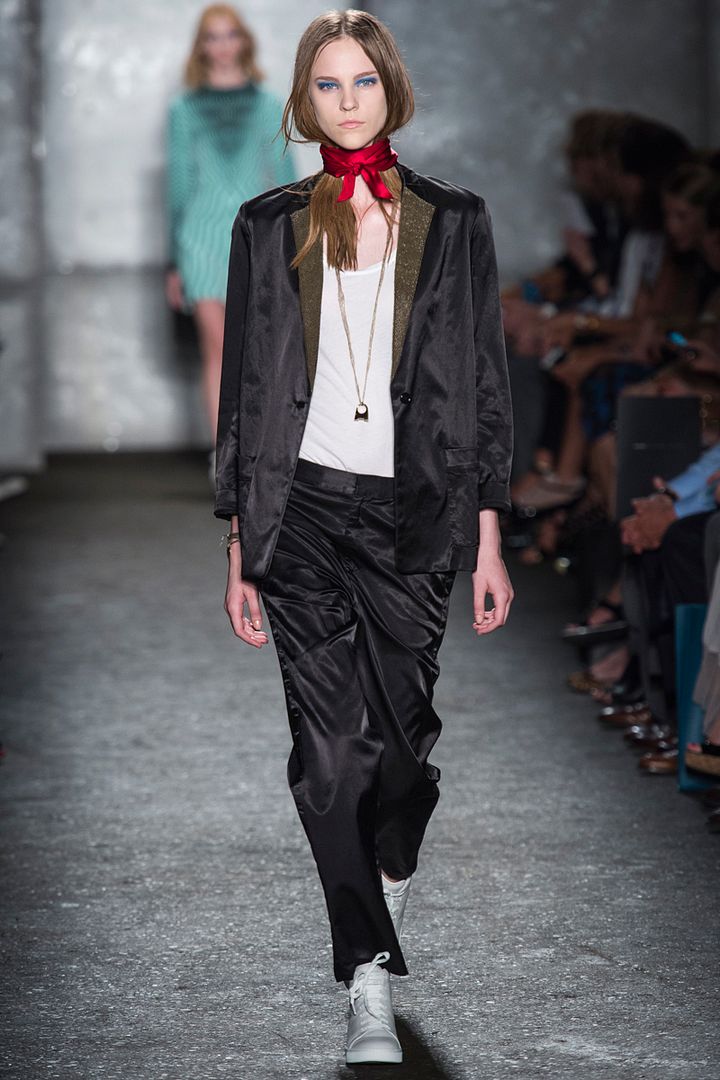 Although they haven't been especially on trend as of late, high-tops are just one of those things that will always be around. For me, they hit at an odd spot that's not particularly flattering for my legs but it's a cool style that I love to see with a t-shirt and a baseball hat. There's a lot of super trendy styles in this category (studs, color blocking, camouflage, etc.) so I'd stick with a classic like Chuck Taylors or something with a twist like these by MM6.
And speaking of Chuck Taylors…if you want to avoid being "so last season" then this is the look for you. Even though it's a timeless shoe (and thankfully a very affordable one) it's not necessarily everyone's style (including my own). I gave these a go in high school and again sort of recently. I just never totally felt like myself in them. So I'll be sticking with Nikes and slip-ons. Which leads me to my next guest…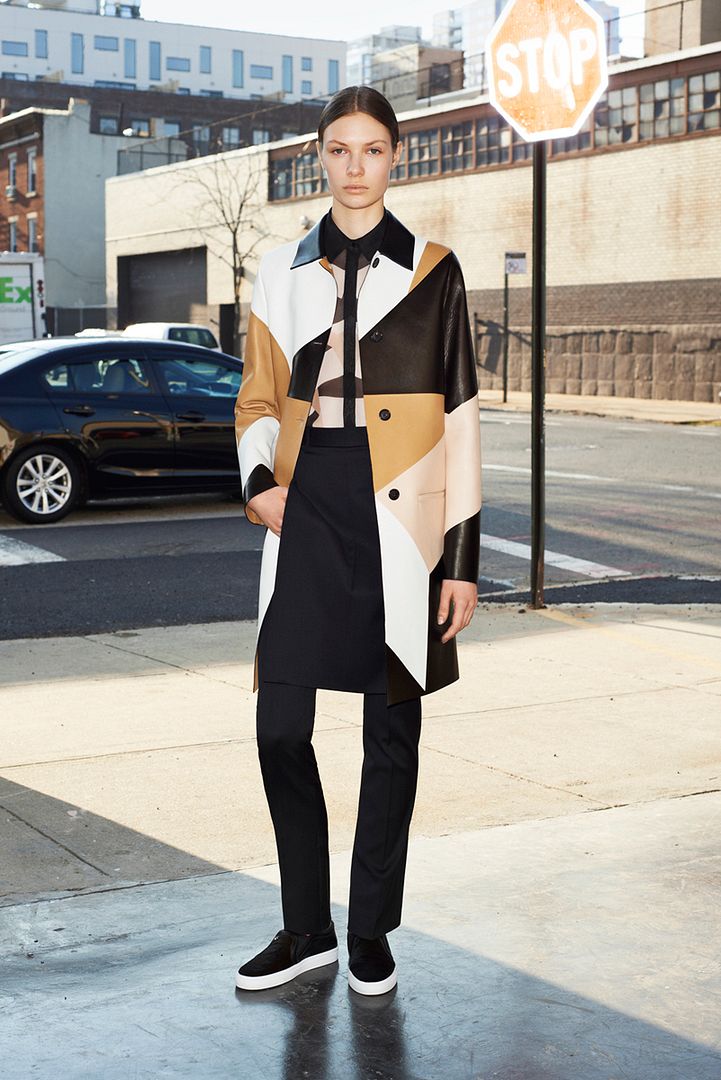 I feel like I've talked a lot of about slip-on sneakers here on CCF so I'll keep this one to a minimum. What's most definitely the new sneaker wedge, this shoe is everywhere right now (I mean EVERYWHERE). But, hey — it's easy, it comes in a ton of different colors and prints (or you can go simple like Givenchy, pictured above) and I just love it. Okay? Okay.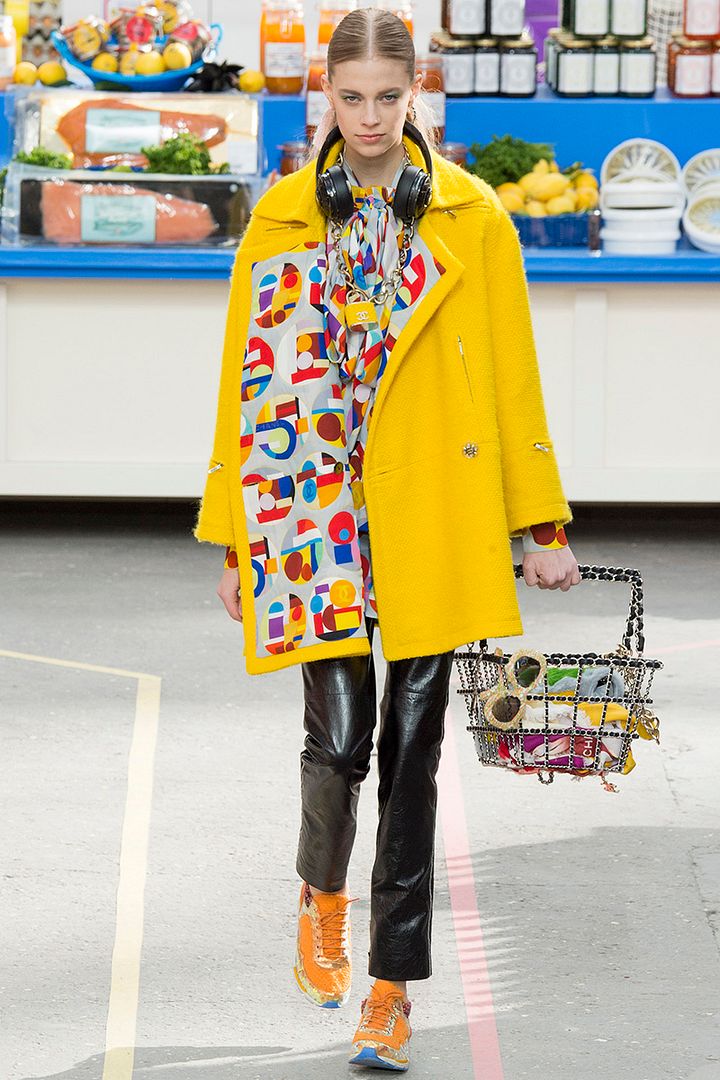 If you tend to wear a lot of neutrals and want to get some sweet kicks, try something a little colorful to liven your look. Bonus? It doesn't even have to be Chanel couture (although it can be if you know how to get your hands on Chanel couture). Try a bright Superga or a pair of printed Mother Of Pearl slip-ons and if that doesn't work, you can always go custom.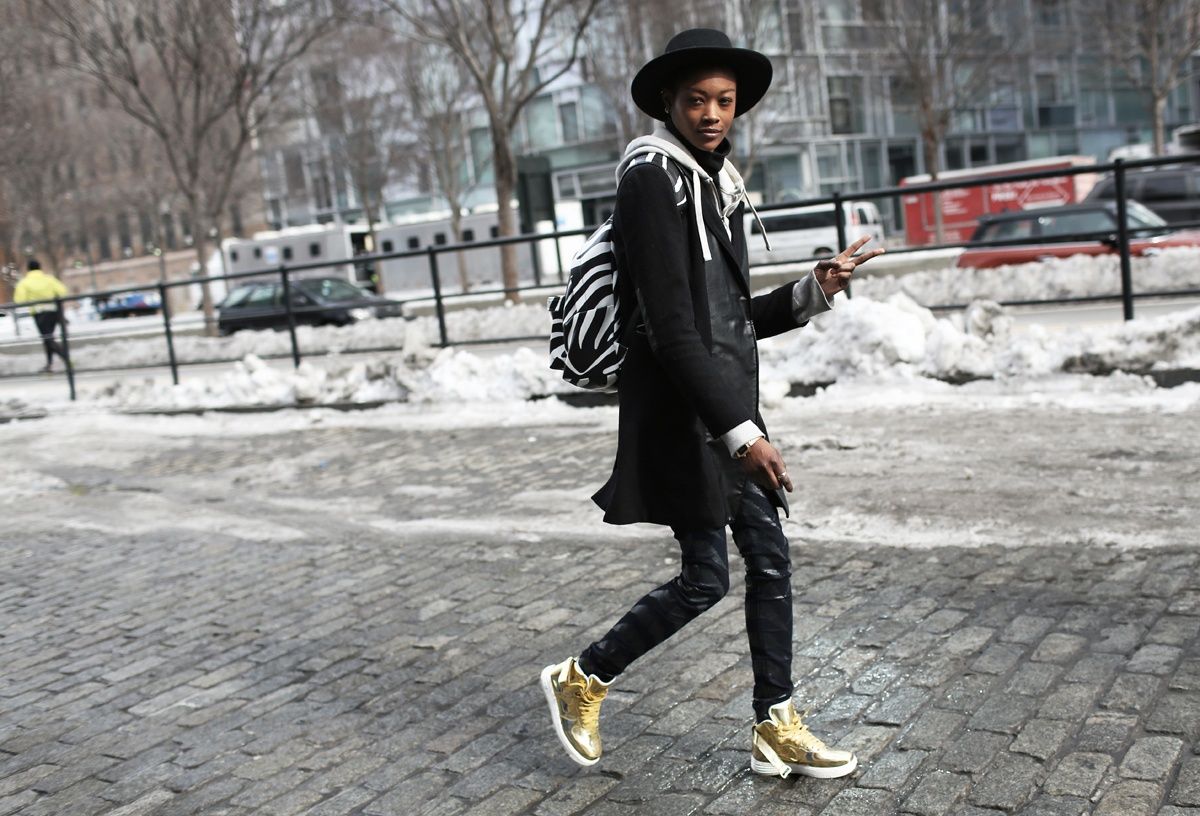 And for those like myself just transitioning into the sneaker craze, it's okay to get a little fancy. Embellished, exotic skins, metallics — you don't have to sport your typical trainers to be on board with this trend. I currently got that Saint Laurent fever…but hoping to find a gold alternative in the near future.
So if those six styles don't have you in the mood for sneaks then I give up. But if you're feeling the need to hear see those three little words (add to cart, what else?) then…
Images via Jak & Jil + Vogue
You might want to check out...