If you're completely uninterested in my NYFW updates, you may be interested in this. Still fashion week related (there's really nothing else that matters until after Thursday, sorry) but this is totally off the runway. One trend seen all over the streets this fashion week — beanies.
Neutral, bright, cableknit, with or without pom pom…there's just so many options. The best part about this trend is that it's actually practical. Why not be warm AND stylish at the same time? These ladies are.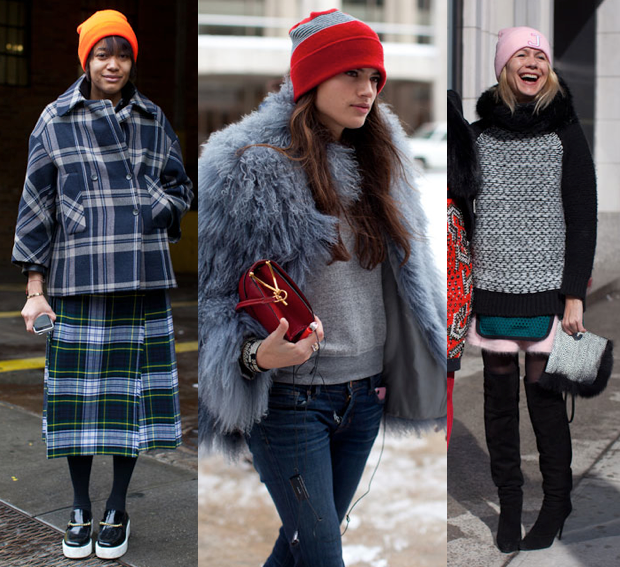 No matter what type of headgear you're looking for, a beanie takes care of everything. Although I was in the market for a plain black one, I opted for a pop top decorated beanie…and I'm very happy with my decision (it may even be a replacement for my leather baseball hat…we'll see). If you're looking for the perfect cozy topper, this should help.
Photos via Harper's Bazaar
You might want to check out...