Happy Thursday, all. It's time to suit up and get your work pants on because it's going to be a fun ride.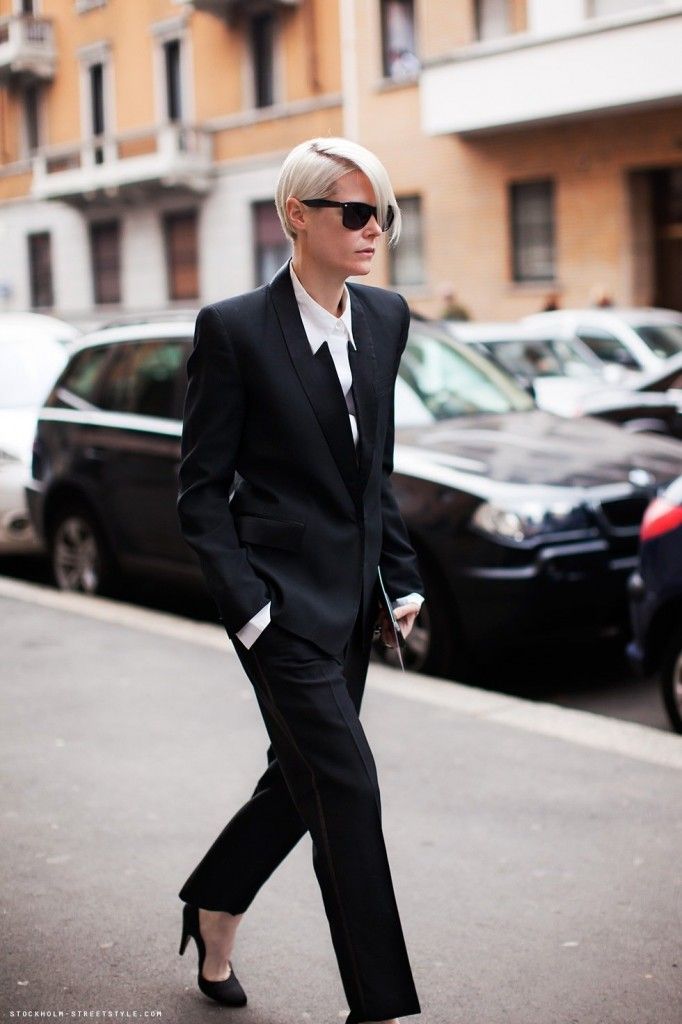 You know when something just clicks and you have that AHA moment? Well that happened to me when I first started interviewing for jobs in college. It had nothing to do with the fact these were at companies I had no interest in working for, or the fact that some were not in Chicago or New York (which those were the only two places I even considered living at the time). But it had to do with the wardrobe…that work wardrobe. I couldn't imagine buying all new clothes just for my job, especially clothes I could never see myself wearing and that didn't fit my personal style. From that moment on, I knew I had to be in fashion or at least some sort of creative industry (or at least work somewhere that had no dress code whatsoever). But lately, I've found myself being drawn into the suit craze. Of course my ideal suit wouldn't be a super professional in plain black, but with so many color and print options and even some unique oversized silhouettes, I'm starting to reconsider that whole work wardrobe thing.
It's no surprise suits are in because the idea of matching sets has been on trend for the last year or two now. So taking that look and making it into something a bit more sophisticated is exactly what you get with a suit. Another reason this look has become popular again probably has to do with the Saint Laurent effect…from Le Smoking to Hedi's takeover and several celebrities rocking those SL suits on the red carpet since (although I think Emma did it best). If I'm going to wear any simple black suit, it's going to be Saint Laurent (a girl can dream, right?)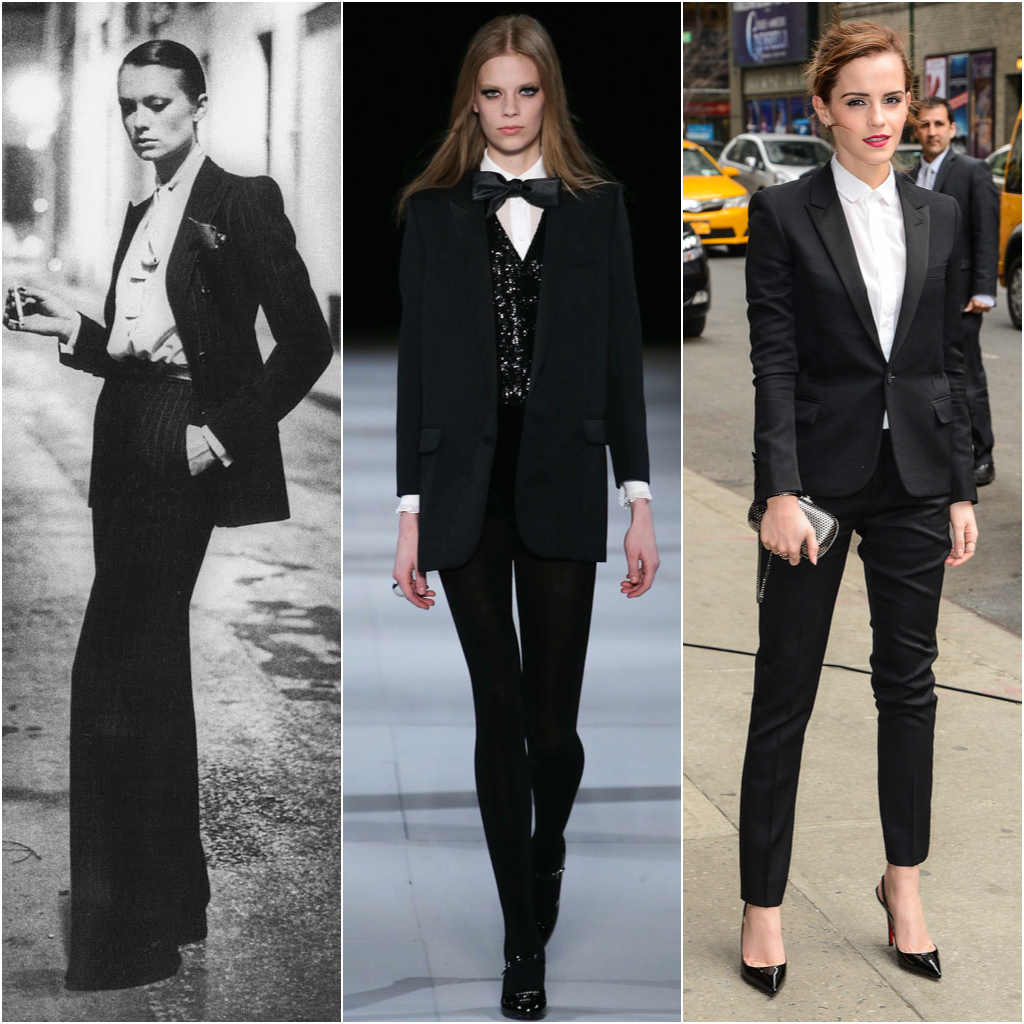 But because we're not all necessarily in the position to be buying Saint Laurent suits, I'm happy to report there's still plenty of awesome options out there for us. Just the other day, I found my most perfect match at Tenue de Nîmes (which I raved about the other day) by an Italian brand I recently learned about, Forte Forte. The suit is navy with black accents in this sort-of mesh material. I haven't decided yet if I will go full-on boy and wear with loafers or try to be feminine for a minute and actually wear heels. I guess we'll just have to wait and see!
So whether you want to go for simple and classic, modern and bold or somewhere in-between here's a few ideas so you can SUIT UP this fall…
Images via Pinterest
You might want to check out...