I'm honored to be in the latest issue of Moda magazine as a "voice of Chicago fashion." See how I got started in blogging, my advice to fellow bloggers and more by checking out the Summer issue or by clicking the image below.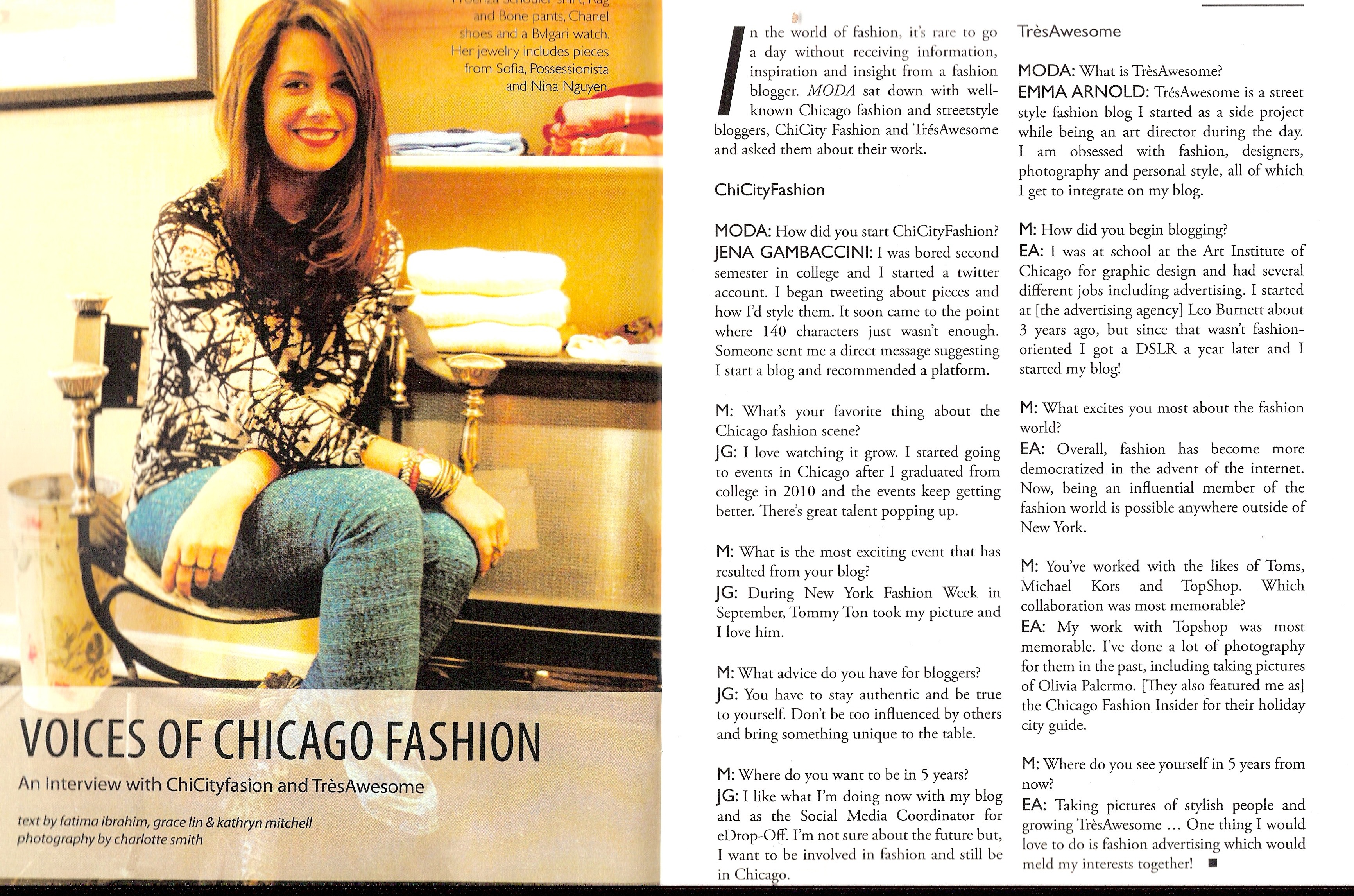 You can find a copy around the University of Chicago campus or click here to view the full issue.
You might want to check out...