We tend to make very generic New Years resolutions every year — eat better, start exercising, travel more, actually stick to your budget, etc. Those are nice intentions and all…but I prefer to make style goals — like wear more color (check), wear more hats (check and check), and make sweatsuits happen (check). Can you guess what this year's style goal is?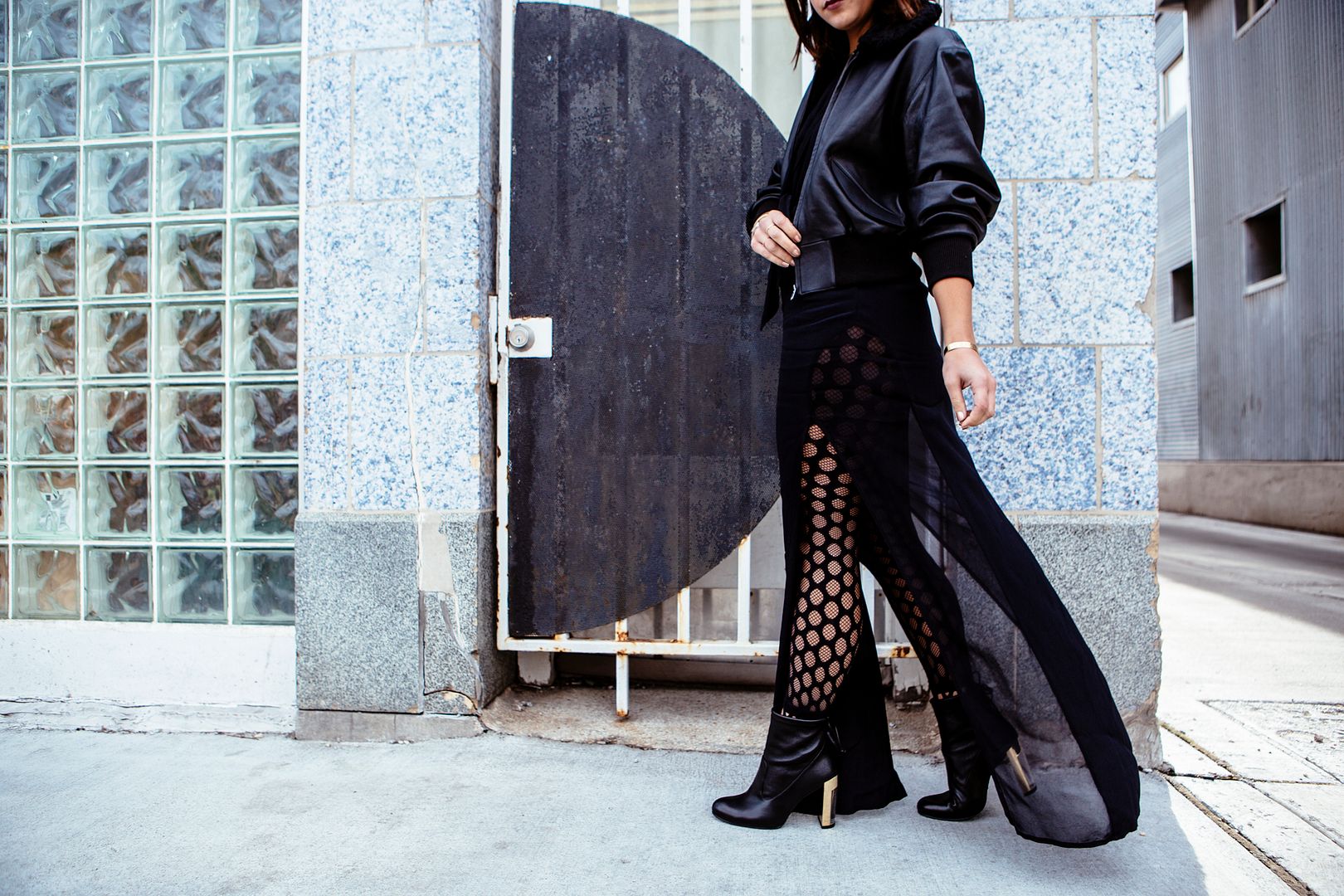 It's all about HOSIERY.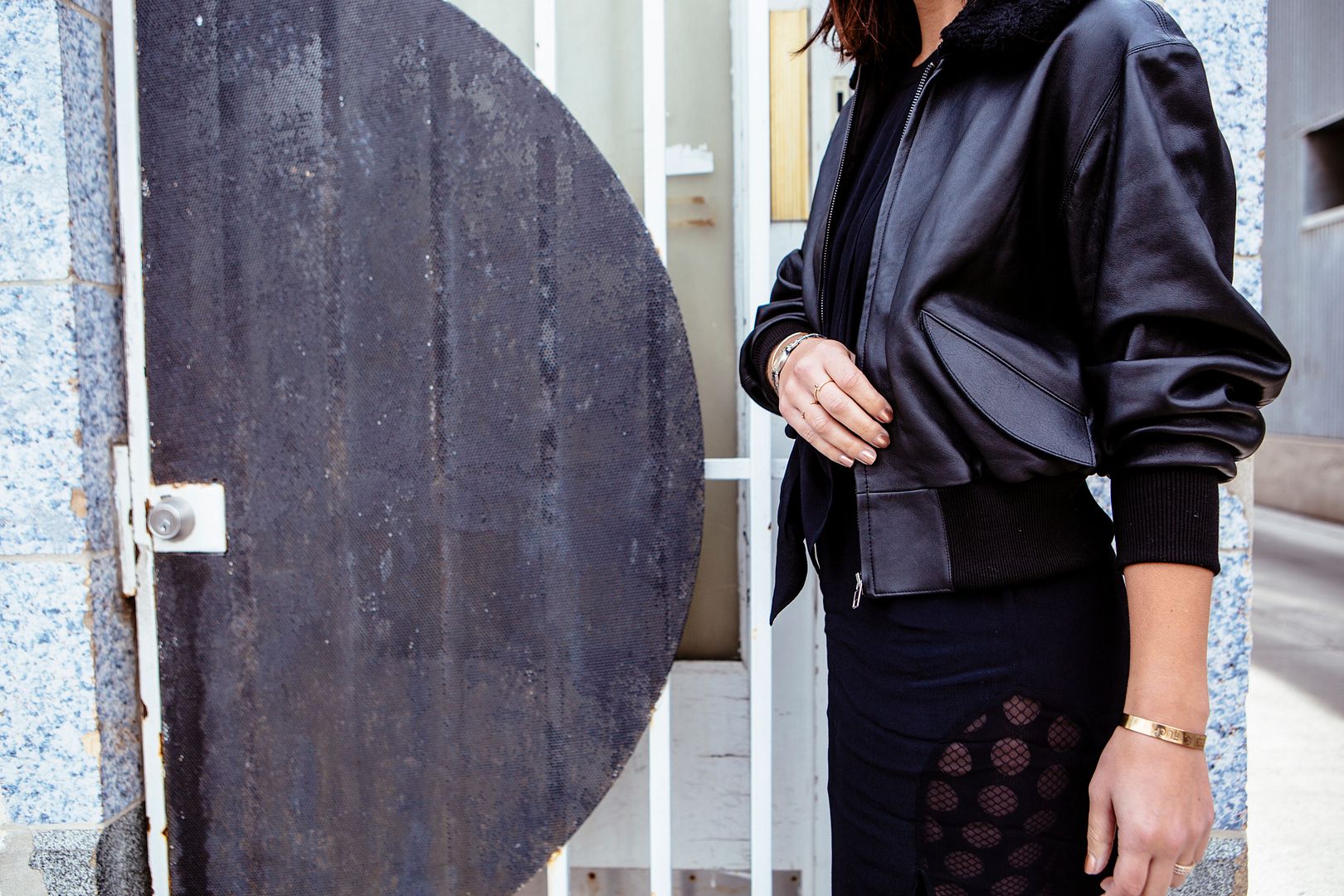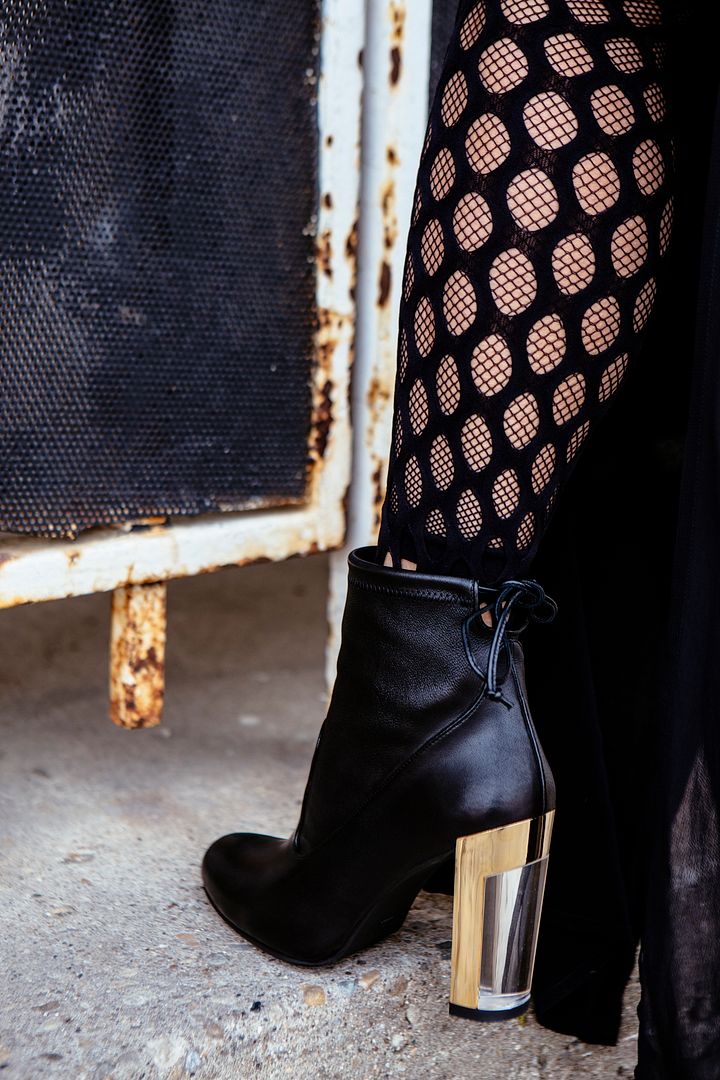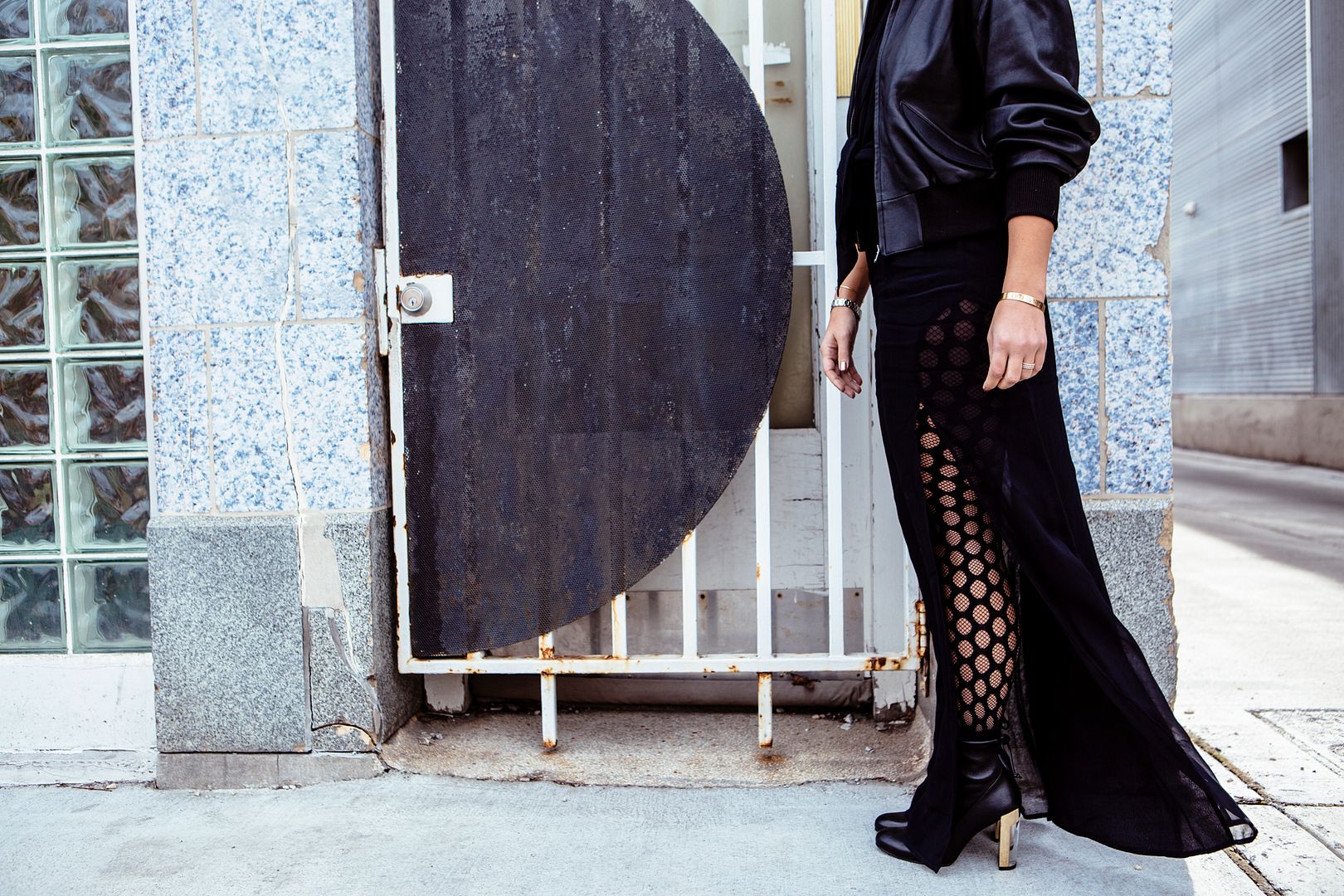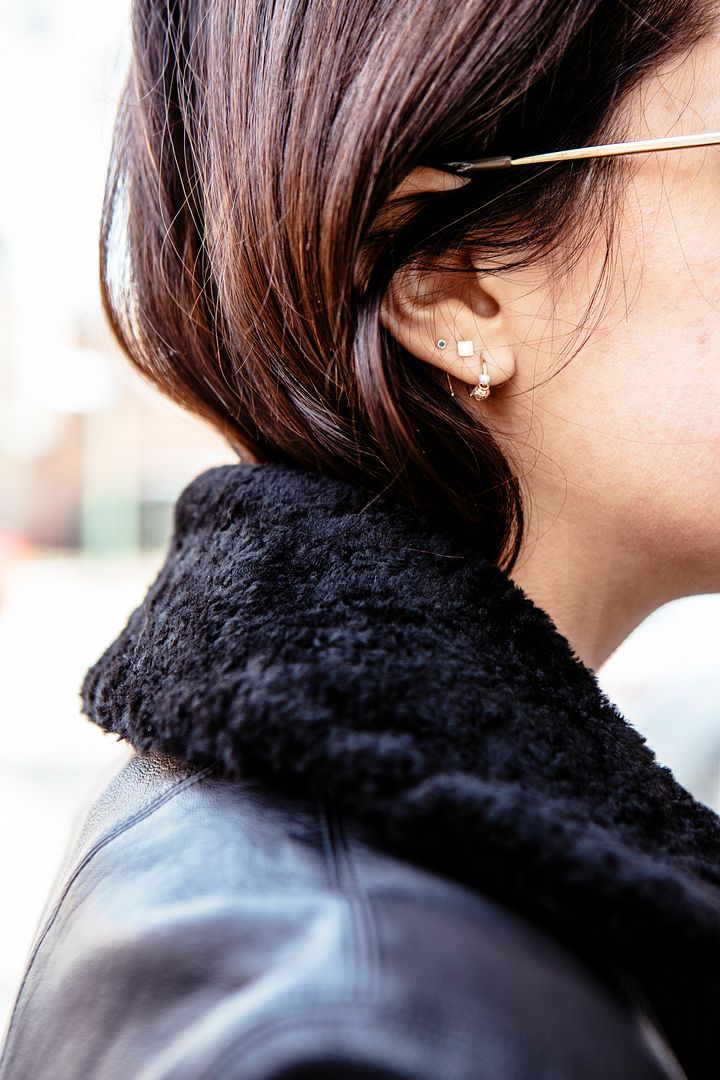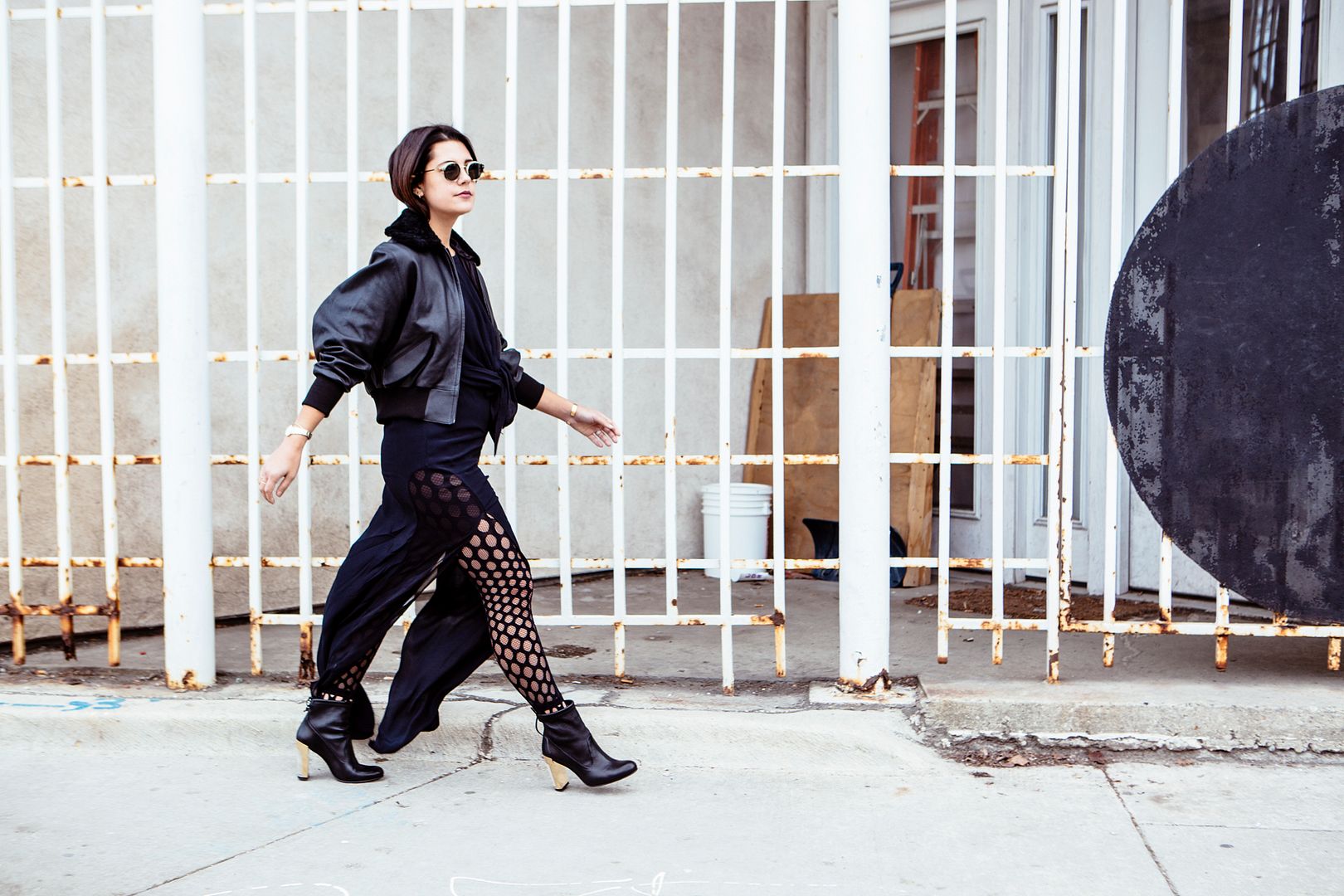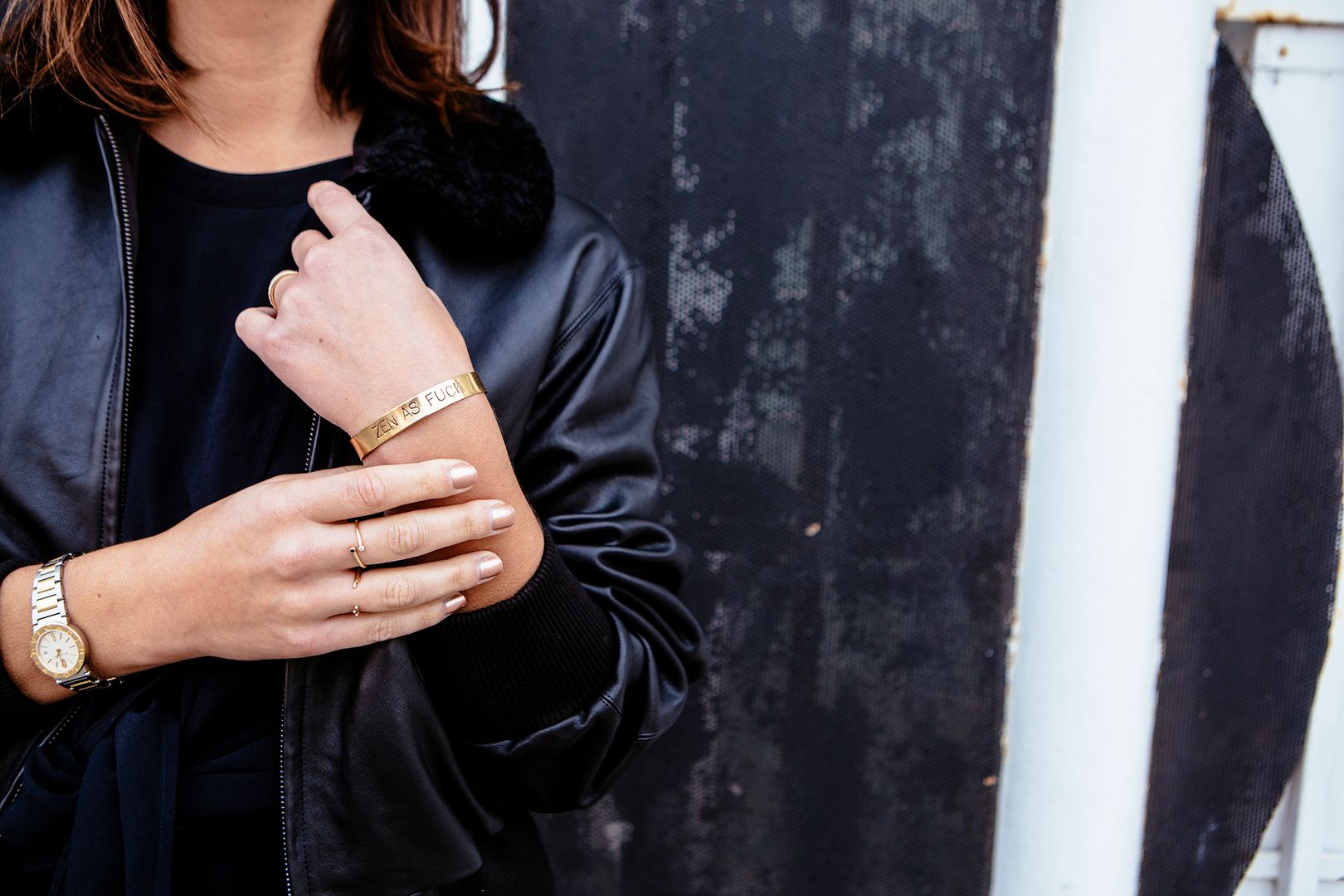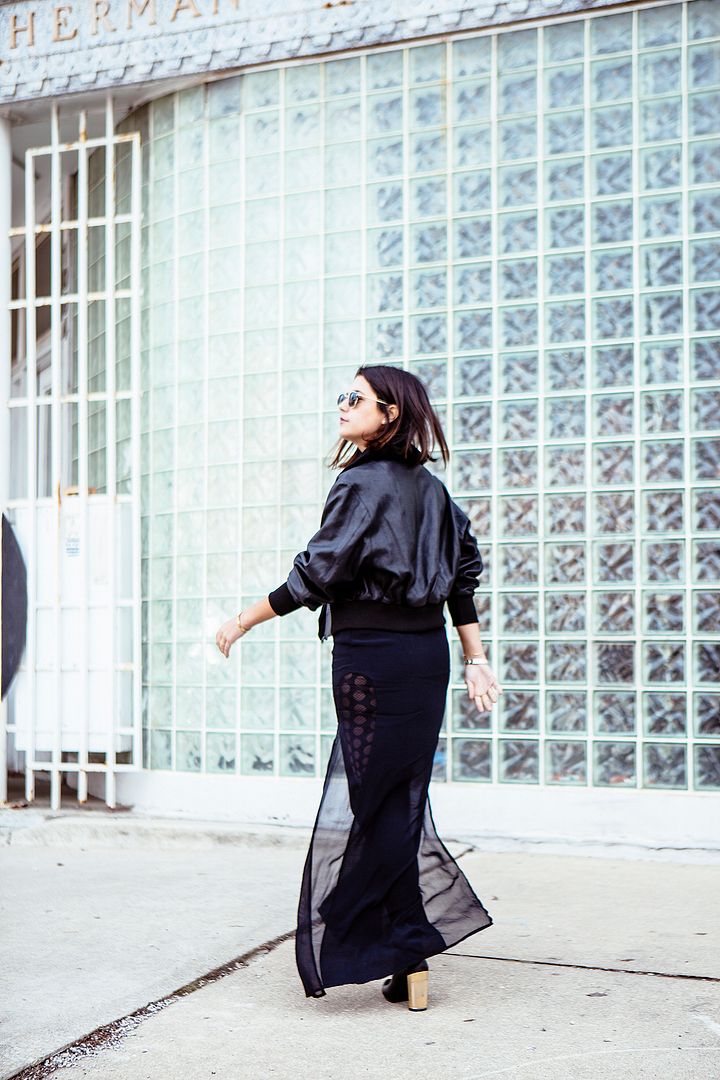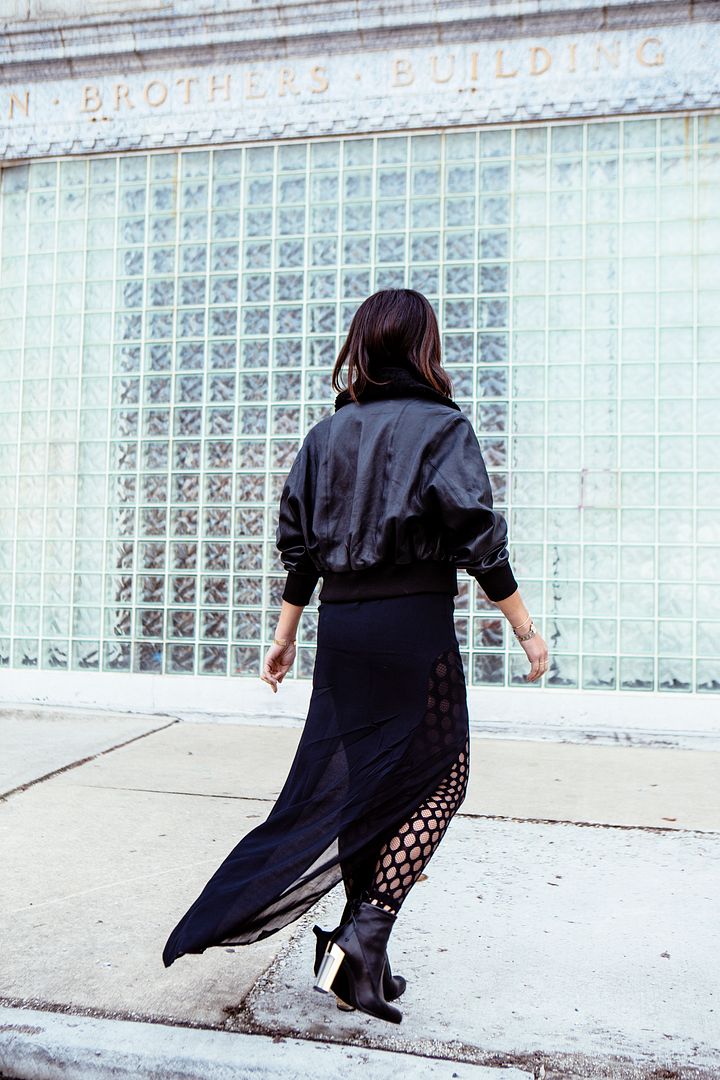 WHAT (am I wearing):
Jacket: Bassike. Dress: Sass & Bide. Tights: Proenza Schouler, Nicolas Messina. Sunglasses: Celine. Bracelet: Gage Huntley.
WHY (am I wearing it):
When it comes to tights and socks, I've always just considered them a practical necessity as opposed to a cool accessory (except one time…maybe twice). But 2016 will be my year of hosiery. I already stocked up on a few nice pairs at Ikram (their hosiery section is hard to find amongst all the beautiful clothing and accessories, but when you do…it is so worth it) — two of which are pictured here today…yes I am doubling up on the fishnets! When it comes to getting dressed, there's usually one thing you want to wear and you base the rest of the look around it (at least that's how it works for me). Typically it's something new, but it's almost always a top (or sweater as it's winter) or a dress…but 90% of the time it's probably shoes. This was the first time I had ever based an outfit around tights, so I'm clearly moving in the right direction towards my '16 style goals! So what next? Obviously a dress or skirt. I tried on a few options but I wasn't really feeling anything. These tights are very busy (especially with the double layer) so I went for something that makes them peek out, rather than be fully exposed (although from the side, they are pretty obvious). The only dress I have that a gets that job done (I don't own very many long dresses) would be this one by Sass & Bide I wore here a few summers ago. And like I mentioned last month, you CAN wear your sleeveless maxi dress in the winter…you just have to get creative! In this case, I went with a jacket I just got at the new Bassike store in Venice last week. I went a little crazy there (as the only time I got to shop it previously was in Sydney) and because everything was on sale, I didn't feel too bad about it 😉 This bomber was by far my best purchase of the entire LA trip…so it just had to come out and play ASAP. Yes, I realize my winter outfits have either been all blush (yes and yes), navy on navy (uh huh honey) or black on black (sorry, not sorry)…but hey, it's what I've been feeling. Don't kill my vibe…
WHERE (you can get the look):
Photos by Heather Talbert
You might want to check out...