Why am I wearing sweatpants in public pretending to ride a stationary bike that's most definitely not meant to be a stationary bike? Let's find out.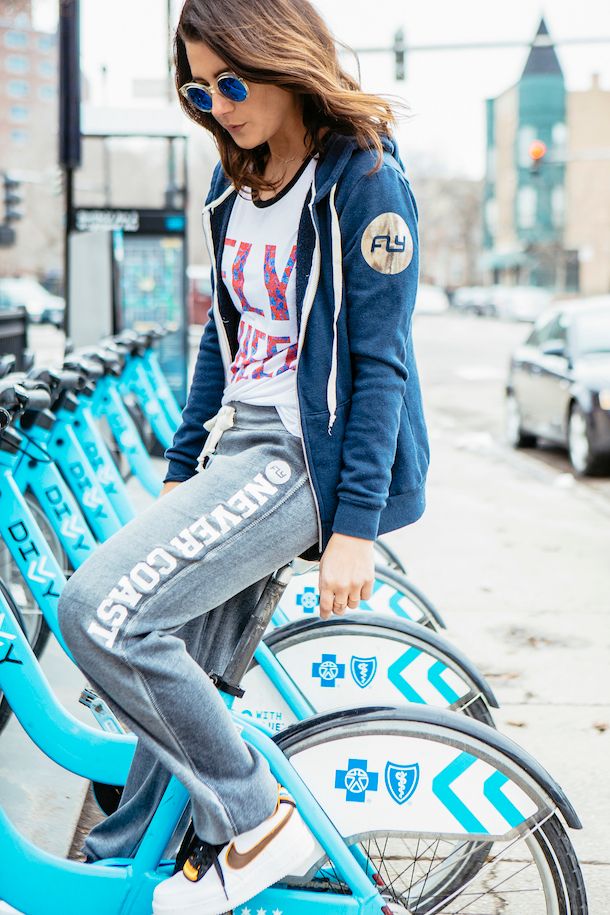 I'm just going to keep making you look at these photos until we get to the grand finale.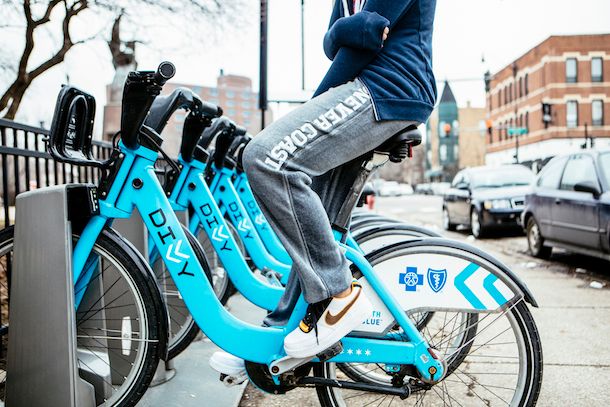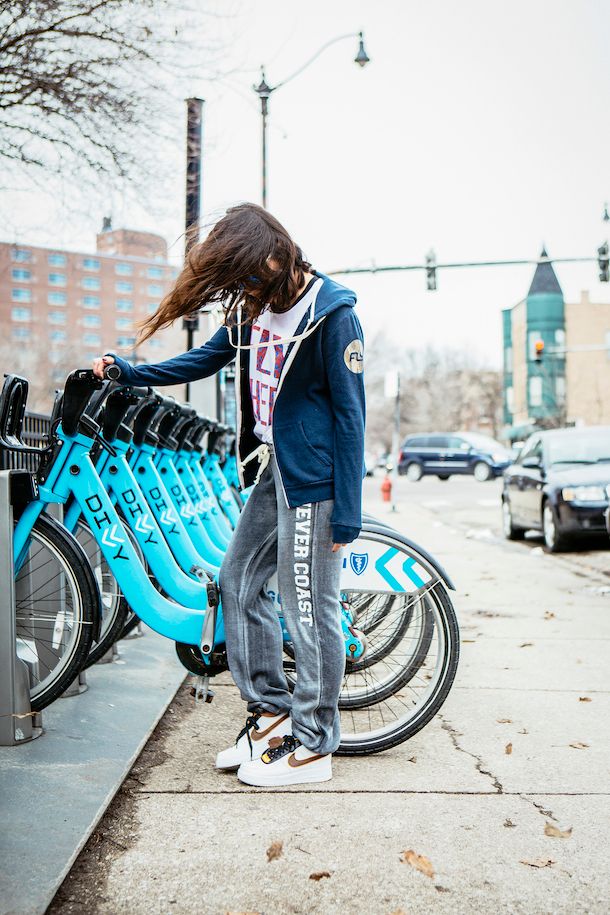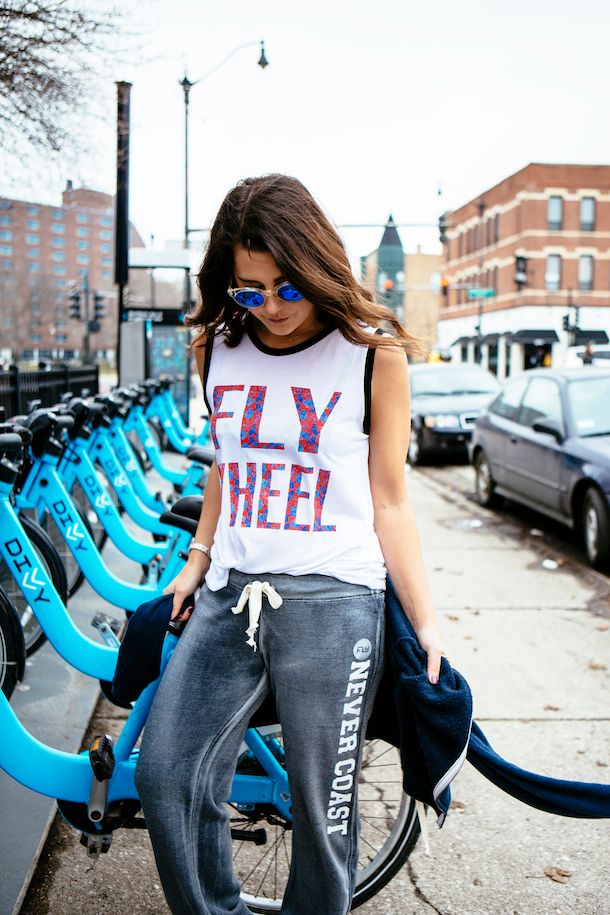 Remember when I talked about being new to exercise? (and how Flywheel is the only workout I've ever done consistently in my life and they just so happen to have really awesome work out clothes?) Well, that's part of why today's post is happening. And this is part two.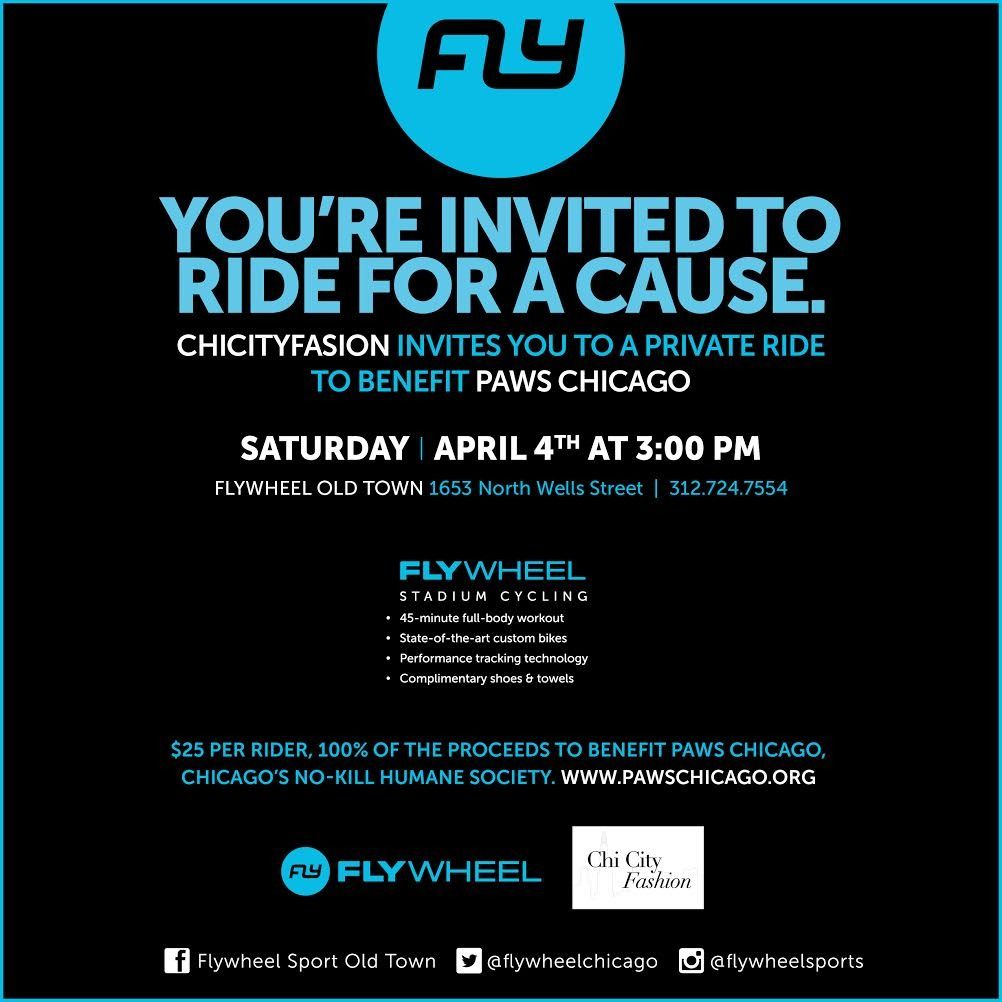 I'm super pumped to host Fly For PAWS — a charity Flywheel ride that's going down on 4/4 where 100% of the proceeds will benefit my favorite local organization, PAWS Chicago (the city's largest no-kill animal shelter / Laz and Lennox's former residence). It's the same price as their individual rides ($25) but 100% of the proceeds will go to PAWS. Plus, we'll have an on sight raffle for $5 each ticket (cash or check made out to PAWS Chicago, please!) where you can win free Flywheel classes. You can purchase tickets here. I promise it will be fun! You'll get in a good work out out, help out a great cause, and come see me exercise…it's truly a special experience.
If you can't make it or you just want to get in ridiculously great shape for summer be sure to check out Flywheel's Challenge series kicking off on April 20!
Oh and does this Instagram make a little more sense now? Can't wait to fly with you on 4/4 🙂
In partnership with Flywheel. Photos by Heather Talbert.
You might want to check out...