As per request of many readers, I have officially decided to incorporate food posts as part of my blog. To put the fashion in ChiCityFashion I created a new category called Food Pairings where I pair each restaurant and meal with a designer. So instead of a complimentary Cabernet or a perfect Pinot Grigio, I choose Prada, Proenza or in this case, Marc Jacobs. So with that said…
After making a reservation over a month ago, I finally had the chance to eat at Maude's Liquor Bar this week. The ambiance is dark, romantic and sophisticated but with a welcoming laid-back feel. The food is French inspired with a focus on seafood, but with a playful American twist. The menu is perfect for foodies looking for exotic offerings like foie gras, bone marrow, and escargot. Of course there are some simpler items like pomme frites, steak, and mussels.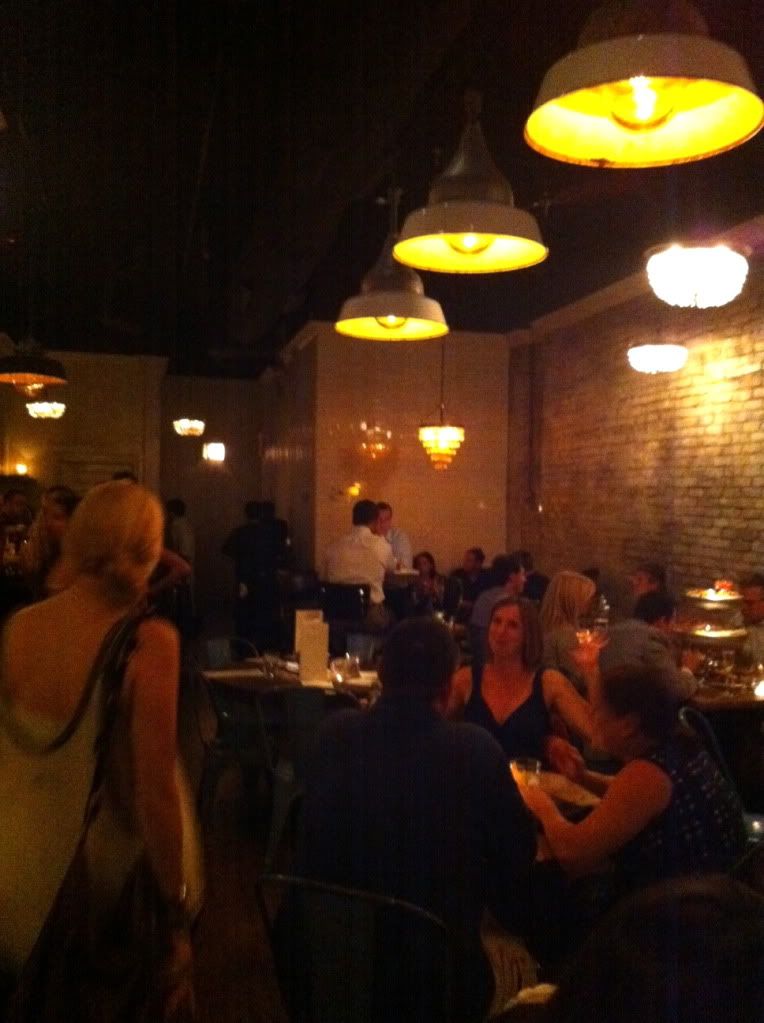 So what did I eat you may be wondering? Well let me elaborate…
So, where does Marc Jacobs come into play? He's the first designer I thought of when I really took in the atmosphere, the restaurant's aesthetic and the food overall. Marc Jacobs is a well known American designer who is also the creative director for one of the most famous French design houses, Louis Vuitton. His designs are sophisticated and tasteful but always have a subtle playfulness…just like Maude's.
So wear your favorite Marc Jacobs dress and bring your Louis Vuitton Speedy for a delicious night out at Maude's.
You might want to check out...