Day in the Life of a Ford Model continues….with the first individual editorial all about Ford's "it" plus girl for 2013 — Emilie Geneve.
Like I mentioned in my last Ford post, I wanted this editorial to be about the girls and what they like to do. I initially wanted a beauty shot somewhere in this story and when Emilie told me she loves playing with hair and makeup I knew she'd be perfect for it. Oh and she has an insanely gorgeous face. So that helps.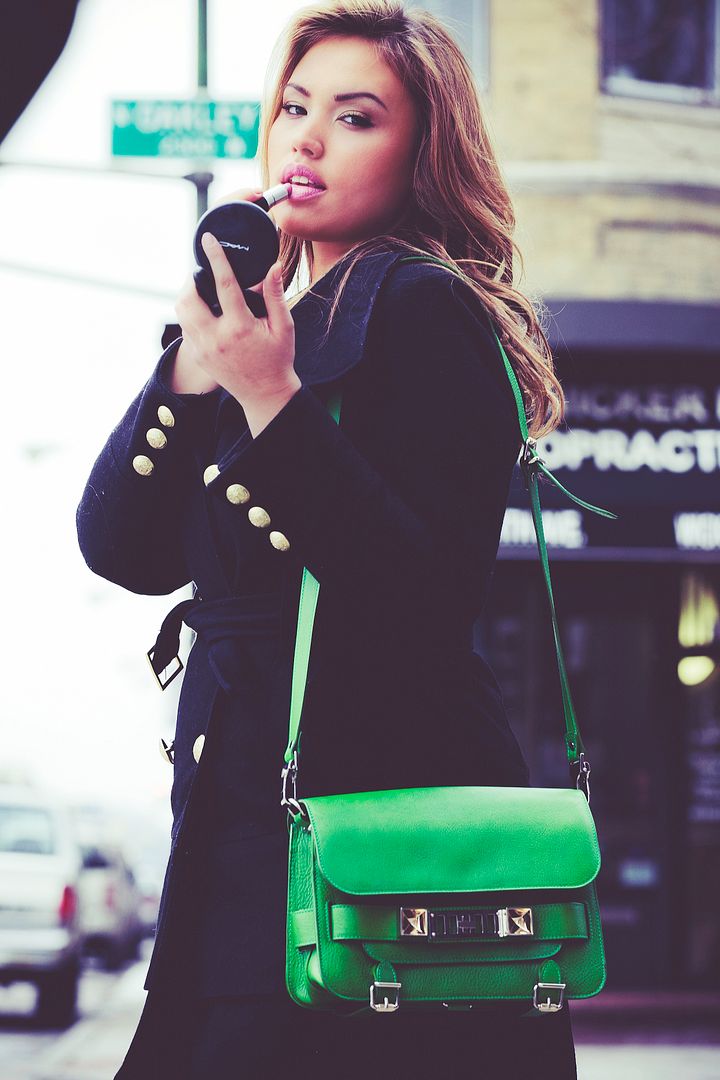 And just a little more Emilie for you…
What's your favorite thing about Chicago?
Its diversity. Plus, nothing beats those summer nights.
If you could travel anywhere in the world (all expenses paid of course) where would you go?
I want to travel all around the world. My roots are in France so I'll definitely be going back soon. If I had an all expenses paid ticket, though, I would probably choose Fiji. And it has nothing to do with the fact that it's freezing in Chicago right now 🙂
Beauty product you can't live without?
Mascara.
If you could only choose one…personal chef, masseuse, or chauffeur
Personal chef. That way I could eat healthy, cultured and delightful meals all the time.
If your life were a movie, who would play you?
I'd pick Natalie Portman. Or Jennifer Lawrence…I think shes great!
CREDITS:
Location: Billy Rood's studio
Model: Emilie Geneve
Styling: Michael Favia
Assistant Styling: Jena Gambaccini
Photography: Billy Rood
Production Assistants: Nick Blaising & Amy Miller
Directed by: Jena Gambaccini
On Emilie:
Shirt & Coat: Model's own
Necklace: Lizzie Fortunato (from Sarca)
Bag: Proenza Schouler (via my closet)