This outfit is the perfect example of "fake it 'til you make it." Meaning, it's sunny, my outfit is [fairly] Spring appropriate, however the temperatures do not reflect those of spring whatsoever. So I'm just going to pretend it's spring until it is spring…get it? [girl]
Now you get it.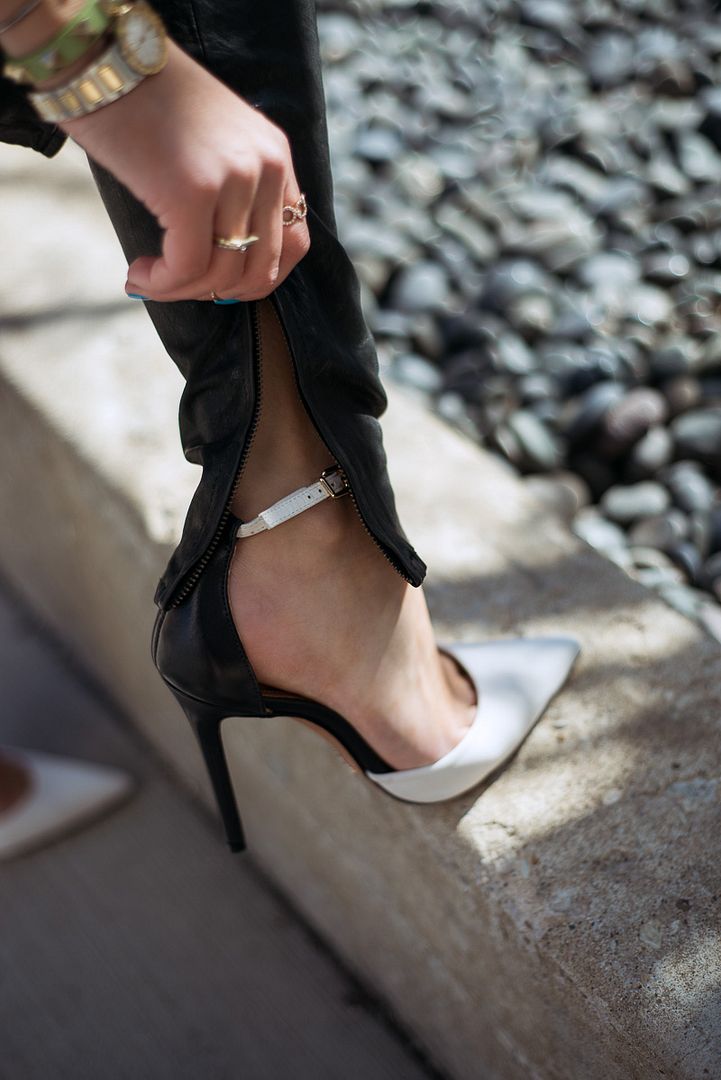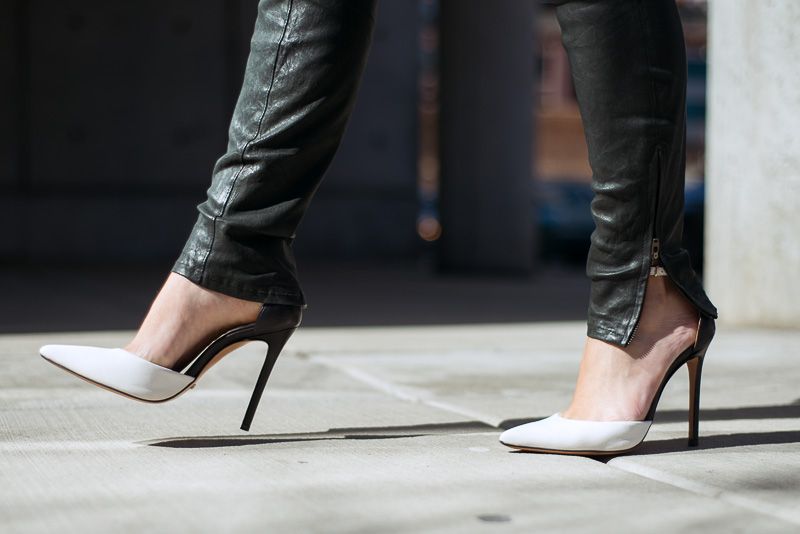 WHAT (am I wearing):
Top: 3.1 Phillip Lim. Jacket: Swagga & Soul (old, from Opening Ceremony). Pants: J Brand. Sunglasses: Oliver Peoples. Heels: Schutz. Earrings: DANNIJO (previously seen here). Rings: Cartier, Jules, Dana Rebecca. Bracelets: Valentino, Dana Rebecca, Celine. Bag: Alexander Wang (featured here).

WHY (am I wearing it):
I'm declaring it now. I refuse to wear a heavy coat in my What Why Where posts until next Winter. Although it was an astonishing 20 degrees when we took these photos, I couldn't help but not wear boots. But the real star of this look is GET IT GIRL. Phillip Lim did some quirky tees and tanks for Spring 2013 and the second that collection was available for pre-order on Moda Operandi, I was all over it. When it comes to a statement t-shirt like that, I tend to keep the rest simple; leather pants, pumps, a sleek clutch (although this one happens to glow in the dark…note to self: need a new set of "night time" photos). But one more statement I couldn't resist…those DANNIJO earrings. They compliment Mr. Lim quite nicely, no?
WHERE (can you get it):
You might want to check out...