Why wear Givenchy when you can wear Giraunchy?
Yes, this is a real t-shirt (just not real Givenchy).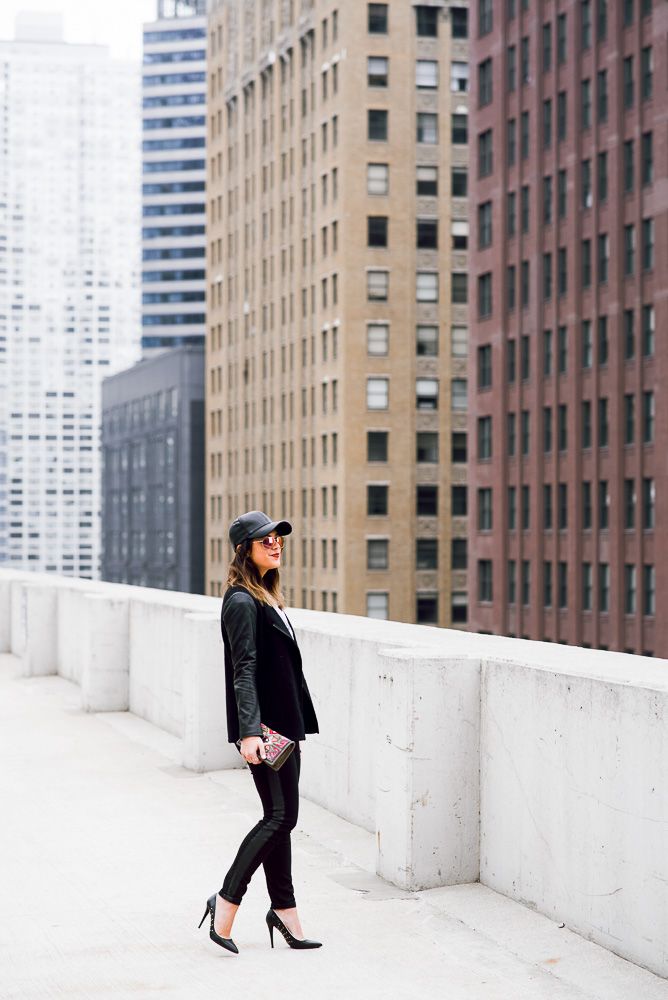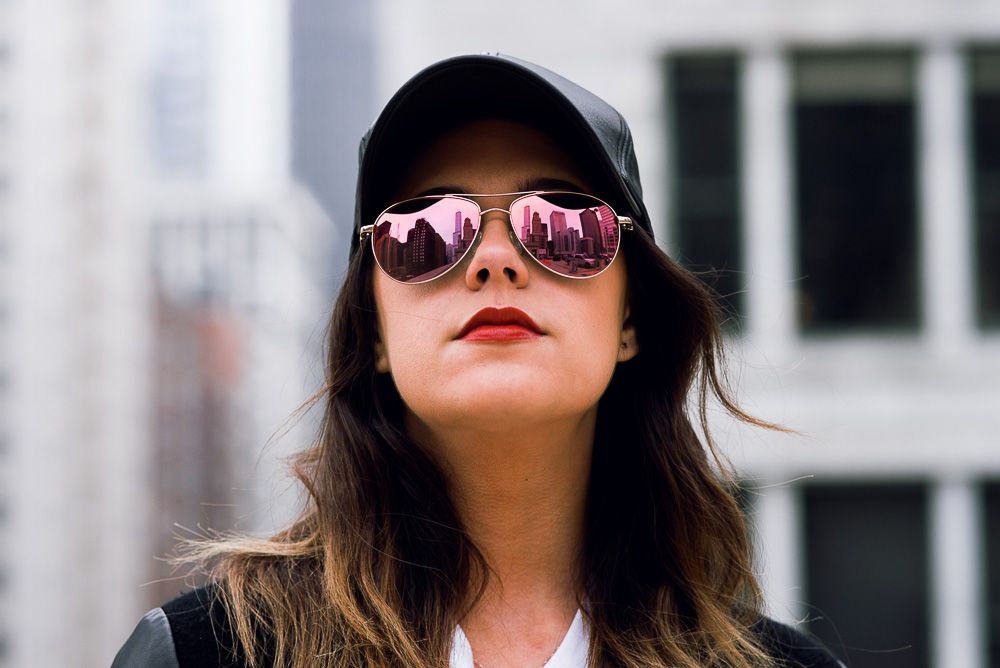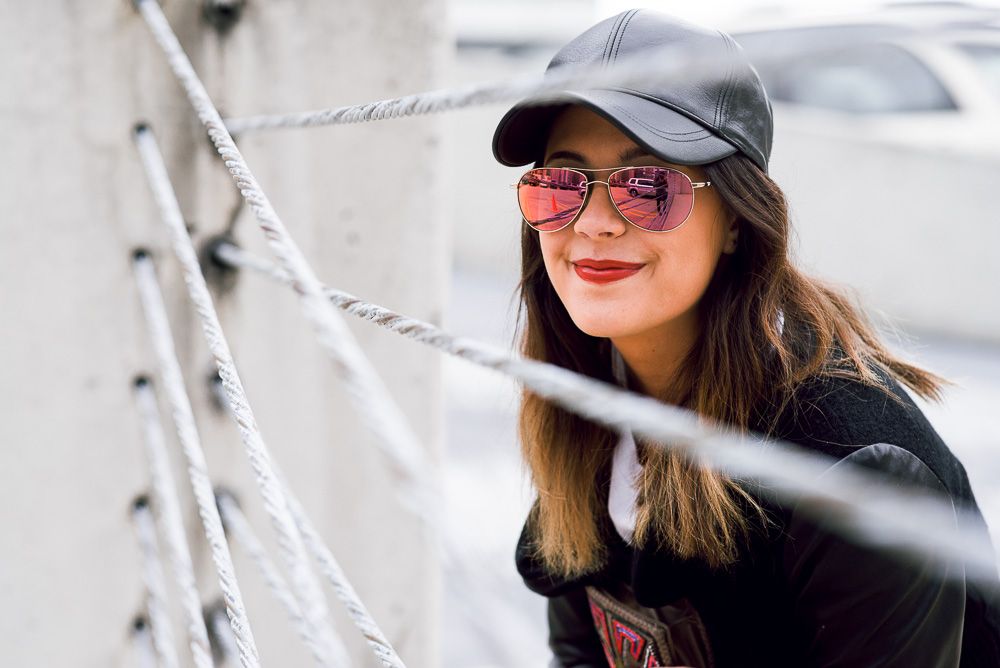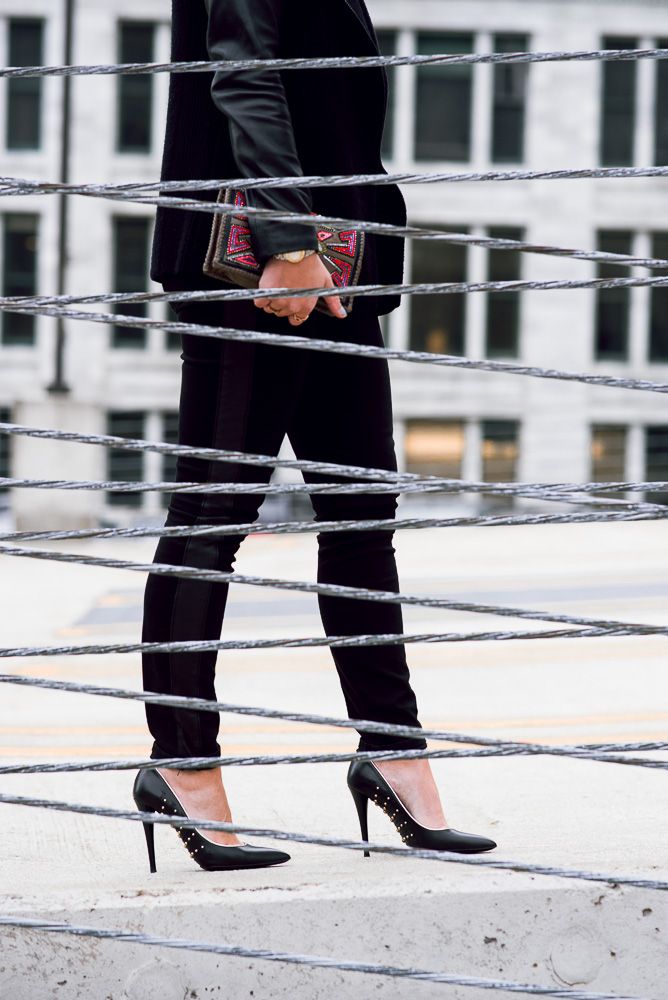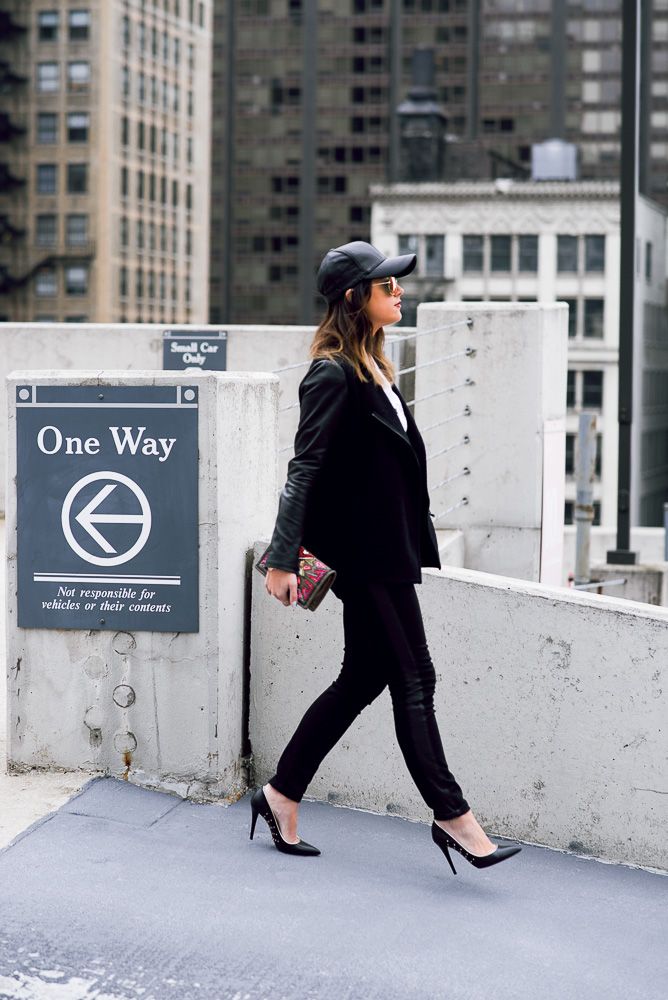 WHAT (am I wearing)
T-shirt: COI. Jacket: Vince. Pants: Current/Elliott. Heels: Yves Saint Laurent. Bag: Buba. Sunglasses: Oliver Peoples.
WHY (am I wearing it):
It feels like I've been hunting for a leather baseball hat my entire life (but it's really only been like two years) so when my awesome friend Whitney happened to find the perfect one and give it to me as an early Christmas gift, I knew she was a keeper. And what goes better with a baseball hat than a t-shirt? (even though it doesn't matter, I wear t-shirts with just about everything). I'm in love with this brand COI (Conflict of Interest) who makes the Giraunchy shirt. They call themselves a "fictitious, convert goverment agency charged with confiscating 'unlicensed' designer goods." If you were confused when I posted this Instagram, it's the packaging these t-shirts come in (I bought the Ballinciaga one too…couldn't help myself). How awesome is that? And because a t-shirt, jeans and a baseball hat is as casual as it gets, I wanted to add some "dressier" elements like the studded YSL heels (thank you Net-a-Porter sale) and a beaded handbag.
WHERE (can you get it):

Photos by Daniel Kelleghan
You might want to check out...