When it comes to health and wellness, I'd rather take a bunch of herbs I can't pronounce rather than a plethora of pills I can't pronounce. And if you feel the same way, you're going to be very interested in my latest CCF Loves — acupuncturist / herbalist / beauty entrepreneur, Giselle Wasfie, L.Ac.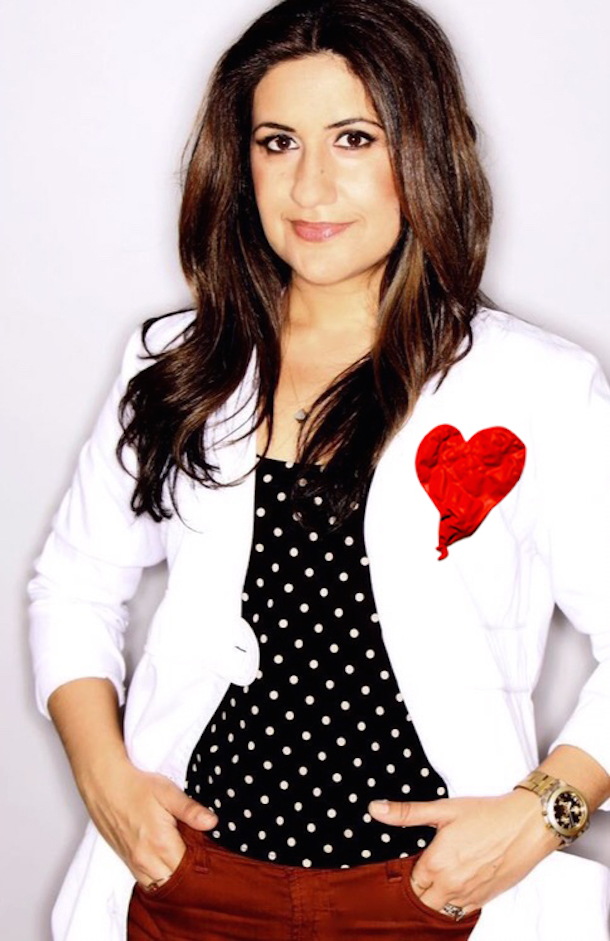 I met Giselle a year or two ago through another CCF Loves, Jessica Murnane. Jessica just knows good people so if she introduces me to someone, I know they have to be pretty solid…and Giselle is no exception. Giselle is the only person I know who works in the field of Chinese medicine and because I prefer everything in life to be as natural and balanced as possible, I was immediately interested in knowing more. I've actually been seeing Giselle / getting acupuncture from her for about a month now…which has been really amazing. And if you've ever tried any of the herbs or teas at my favorite Owen + Alchemy (another former CCF Loves) then you've tried a little bit of Giselle! She creates all the herbs + teas for O+A (and in case you're wondering, the immunity herb blend and the calm tea are my favorites). Now not only is she an expert in Chinese medicine, she also has her own beauty / apothecary line, Remix by Giselle Wasfie (which is now carried at Urban Outfitters but if you read my post about under-the-radar beauty brands, you already knew that!) What's different about her products is that they're of course completely natural (and essential-oil-based) but she created these concoctions based on crystal-healing, and the principles of energy medicine. She also has these candles that are unreal. I burn the abundance one constantly and it just makes me happy (and abundant?) The funny thing about Giselle is that she actually used to be a magazine editor and music journalist before she got into Chinese medicine. Goes to show you that it's never too late to change your career, no matter how different it might be from what you've been doing in the past!
So let's have a little chat with Giselle, shall we?
Why Chicago?

Wow, I still can't believe I live here and it's been almost eight years! After living in NYC, London, and LA, in 2008 I decided to career change from magazine publishing and return to the midwest where I'm from (Michigan) and enter graduate school for traditional Chinese medicine.
I thought I'd only be here for the four years it took to complete my master's in TCM [Traditional Chinese Medicine], but at some point after graduation, I started a "temporary" practice in the Loop, and started creating aromatherapy products and began meeting other creative entrepreneurs in the city…and an awesome life here started to emerge.
I realized the life I'd always wanted personally and professionally was unfolding—just in Chicago. And Chicago was being good to me, supporting me, holding me up, making it livable enough to pursue my dreams, and bringing awesome people into my life.
When you've lived in other cities, I think it can make you appreciate where you're from even more. I started to feel happy here and, with that realization, there was no need to go searching elsewhere.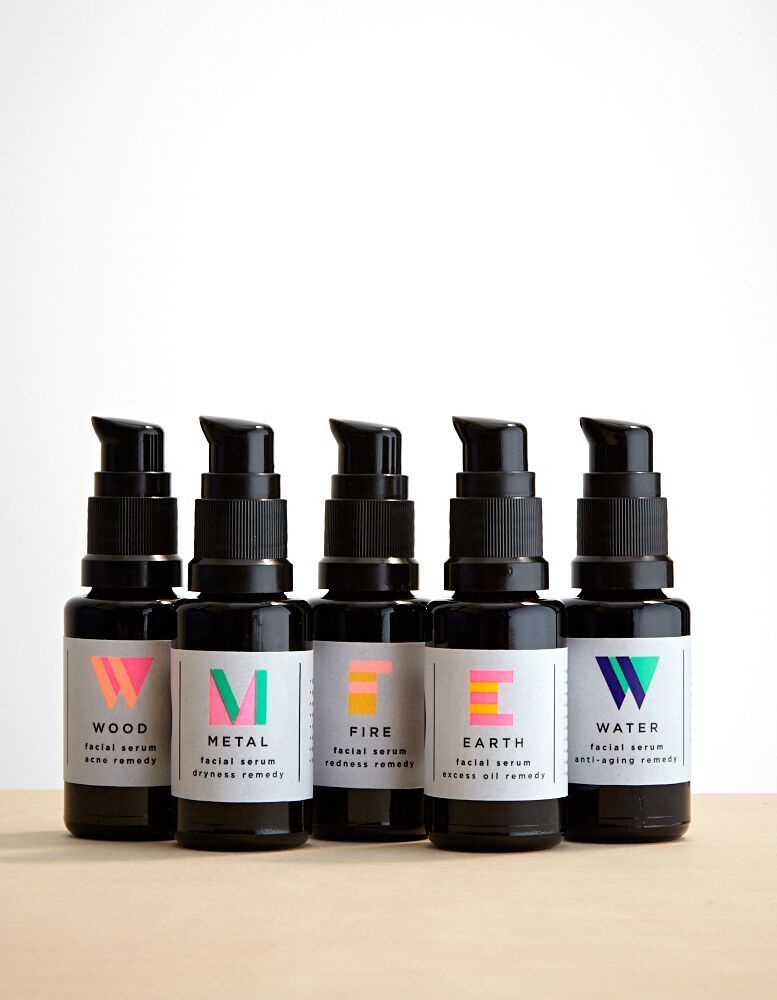 What are your top three favorite things to do in the city?
1) I love walking around the city, and love that Chicago is so walkable. That is so crucial for me, I have to be able to walk the city I live in. I'm so lucky to live in East Lakeview because I'm by the water, so jogging along the lake is super fun in summer. You can also catch me walking my awesome pup/BFF Balki around my block everyday and saying what up to our neighbors, a simple daily activity we both look forward to. 
2) The roof top pool at Soho House in summer. It just gives me this vibe I used to get in LA and NYC. A little glamour, a little wild, and just super fun and cool. When I'm there, I feel like I'm on a vacation and I can just relax, take in the beautiful view of the city and just hang with friends.
3) Dose Market was one of the first events I went to years ago that really inspired me to not only start my aromatherapy line, but inspired me to open up to Chicago. The vendors were so vibrant, cool, stylish and just the best of Chicago has in terms of local community and artisans. At the first Dose I attended, I said to myself, "I want to be a part of this." And then I set out to make that happen. Now, I've done almost 10 Dose Markets for REMIX, and it's always inspiring to participate and catch up with my other entrepreneur friends. I also love meeting and talking to customers about natural medicine, aromatherapy, essential oils, beauty, acupuncture, skincare, so forth.
What's the most memorable moment you've had in your career so far?
Honestly, the first video I made with D. Graham Kostic of Glossed & Found where we went to Chinatown just blew my mind. I'd admired Glossed & Found so much and when Graham was so into REMIX and what I was doing with Chinese medicine, I knew I was on a good path. We just hit it off immediately and had so much fun that day!
Any words of advice for someone trying to break into the apothecary business?
I think it's helped for me to have a background and training in herbal medicine and TCM because it's given me a foundation in which to create natural remedies. So if you can start from a place you feel both confident and passionate about, I say you'd be off to a pretty good start.
What's your favorite [Chinese] herb and why?

Aww yeah, herb-nerd time! My favorite herb is kind of obscure, but I love it for so many reasons. It's called Deng Xin Cao (in Chinese pinyin) or Junci Medulla (in Latin). The medulla is the "pith"; and, this herb is also known in herbalism as "Rush Pith" or my favorite "Lamp Wick Herb" because of its appearance.
That's one of the reasons it's my favorite, because of how awesome it looks. It comes neatly tied up and that is how it gets decocted (boiled, steeped) into an herbal tea. Wrapped up like a little herbal gift from the earth and heavens above.
You can think of Chinese herbs like each having a particular personality and when you combine them into the formulas, the personalities interact, like when you get all your friends together at a party. Certain personalities just go well together, and others are like an episode of Real Housewives.
Herbs also have a "function" in TCM, as well as taste + temperature and enter different channels, aka "meridians." On top of some other functions for draining heat and fluid from the body, Deng Xin Cao is special because it's one of the very few herbs we have that functions to connect the Fire & Water elements in Chinese medicine.
Connecting Fire & Water is very important, especially for psycho-emotional issues after say, a traumatic event or even, a break-up, or any kind of loss. It could be added to formulas for anything from insomnia to PTSD. It's a rare herb, but spiritually significant and powerful.
—
Powerful stuff, huh? You can learn more about Giselle here and be sure to check out her products at Urban Outfitters, on her website and / or below.
Images courtesy of Giselle (Dose photo by Eva Deitch) & via Instagram (Humboldt House & mine)
You might want to check out...