With some celebs pulling an "Angie," a hard-to-miss arm party plus one of my best dressed picks revealed, be sure to get caught up on part 1 of my Golden Globes red carpet coverage. Oh, you already did? Well then let's continue.
Jessica Alba in Oscar de la Renta Pre-Fall 2013
I like to say that Jessica usually wins for most beautiful but rarely for best dressed. She looks stunning here (as per usual)…the dress fits her perfectly, it's a great color, the hair and makeup is spot on and I actually do love the necklace with this dress. However, the entire look doesn't wow me. It is a strapless mermaid dress after all. And that will never do it for me. Oh, and the clutch looks like it's on fire.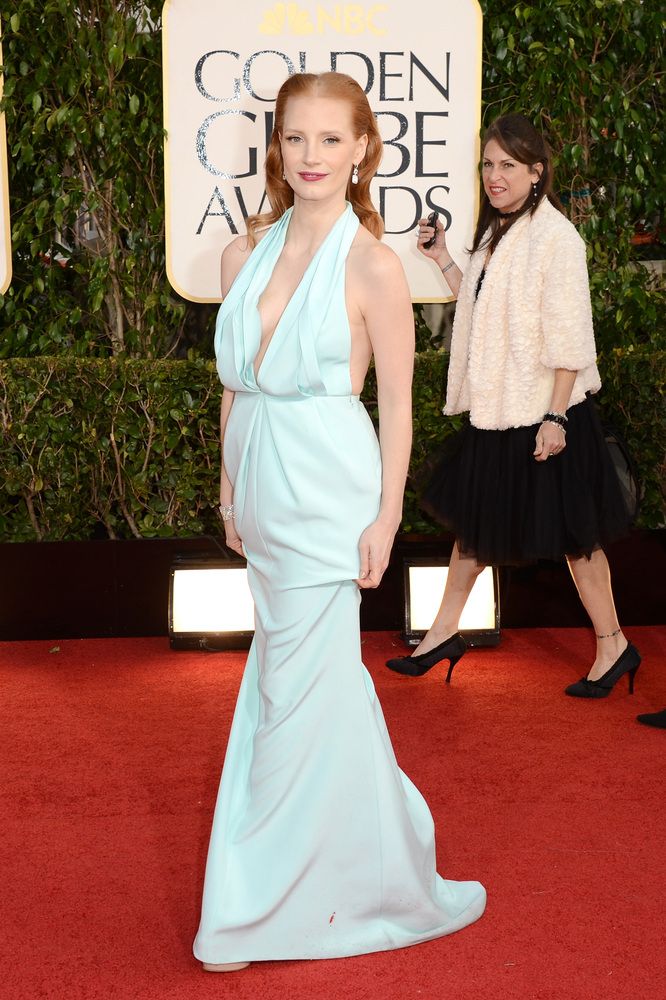 Jessica Chastain in Calvin Klein
Trending at the Golden Globes: awkward boob areas.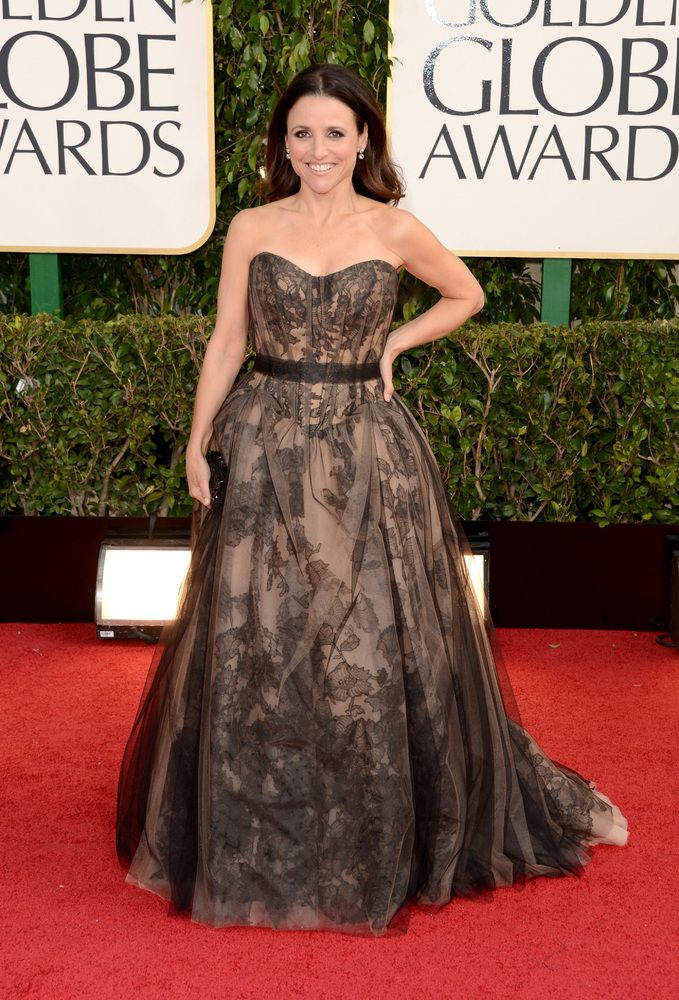 Julia Louis-Dreyfus in Vera Wang
Remember that episode of Seinfeld where Elaine thinks Barneys has skinny mirrors? I think that happened in real life…last night.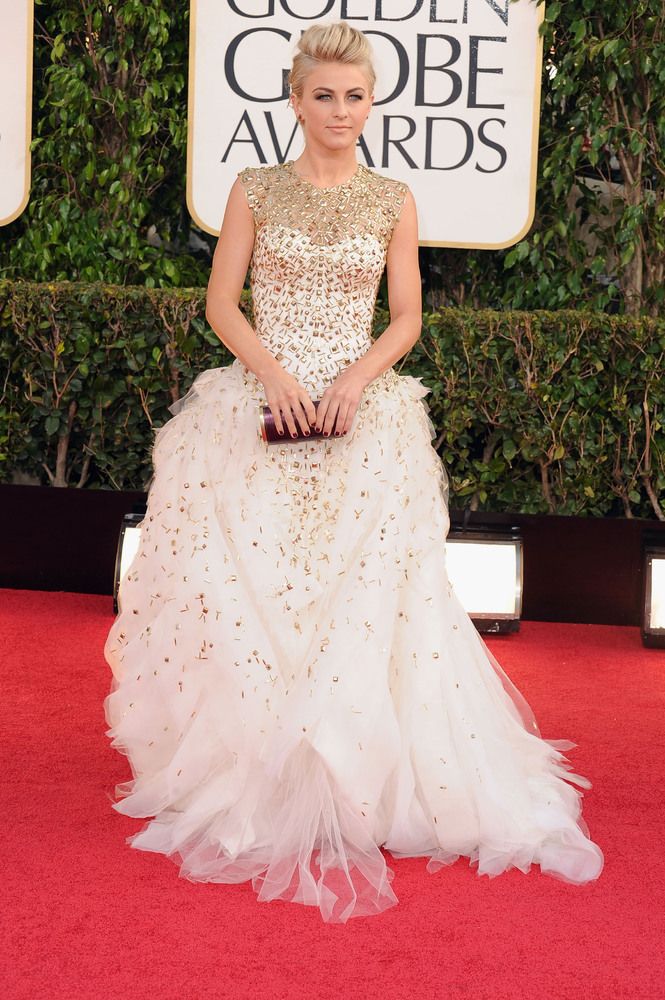 Julianne Hough in Monique Lhuillier Pre-Fall 2013
Although I kind of like this dress (but better on the model), I just never love how Julianne looks on the red carpet. There's always something off. In this case, hair is a big issue for me (but isn't it always?)
Julianne Moore in Tom Ford
I love her for wearing Spring's biggest trend with badass Bvlgari accessories. I hate her for sending emails to Tom Ford with the subject line "from Julie." And by hate, I mean I'm extremely jealous.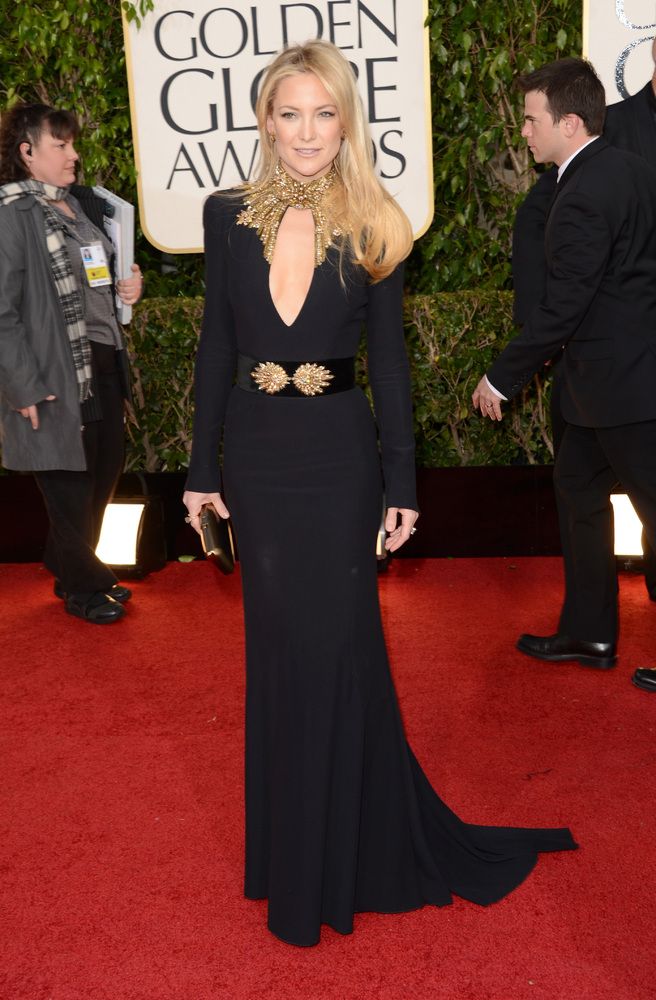 Kate Hudson in Alexander McQueen 
Best Dressed Pick
This dress is KILLER. This is how you do long sleeves on the red carpet. My only complaint: I think her hair looks awesome but it needed to be back to appreciate the detail in the neckline. But because I love this look so much, I'm willing to overlook and include her as a best dressed pick (that's how much I like this).
Katharine McPhee in Theyskens' Theory Spring 2013
It is a little early-2000's JLo for me but she looks pretty great. And I definitely appreciate some Theyskens on the red carpet. Also, can't wait for Smash season 2.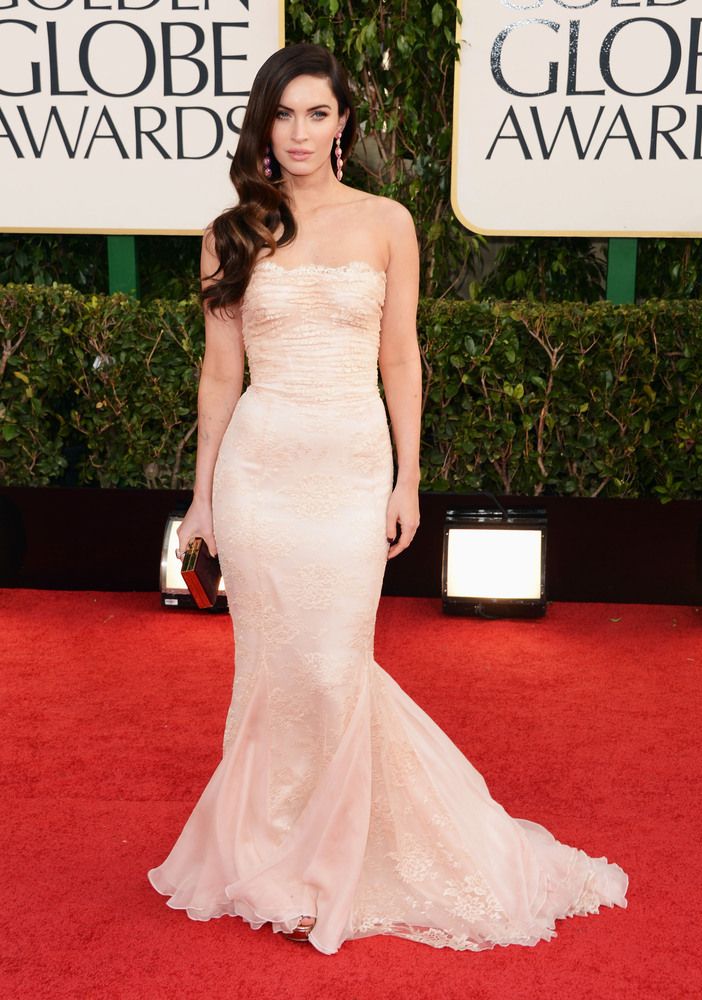 Megan Fox in Dolce & Gabbana
Bad lingerie sewed together into yet another strapless blush-tone dress. Yawn.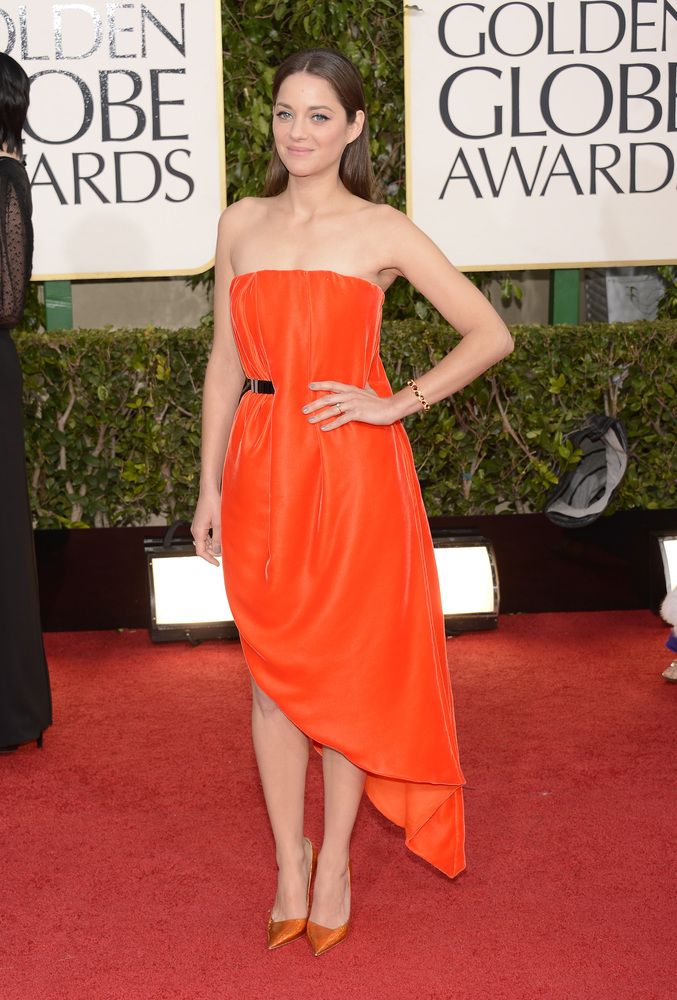 Marion Cotillard in Dior Couture
Like it. Don't love it. Also looks more orange in this photo than it did on the red carpet so now I'm just confused. And her stylist should have coordinated with Jennifer Lawrence's before this event. How can the only 2 Diors be this identical?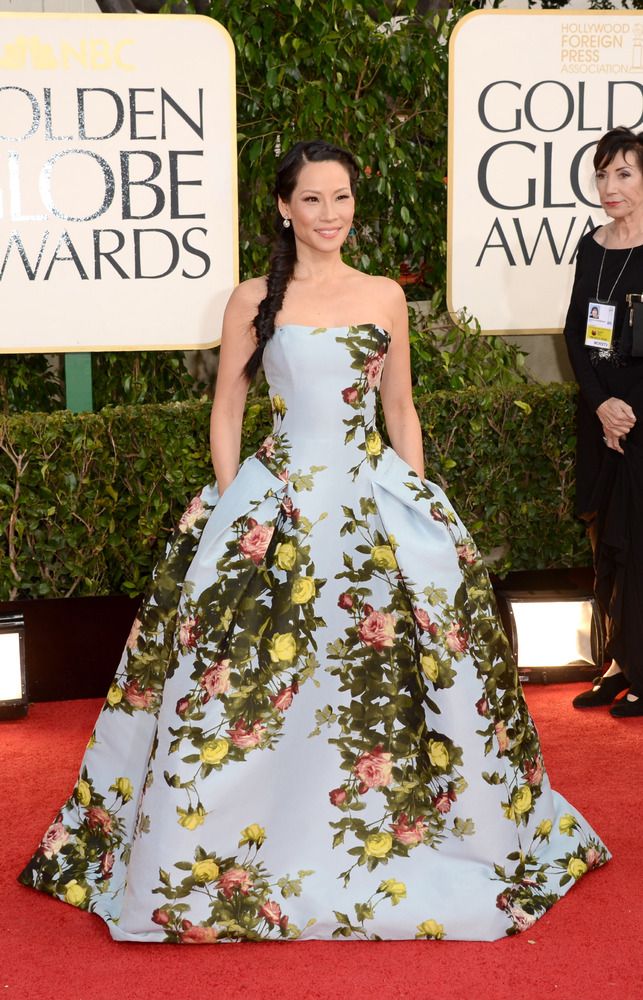 Lucy Liu in Carolina Herrera Pre-Fall 2013
THIS is the type of dress Miss quirky Zooey Deschanel should be wearing. It's just not working on Lucy and that braid is painful to look at.
Rosie Huntington-Whiteley in Saint Laurent Spring 2013
It's really hard not to look good when modeling is your profession. And I'm quite happy to see some Dana Rebecca on the red carpet. On a side note, it looks like my wish came true.
It's not over yet…part 3 is coming soon.
Photos via Huffington Post
You might want to check out...