I've been complaining for the last year or so that celebrities have just stopped taking risks on the red carpet, and I'm bored. I get it. There's some really mean people out there (not me of course) harshly judging their looks. So I can see why you'd want to play it safe (but not really) with that sparkly strapless gown. Thankfully at the Globes this year, I didn't completely fall asleep (during the red carpet at least) so that's a plus.
Here's a look at some of the top fashion from the 2013 Golden Globes.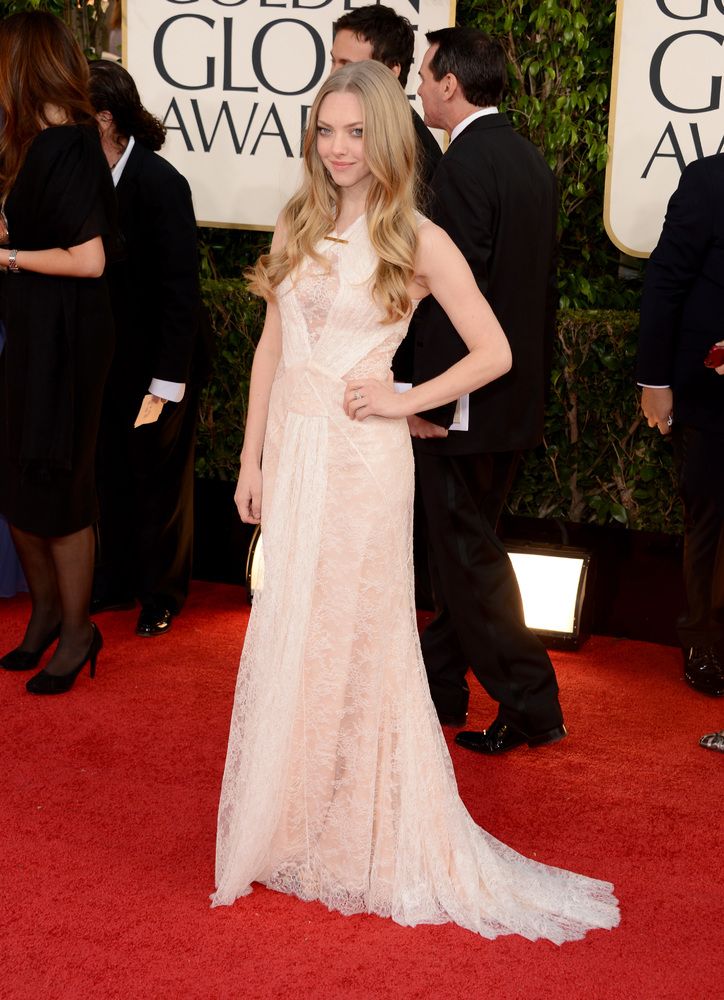 Amanda Seyfried in custom Givenchy
Normally not a huge fan of blush tones but with the beautiful detail in this gown, I'm totally on board. Could have used a red or dark lip though.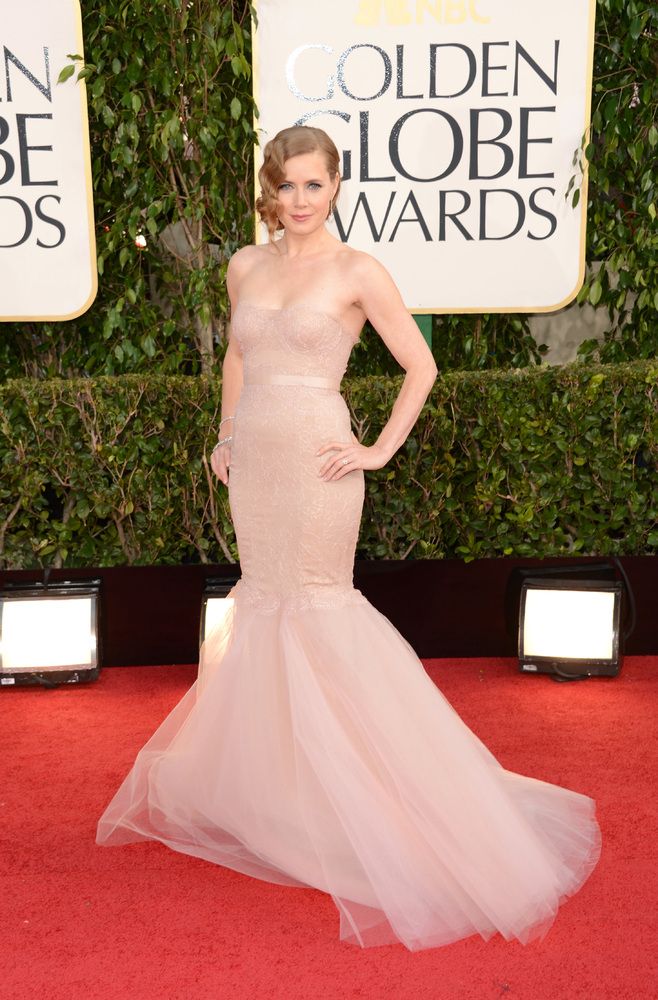 Amy Adams in Marchesa
Old Hollywood glamour…how original.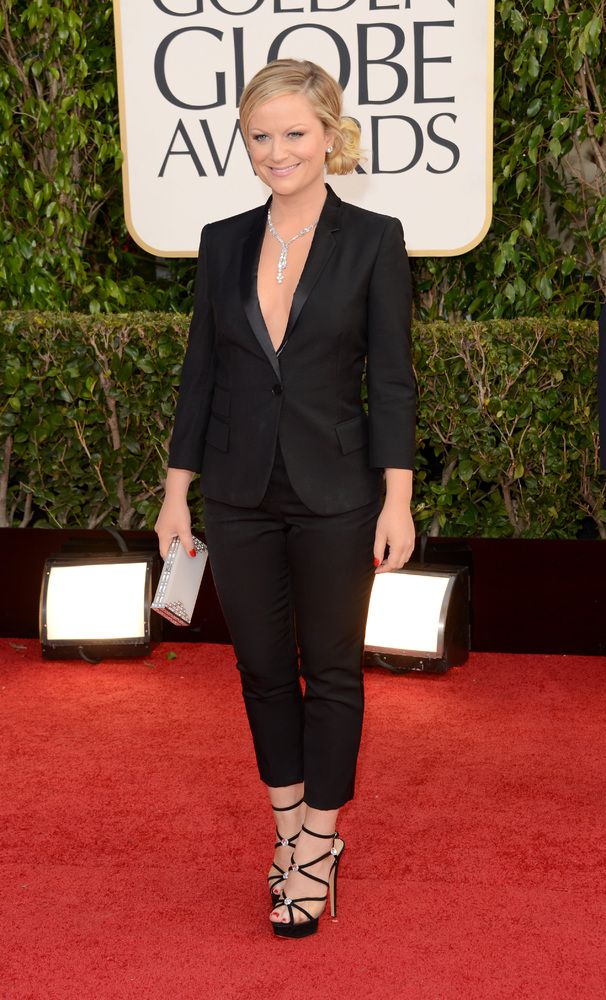 Amy Poehler in custom Stella McCartney
I do appreciate pants on the red carpet but this would have been much better with a pointed toe pump. And possibly better makeup…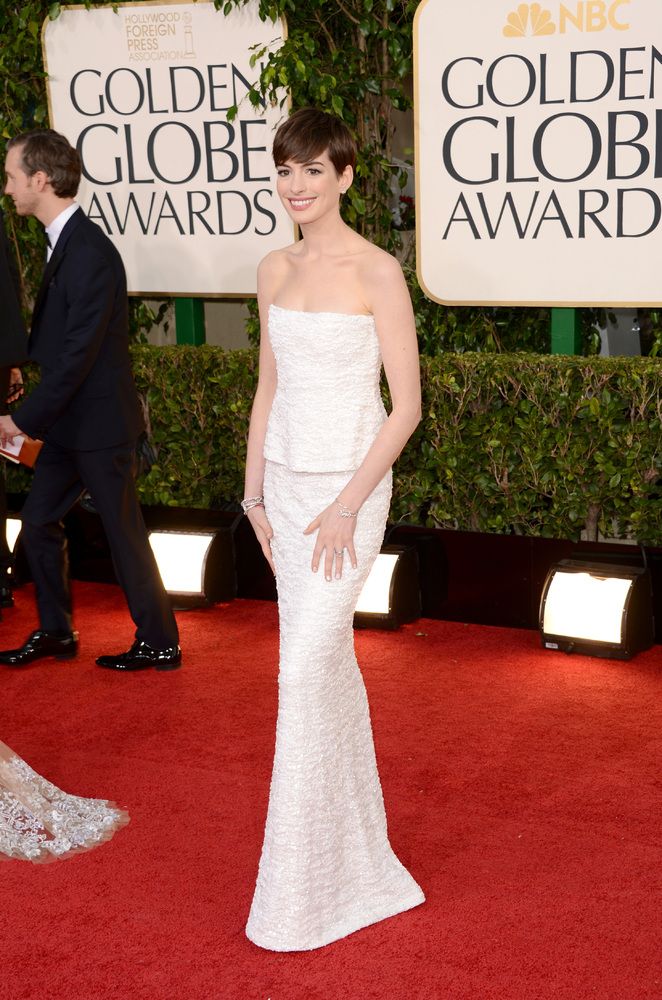 Anne Hathaway in Chanel Couture
This is the perfect "trying to cover up my rumored pregnancy" dress. Good choice, Anne. Seriously though, it fits her beautifully and she looks great. Would have loved to see some cool emerald earrings (archived Cartier never hurt anyone).
Claire Danes in custom Versace
Just another red dress on the red carpet. And another instance where Claire Danes has awful eye makeup.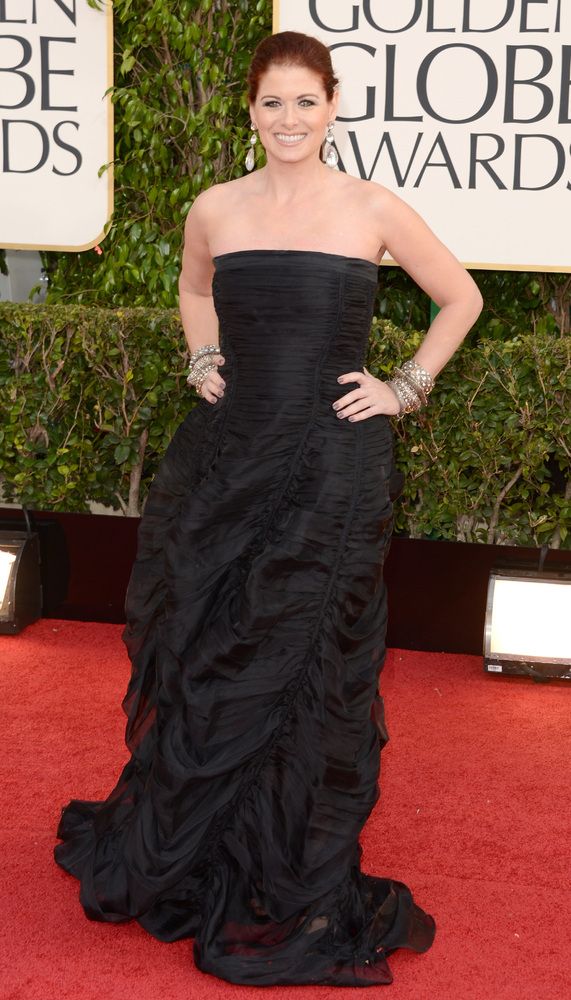 Debra Messing in Donna Karan Resort 2013
Deb wants you to check out her arm party.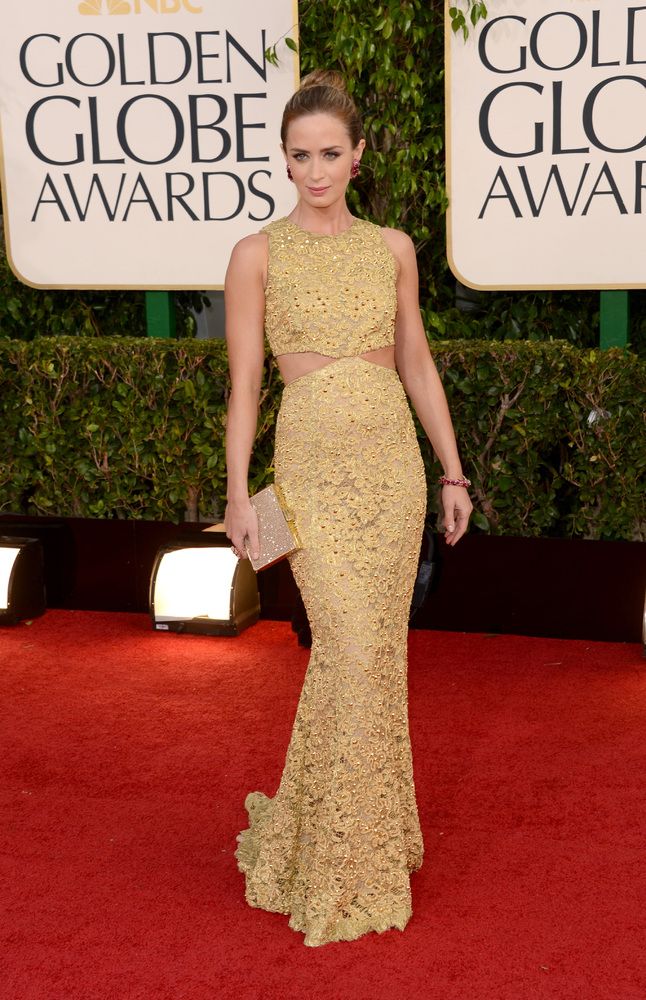 Emily Blunt in Michael Kors Resort 2013
Best Dressed Pick
You WERK those cut outs, girl. Especially love the unique pairing of the magenta jewelry (would have been more ironic if they were SALMON colored…get it?)
Eva Longoria in custom Pucci
It wasn't cool when Angie did it and it isn't cool now.
Halle Berry in Atelier Versace Fall 2012
See comment above.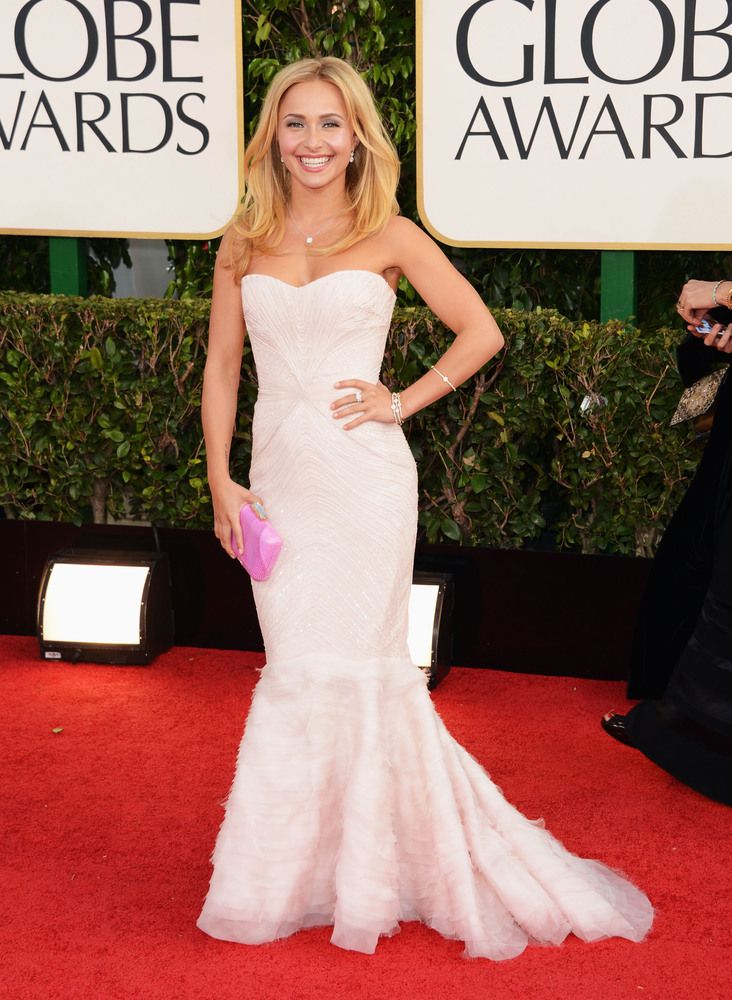 Hayden Panettiere in Roberto Cavalli
Bridezilla.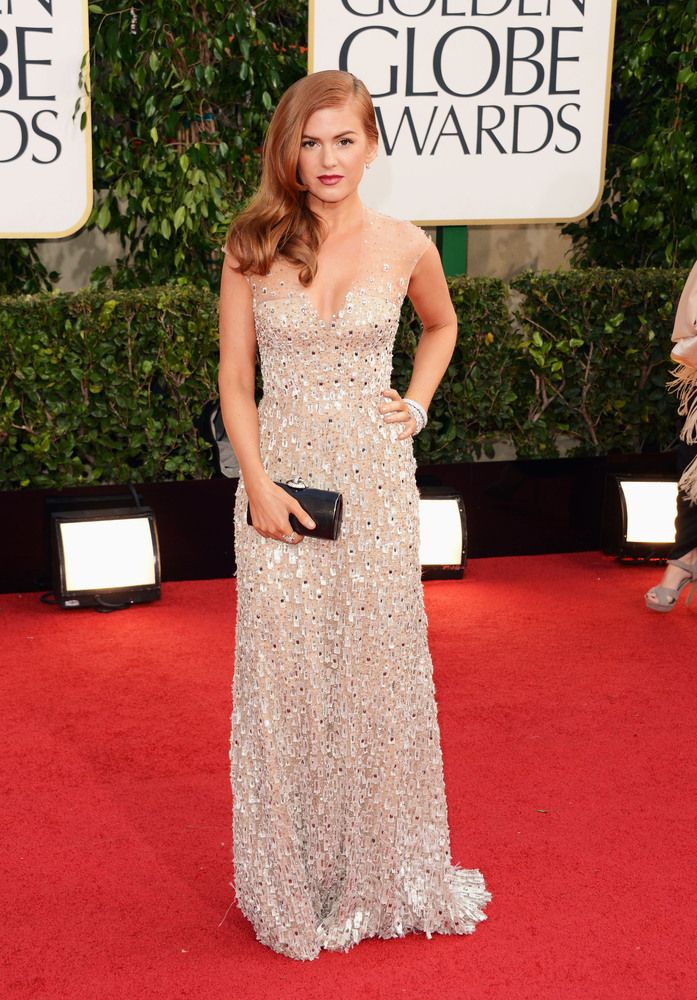 Isla Fisher in Reem Acra Resort 2013
Her and Amy Adams are the same person, right?
Jennifer Lawrence in Dior Fall 2012 Couture
I was really looking forward to seeing what Jennifer Lawrence (or as Will Ferrell calls her, J-Law) would wear to the Globes. Although she looks gorgeous, I was expecting to be absolutely blown away. Something about the boob area I can't get over…
Look out for part 2 coming soon!
ps. WHERE WAS EMMA STONE LAST NIGHT?
Photos via Huffington Post
You might want to check out...