If you haven't heard the news, I'm hosting a holiday shopping party at Henri Bendel in Old Orchard tomorrow night (would love to see you there if you're free). To celebrate this event, I'm giving away a sweet mystery box, filled with up to $500 of Bendels merchandise. And it's only happening on Pinterest…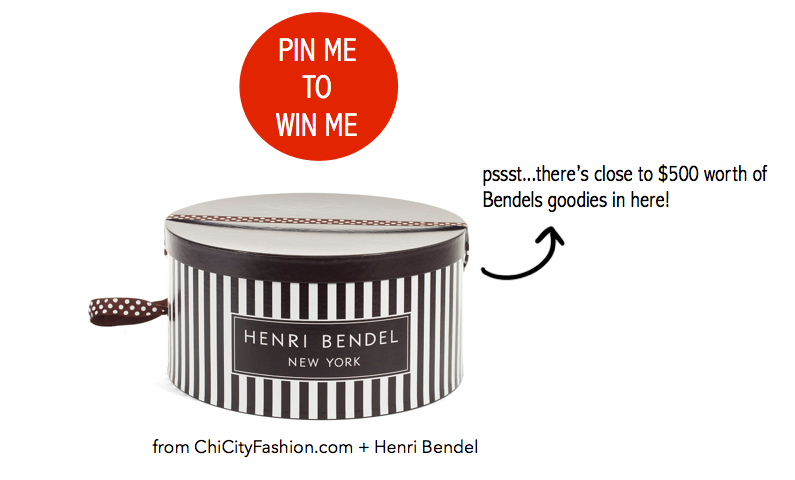 Here's how to enter the giveaway:
1. Follow ChiCityFashion + Henri Bendel on Pinterest
2. Re-pin this Pin (you can "like" it too if you feel like going the extra mile)
That's really it! If you'd like your entry to REALLY stand out (hint hint) leave a comment on the pin and/or tweet me the link to your re-pin.
I'll announce the winner on a follow up post later this week. So stay tuned!
You might want to check out...