In the last couple of weeks, I've gotten some emails and tweets about gift ideas for someone who happens to like all of the same things I do (well let me tell you up front, that your friends have good taste). So I thought I'd give you a look at my personal wish list this year (although this is ever-growing, especially because there's no way I'll receive all of these things in one holiday season).
But really all I'm asking for this Christmas is…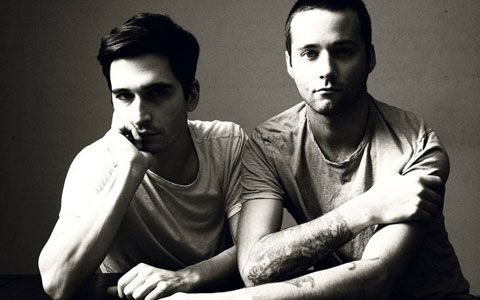 Just kidding. I can't actually OWN Jack and Lazaro…but I can try and obtain as much Proenza Schouler as possible, right?
Speaking of Proenza Schouler, #1 on my list is the PS13 (small size in black). I wish I didn't feel it was necessary to buy every Proenza bag that comes out…but unfortunately that's just not how my brain works.
In other handbag news, I've been craving a quirky clutch (especially one by Charlotte Olympia). Although this Perspex and bamboo one is the least quirky of them all, I still dig that it comes with interchangeable pouches to get different effects on the inside. It's like a 3-for-1 deal…or I just tell myself that.
I recently ventured to the Jonathan Adler store to pick up a few gifts, and found myself passing this gold studded situation that ended up being one of the best scented candles my nose ever experienced. It took a lot of will power to not buy this for myself (congratulations to me) but I still can't stop thinking about it. Sooooo Santa if you're out there…
In the same category as "things that look pretty but I really don't need but I really do need," Alexander Wang did a collection of "objects" with my personal favorite being the junk box. I have a lot of odds and ends lying around and they would look much better in a Wang box…don't you think?
No wishlist is complete without some Dana Rebecca. Although I'm not a huge fan of earrings, I love the simplicity and the edginess of these Sylvie Rose earrings. Especially because [black] diamonds are a girl's best friend.
I'm not really sure why but I've been getting the urge to buy a printed suit. I recently posted one on Tumblr that I'm currently fancying. It's a matching jacket and pants by Theyskens' Theory. What can I say…Olivier just gets me.
I think I've made my Markus Lupfer obsession pretty clear, so it should be no surprise that I have at least one sequin sweater on my wishlist. I'm thinking ice cream cones make the most sense. Very versatile.
I'm looking to upgrade my current knee-high boots and the ideal situation would be these by Givenchy. There's not much else to say, other than THEY ARE PERFECT.
And last but certainly not least, my fingers can never have too many rings (or can they?) and right now as I'm typing away they're feeling some Jennifer Meyer. Specifically this one with an emerald stone (which just so happens to be my birthstone).
What's on your wish list this year?
Photo via style.com
You might want to check out...