Coming from someone who opted for a blurry seven years of life instead of wearing glasses (I feared contacts up until about a month ago), I get that it's not easy to find stylish eyewear. But maybe it's because companies weren't thinking about glasses in the right way…
New e-commerce site IRISTOCRACY thinks about eyewear in a whole new way — instead of something you just need in order to see, they consider glasses as part of your outfit; as an accessory to complete the look. So it makes sense they carry eyewear for both men and women (including one of my favorite designers, Linda Farrow) as well as a variety of accessories (bags, jewelry, watches, etc). I personally have never thought of glasses in that way (sunglasses, yes but optical glasses, not really) so I appreciate where they're going with this.
BUT my favorite part about this website is trying on the glasses…because you don't actually try them on at all. How cool is this? (not my face…I realize that is not very cool).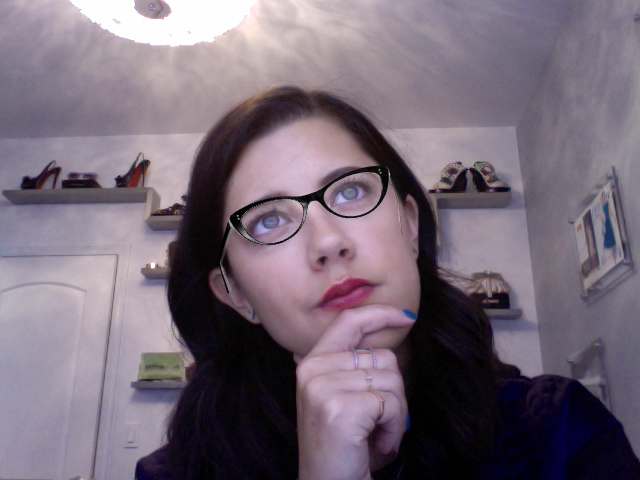 I've seen other websites where you can virtually try something on but nothing like this. When you're looking at a pair of glasses on the site you can click "try on" and it will automatically bring you to a page for your webcam. The screen prompts you exactly where to place your head and before you know it you're moving around, making weird faces, wearing some pretty sweet frames. It will even take a picture so you can document this special moment and share with your friends. Let's just say this technology kept me occupied for a good hour…and I'm okay with that.
So if you want to learn more about IRISTOCRACY and happen to be free tomorrow morning, come by our breakfast at Paris Club from 8-11am.
If you can't make it, be sure to check out IRISTOCRACY online, try on some glasses and let's have a "who can make the weirdest face in virtual eyewear?" competition. Let the games begin.
In partnership with IRISTOCRACY 
You might want to check out...