I love the topic of trends, especially "it" bags, because trying to figure out exactly where they come from is always so interesting to me. When trends typically came from the runway, "it" bags were made "it" bags because they were worn by a certain celebrity…and now things have moved in a bit of a different direction thanks to the handy dandy Internet. And today, we're going to talk about it…all of it.
In my eyes, there's different levels of "it" bags made popular at different points in time (Hermes Kelly bag early on, Fendi Baguette in the late 90s, Balenciaga motorcycle bag in the early 2000s, etc.) but there's the OG of "it" bags that I didn't even know about. Italian brand Roberta di Camerino was one of the first to develop an iconic bag (definitely wasn't considered an "it" bag back in the day but I guess you can say it was in the early stages). Roberta di Camerino made bags with an R logo print (similar to what Gucci now does with Gs), woven leather bags (before Bottega), and framed handbags (later made popular by Prada). Although it seems like the designer was ripped off, who knows if "it" bags would have ever been a thing if it weren't for Roberta di Camerino?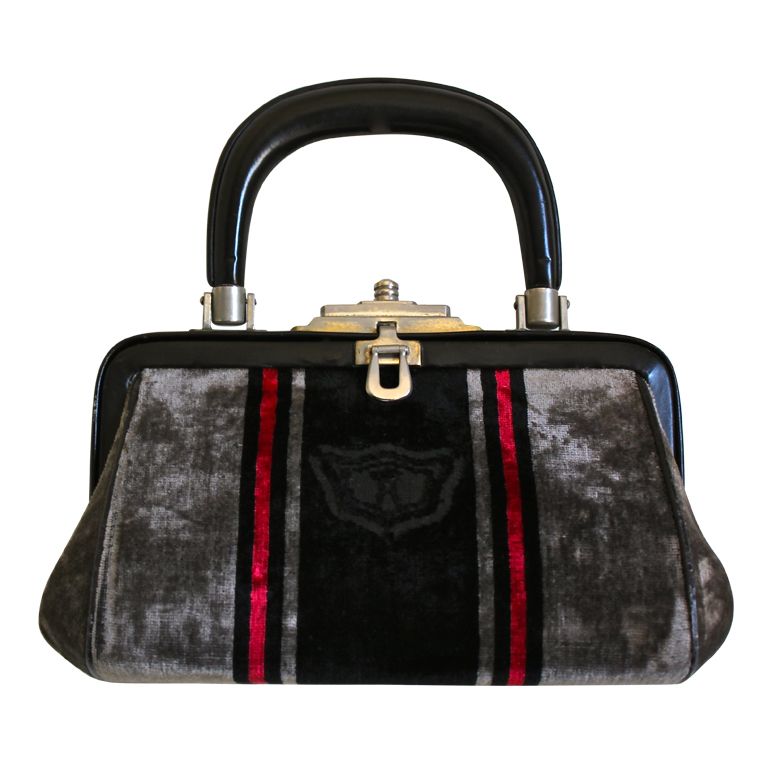 Then we move on to more recognizable styles like the Hermes Kelly and Birkin. The Kelly would have never been the Kelly without Grace Kelly (it would have still been Sac à dépêches) and if Jane Birkin never asked Hermes to make her a bag, the Birkin would still be the Haut à Courroies (although it was modified for Jane…what a baller). The Chanel 2.55 would have never happened if Coco wasn't so tired of carrying around her bag. Apparently straps were not a thing in the 1920s…although the bag didn't actually launch until February 1955, hence 2.55.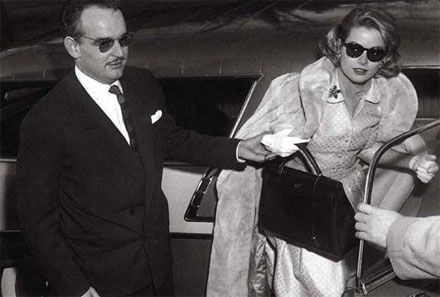 So then we get to the days where "it" bags were known as "it" bags — the Fendi Baguette (which apparently made Sex And The City what it is) the Dior Saddle bag (which I had at one point…in brown…don't ask me why), the Balenciaga motorcycle bag (thank you Kate Moss), Chloe Paddington (the least practical "it" bag ever…mostly due to its weight), Marc Jacobs Stam (the trend of naming bags after people never ended), YSL Muse (made popular by literally ever celebrity), and the Mulberry Alexa Bag (which seems to be the shortest lived of all recent "it" bags).
Although we do still look to icons like Kate Moss, Nicole Richie, and Kate Bosworth for fashion inspiration, (like I said) things seem to be moving in a different direction. Who made the Celine Trapeze bag so trendy? The 3.1 Phillip Lim Pashli? The Proenza Schohuler PS1? (unfortunately I cannot take credit for that one). It's bloggers and the Internet. That's who. In the first wave of "it bags 2.0" (as I like to call it), Alexander Wang was killing it with the Rocco and Diego, Cambridge Satchel had a monopoly on the under $200 "it" bag market, and Proenza Schouler took their brand to the next level when they launched PS1 (as well as the equally as popular PS11). Now you can't go to any fashion website without seeing the Celine Luggage or Trapeze bags, the Phillip Lim Pashli, Givenchy Antigona, and for those street style stars who either make a shit ton of money or are gifted the best things ever — the Chanel Lego clutch (which will cost you just under $10k…in case you were wondering).
So now that we've had a nice lesson in "it" bags, what will be the next wave in "it" bags 2.0? I'd love to hear your thoughts on the comments section below. But if I were to say "tag, you're it!" to anyone, it would be…
Anything Saint Laurent — specifically the Saint Laurent Duffle (the new Louis Vuitton Speedy) and the Sac Du Jour (it's like getting a Birkin, but cheaper, without getting in knock-off territory). Everyone loved YSL, but regardless of what people say about dropping the Yves, fashion folks are living for SL.
Contemporary designers — designers like Alexander Wang and Phillip Lim have killed it in the contemporary bag department. Granted, those prices continue to rise as well but right now they're cheaper than their "it" bag counterparts. The Alexander Wang Pelican bag (both the satchel and the clutch) seem very versatile and classic (so it won't die out as quickly as the Mulberry Alexa). The Phillip Lim 31 Hour Bag looks like a grown-up version of the Pashli and with the Pashli's popularity, there's no reason why the 31 hour bag can't achieve "it" bag status.
Mini bags— I've already discussed handbags going mini but never thought about them with an "it" bag mentality. We already know anything Celine can get to "it" bag status in an instant (the Nano included), but I'm calling it now for the Givenchy Mini Nightingale and the Reed Krakoff Boxer Tote (both regular and mini). Everyone knows the Nightingale but it's been around for a while so it's refreshing to get a smaller version. Considering it comes in just about every color now, "it" bag status is just moments away. The Krakoff bag is popular, but not overdone so I'm curious to see if we'll get to Celine Luggage Tote status with that one.
Proenza does it again — Although I like the PS13 (which after the PS1 and PS11 became so popular, you would think the PS13 would be the next to achieve "it" bag status) I just don't think it's getting that hype like their other bags. However, I do have high hopes for the new Proenza Schouler Courier. It's just like a modified PS1…and who doesn't love a PS1?
A new designer in town — I'm getting a little ambitious here and saying that Shourouk clutches are the next street style "it" bags. Miroslava Duma has already been photographed with one (seriously, how do these people get such early access?) and with them being mini, colorful, and see-through (or glitter) Tommy and Phil are going to go crazy for it.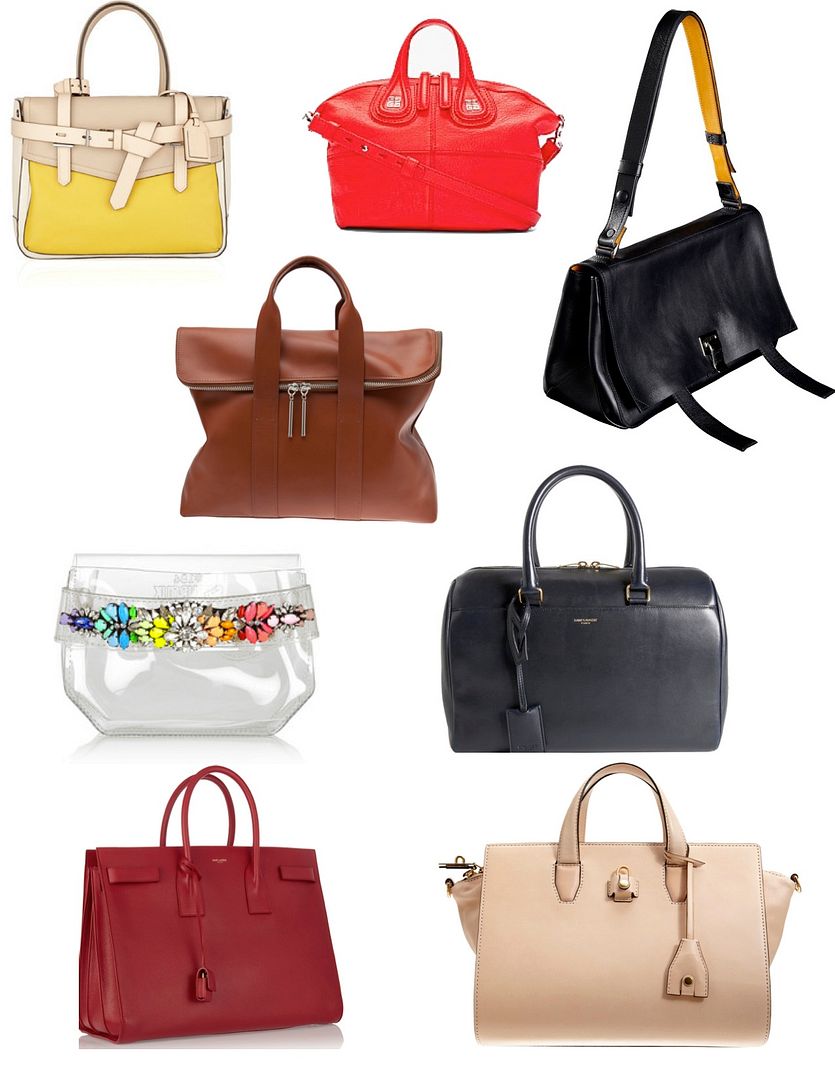 Past, present and future, your "it" bag fix awaits…
Images via The Coveteur, 1st Dibs, InStyle, Tumblr
You might want to check out...