Earlier this year I launched a new section on ChiCityFashion titled CCF Loves, where I shared my favorite fashion, beauty and home items (and my attempt to post daily). In the mean time, I've been trying to come up with a replacement for Chi City's Most Stylish (as it was something I wanted to do for one year only yet I still wanted a way to feature other people) so I decided to take CCF Loves in a different direction. And today's the big day, so here it goes…
The first person to be featured on the relaunched CCF Loves? It's Windy City Live's Jessie Kalin.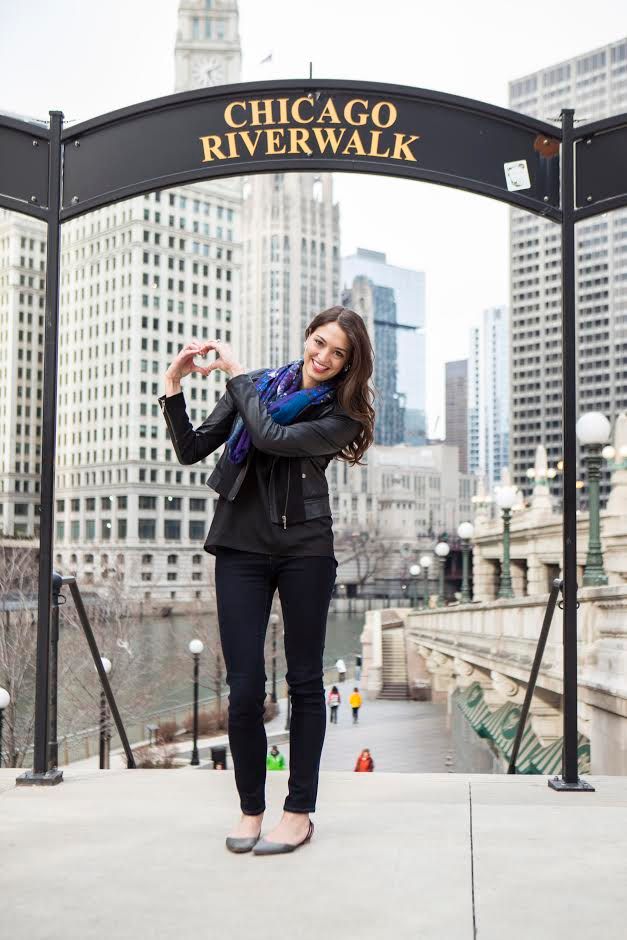 Making the decision to turn CCF Loves into this wasn't an easy one but considering the name sounds a lot better than "people in Chicago doing cool shit" and much more original than "Chicago influencers" (which are the exact types of folks I wanted to feature) I thought it had to be done. There's a lot of people in this city doing things I appreciate that aren't necessarily fashion-related and this sounded like the perfect opportunity to showcase how awesome they are. So let's kick things off with my girl Jessie, shall we?
Jessie Kalin encompasses my favorite qualities in a person — kind, down-to-earth, genuine, hard-working, has a sense of humor, likes to eat. What more could you possibly ask for? I've known her only a year or two but felt especially flattered when she took a chance on me and had my first ever live TV experience be with the show she produces. Since then, I've gotten to know her pretty well and I'm thankful to be around such a cool and talented girl doing what she loves in the Chi. So here's your chance to get to know Jessie — find out why she chose Chicago, the most memorable moment in her career so far and more.
So, why Chicago?
Why not Chicago?! I think one of the many reasons why I love this city so much is that you get the benefits of a big city – some of the best restaurants in the country (and new ones opening all the time!), job opportunities, entertainment any night of the week if you want it – but it also can feel like such a small city. It is so manageable, it's cleaner than most large cities, you've got the gorgeous lake to hang out at (when it's not polar vortex-ing…) and I've found people are just friendlier and more inclined to help each other out.
I grew up in Minnesota and went to school at University of Wisconsin-Madison. When I graduated, I knew I wanted a bigger city but wanted to stay in the Midwest. Chicago was an easy solution. In my industry, most people either move to LA or NYC for job opportunities. I've been lucky enough to have been able to develop my career in the city that I love. It's important to me that I always feel challenged in my job and that I consistently move forward with it. Chicago has provided that for me over the years so I've never had the desire to leave. I've also worked so hard to develop a strong network in this city and couldn't imagine leaving it all behind!
Top 3 favorite things to do in the city?
1) EAT! My go-to places are Le Colonial, Osteria Via Stato and Piccolo Sogno. They never disappoint. 2) One of my favorite things to do in the city is walk on the Lake Shore Drive path with my fiancé, Eli. It's the best way for me to unwind after a long day (that and a glass of wine!) 3) I love going with girlfriends to the Randolph Street Market on weekends. They've got such unique art, jewelry and clothing. I could spend hours rummaging through it all.
Most memorable moment in your career so far?
My most memorable, was probably my first. The first show I was really a part of at The Oprah Winfrey Show was a special on the Dancing with the Stars champions. It was my first time being included in everything from the booking to the rehearsals and to the taping. It was all so new and exciting and was the first time I felt the rush of adrenaline that comes from the job. That rush is what kept me wanting more and was the moment that really solidified my desire to be in the industry. (That and somehow I ended up getting a quick dance lesson from Alec Mazo during rehearsal down time!)
Any words of advice for someone trying to break into your field?
Get your foot in the door any way you can. I knew when I moved to Chicago that I wanted to get into production for The Oprah Winfrey Show. After several failed attempts to get an internship on the production team, I interviewed for a position in the affiliate relations department and was offered the job. I knew it wasn't exactly what I wanted to do, but it allowed me to get my foot in the door. I ended up learning so much about the business which really helped me down the road. Once I was in the door, I slowly made my way over to booking and production. You never know where one job is going to take you. It's a process to get to where you want to be. Also, don't underestimate the power of networking and always send handwritten thank you notes!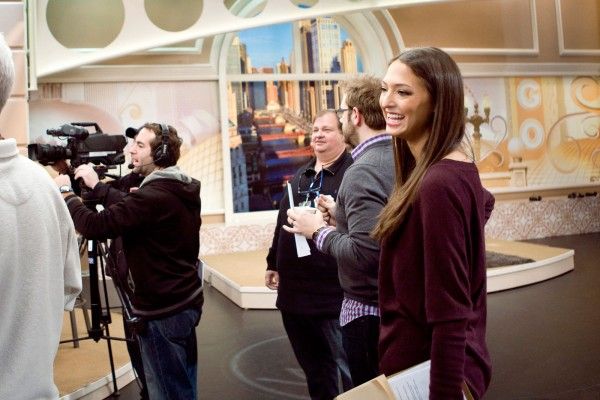 Favorite segment you've produced on Windy City Live?
I just produced a segment with Sarah Jessica Parker which was pretty memorable. I, along with the rest of the world, have always followed her career, so it was pretty monumental to not only meet her, but produce her! She was such a genuine and down-to-earth person which made the entire experience that much better.
It's also so satisfying to me to shed a light on all the great talent in Chicago. Whether it's new singers, stylists, designers or artists, we have such an incredible platform on Windy City LIVE to highlight people that might not otherwise have the opportunity to be recognized. I love being a part of that and introducing them to our viewers.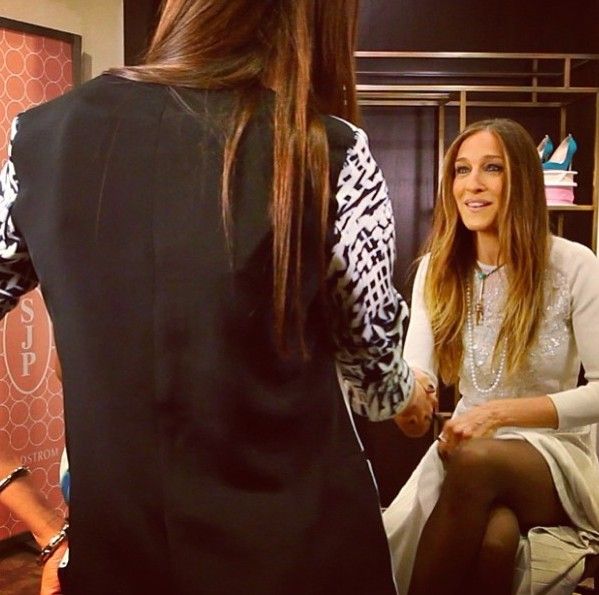 Looks like Jessie and I are on the same page– exactly the reason why CCF Loves will now be about talented Chicagoans everyone should have the opportunity to know. And if you think you're needing some more Jessie Kalin in your life, you can always follow her on Instagram.
—
Thoughts on the new CCF Loves? More importantly, how badly do you now want to be friends with Jessie? Hope you enjoyed the relaunch, friends!
First image by Heather Talbert, others via Facebook
You might want to check out...