If I'm going to wear tropical pants paired with a tee that straight up says Kenzo Jungle, then I think it makes sense to go all out with a nature background…don't you?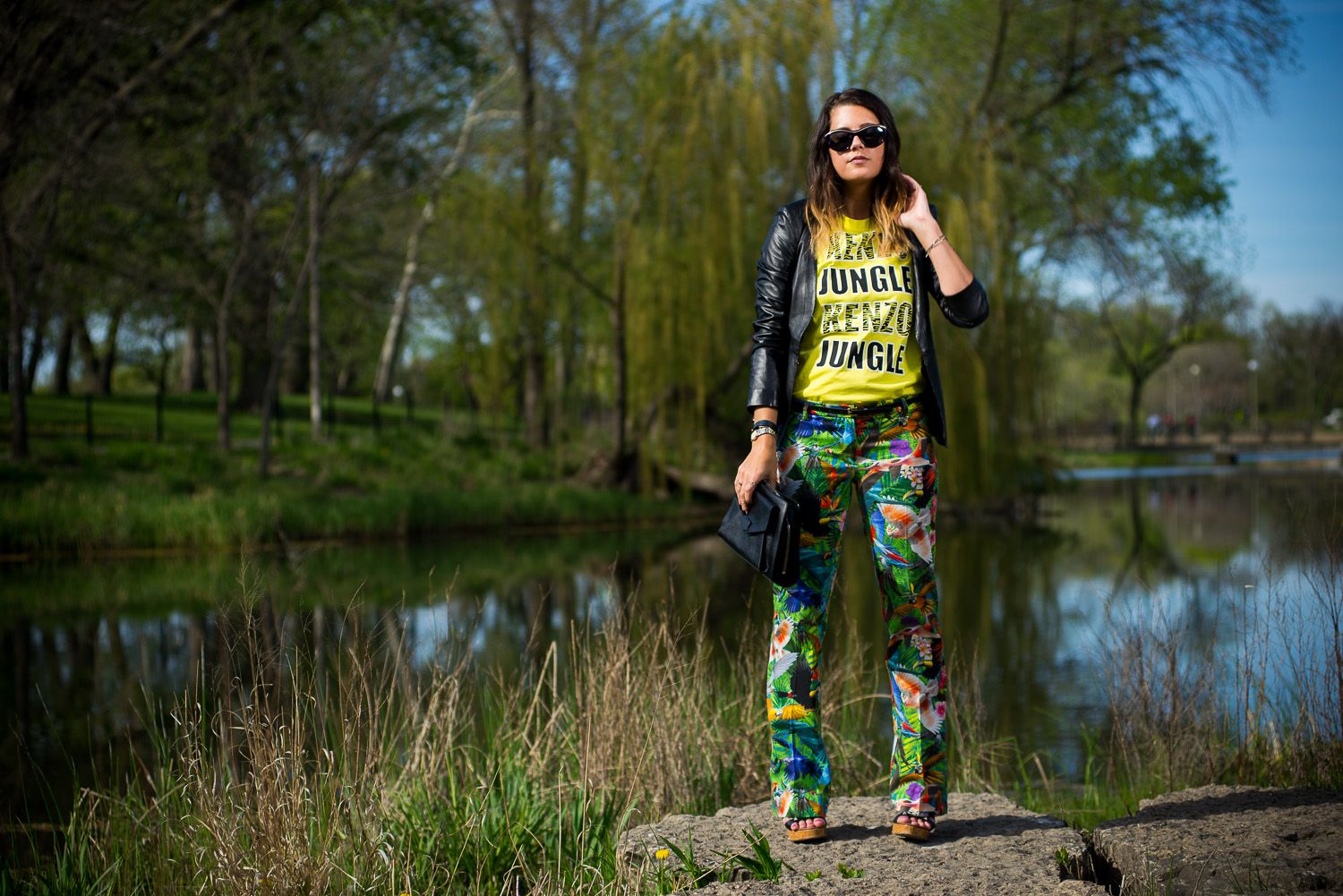 This was my first time at Humboldt Park and it's actually a really great place. It's cool to have something like this in the city. How cool do you ask? Well I saw a turtle. That's how awesome it is.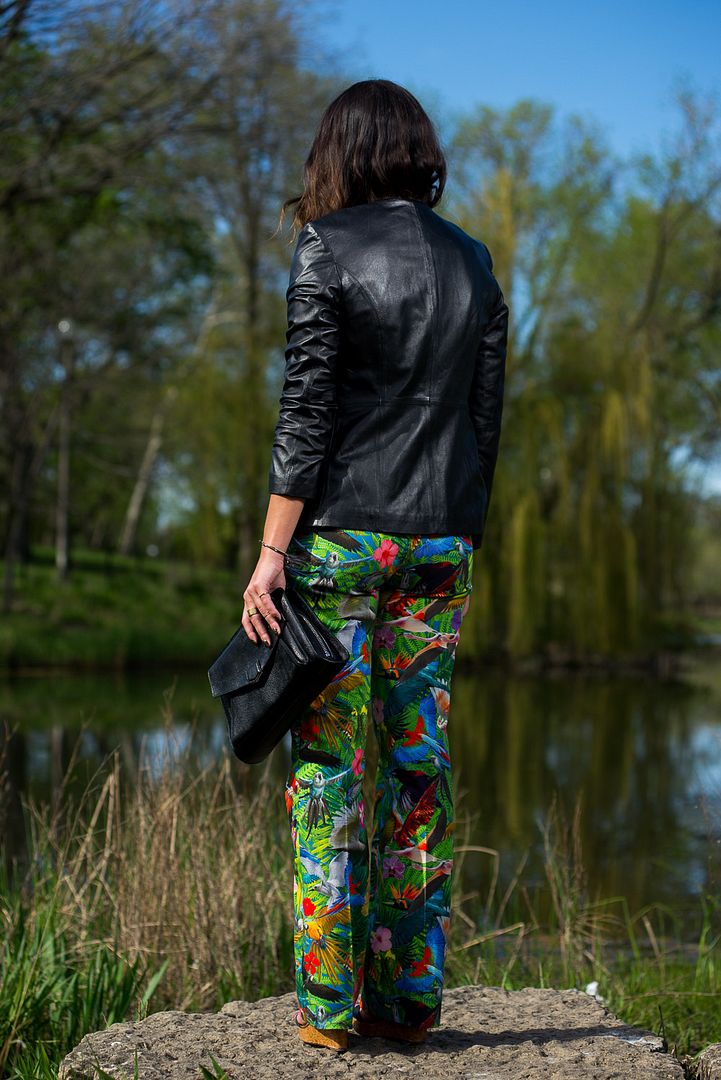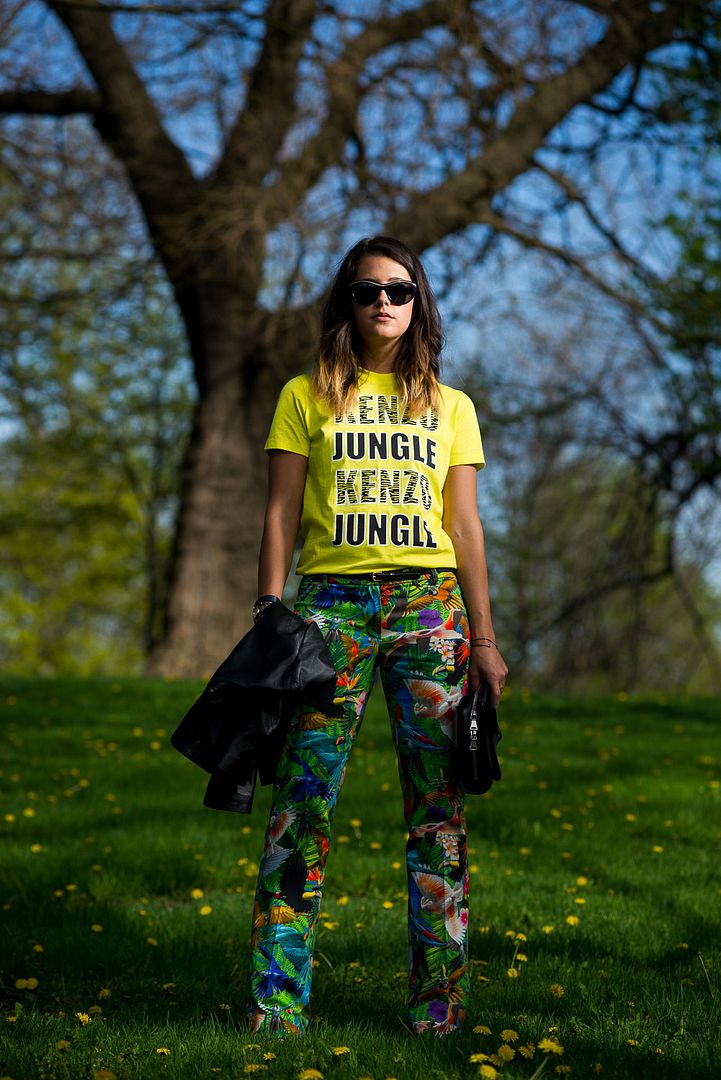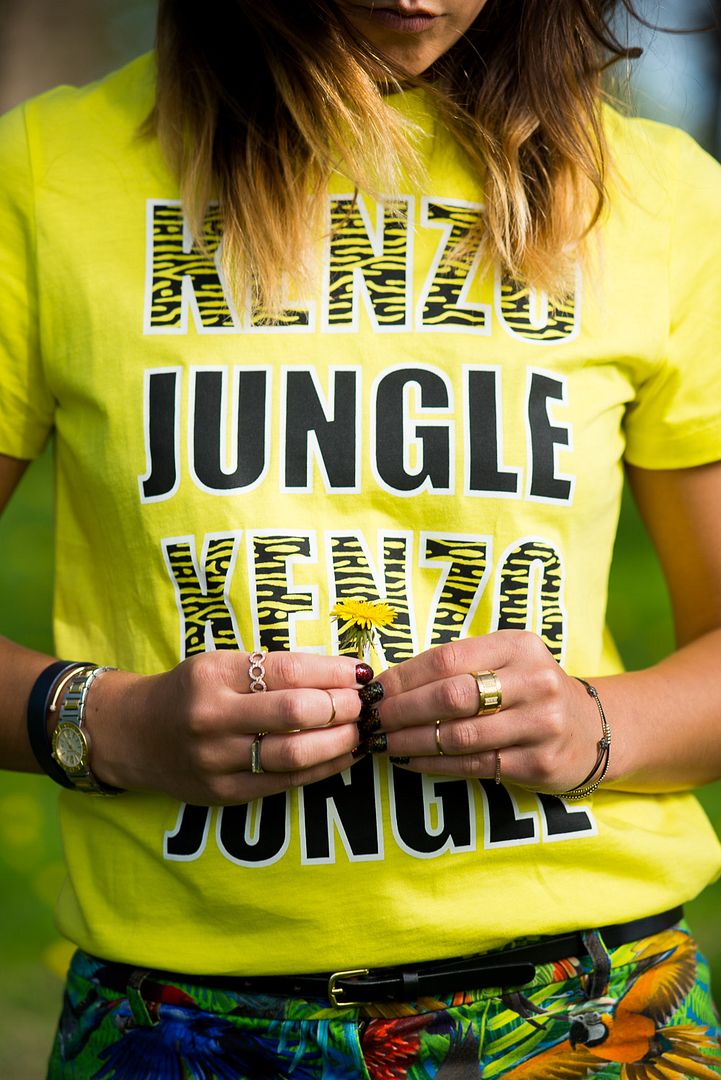 My "this is too much nature" face (because I know you're all curious what that looks like…)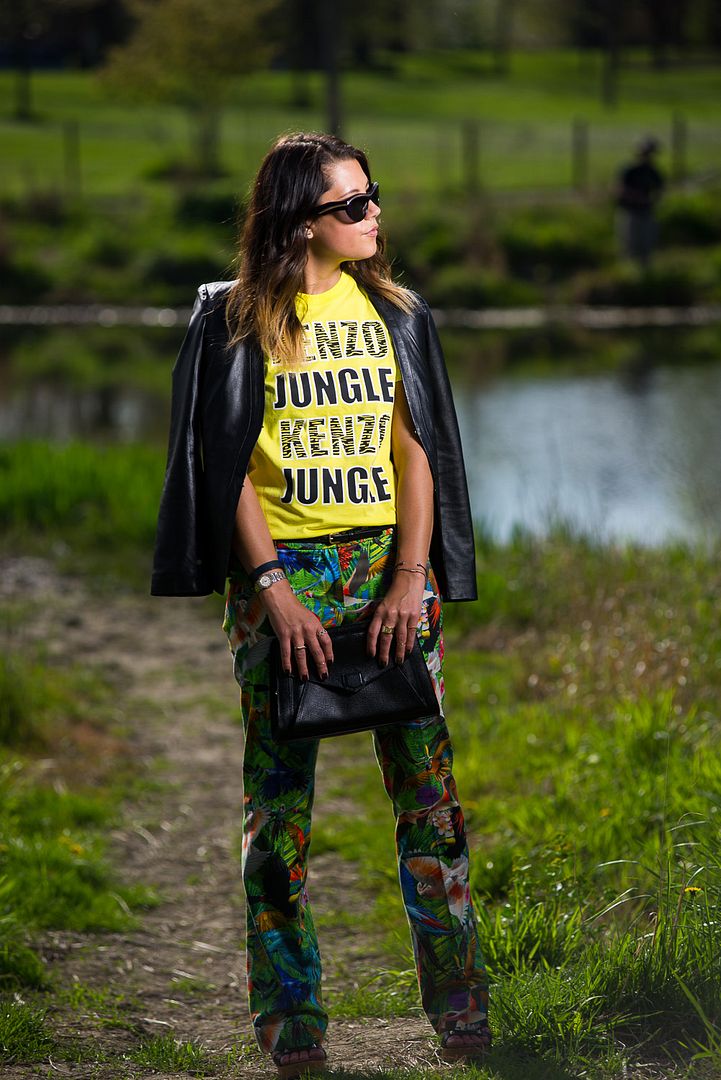 Ta da!
WHAT (am I wearing):
Shirt: Kenzo. Pants: Altuzarra. Blazer: C/FAN. Sunglasses: Theo. Shoes: Valentino. Bag: Proenza Schouler. Rings: Cartier, Dana Rebecca, Jules. Bracelets: Celine, Dana Rebecca, Vale. Earrings: Dana Rebecca.

WHY (am I wearing it):
Oddly enough, this look all started with the jacket. I wanted to wear the Jena blazer before it got too hot (but who am I kidding…we have at least another month, based on Chicago's lovely weather patterns). Because it was super nice out when we shot these on Tuesday, I had to make my look somewhat springy. But why be somewhat springy when you can be all out JUNGLE? I've worn these pants several times, but always with a black shirt, so I decided to take a bit of a risk (even more of a risk than wearing these pants in the first place). If I'm going to wear something as crazy as this, though, everything else must be toned down: black accessories, the usual jewelry and eyewear that actually helps me see it all (yay for prescription sunnies!)
WHERE (can you get it):

Photos by Daniel Kelleghan