Lace on lace. Sweatshirt and sweatpants. Let's just say I'm one happy girl.
And when in the studio…no need to worry about weather restrictions. HALLELUJAH!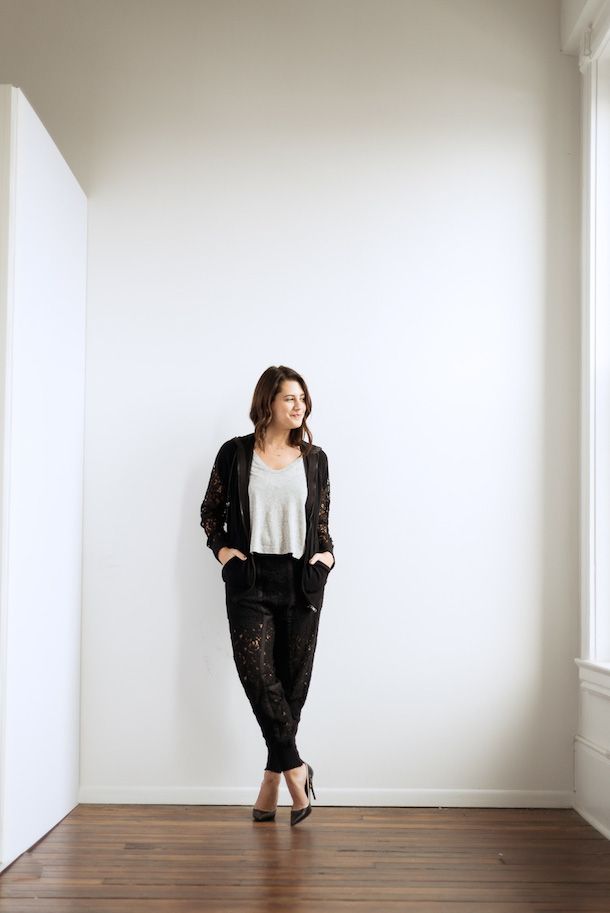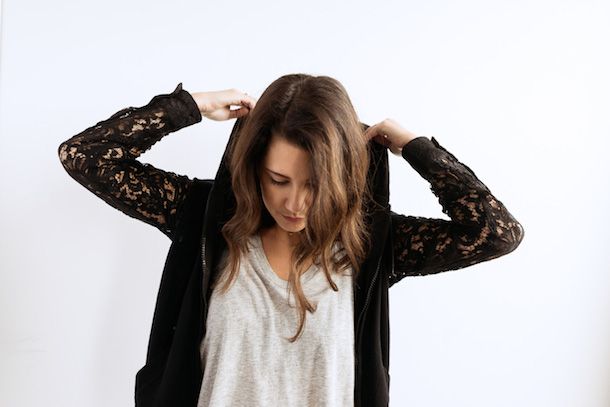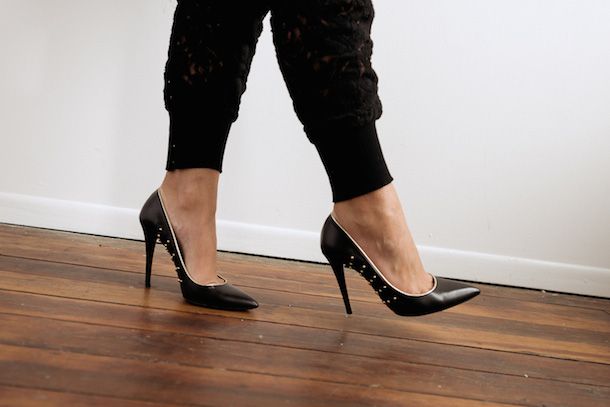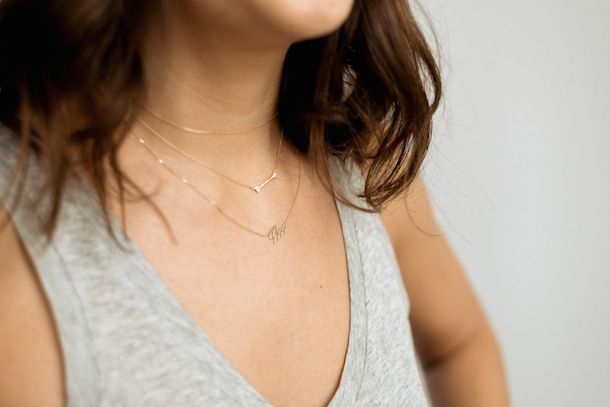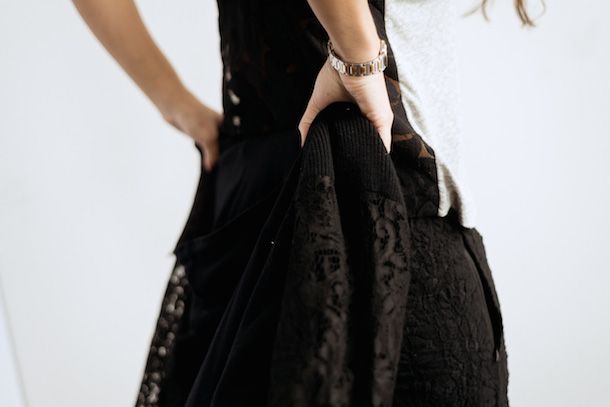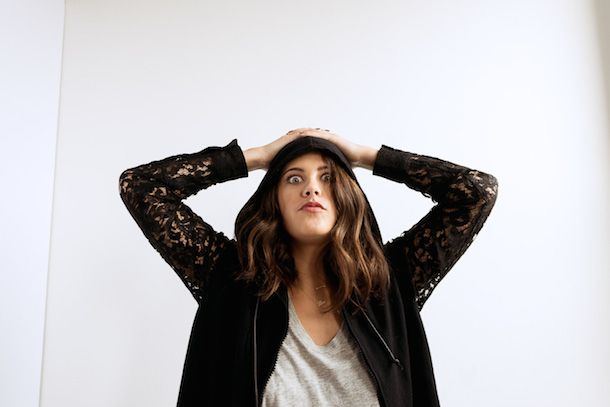 Crazy lady…
WHAT (am I wearing):
Sweatshirt: Sacai Luck. Shirt 3.1 Phillip Lim. Pants: Nina Ricci. Heels: YSL (before they dropped the Yves). Earring: Delfina Delettrez. Necklaces: Tasaki, Shay, House of Waris.
WHY (am I wearing it):
This isn't my first time at the rodeo when it comes to lace pants. In fact, at any given moment in Fall / Winter, I'm either in my Frame Denim, leather leggings or these lace pants. So for this look, I went with the lace pants, mostly because I happen to come across a lace-sleeve sweatshirt during my Miami travels that I knew would have to complete an all-lace look. I thought about going ALL out with a lace tee and my lace slip-on sneakers just for the hell of it, but I decided to be more realistic and put together a lace outfit that I'd actually wear for many occasions. Now with everything I'm wearing on the looser side (this is a lace sweatshirt and lace sweatpants after all), I had to go with heels. As much as I love my flats, there's certain looks that need some height, and this is one of them. So why lace on lace? Because it's comfortable, it's a different way to do the "monochromatic trend" and it's AWESOME.
And if you had any desire to see this photoshoot in motion, I got a little crafty…
WHERE (can you get the look):
Photos by Dan Kelleghan
You might want to check out...