Yes, such a thing exists. Can you believe it? AND it's not ironic that it's called the Jena blazer…it is indeed named after me. Hashtag humble brag.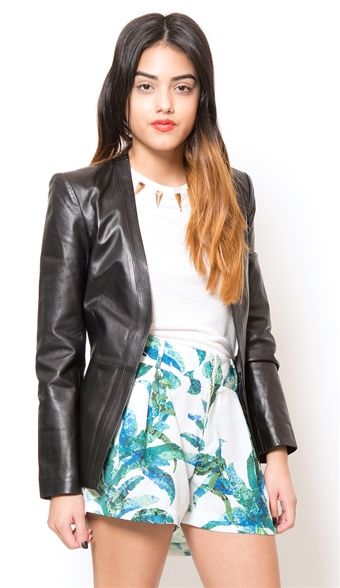 I actually found out about this in the Fall when I was at Edith Hart and Christina Fan (the designer behind C/FAN) was there showing her Spring 2013 collection. She told me about the Jena blazer and I thought she was joking, but it is leather after all…so it had to be true. Although it's not ideal to wear with a sweatshirt, it's a pretty badass piece. Side note, I'm kind of obsessed with this model and I'm pretty sure she will be able to rock the Jena blazer better than me. Awesome.
So instead of friendship bracelets, let's make friendship leather blazers happen. The C/FAN 'Jena' blazer is available at Edith Hart (1917 N. Damen) and online here…and pretty soon, in my closet.
You might want to check out...