Oh hey. Today is the day. Let's talk about Lou & Grey! And it's those very reasons I am a fashion blogger and not a poet. Now sit back, relax…and let's get comfortable.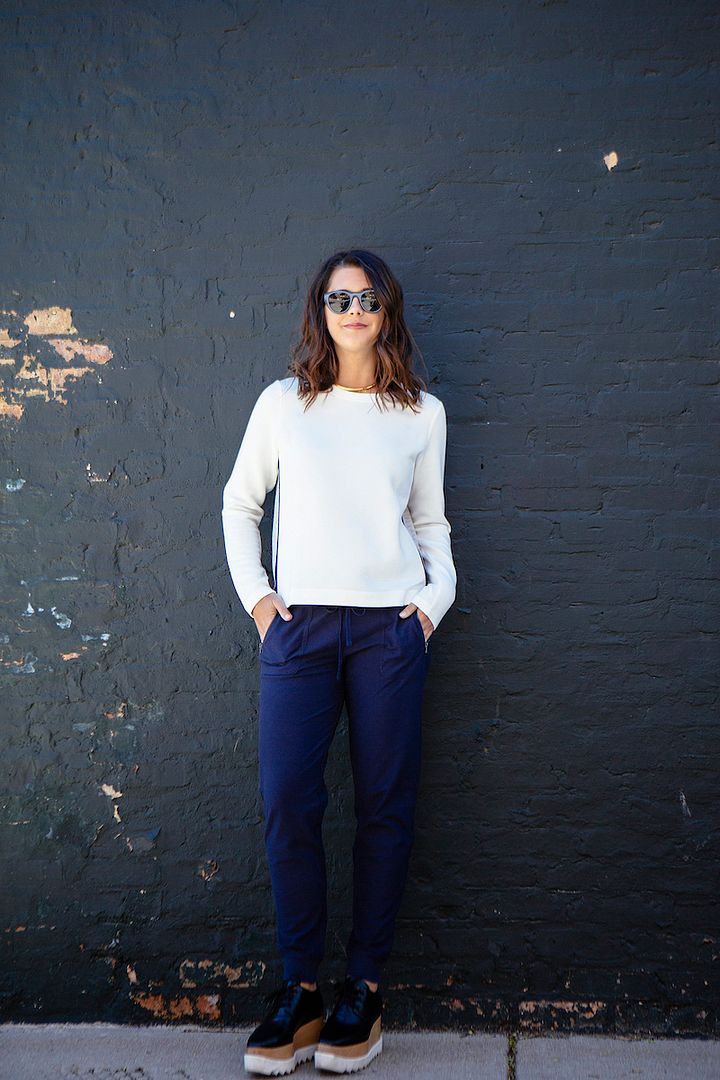 Literally, I could not be more comfortable.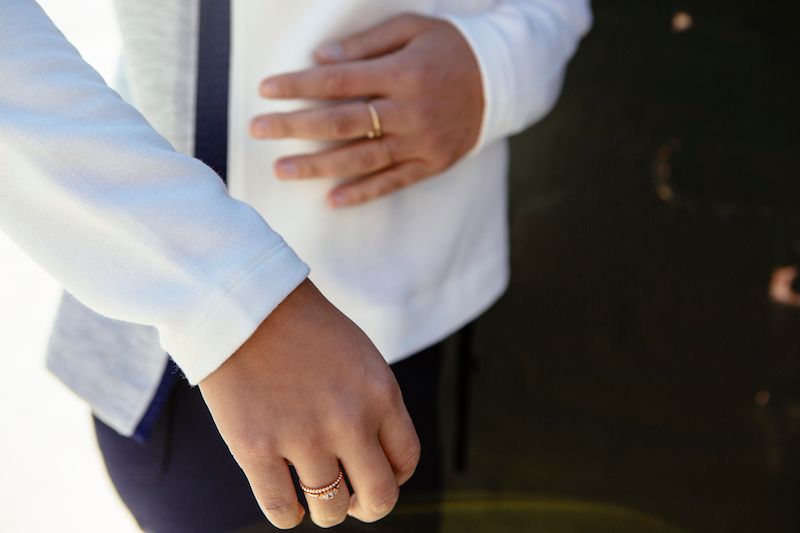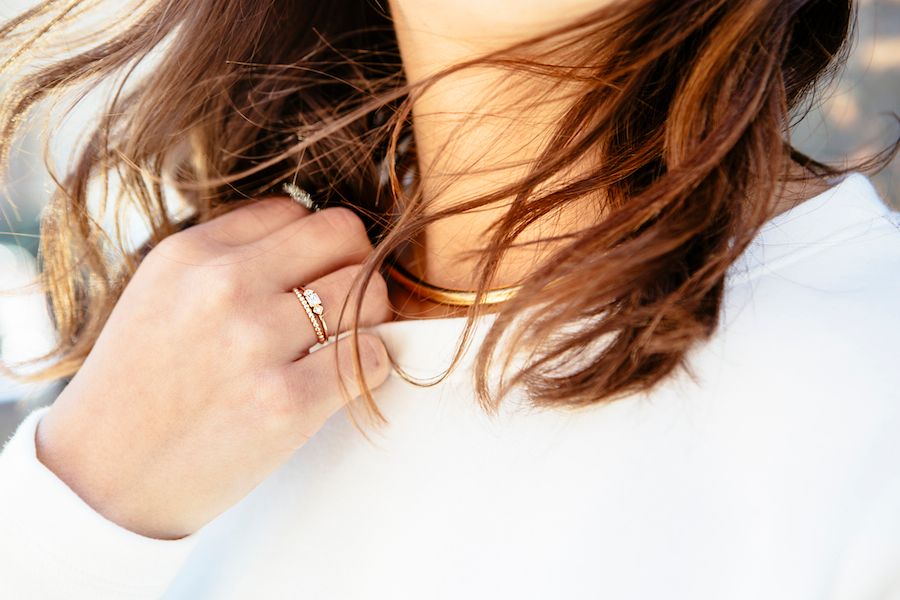 WHAT (am I wearing):
Top: Lou & Grey. Pants: Lou & Grey. Shoes: Stella McCartney. Sunglasses: Margiela x Mykita. Necklace: Jennifer Fisher. Ring: Shashi.

WHY (am I wearing it):
If you haven't heard the big news yet, Lou & Grey is now open in Chicago. If you have no idea what I'm talking about, let me fill you in. What was once Loft's in-house loungewear brand is now its own full-on stand alone store…that's offering way more than comfortable yet stylish clothes. I checked it out over the weekend and not only is the space so Pinnable (or in this case, Instagram-worthy) but they do a fantastic job of supporting local / emerging jewelry and beauty brands…which I am all about. I told you I'm in the process of making the switch to all natural beauty products, and I'm even one step closer thanks to these new Town & Anchor buys from Lou & Grey (and super cool their products are all made in Chicago!) Now I could go on and on about their super cool apothecary department and the awesome (and affordable) jewelry designers they carry (like that ring you see up there that was about $40!), but L&G started with the clothes and we're going to end with the clothes. It's sort of perfect now that loungewear has pretty much become ready-to-wear (especially with Athleisure still happening), we have so many more comfortable options when it comes to getting dressed. Although technically this look is just a sweatshirt and sort-of sweatpants (my favorite!) I had to make it "out of the house" appropriate with some funkier shoes (and not my go-to loafers). I could wear heels, but you know I'm not going to. Platform brogues are always the best compromise for me. That, plus a few hints of rose gold…and I'm one happy camper (although I don't camp…especially in those shoes).
WHERE (can you shop my favorites):
In partnership with Lou & Grey. Photos by Heather Talbert.
You might want to check out...