This Thursday June 30 InStyle Magazine and Havaianas are hosting the first ever Havaianas pop-up shop at North Avenue Beach. I am honored to be on the host committee for this amazing event!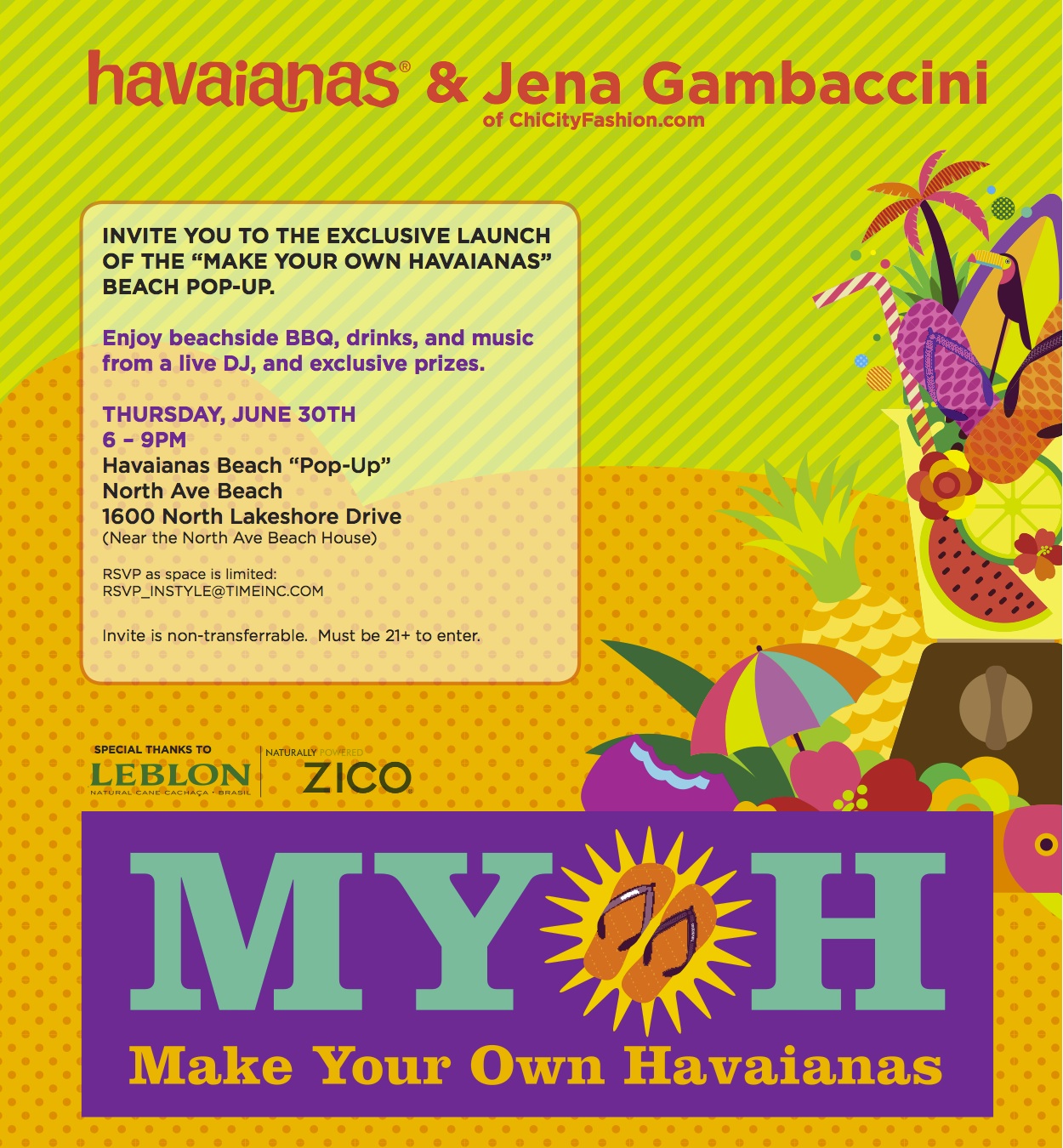 Ever wanted to design your own flip flops? At the Havaianas Beach Pop-Up, you can! Guests will be able to customize their own color combinations with a choice of 10 different flip flop straps and bottoms to mix and match with over 20 different pins styles.
This event is invitation only so I am giving 3 lucky readers the chance to attend the Havaianas pop-up. All you have to do is leave me a comment telling me you want to come and I'll notify you by Wednesday evening to let you know if you've been chosen. Just be sure to include a valid email (only visible to me) so I can officially invite you to be my guest at the "Make Your Own Havaianas" Beach Pop-Up.
Good luck!
You might want to check out...