When it comes to complete outfit dressing, I'd say I'm a bit of a newbie (unless you count my elementary school days). Currently I have three options to choose from — one PJK summer set that I won't be able to wear here in Chicago for a very long time, one sequin sweatsuit that I've surprisingly gotten a lot of use out of, and now a complete Ohne Titel grid-print look (which if you're thinking to yourself that those pants look familiar, you're right).
I guess you can just call me prints charming…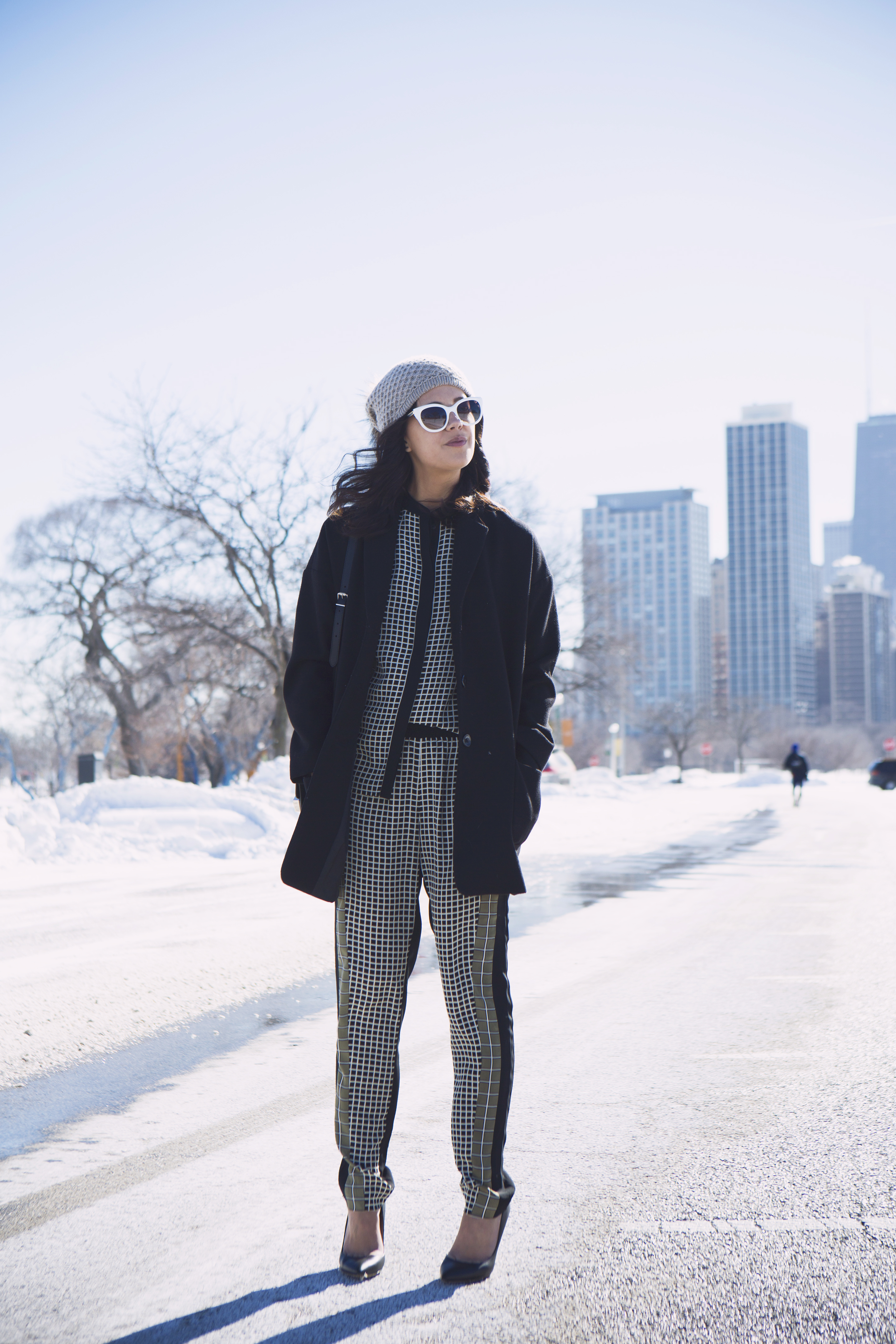 Both matching prints and mixing them are no new phenomenon. You've officially seen me do both — watch me mix, now I match.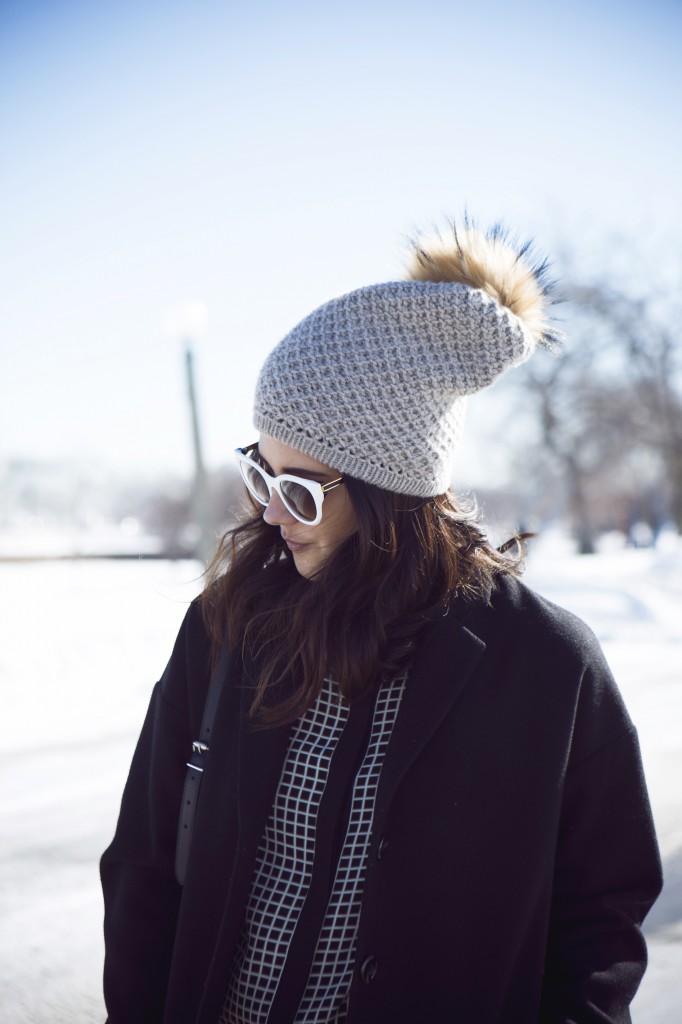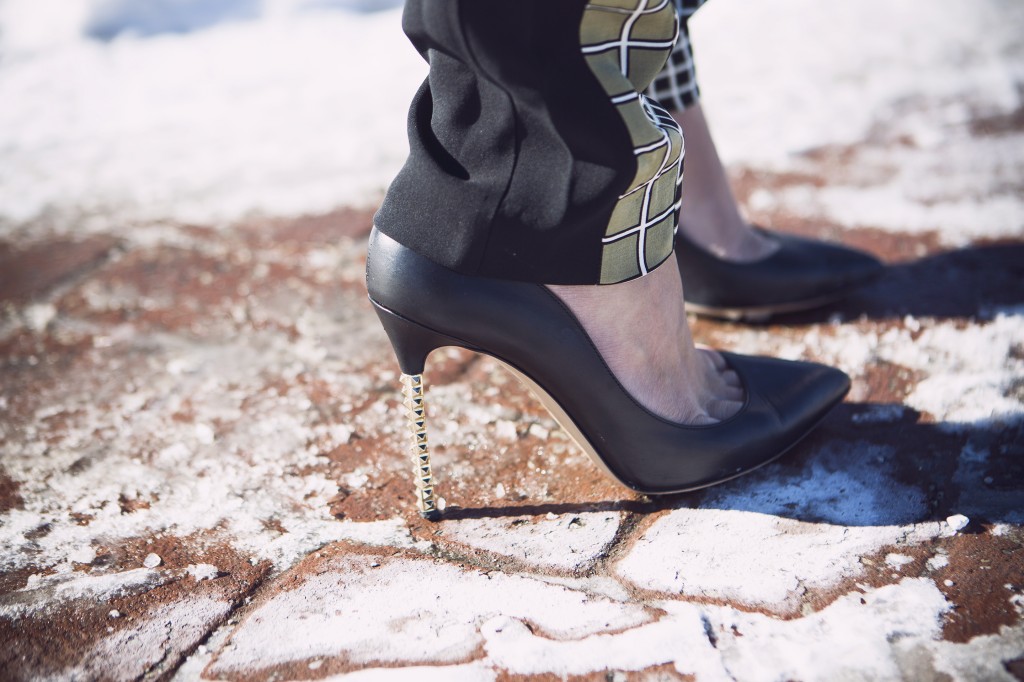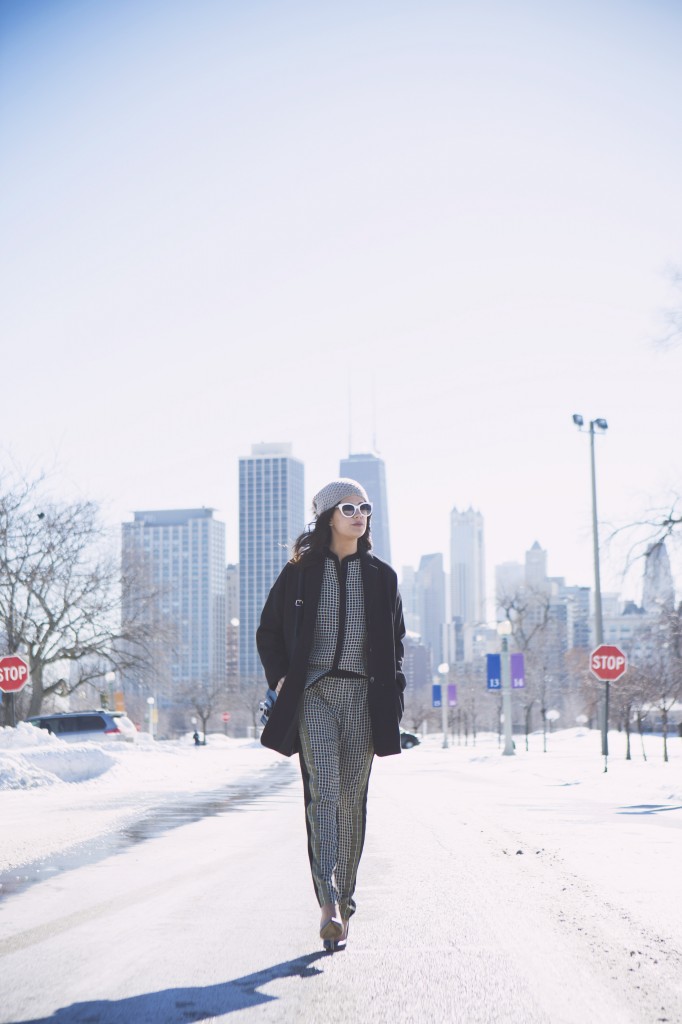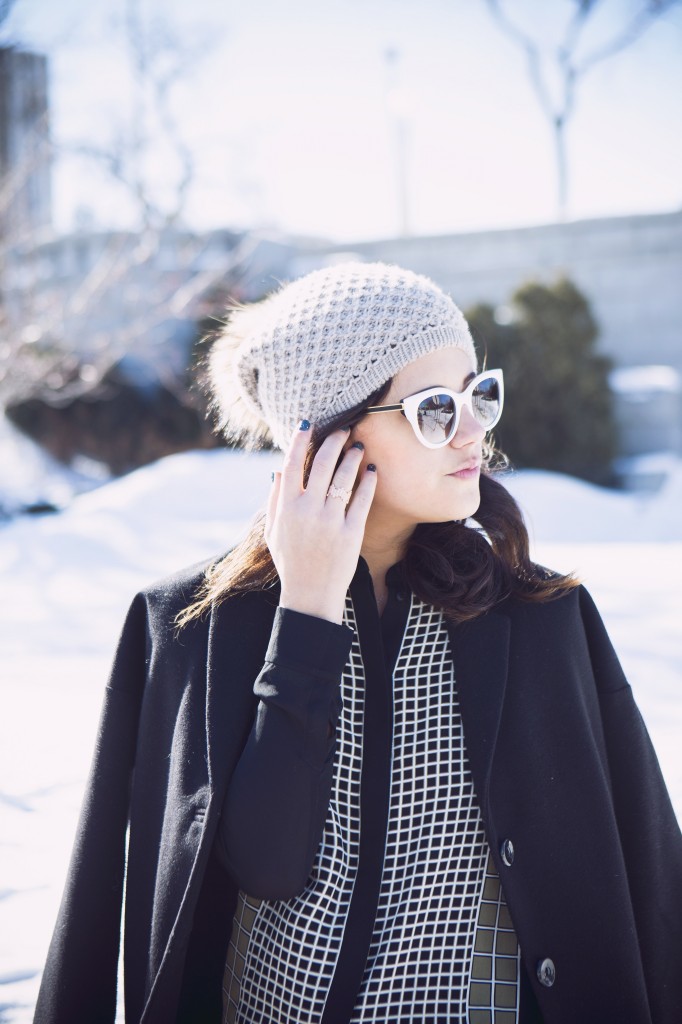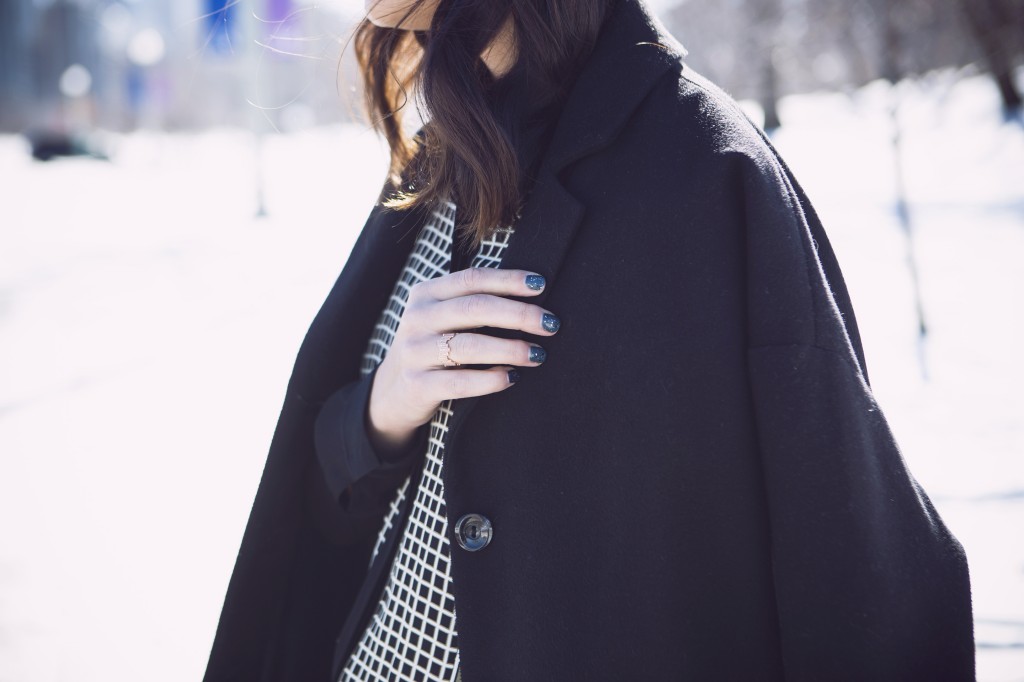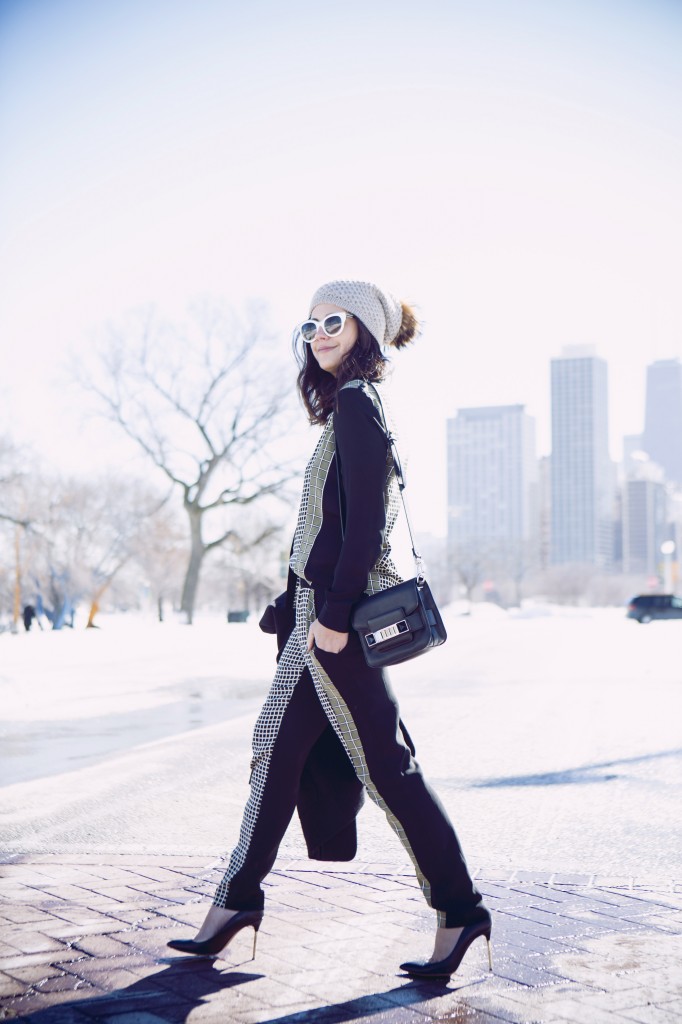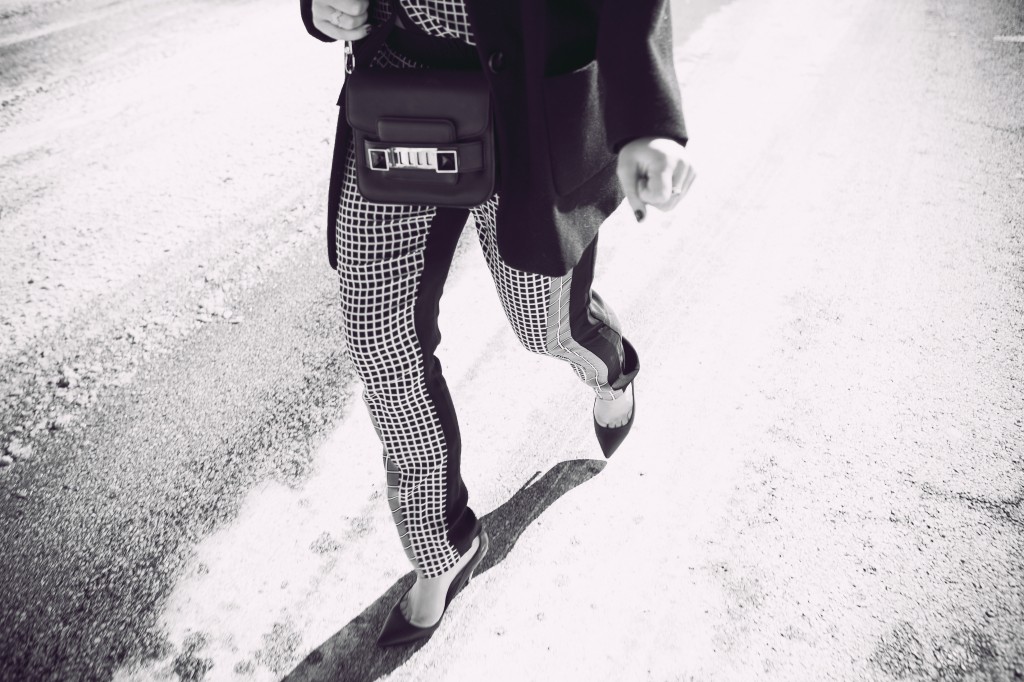 WHAT (am I wearing):
Shirt / Pants: Ohne Titel. Coat: Topshop. Sunglasses: Thierry Lasry. Shoes: Valentino. Bag: Proenza Schouler. Rings: Dana Rebecca. Hat: Inverni.

WHY (am I wearing it):
The question should be, why wouldn't I wear this? Like I mentioned, it all started with the pants. But I recently found the matching top on sale so of course I knew it was meant to be. It's been decent out the last few days (and by decent I mean above zero, so clearly we have pretty low standards when it comes to temperatures here) so my typical huge coat/scarf/gloves situation wasn't necessary. Because of this whole prints on prints thing, I had to keep the rest of the look simple — basic coat, black pumps, black bag and of course my trusty Inverni hat…that if you're sick of seeing it here on CCF/Instagram, you better get used to it. It's not even February. We have a long road ahead. Top it off with some fresh white sunnies (that will most definitely be coming to Australia with me next week), and you can call me the Fresh Prints of Bel-Air Chi City (okay I'll stop with the prints puns now).
WHERE (can you get the look):

Photos by Heather Talbert
You might want to check out...