Last week I mentioned I'd be heading to Melbourne and to look out for some street-art-a-grams. So that of course happened and so did this…
Can you spot all the Australian designers seen in this post?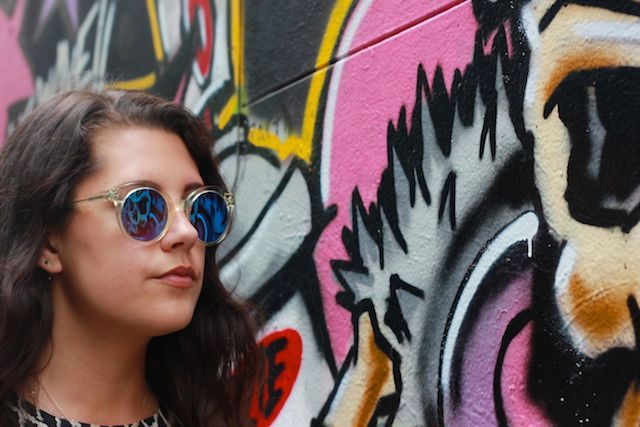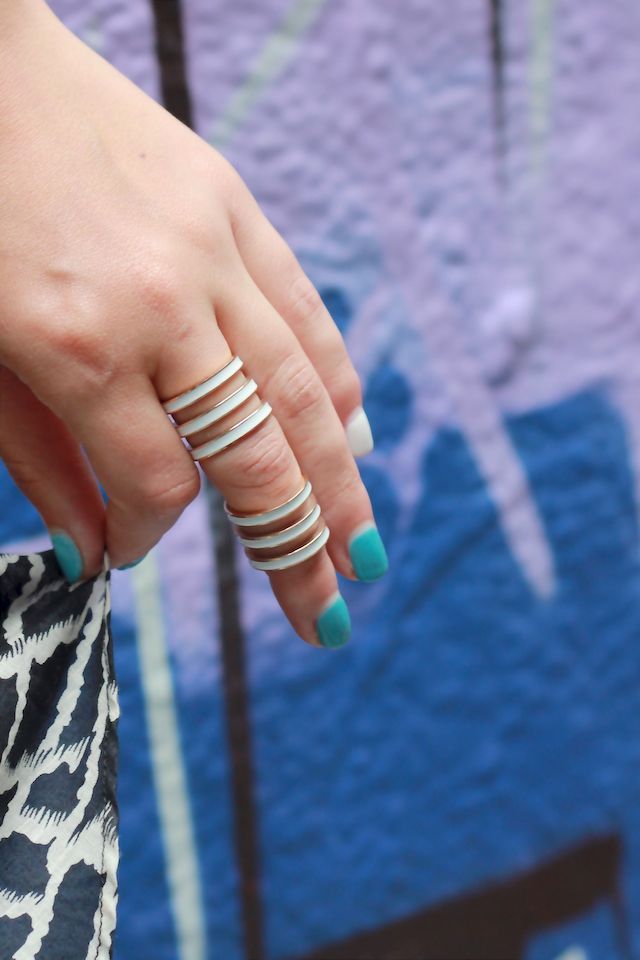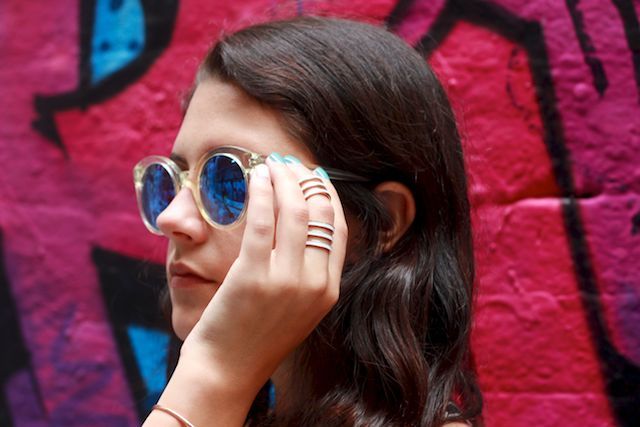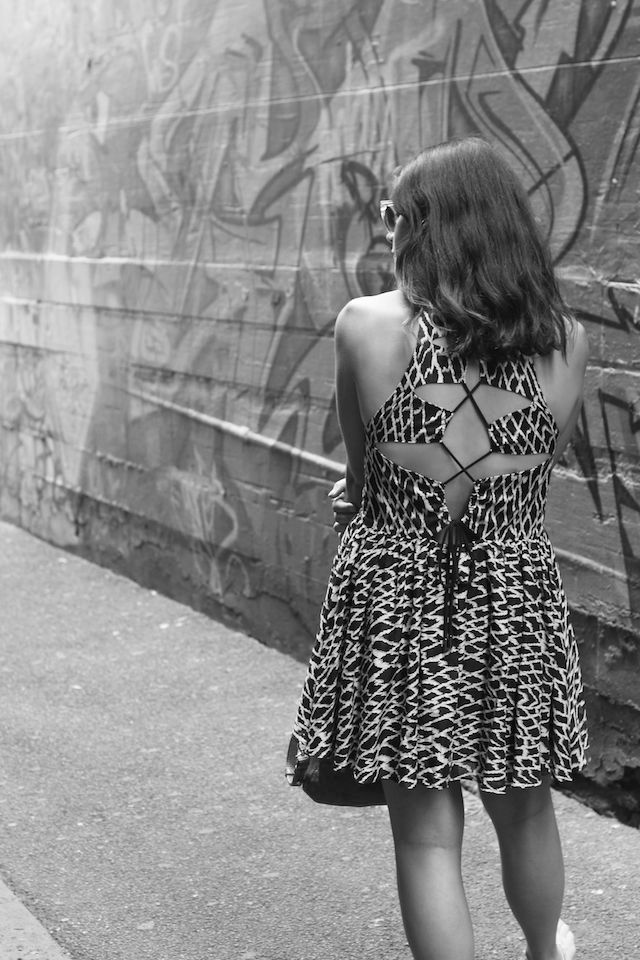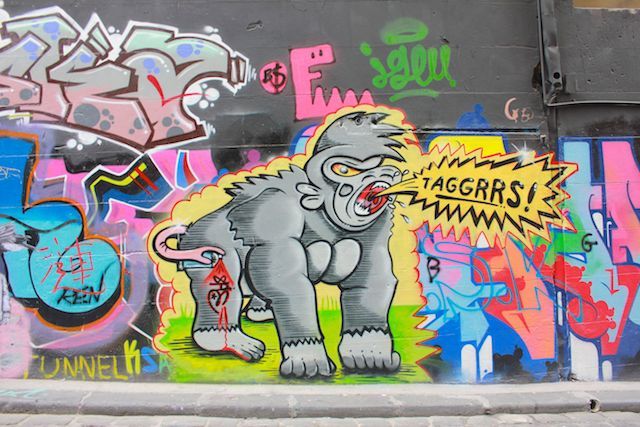 WHAT (am I wearing):
Dress: Zimmerman. Sunglasses: Illesteva. Shoes: Chanel. Bag: Givenchy. Ring: Amber Sceats. Earrings: Gabriela Artigas, Catbird.
WHY (am I wearing it):
Okay the answer is two — I'm wearing two Australian designers here (Zimmerman and Amber Sceats). I was pretty excited to be back in Melbourne, now that I have even more of an appreciation for street art. I knew that the famous Hosier Lane (pictured above) had to be the background for a WWW post. Everything here in Australia is pretty casual (I haven't even worn heels since I got here) so a simple sundress and comfortable sandals were a must for exploring the city (and a loose dress for mass food consumption…it's all just so damn good). Completing the look with some color in the sunglasses and handbag (and Melbourne street art, obviously), along with some new jewels from Gabriela Artigas (more on the designer here) as well as Amber Sceats (AKA my Repossi-look-alike, who my friend just wrote about the other day). And if you're thinking something looks off, you're probably right — this is the direct result of me leaving the hotel room with my hair wet. And the fact that I decided to publish these photos means I REALLLLLY like street art.
Just one more day left here in Sydney…then back to #SnowOnSnowOnSnow
WHERE (can you get the look):
Photos by Eva Daiberl
You might want to check out...