What do you get when you cross high quality nailpolish, a super talented nail artist and one of the raddest stores in Chicago?
My new manicure!
Nailpolish company RGB celebrated the launch of their new fall colors at Space519 last night and had complimentary nail art from Astrowifey. Those are all just really good things, so I obviously had to attend.
I had met Ashley from Astrowifey once before, saw what she could with nails (which is really just incredible) so I told her to surprise me with my manicure. Here's how it went down.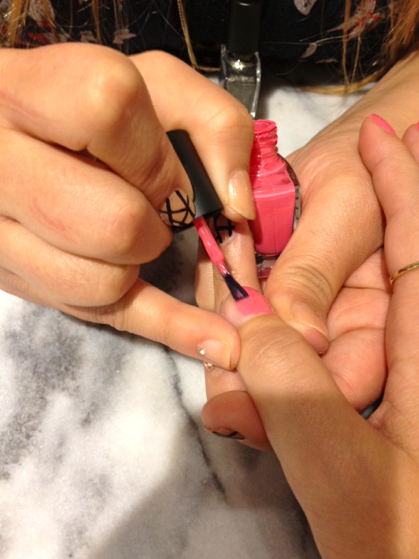 Let's just say….I'm pretty damn excited about it.
And if you haven't been to Space519…go now (and by now I mean during normal business hours). They have Illesteva sunnies. And I will leave you with that.
You might want to check out...