In the wonderful game known as fashion musical chairs, a big move was made (or at least FINALLY officially announced) yesterday. After rumors floating around that Nicolas Ghesquière would be taking over for Marc Jacobs at Louis Vuitton…LVMH confirmed that the former creative director of Balenciaga will indeed be heading to LV. So what should we make of all this? Let's find out.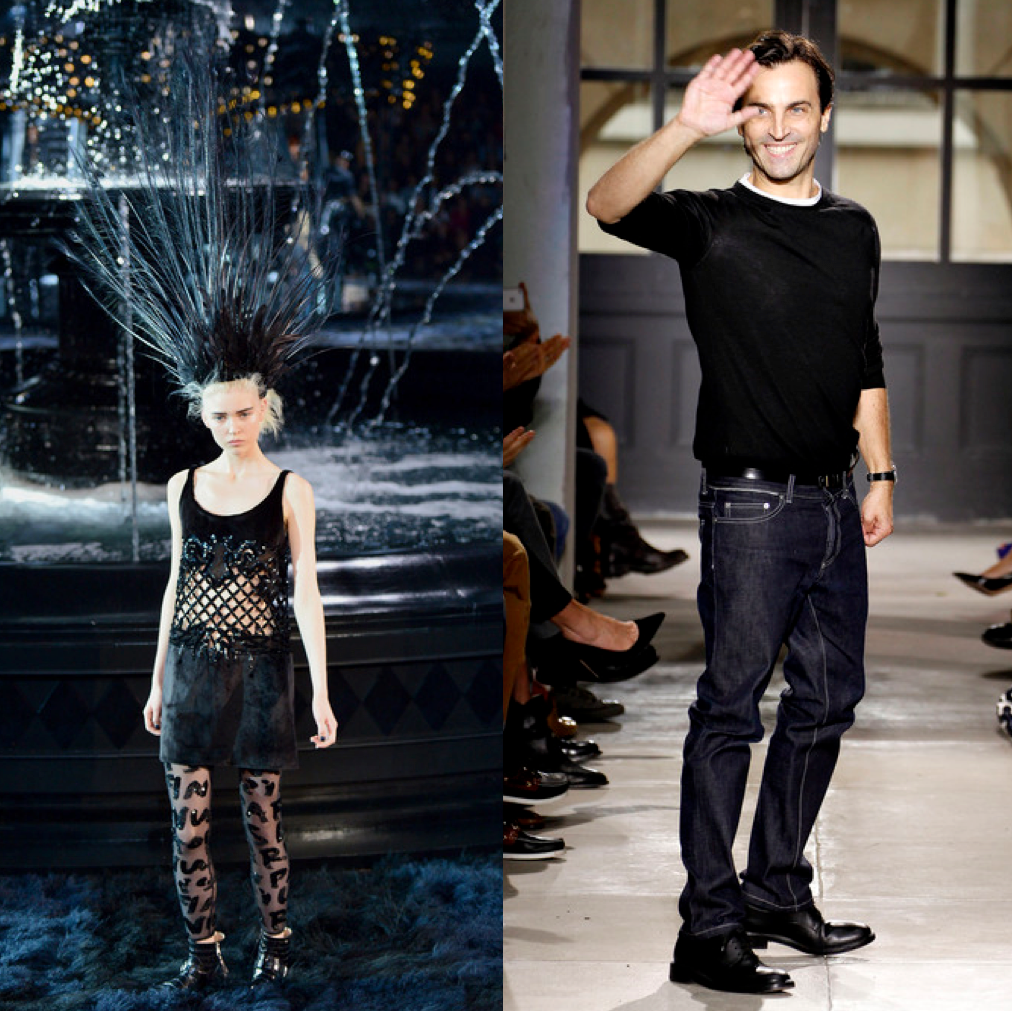 Let's start off with…why Nicolas? (besides the fact that he's insanely talented and could have started his own line but being the Creative Director of Louis Vuitton doesn't seem like such a bad gig either). Nicolas is the one who's responsible for one of the most iconic "it" bags of our time, the City Bag, and with a brand like Louis Vuitton who heavily relies on their monogram print to drive sales (which is the least expensive for them to sell), it makes sense to bring someone in who has such an eye for luxury accessories. Now don't get me wrong, Marc Jacobs clearly knows what he's doing when it comes to accessories, as does Nicolas for ready-to-wear, but from both a creative and a business standpoint, this all actually makes perfect sense. Basically Louis Vuitton wants to become even more luxe and they're hoping Ghesquière is the guy to make that happen. Marc Jacobs was brought on to LV in '97 to modernize the brand and in his 15+ years at the label, he introduced ready-to-wear, shoes, fashion jewelry and eyewear. So with all that Marc has done for Louis Vuitton, I'm curious to see if Nicolas will introduce a new category to the brand as well as see the direction he takes that classic monogram.
Like I said, with his experience and expertise in French fashion, it makes perfect sense for Nicolas Ghesquière to be at Louis Vuitton. But you really have to wonder how he feels about Alexander Wang at his "alma mater." Now I love Alex (yes we're on a first name basis now), don't get me wrong…but if I were Nicolas I'd be a bit concerned that someone who's been an American designer for only 8 years (and hasn't even made it to the big 3-0 yet) has been appointed to take over such a historic French brand. But this is about Nick and Louis, not Alex's new gig so let's get back to those bags.
In the top row pictured above are the Louis Vuitton Spring 2014 bags (such collection marks Marc's last time around at LV) and the bottom row shows Balenciaga's Spring 2013 bags (this was Nicolas Ghesquière's last collection at Balenciaga). There's more to both brands than just bags (although both Louis Vuitton and Balenciaga are widely known for their handbags) but it shows how different the designers are and I'm hoping to see some of those clean lines and what I like to call "avant-garde minimalism" (that Balenciaga is the epitome of) at Louis Vuitton. I'm not saying I hate LV but it's never been my favorite brand. With Nicolas as the new creative director, though, I have high hopes and I really can't wait to see what he does (NG monogram anyone?)
So what do you think of all this? Would you rather have had someone else take over for Marc Jacobs at Louis Vuitton? What are you looking forward to seeing from the brand under this new creative direction? Also, WHEN WILL THIS GAME OF FASHION MUSICAL CHAIRS FINALLY COME TO AN END? (or at least take a short break…it's like the Kardashians, I just can't keep up)
Images via Style.com