Although they can be tricky to capture, I wanted try some night time style photos for What Why Where. These were taken last week before the Burberry party (so if you thought I took photos the same day I posted them, you're wrong…and I'm sorry) and this is almost my exact outfit for the event. Can you spot the difference?
I last minute decided on a sequin bomber for the party instead of this Givenchy blazer seen above. I'm a Gemini…always indecisive.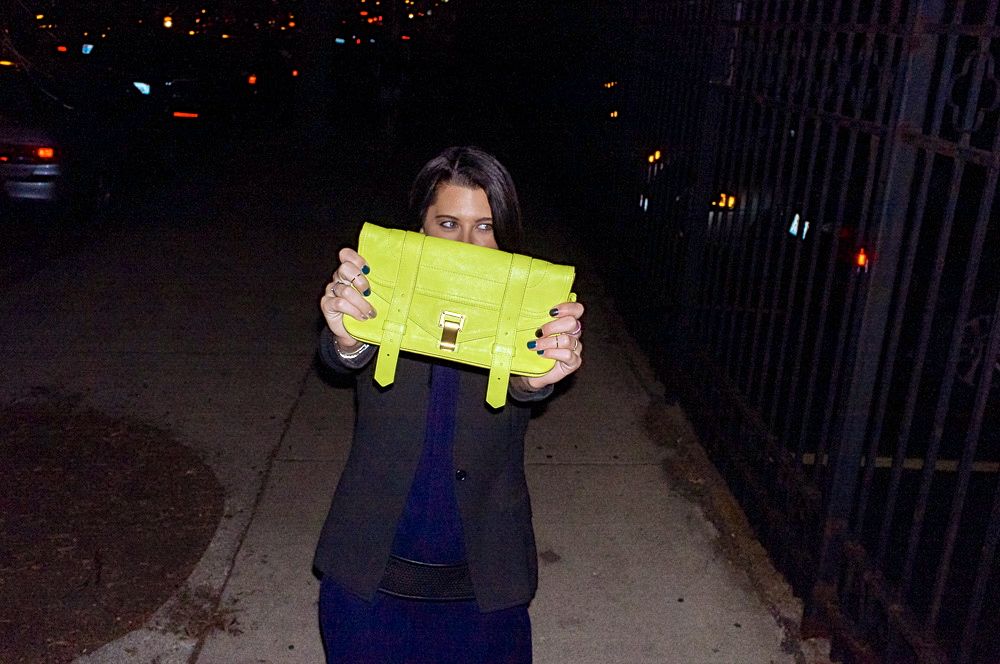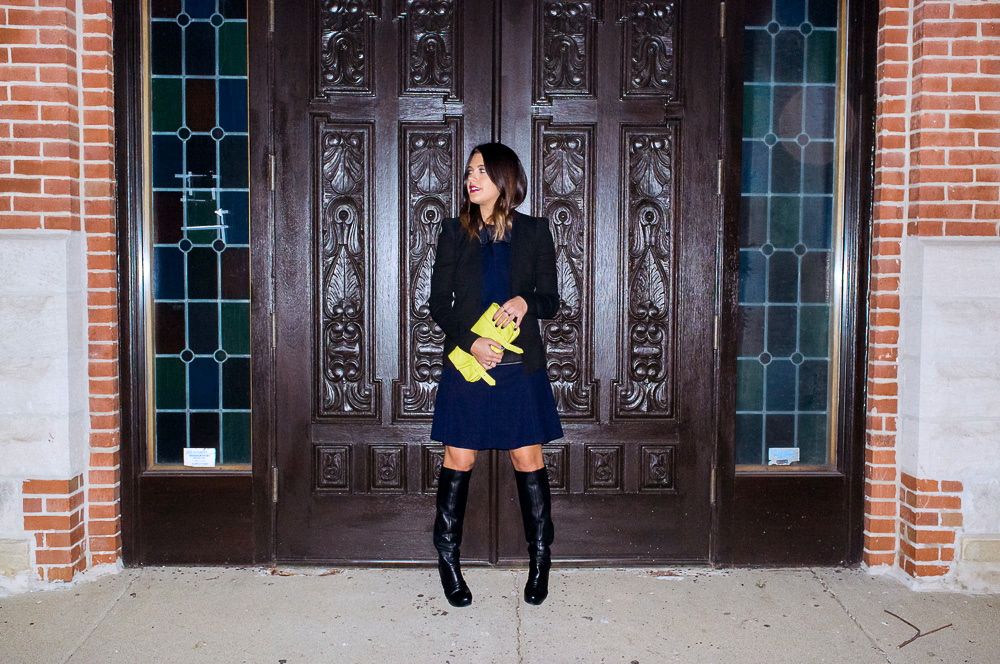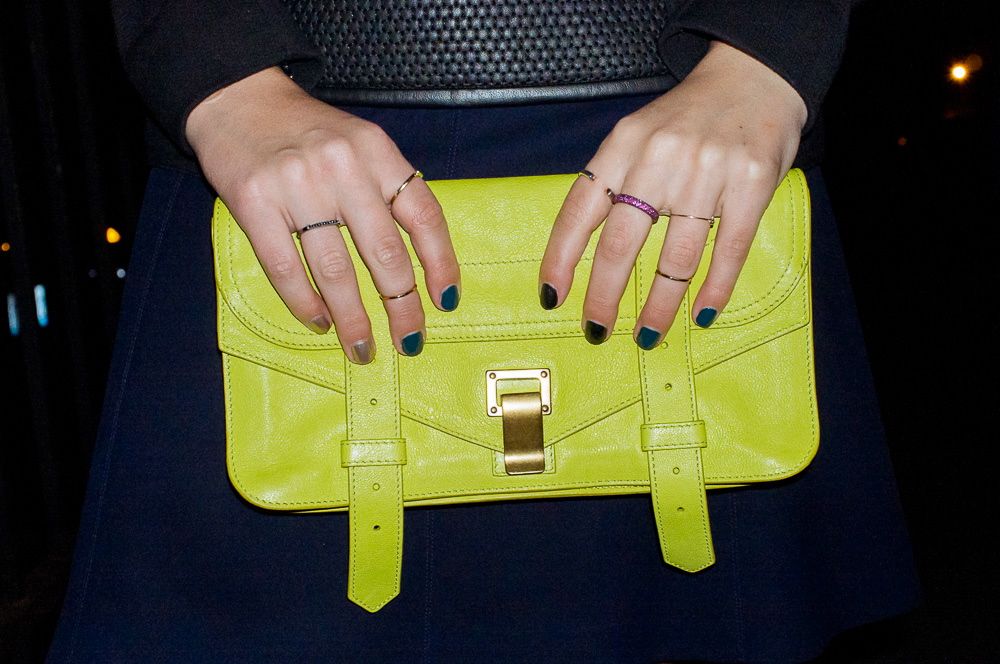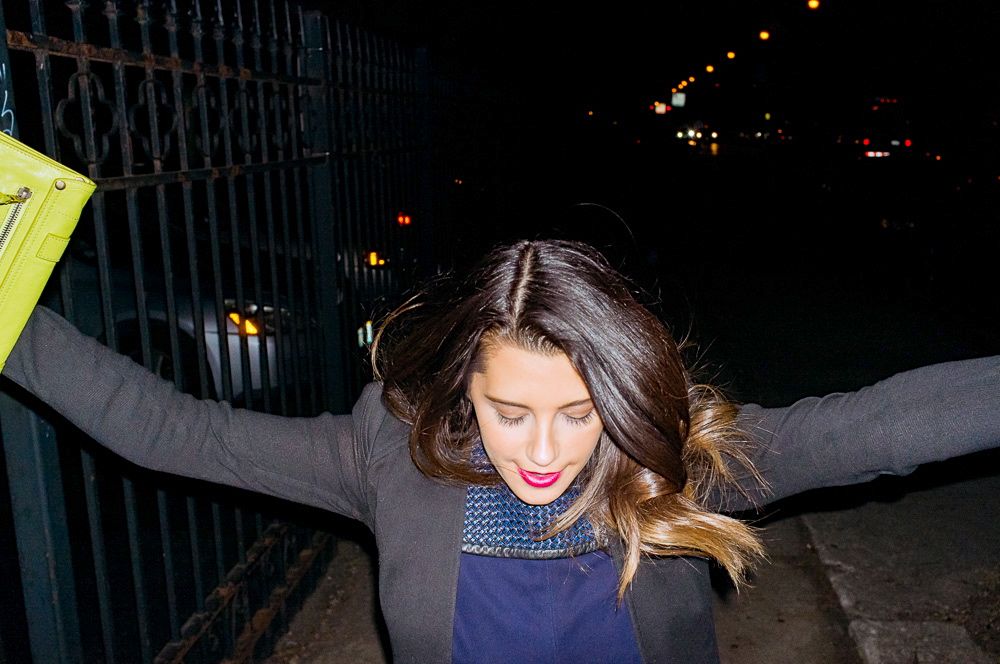 WHAT (am I wearing)
Dress: Proenza Schouler. Blazer: Givenchy. Boots: Ash. Bag: Proenza Schouler. Rings: Jules, Dana Rebecca, Iwona Ludyga, Avanessi.
WHY (am I wearing it):
One thing I for sure decided on earlier in the week is that I was wearing this Proenza Schouler dress to the Burberry party. Why? Well I don't own any Burberry, and I thought the woven leather detail was similar enough to the coat I wore for Art of the Trench that it would be good enough. Thankfully it was a nice night so I didn't need a heavy jacket. Like I said, I wore this Givenchy blazer for these photos but I opted for a lighter sequin bomber jacket for the event. The knee-high boots were very inspired by Taylor Tomasi Hill. She does the skirt/dress and tall boots thing all the time and it's something I never really do myself. So I thought I'd give it a try for the night! And of course because this outfit is very dark, it needed some color…so why not throw in a little neon? It never hurts.
WHERE (can you get it):
Photos by Daniel Kelleghan