Between overalls, crop tops, and grunge there's no doubt (pun intended) that 90s trends are in full force. Another one to add to the list? Let's just say if you wear it now in Chicago you'll definitely have a cold shoulder (or two).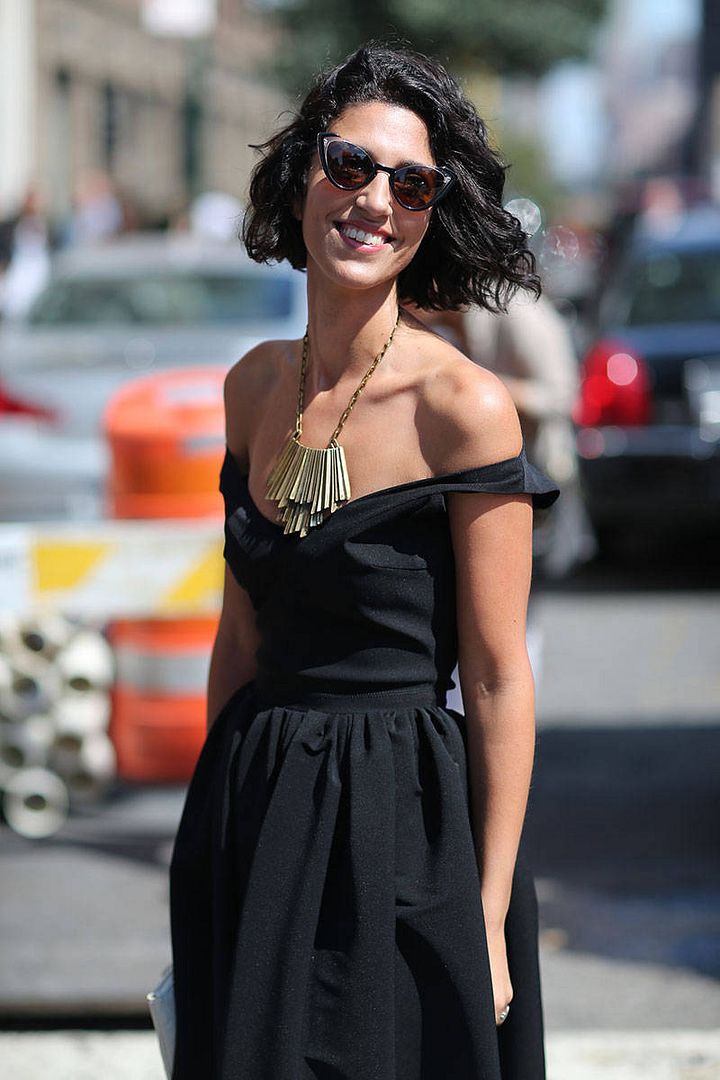 Off the shoulder tops and dresses are happening once again and I'm surprisingly a fan. But why such a surprise? When I've previously discussed what I won't wear and why, it almost always comes back to something I've worn long ago that I just can't seem to get on board with again. Camouflage, Birkenstocks (although I gave 'em a shot recently…wasn't feeling it), and shoes that look like this are great examples, and they all just remind me of the early 2000s (which wasn't exactly fashion's shining era). In middle school I had a white ruffly off the shoulder top with a huge butterfly on the front (thankfully I was too young to get the butterfly tattoo everyone now regrets) and I freakin' loved that thing…but I haven't bared my shoulders in that way since.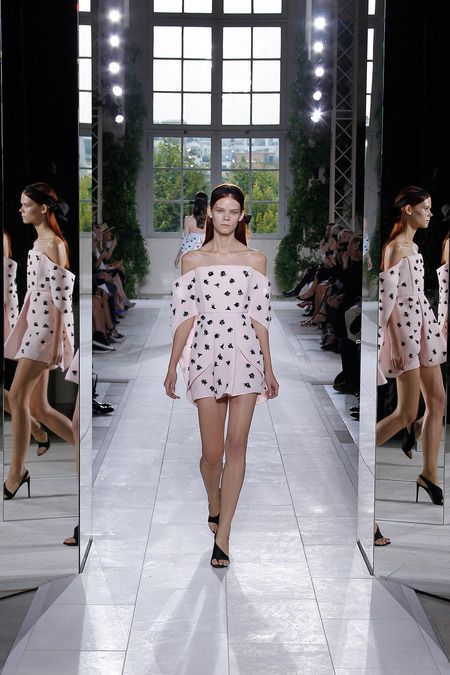 Now I've liked some runway looks showing a little shoulder (including Balenciaga Spring 2014, right up there) but it wasn't until I came across some Kenzo that made me truly reconsider. Maybe it's just because I like how it's styled on the model (that orange skirt is pretty fantastic, don't you agree?), perhaps I'm missing my ruffly Butterfly top but whatever it is…I'm kind of into it. Now there's plenty of variety within this trend so you don't have to necessarily go with a straight-up off the shoulder piece. If you fear that your top or dress is just going to completely fall down, try the spaghetti strap off the shoulder look (killing two 90s trends with one stone) to guarantee your garment will stay on (can also be done with something more fitted). There's also that it's-basically-strapless-with-falling-sleeves look that I'm personally not into but feel free to give it a go. No matter what you choose, be sure to keep the rest of your look current (you don't want to look like like a scene from Clueless…or do you?)
Images via Elle & Style.com
You might want to check out...