I love clothes with an element of surprise — whether it's a subtle detail or something as obvious as an open back sweatshirt. But today, it's all about those business in the front, party in the back vibes.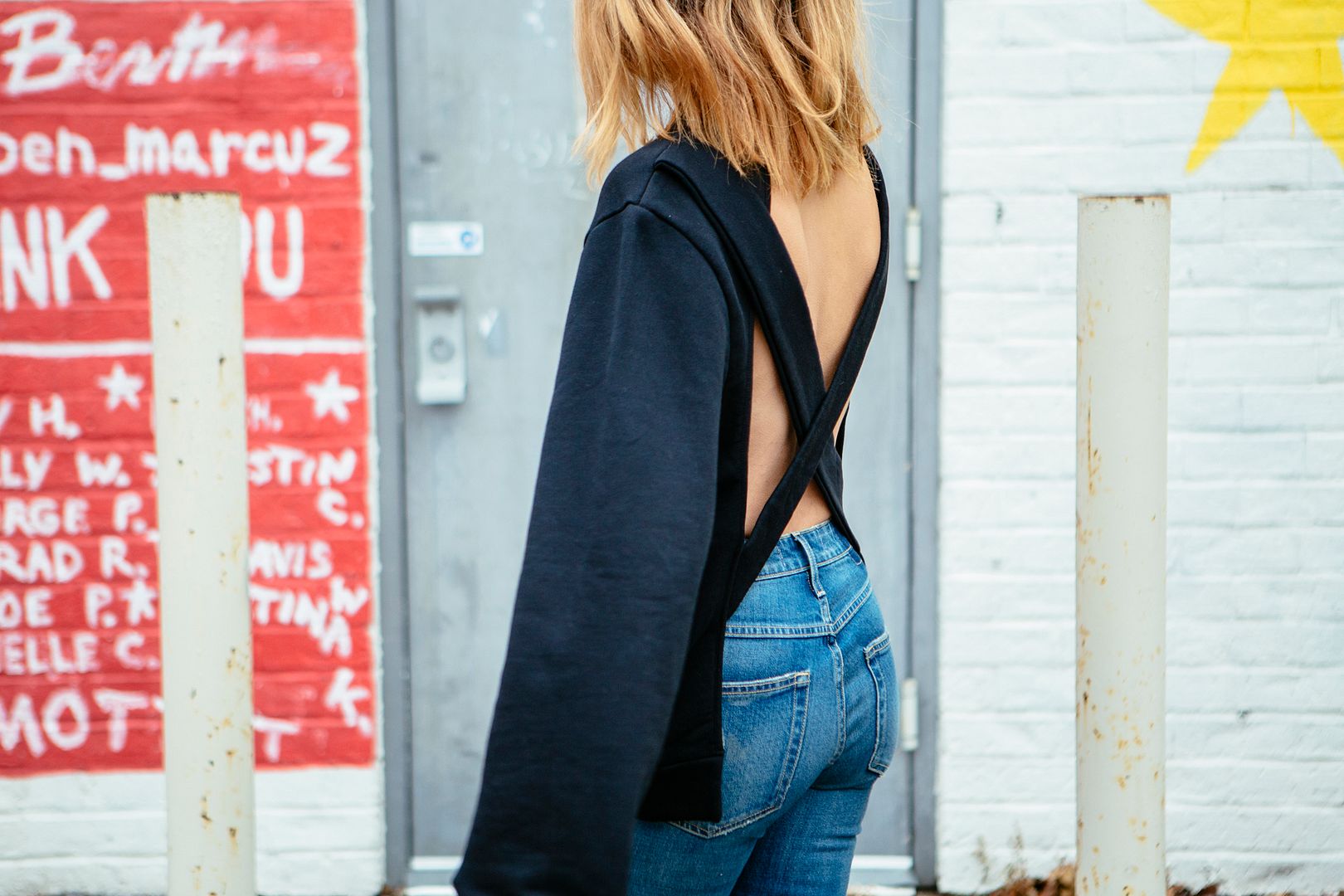 (although Off-White is hardly business…)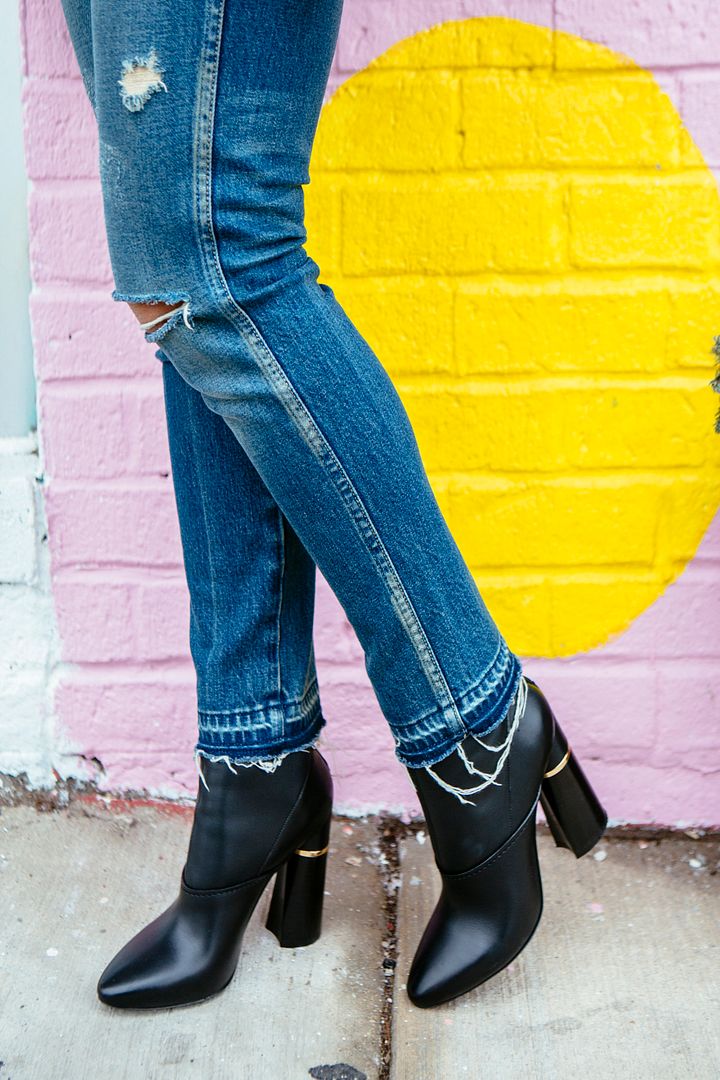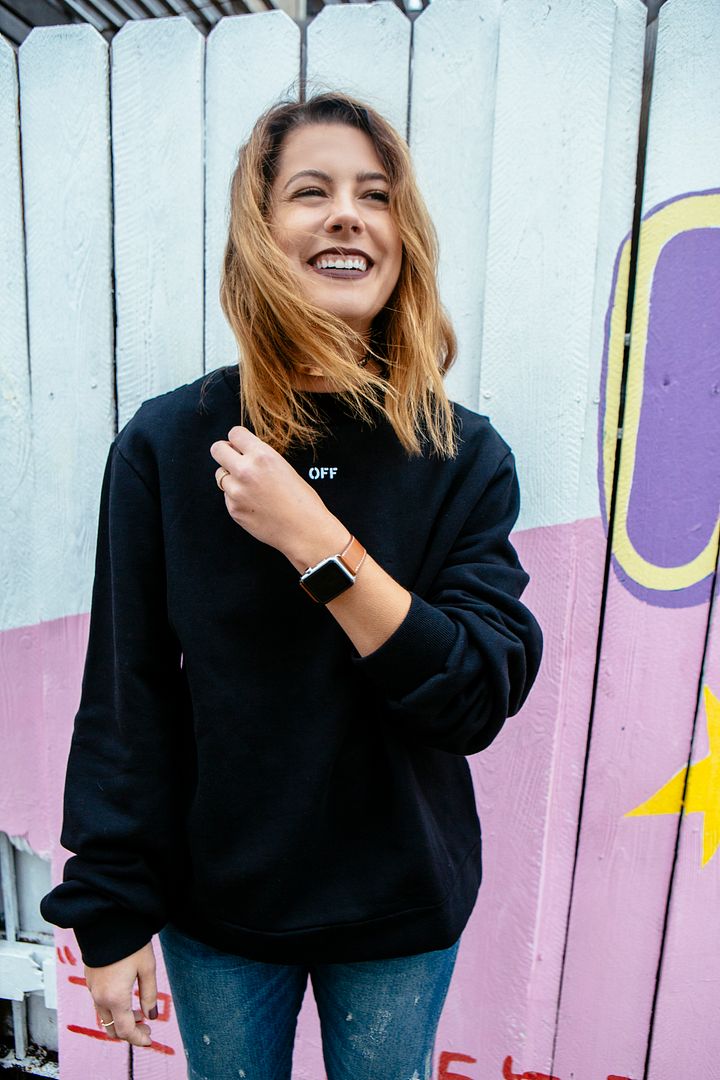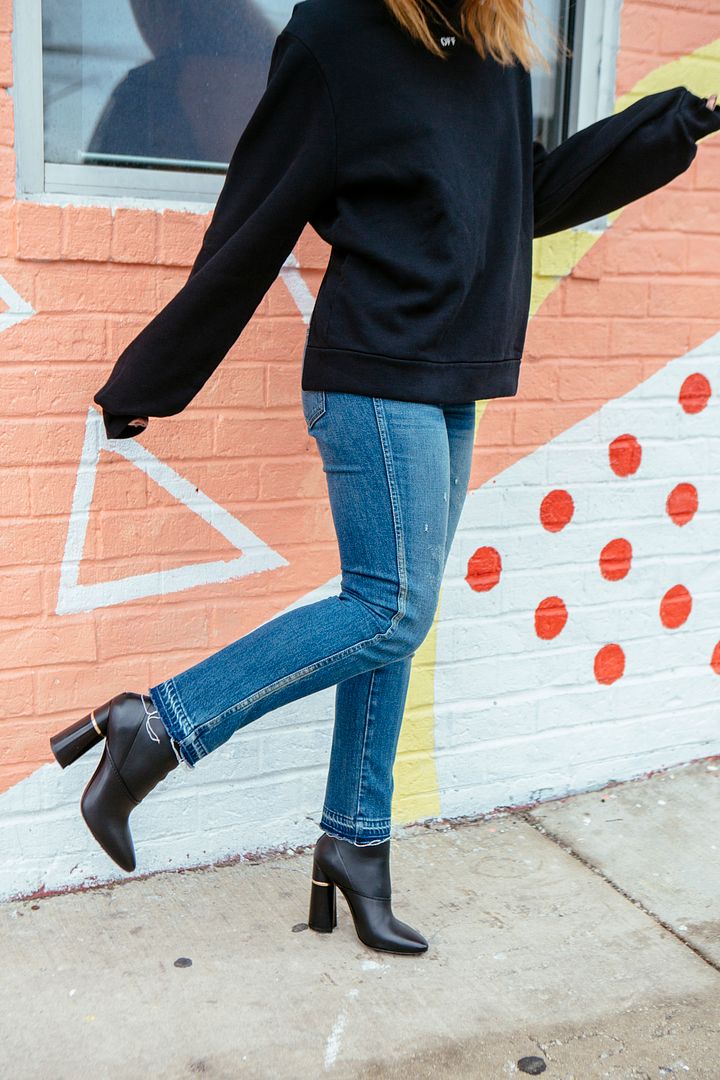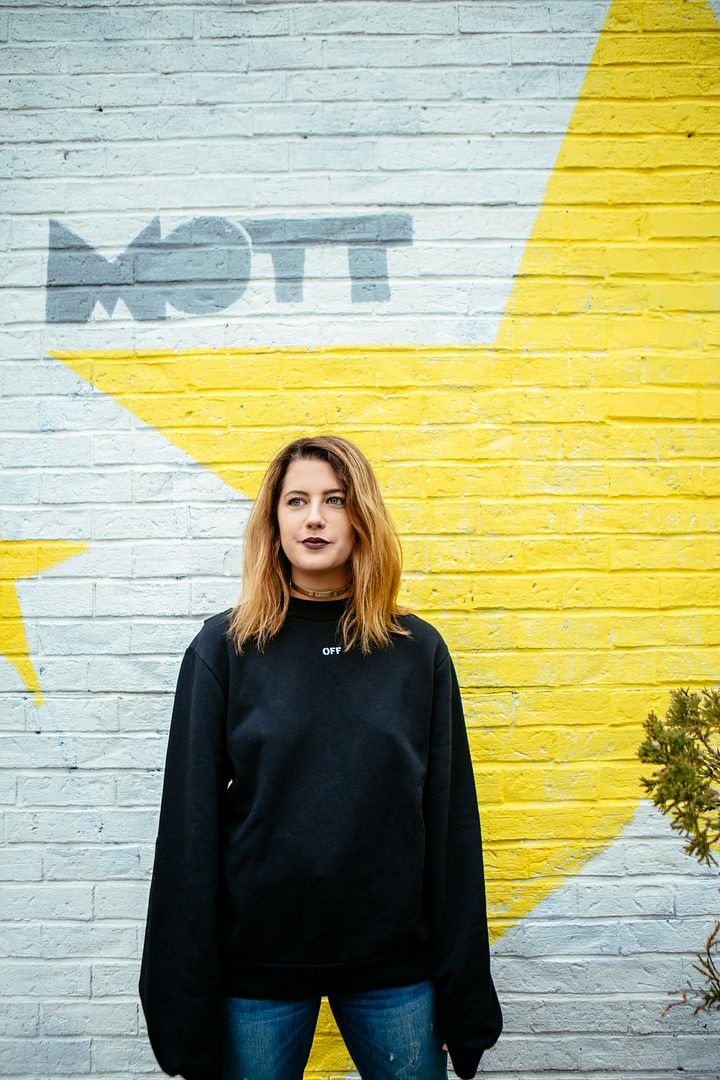 WHAT (am I wearing):
Sweatshirt: Off-White. Jeans: Amo. Boots: 3.1 Phillip Lim. Watch: Apple Watch Hermès. Choker: Eddie Borgo.
WHY (am I wearing it):
For the most part, I like to keep things pretty casual…but that doesn't mean boring. From the front this just looks like an oversized sweatshirt and jeans but then next thing you know, you realize half my shirt is missing. It's like whoa, wasn't expecting that (and that is the point). I've been on a bit of an Off-White kick  (re: September Vibes…and still going strong) and this piece is no exception. With something on the oversized side, you have to balance those proportions. I opted for high-waisted skinny jeans because…you know…love handles. Clearly, I like to take things that appear very casual (like a t-shirt and sweatpants or a sweatshirt and jeans) and turn them up a notch…and all this look really needs is a little height. I've been very into the fitted ankle boots lately (re: sock boots). They're actually flattering plus…who doesn't need to upgrade their little black boots? They're a closet staple (especially if you live in Chicago!)
WHERE (you can get the look):
Photos by Heather Talbert
You might want to check out...