How many trends does it take to get to the center of fashion hell? Let's find out.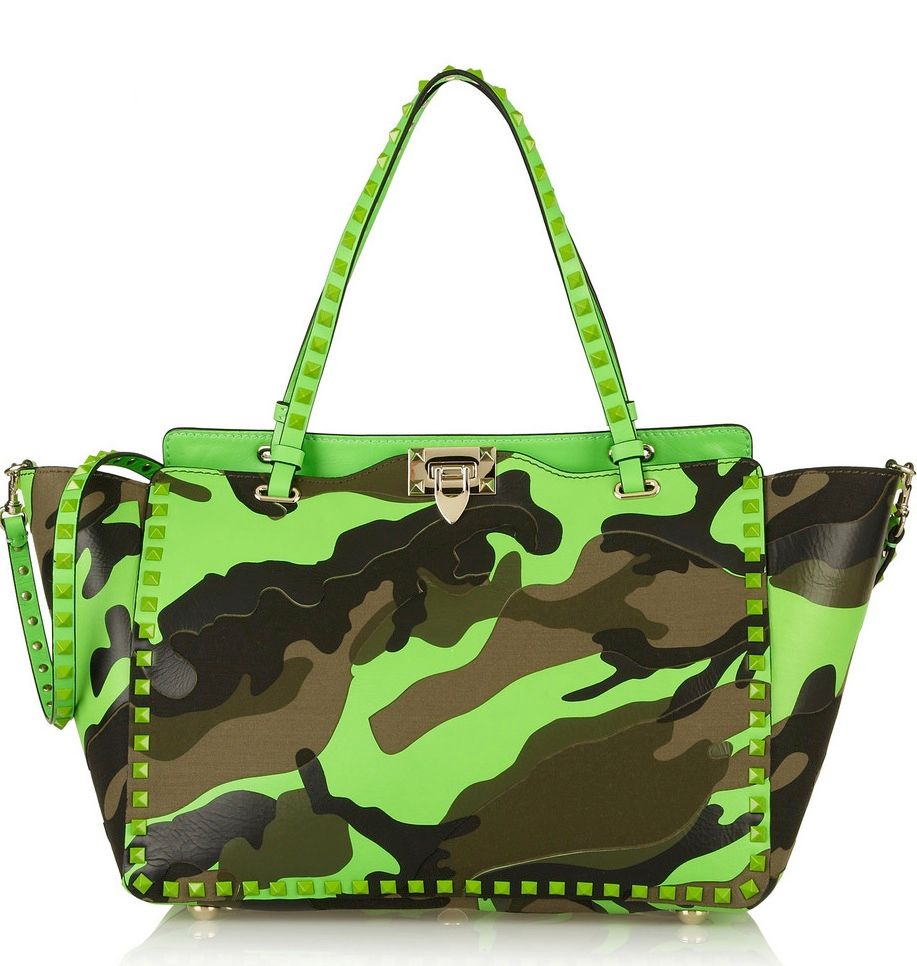 I've talked about the difference between being on trend and being trendy several times here on CCF. And if you want to see being trendy to the extreme, then take exhibit A (pictured above). This is the very image that inspired today's post because I couldn't believe something with so many trends in one would come from such a classic fashion house like Valentino. Neon, studs, AND camo? This is what #TrendsOnTrendsOnTrends is all about.
I am in no way opposed to trends. I've incorporated several of them into my wardrobe (such slip on sneakers and oversized coats) and I do my best to find versions that I'll like for a long time and hopefully don't have another trend within that trend. When I see things like spiked camouflage snapbacks and plaid cut out peplums, I suddenly become thankful I don't have hair extensions because I would have pulled them all out by now due to extreme fashion frustration.
Because I don't want this to be a totally negative post, I thought it would be fun to play a little game. In all the images below, count how many trends you can find (and if you do have hair extensions, I apologize in advance). READY…SET…TREND.

NastyGal courted skort — culotte skirt + plaid
Forever 21 camo overalls — camouflage + overalls
Ash high top wedge sneakers —  sneaker wedge + camouflage + studs
Christian Louboutin Panettone satchel — leopard + studs
Marialia spiked camo snapback — camouflage + spikes + snapback
NastyGal slang peplum top — peplum + plaid + cut outs
Miu Miu leather pointed toe sneakers — slip on sneakers + cap toe + pointed toe flat
Giuseppe Zanotti wedge sneakers — color blocking + sneaker wedges
Nicole Miller peplum gown — peplum + high/low + sheer
Valentino Rockstud tote — neon + studs + camouflage
So to answer my original question, "How many trends does it take to get to the center of fashion hell?" 26 trends (in just 10 items!)
—
Are there any trends you feel have gone too far? What's the worst #TrendOnTrendOnTrend you've seen as of late?
You might want to check out...