What's better than oversized outerwear? Bright colored oversized outerwear…that could easily be mistaken for a neon tent and make you look like you have shrunken arms.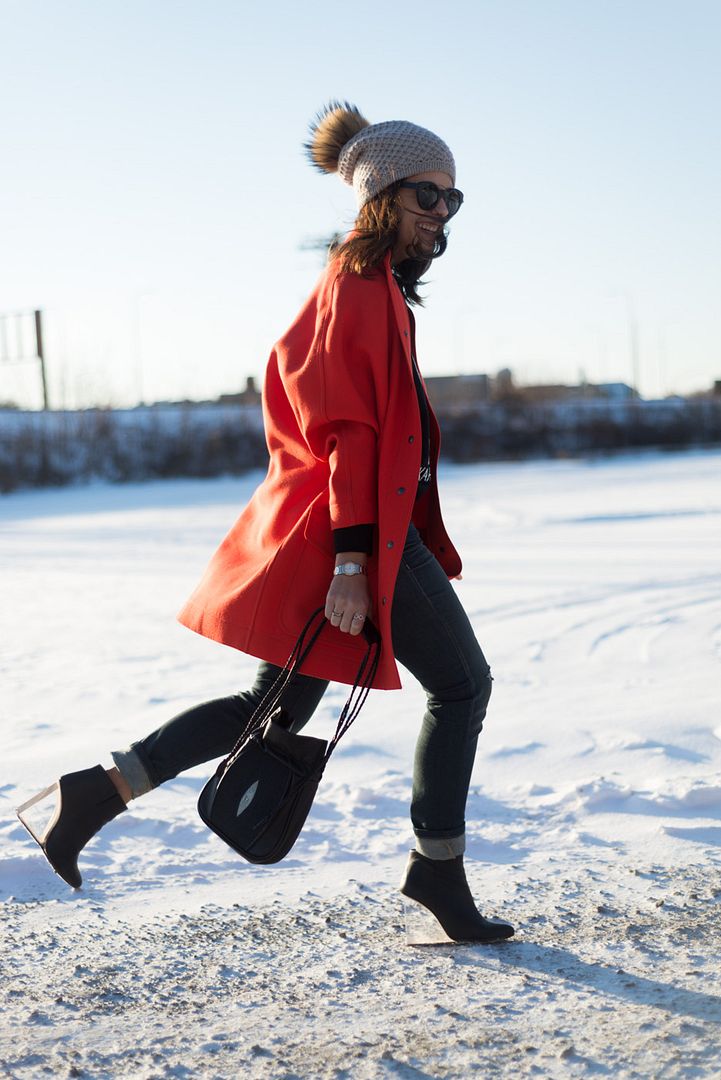 Gives a whole new meaning to the phrase "pitching a tent."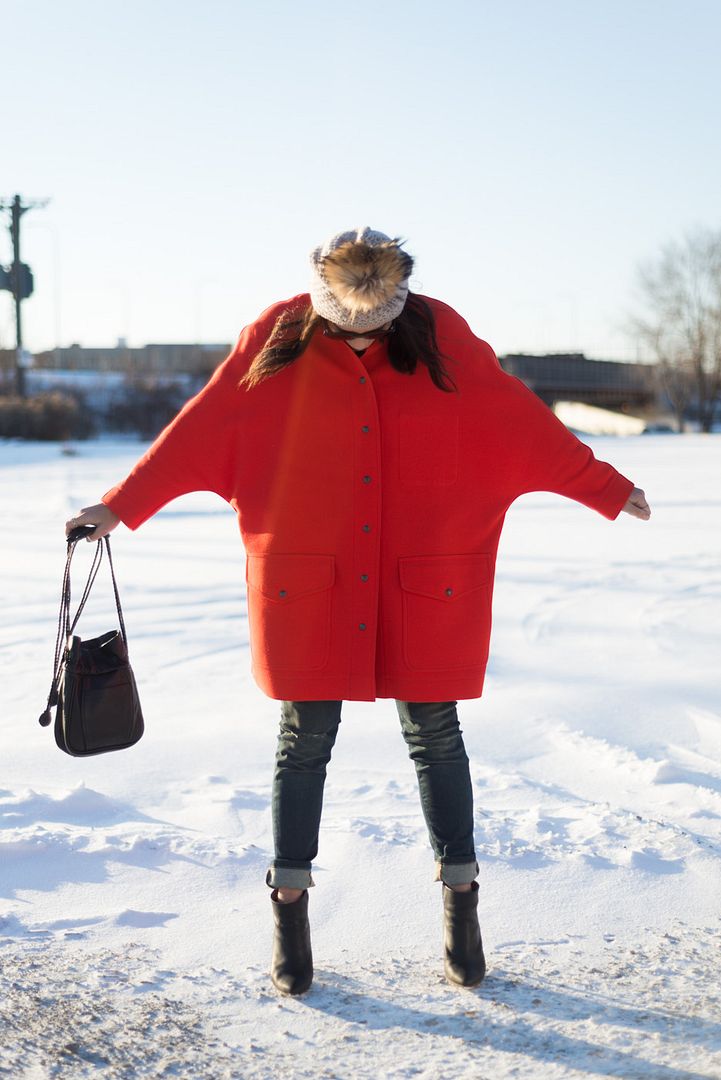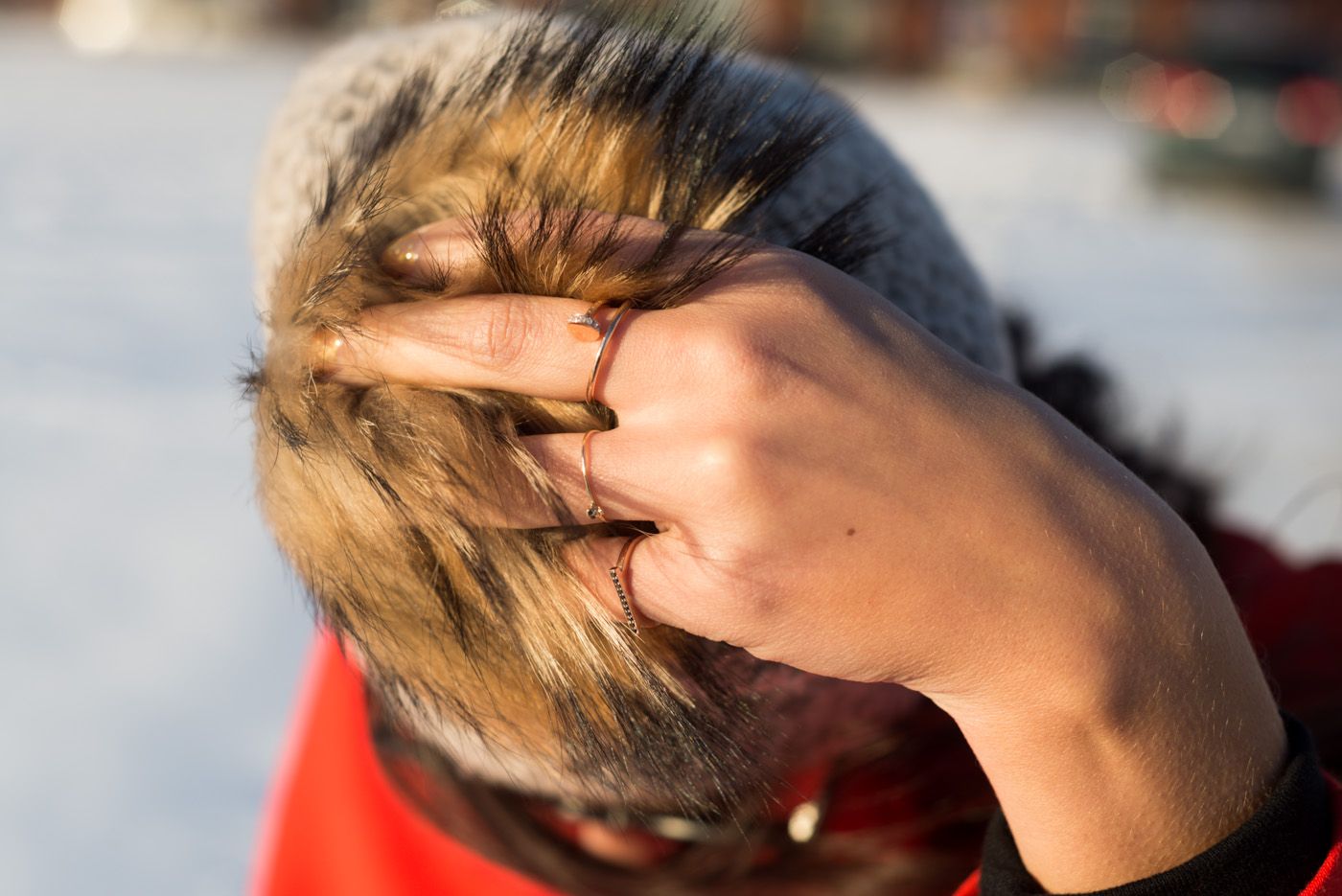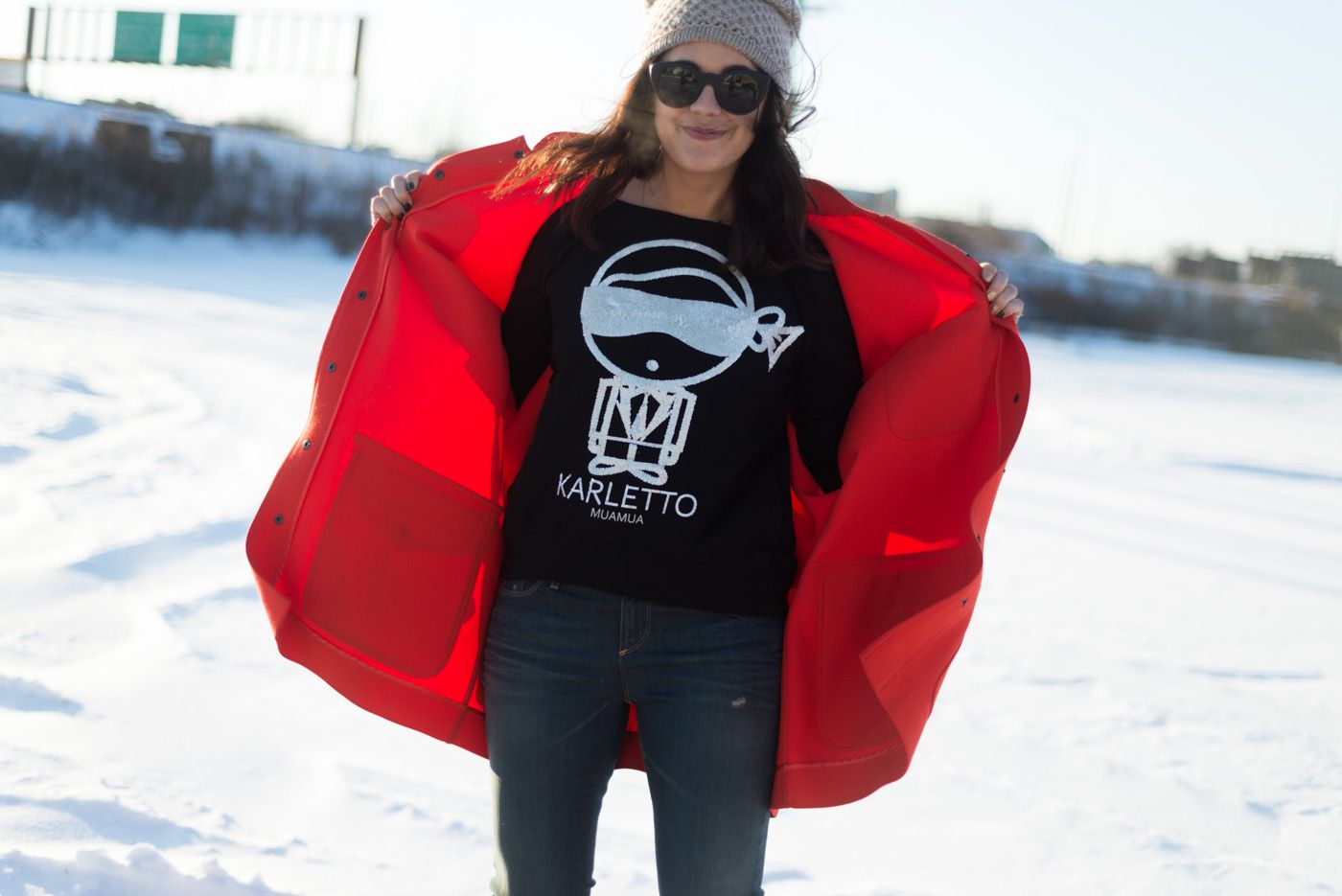 This seems to be my signature move. Seems like just last week I was flashing you…oh wait.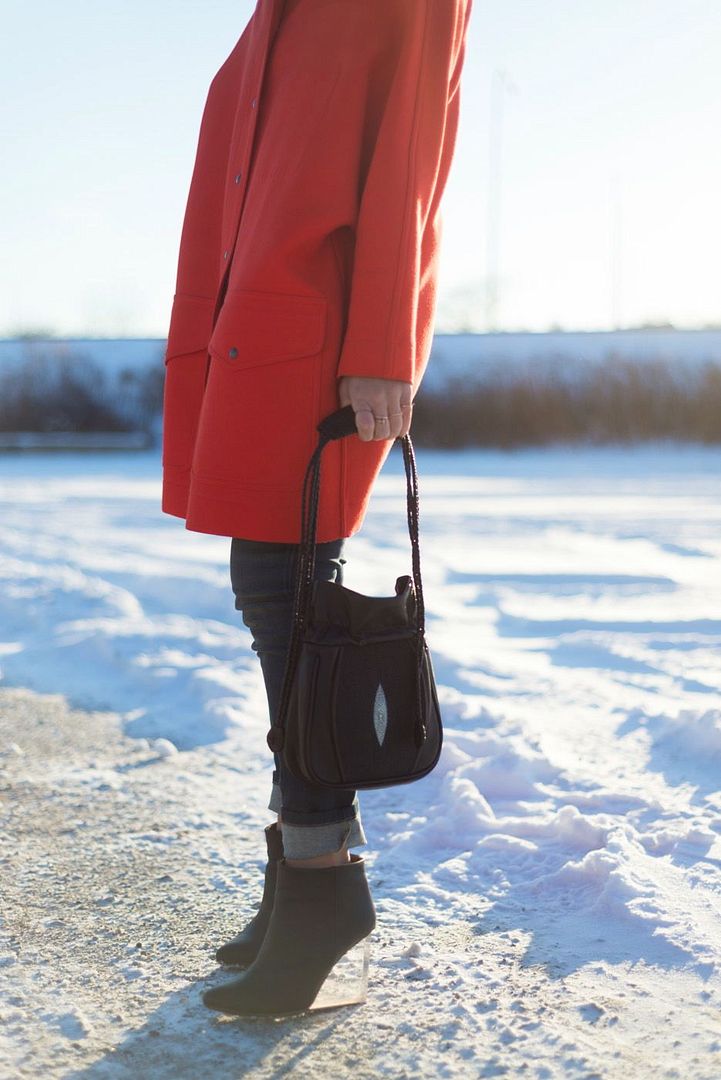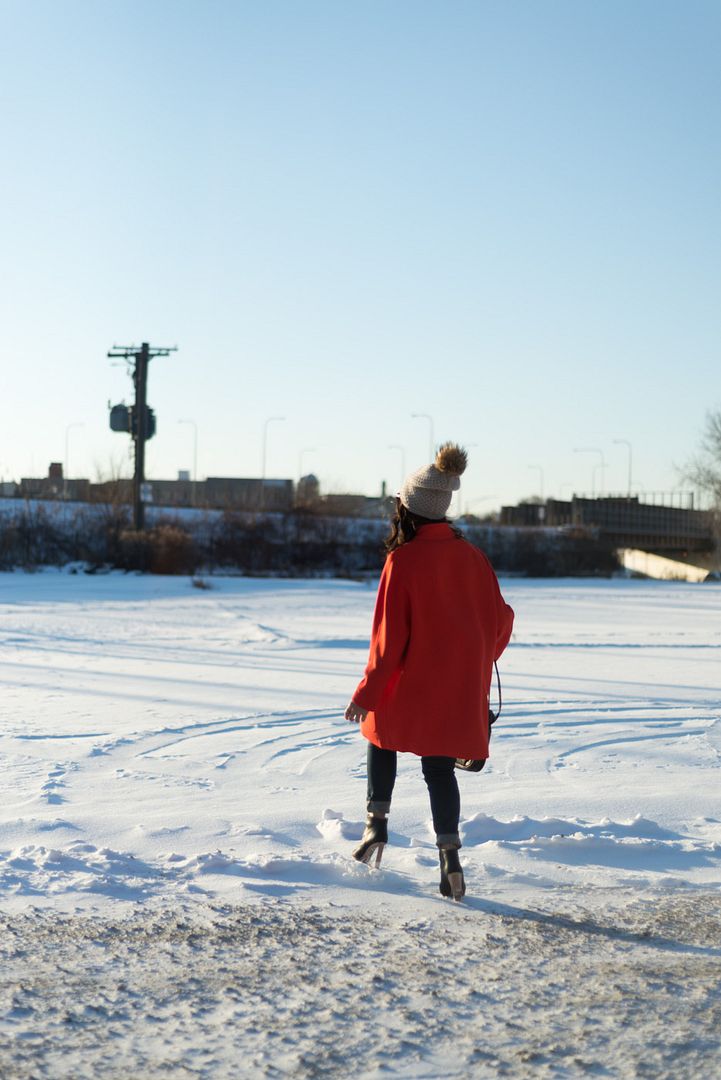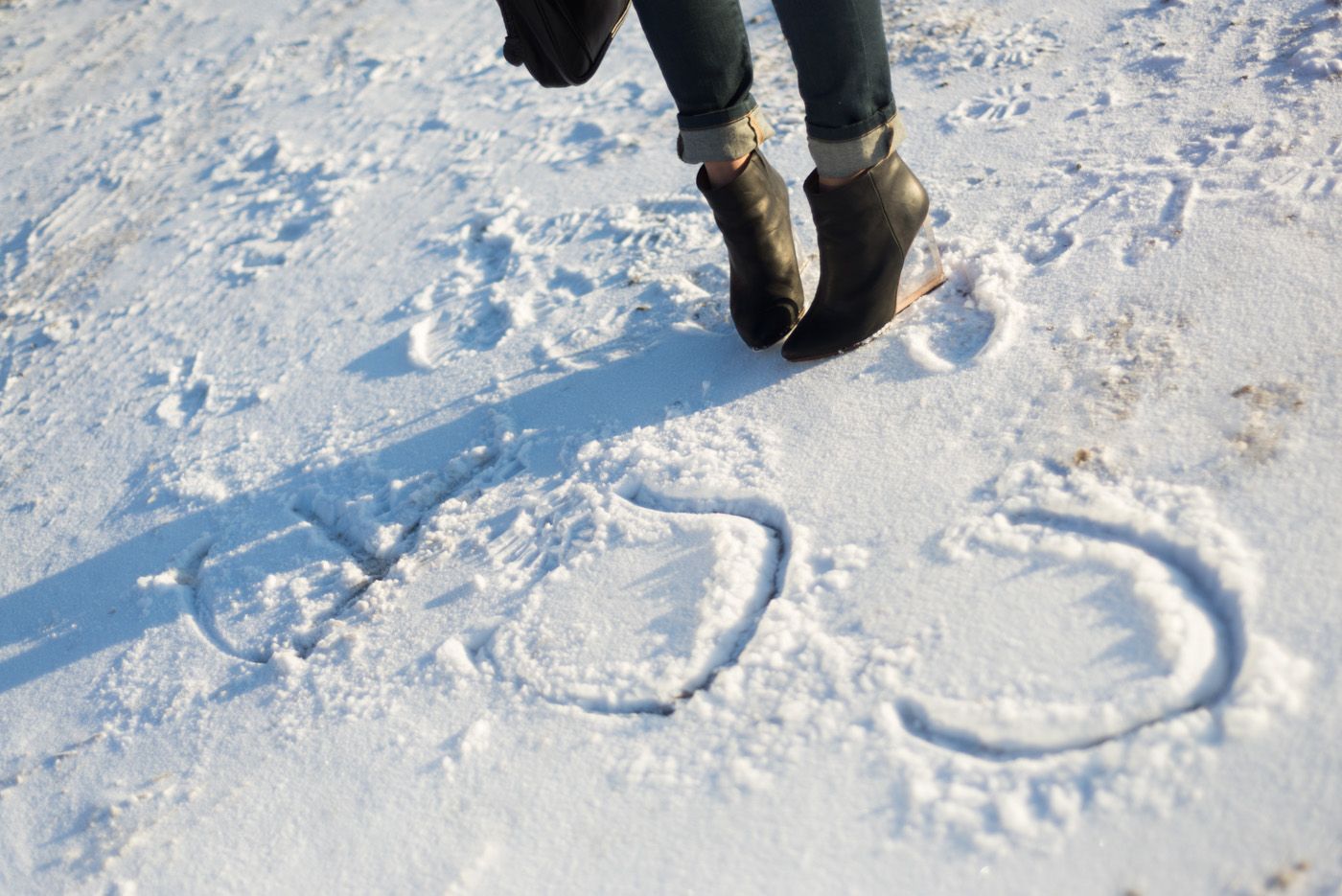 And last but not least…my attempt to CCF it in the snow (and with my feet going numb by the minute it turned into more of a CCP…which obviously stays for ChiCityPIZZA).
WHAT (am I wearing):
Sweatshirt: Mua Mua. Coat: Balenciaga. Pants: IRO. Shoes: Margiela x H&M. Bag: Khirma Eliazov. Sunglasses: Zac Posen x Illesteva. Hat: Inverni. Rings: Dana Rebecca, Ellie Jay, Iwona Ludyga.
WHY (am I wearing it):
If I know I'm going some place where I more than likely will not be taking off my coat, I make sure that my outerwear is the #1 priority. So this neon orange tent of a coat is what I based this entire outfit around (that and these new IRO jeans from space519 that I've worn almost everyday since I got them). I've talked about oversized outerwear many times on CCF (alongside its ironic companion, the mini bag) and you can say I'm the silhouette's #1 fan (why wouldn't you want more eating room?) So if I'm wearing such a wide piece of outerwear I have to keep everything else quite slim, hence the denim and the sweatshirt. This is actually one of the few sweatshirts I own that isn't oversized, so it works well with this look (and also keeps me semi-warm). When it comes to shoes, every season I sacrifice one pair of heeled or wedge boots to be my "dress up shoe" that will be murdered by salt and snow (and it's something I just have to deal with). After wearing my Margiela x H&M boots one night last year that was not supposed to snow, and of course it did, these became my "accidental sacrificed boots." So, that's why those happened today (thankfully they go with everything and they're super comfortable). My favorite part of the outfit, though, is that bag. There's this cool pop-up shop at NoMI (at the Park Hyatt) going on this month (details here) with unique items from The Styleliner and when I saw stingray that wouldn't drain half my bank account and was actually high quality, I couldn't say no. Topping it all off with this damn hat that I've refused to take off since temperatures hit 30 and perhaps the most perfect matte black sunglasses ever made…and there you have it.
WHERE (you can get the look):

Photos by Dan Kelleghan
You might want to check out...