Pink is one of those colors I was obsessed with in high school…therefore I avoided it at all costs in my adult life. But with blush being so big the last few years, it's eased me back into the hue, and now when done right (which for me is in a more laid back, not-so-girly way) I just might be super into it again…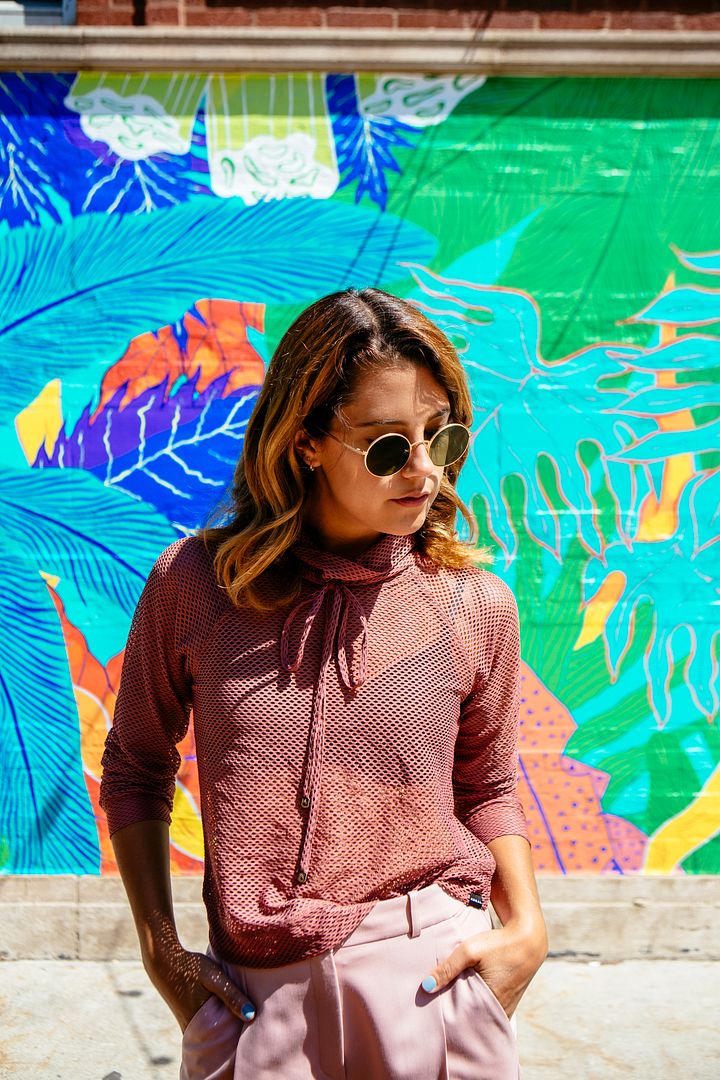 Yeah. I'm into it.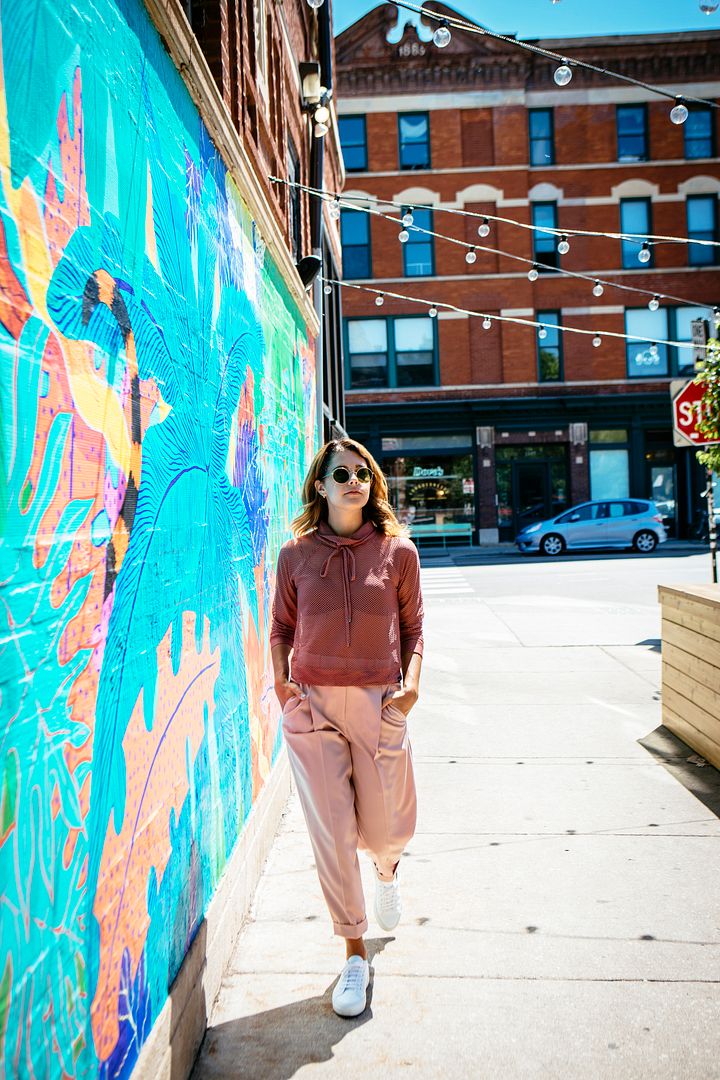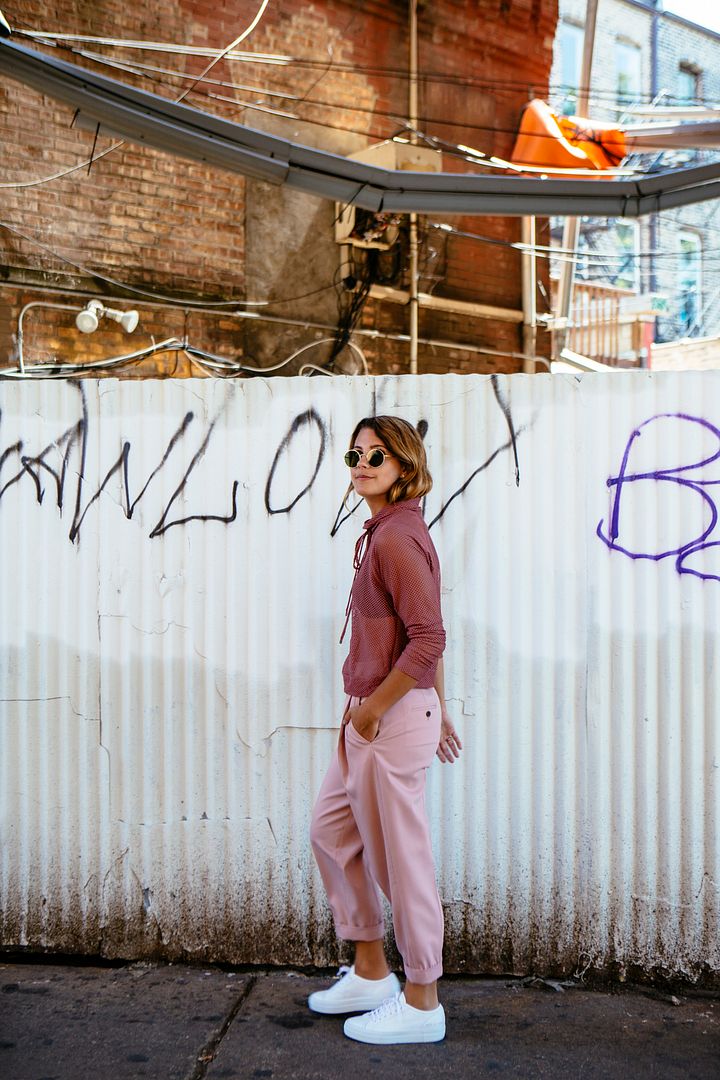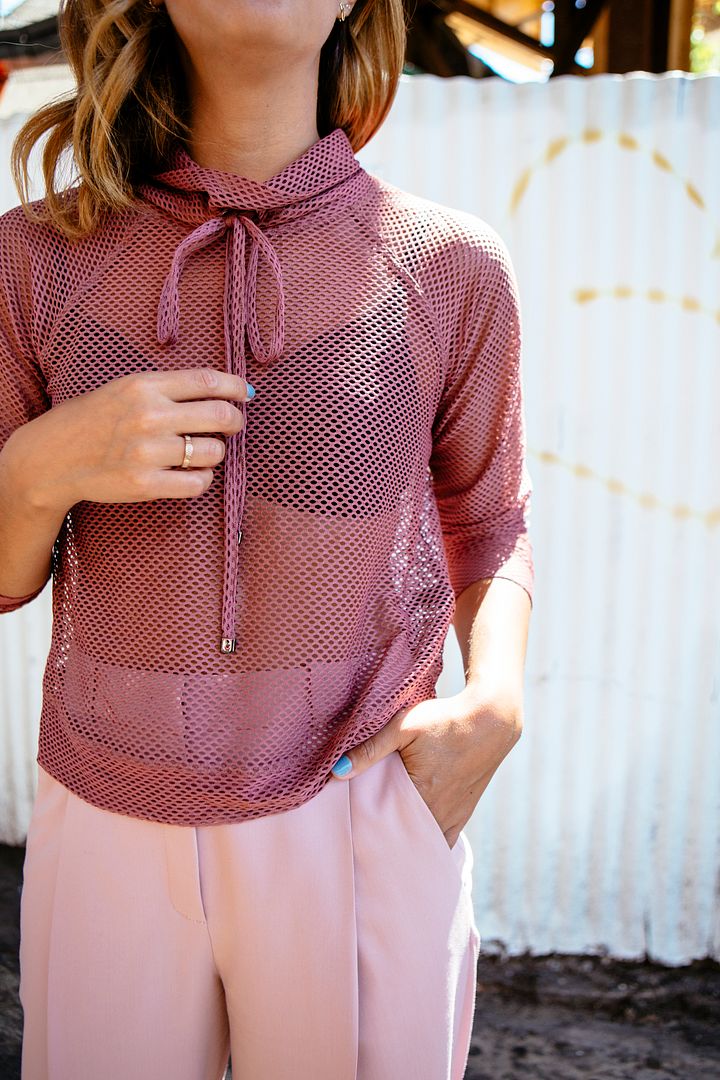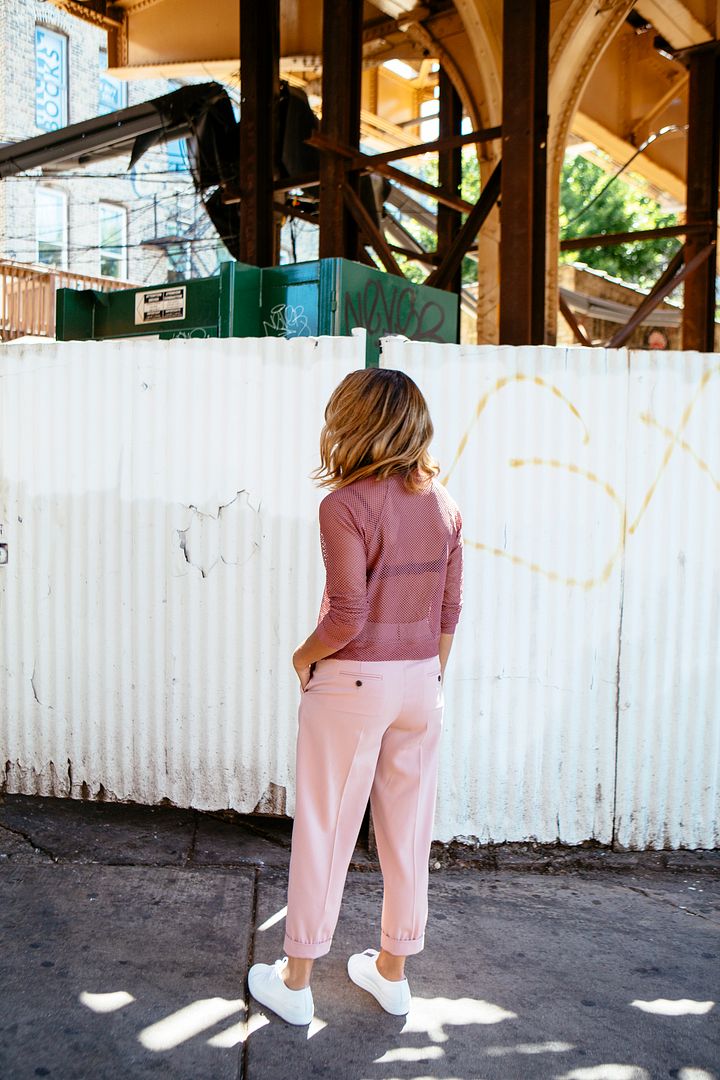 WHAT (am I wearing):
Top: Koral. Pants: Jil Sander Navy. Sneakers: Common Projects. Sunglasses: The Row x Oliver Peoples. Ear Cuff: Maria Black.
WHY (am I wearing it):
I've been pretty obsessed with this Koral top since I got it at Dose Market a few months ago (via Mercer & Winnie). I've worn it with high waisted leggings (in true Athleisure style), with mom jeans (because why not?) but this is by far my favorite pairing…with Pepto pink trousers. Because the shirt is sheer, I only wear it with high-waisted things (I don't want to see my belly button…why would you?) and in the category of "high-waisted things" these pants are my #1 right now. When it comes to pink, things seem to come in either blush (AKA Millennial pink) or hot pink…so I kind of like how these pieces actually don't fit into either category — they're a unique hue on their own (and together, they can take over the world…especially paired with some platform sneakers).
WHERE (can you get the look):
Photos by Heather Talbert
You might want to check out...