Although Prabal Gurung showed his Fall 2012 collection nearly 3 weeks ago, this was one I couldn't help but dedicate a full post to (save the best for last right?) Plus, Kate Bosworth killed at at the Oscars Vanity Fair after party in Prabal's newest collection the other night…so this is well deserved.
While most designers started their Fall '12 shows with all white looks, Prabal did the complete opposite with striking models in black. I tend to look at black as boring, however this was FAR from. These looks had the intricate detailing that Prabal is known for and made me just as excited as when I first laid eyes on those melting purple pants. The prints and sheer cut outs seen in his Spring 2012 collection  carried over for Fall but this time Prabal showed more gold and deep blue as opposed to turquoise and purple.
My favorite part about this collection was the return of the blue pants (updated and modified of course). I first fell in love with Prabal after seeing his Spring 2010 collection, specifically these blue pants. Something about them intrigued me and I've been a huge Prabal fan ever since. It's been amazing to see how he's evolved as a designer and I always look forward to what he's going to wow us with season after season.
I could ramble for hours about how amazing this collection is (and how much I love the makeup), but you'd probably get sick of me obsessing over Prabal so instead just take a look at some photos…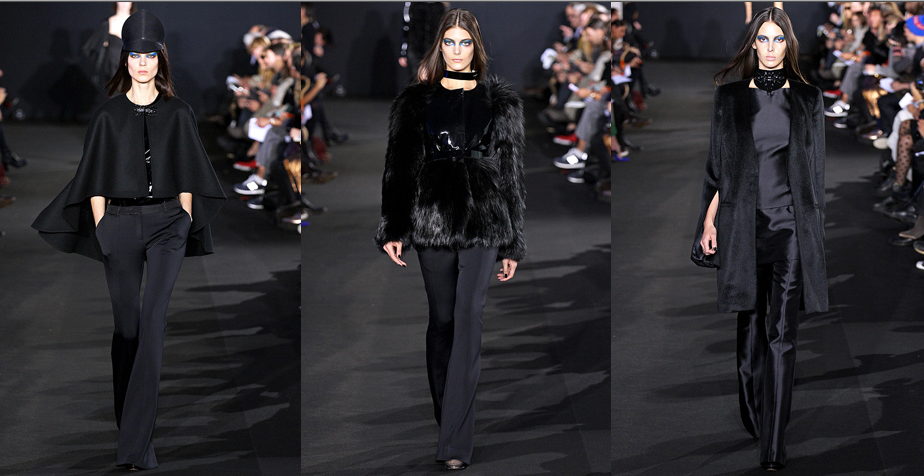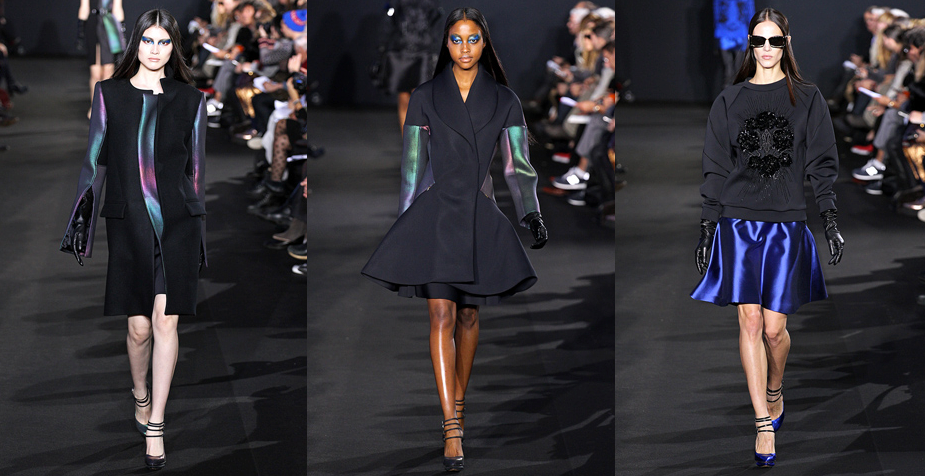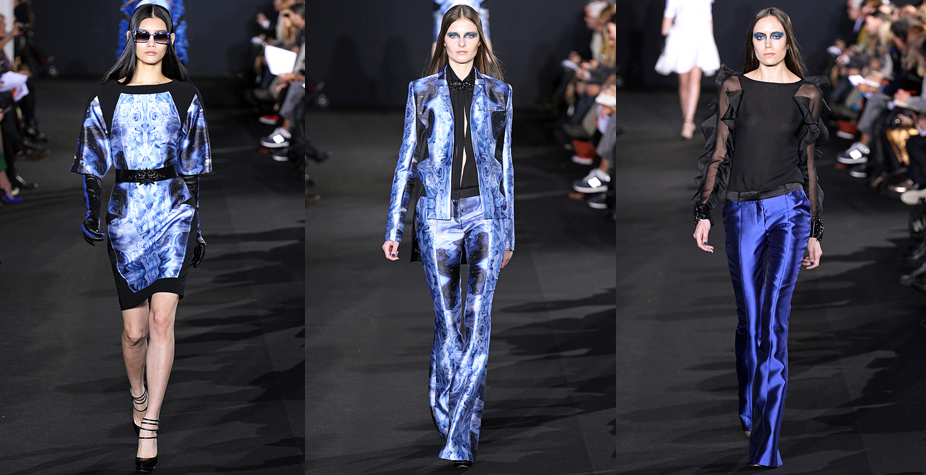 Photos via Style.com
You might want to check out...