Although I've been out of Texas for over a week now (currently in London…so the total opposite of this) it doesn't mean I'm going to stop posting photos. Marfa, specifically, was so incredible…it called for TWO WWW posts!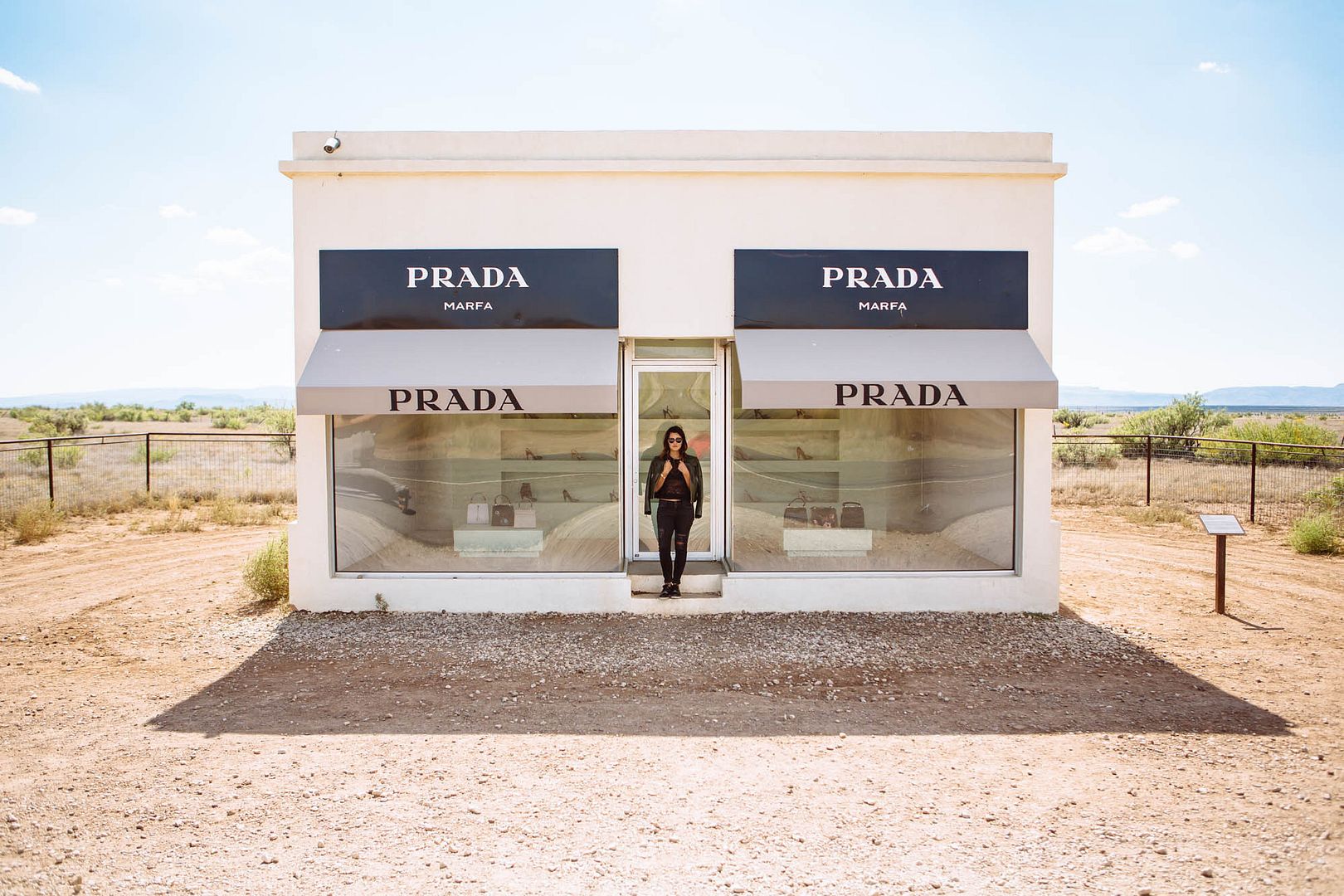 I realize this is beyond cliché but you know I couldn't help myself…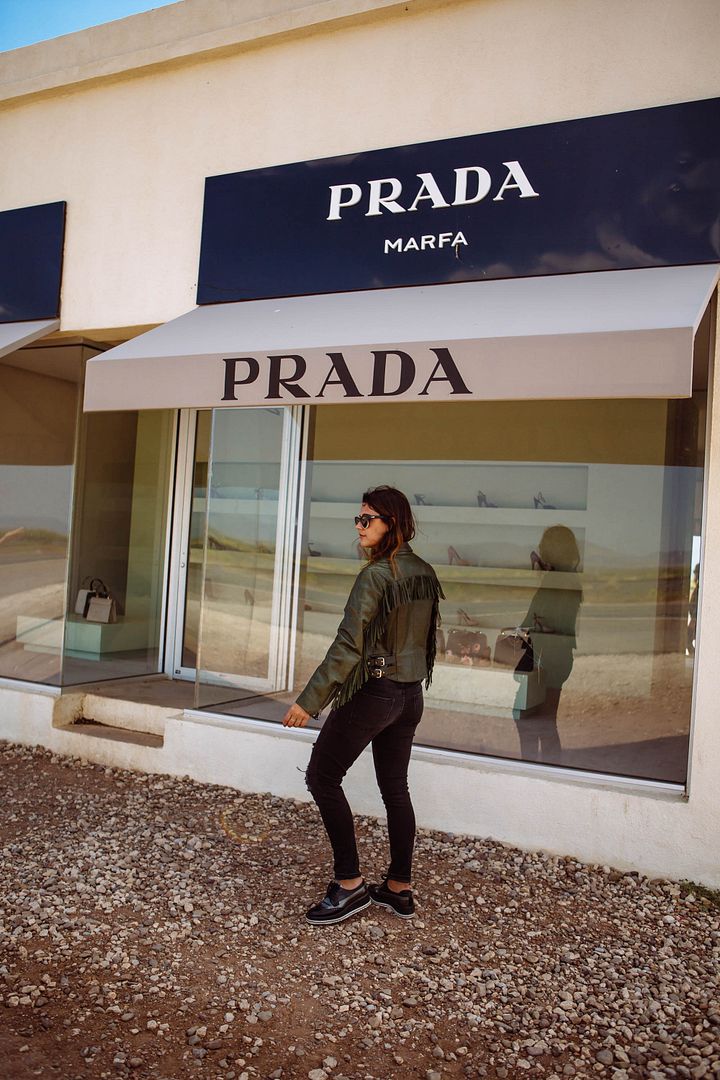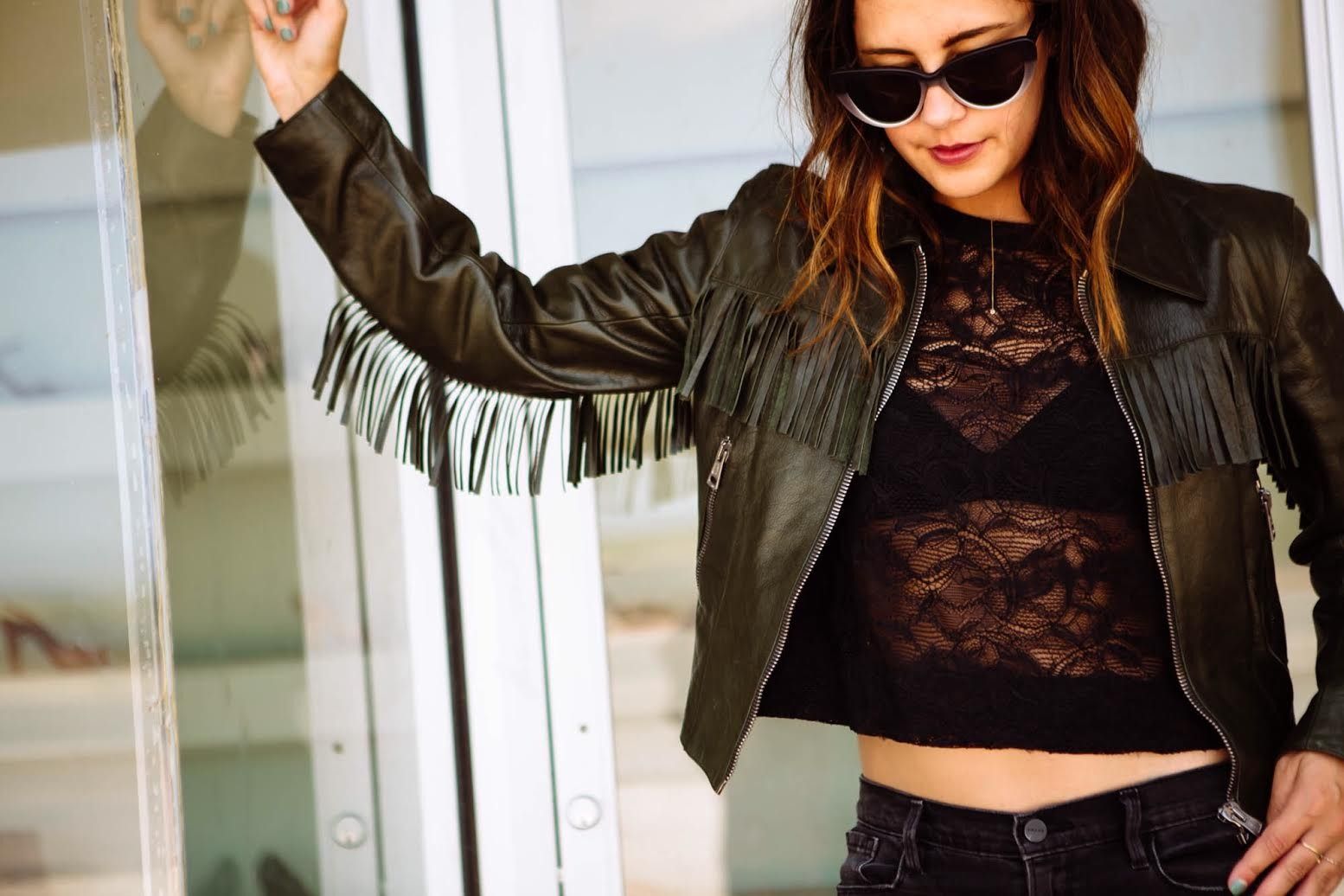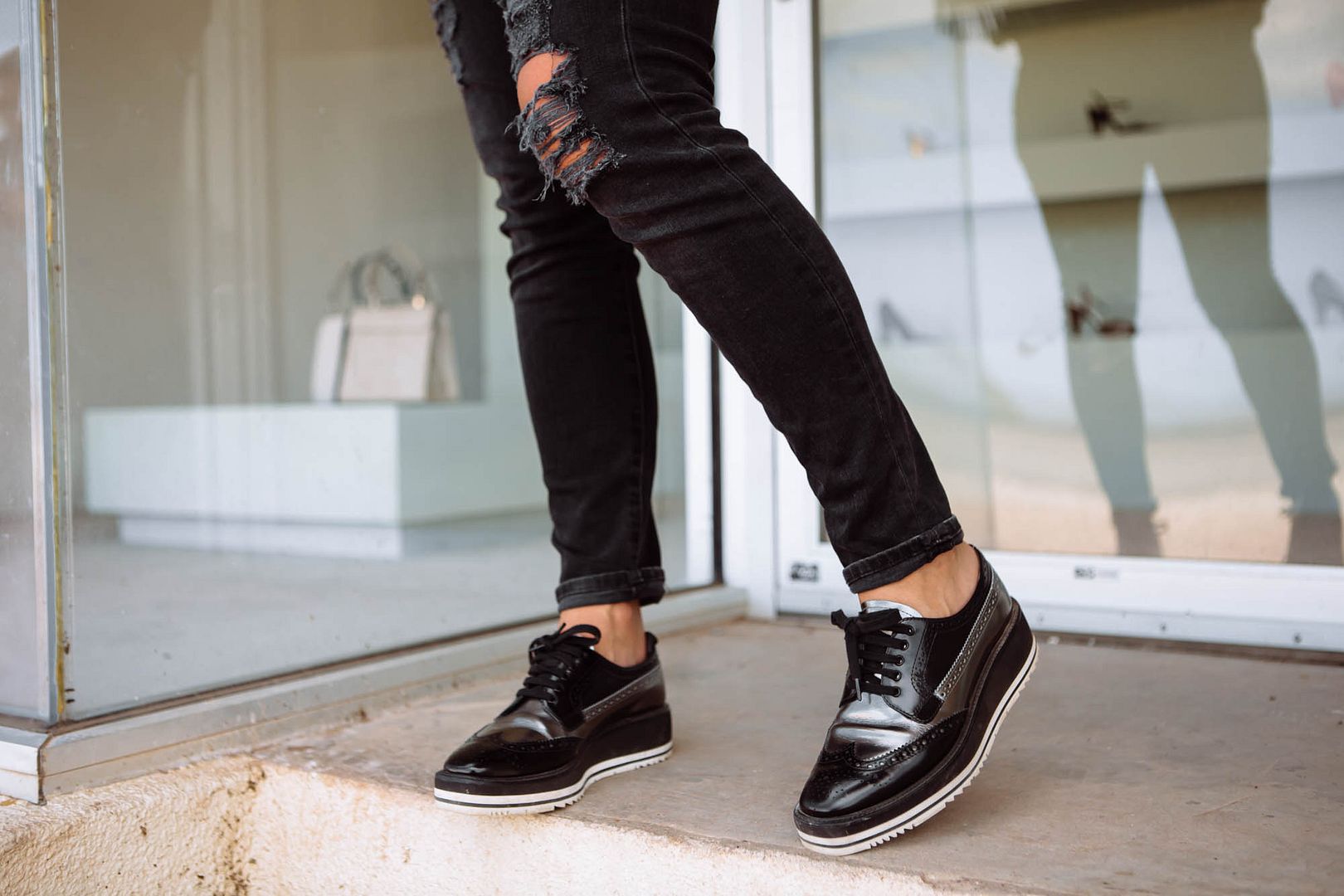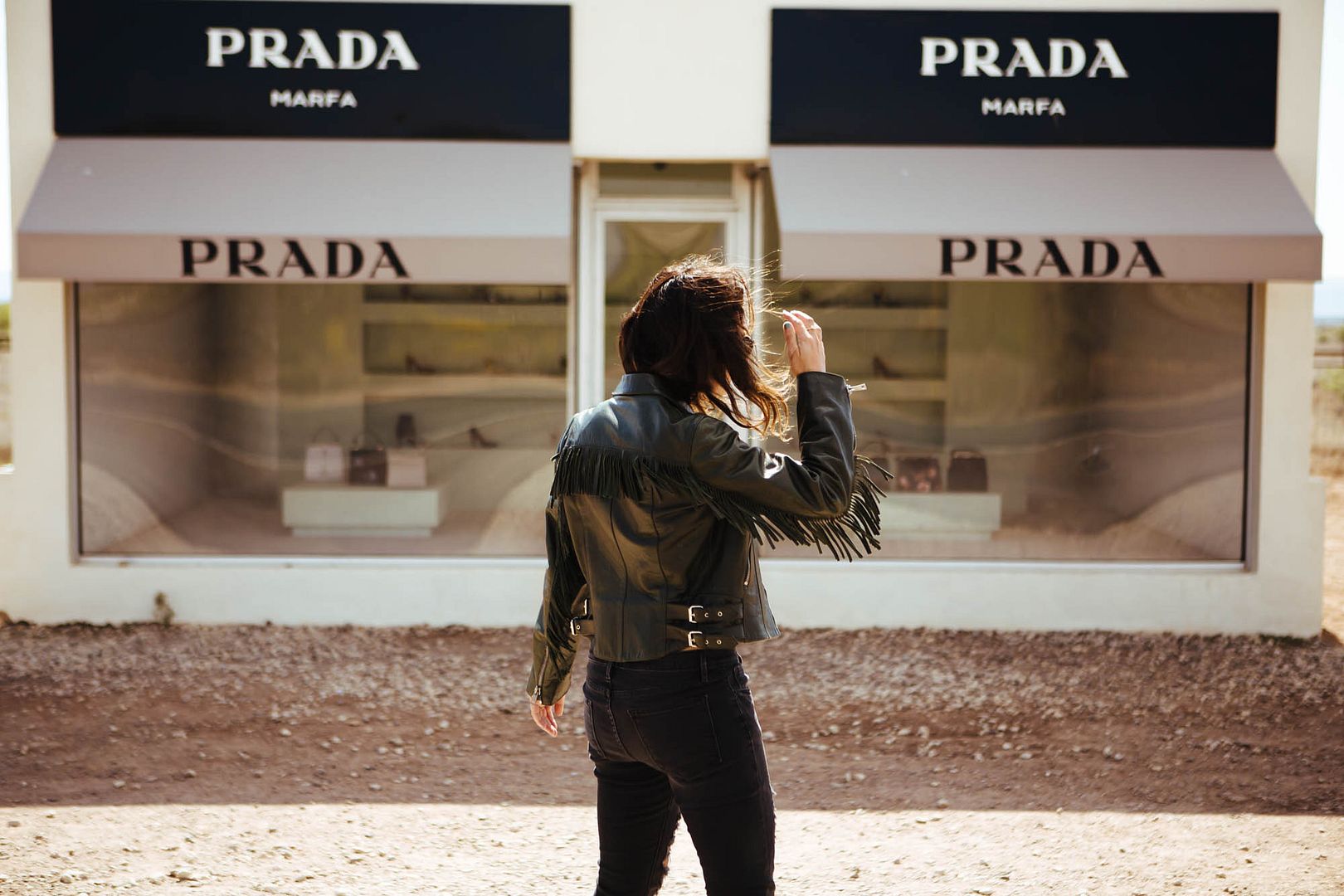 WHAT (am I wearing):
Jacket: Alexander McQueen. Pants: Frame Denim. Shoes: Prada. Sunglasses: Prism.
WHY (am I wearing it):
What's more perfect to wear to Prada Marfa other than the iconic Prada brogues? And what better way to top off a desert shoot than with a FRINGE LEATHER JACKET? I don't always do outfit shoots when I travel…because I try [very hard and often fail] to pack practically, and my outfits are rarely exciting. But doing a little shopping on site doesn't hurt the situation. This jacket was the first piece I bought in Dallas (at the beginning of my Texas trip) and it was truly love at first fringe. I never thought of myself as someone who owned a green fringe leather jacket but hey…look at me now. Keeping the rest of the look simple / using whatever else was in my suitcase (a lace tee and ripped jeans) plus those brogues to keep with the theme — this is what went down at Prada Marfa YA'LL.
WHERE (can you get the look):
Photos by Mary Summers
You might want to check out...